From Wednesday, August 26, 2021, to Saturday, August 28, 2021, entrepreneurs, enthusiasts, students, and other stakeholders in the Nigerian hardware ecosystem gathered at the premises of Clintonel Innovation Center, an engineering social enterprise in Aba, Abia State, to deliberate on the way forward for the Nigerian hardware ecosystem.
While Nigeria's software ecosystem has some structure that aids its growth, the hardware ecosystem, in comparison, lacks any structure. This is despite Nigerians having engaged in the production of hardware longer than software.
With this in mind, Tochukwu Chukwueke, Founder, Clintonel Innovation Center, convened a three-day event bringing in speakers with expertise ranging from fundraising to manufacturing to even storytelling. The result was three days of insightful conversations and networking.
For the first day, most of the conversation focused on the role of hardware in national development with speakers including Emeka Okoye, Jorge Appiah, Rebecca Shipley, and Emeka Okafor. There was also a panel session on funding made up of Tochukwu Chukwueke, Obasegun Ayodele, and Abe Olatunde Peter.
Importance of hardware in national development
The first panel had Tochukwu Chukwueke, Founder, Clintonel Innovation Center, joining Obasegun Ayodele and Abe Olatunde Peter to discuss the place of hardware in national development.
Chukwueke believes that development would face setbacks despite the success of software startups in Nigeria.
"There can be no industrialisation without hardware. Nigeria is where it is today because of its inability to build hardware. A government that is interested in driving growth and development would prioritise hardware development.
"Last year Nigeria imported machinery worth $9 billion, $3 billion for manufacturing tools. The hardware sector is also responsible for producing Military equipment as well as several consumer goods like electronics and domestic appliances.
If we develop the Nigerian hardware sector within the next 10 years, Nigeria will save over $100 billion in forex, generate employment for 20 million people and grow our GDP by 50%. Until we pay serious attention to developing the Nigerian hardware sector, Nigeria may never experience any meaningful development, job creation or poverty reduction"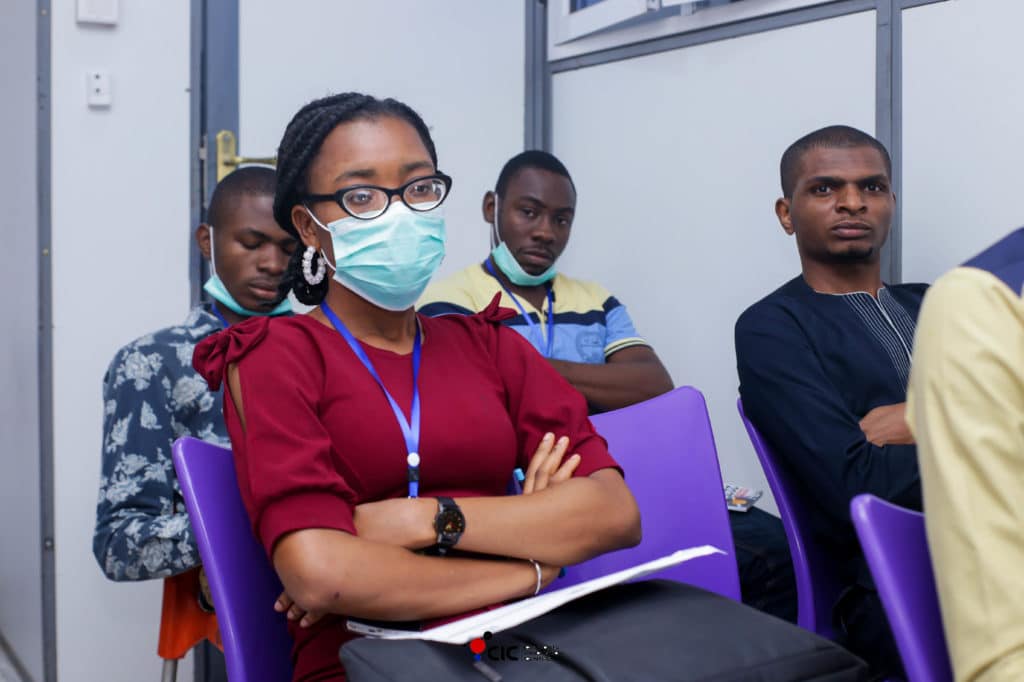 Ayodele echoed his views saying, "Hardware is at the core of industrialisation in any society. Exploiting hardware innovation could drive national development.
"Nigeria has a high unemployment rate, and unlike software startups that typically employ few people, hardware startups often employ more people."
Funding
Accessing funding was one of the topics discussed during the convention, and it is easy to see why. For all the funding gotten by Nigerian startups, a significant portion has gone to software startups.
For Uche Aniche, Convener of Startup South, entrepreneurs often wait until they need funding before they start applying for it. This makes them rush to accept any funds that come their way.
Tony Alaegor, State Manager for Bank of Industry, Abia State office, was also available to speak to participants on the role of the Bank of Industry in funding hardware startups.
Skills development
Providing support for entrepreneurs in the hardware space would be unfruitful if there was a lack of skilled workers for them to employ. Consequently, this was an important topic during the convention.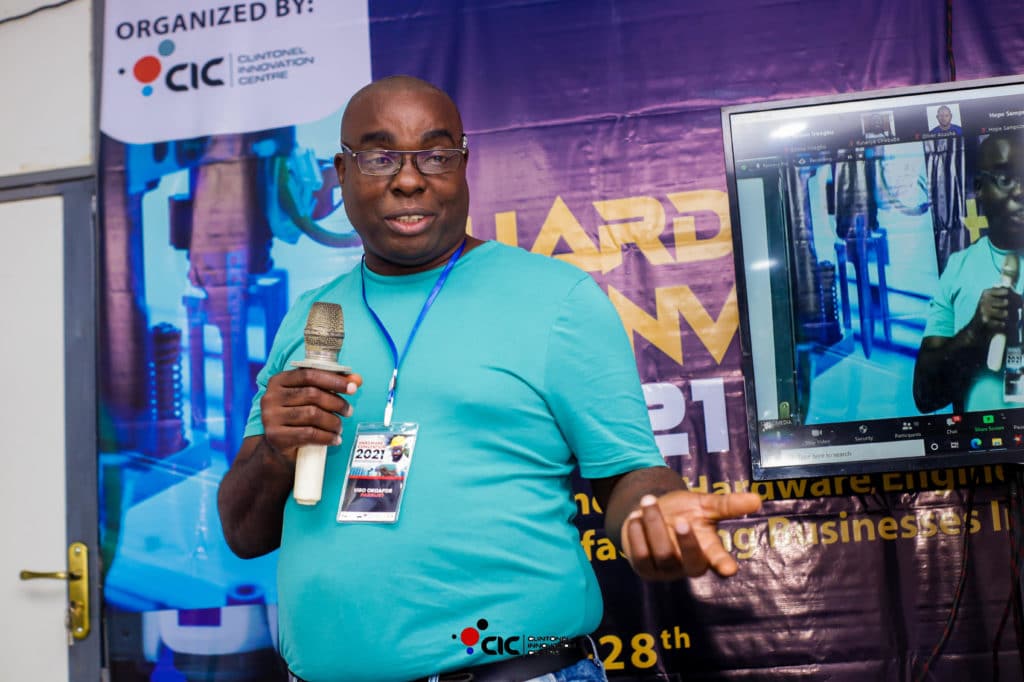 Already, Clintonel Innovation Center does its part in engineering skills development through its partnerships with tertiary institutions in the country under the Engineering for Industry (E4I) program as well as training over 600 young persons in Computer-Aided Design (CAD), Computer-Aided Manufacturing (CAM), Renewable (Solar) Energy and Entrepreneurship.
One of the speakers on the second day, Julian Mbakwe, spoke on "Bridging Engineering Skills Gap in Nigeria." Taking a different route from previous speakers, he argued that during discussions on skills gaps, the focus is often on technical skills when soft skills are equally important.
He advised that engineers align their personal development along specific technological trends instead of aiming to be generalists while pointing out the importance of constantly gaining relevant skills.
Mapping the hardware ecosystem
In the hardware ecosystem, it is often said that "hardware is hard." Apart from the general issue with structure, funding, and support, there's a lesser-known issue regarding comprehensive data on players in the space.
There's a Nigerian hardware ecosystem map created by Hardware Lagos, containing 62 hardware startups. But, it seems some of the companies are no longer going concerns, might have changed locations, or switched numbers.
One of the more important sessions at the conventions was on mapping the hardware ecosystem.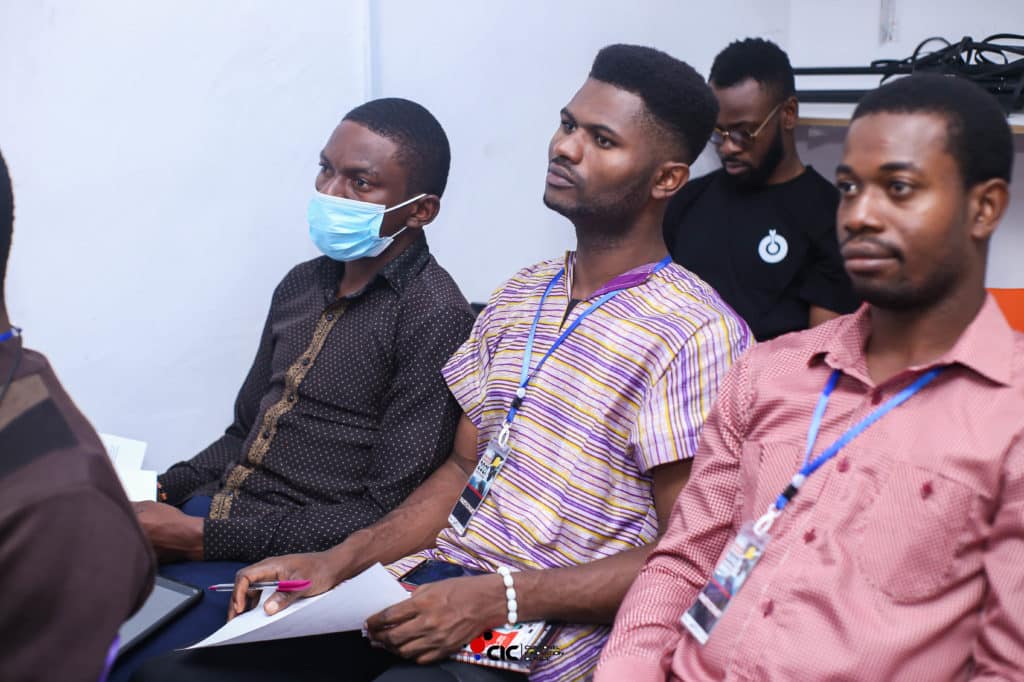 After a series of exchanges as to persons to be contained on the map, it was finally decided that it would contain several things like the name, address, sector, email address, and phone number — similar to the current map. However, it would possibly take the form of a graphic map.
Chukwueke believes this is very important and invites anyone with information on hardware startups to fill this Google Form.
Breakout sessions
In June 2021, news broke of Malawi's first 3D-printed school, an exciting engineering feat that could mean more schools built in less time and at a cheaper amount. However, currently, 3D printing would not be economically feasible for high-volume manufacturing.
A fact echoed by James Ibekason, Co-founder of renewable energy startup, Jambekcom Solutions and one of the instructors during the 3D scanning and printing workshop at the event.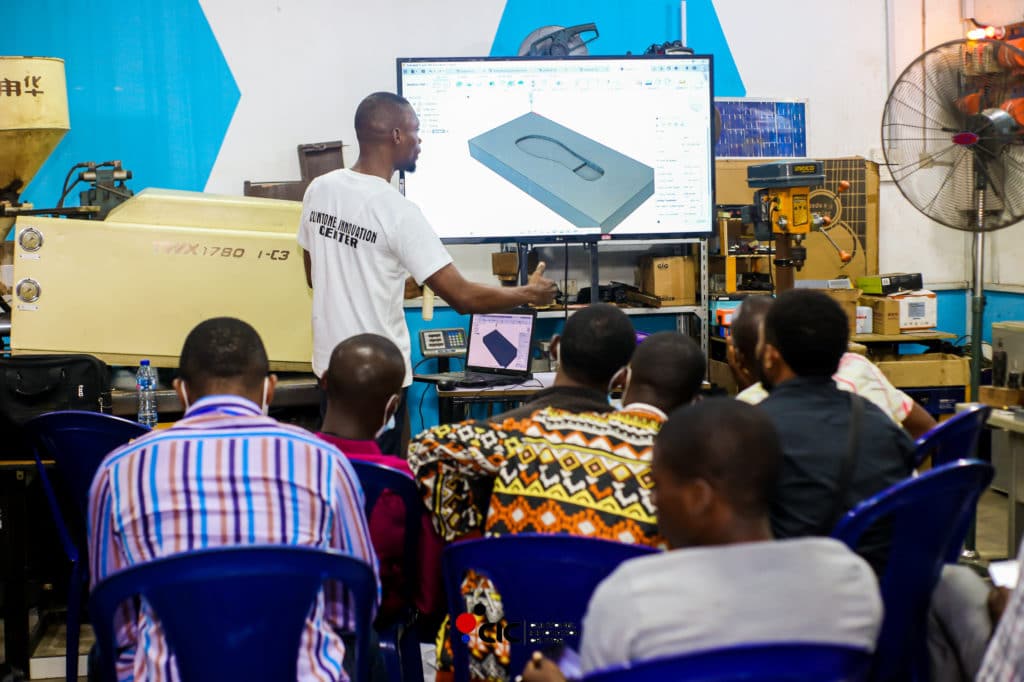 Using 3D printers at Clintonel Innovation Centre (CIC), Autodesk, Ibekason instructed attendees on the mechanics of 3D printing. And several iterations of a socket cover were designed and printed in the course of the session.
Other workshops were Computer-Aided Design (CAD), CNC Machining, Laser Engraving, Laser Cutting, and Injection Moulding.
A feast for the brain and eyes
As part of the event, several startups were around to showcase their inventions and products. From Vilsquare's low-cost digital microscope to an automatic toilet flush control device designed by Engineering for Industry (E4I) Academy trainees, it was an engineering feast for the eyes.
Another product is a Medical Aid Alert and Communication System (MAACS) for hospitals designed by Flitech — a technology startup incubated by Clintonel. The device is expected to help bridge the communication gap between patients and nurses or doctors within the hospital and even outside the hospitals through a mobile software application.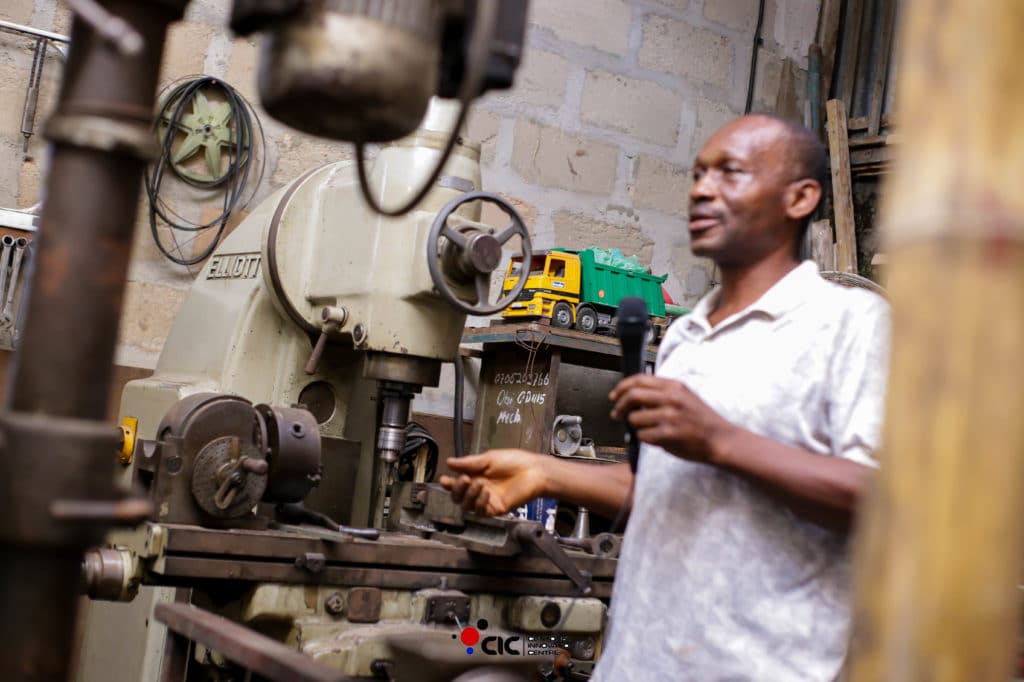 Fast work for a startup launched only this year.
Other products exhibited include a solar-powered laptop power bank with 3D printed casing by Jambekcom Solution — incubated by Clintonel — a 2 KVA inverter designed by Ednam Technology Center, and a 3D metallic floor by Ebusin Metallic.
To round off the event, attendees took a tour round four engineering companies in Aba.
The Aba Tour started at Advanced Engineering Center (AEC), a subsidiary of Clintonel. A visit to Solid Base Technical Limited, a precision fabrication company owned by Chiemeka Nnubia, would echo discussions already had during the Convention.
Nnubia talked about the struggle to retain talent and revealed that in the 20-odd years of the company's existence, he had never received any support from the government.
They have built moulds for PZ industries and Godrej Consumer Products Ltd (GCPL) – makers of Tura soap, etc.
Other companies visited were Cinveuch, founded by Ndukwe Onuoha and JCI Technical — an indigenous company that has built complete assembly lines for different industries, including Agro-Allied and Pharmaceuticals.