If you are in Nigeria and have a smartphone close by, let's do a little test. Spoiler Alert, we're borrowing a leaf from Tizeti's playbook, so try to keep up.
Go to Speedtest.net on your browser and let it load for a few seconds.
What speed do you see? 500 kbps? We're sorry about that. 2 Mbps? Well, pretty much standard. 50 Mbps? You're simply the boss. 100 Mbps? Speak the truth; you are not in Nigeria.
Whatever your results, they'll probably pale in comparison to what Tizeti has in store.
If recent updates are anything to go by, the telecom startup is currently testing next-generation WiFi technology in Nigeria that, if successful, could deliver Internet speeds up to 1Gbps -- over 30x Nigeria's average Internet speed.
This means if you subscribe to 1 Gb of data, you will use it up in just eight seconds (128MB/s)
Tizeti CEO, Kendall Ananyi, and Ikenna Uche (CTO) revealed this at Tizeti's NextGen event, held on Wednesday, August 11, 2021. The event featured experts from startups like Kudi, Aella Credit, and industry heavyweights like Nokia and MainOne.
The Nigerian Communications Commission (NCC), has apparently given Tizeti the green light to test the new technology which will be available to its customers all over the country.
What is this new technology?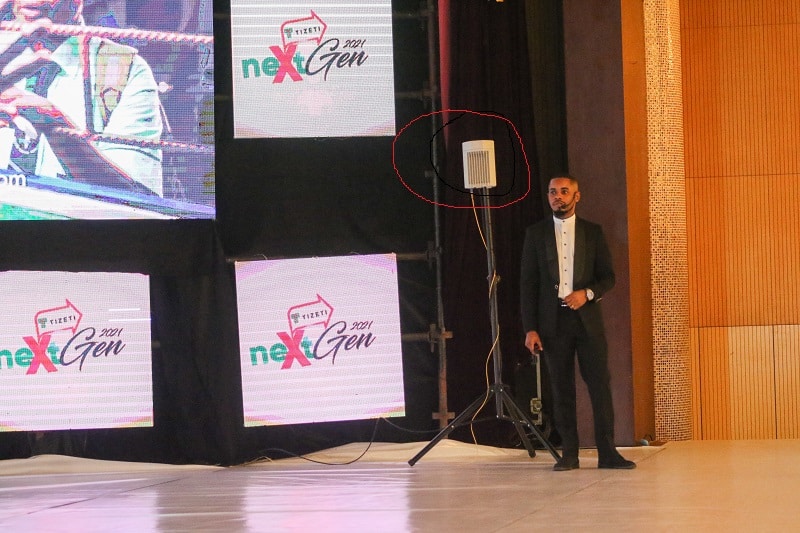 Short answer, WiGig or 60 GHz WiFi. Ananyi explains that the new speeds will be built on the WiGig infrastructure known as 60 GHz Wi-Fi, next-generation technology on par with 5G technology.
Currently, most WiFi devices (routers and transmitters) in homes or offices run on 2.4 GHz with the fastest reaching up to 7 GHz.
Naturally, a lot of Internet service providers transmit on these lower frequencies across the globe, so it is more congested. The WiGig allows WiFi devices (routers) to access the 60GHz frequency, which is way less congested and can help transmit data at multi-gigabit per second speeds.
Basic technical details
The WiGig frequency falls within the millimetre-wave (mmWave) spectrum that features frequencies between 30 GHz and 300 GHz. It is sandwiched between microwave frequencies (300 Mhz and 30 GHz) and infrared frequencies (300 GHz to 400 THz).
The mmWave is not without flaws, as its signals can easily be disrupted by rain, humidity, and other environmental factors. Consequently, mmWave signals can only extend for a few kilometres.
Okay, let's talk about real-world use cases. The mmWave is used for radio astronomy, remote sensing, automotive radars, military applications, imaging, and security screening.
This frequency allows for silky smooth, high-resolution video streaming/broadcast, autonomous vehicles, the Internet of Things (IoT), and many others for everyday use. By now, you may have guessed that the high-end 5G network is based on this technology.
What's with the name?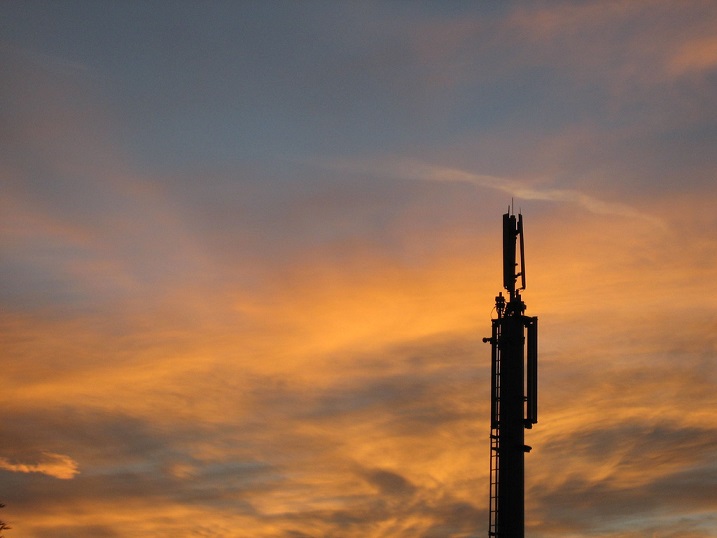 WiGig stands for Wireless Gigabit Alliance, an industry trade group founded in 2007 by Ali Sadri, a Senior Director for mmWave Advanced Technology Development & Standards at Intel. He later recruited people from top global companies like Apple, Huawei, Microsoft, Sony, Dell, Qualcomm, and Toshiba, among others, to the company's board of directors.
Their idea was to create interconnected home entertainment and office devices like PCs, tablets, smartphones, TVs, and music systems, without using wires.
At the time, the WiGig was not certified, but it worked with the Wi-Fi Alliance -- the body that owns the Wi-Fi trademark -- to develop the technology to mitigate its weaknesses. The collaboration helped extend the WiGig range to cover entire homes but at slower speeds.
In 2013, the WiGig Alliance merged with the Wi-Fi Alliance, but the 60 GHz Wi-Fi retained the name WiGig.
Tizeti's CTO, Uche, says the company is bringing the speeds and benefits of 5G technology before it arrives in Nigeria.
Why is this relevant?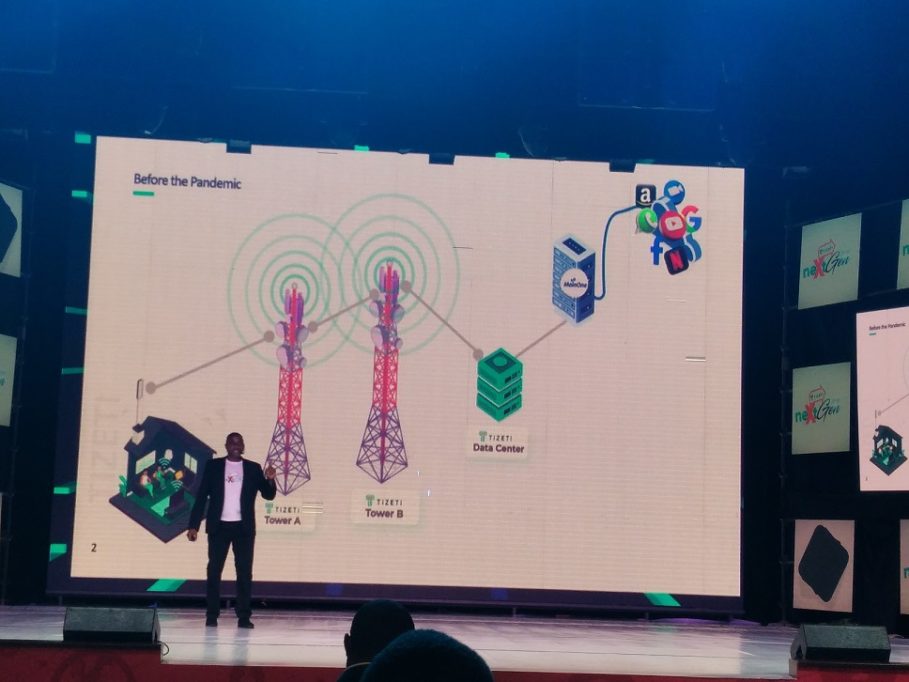 The increase in Nigeria's Internet speed needs to be commensurate with its digital economy expansion and growing demand for Internet services.
Per Internet World's Stats' December 2020 report, Nigeria has a 73% Internet penetration rate with up to 154 million Internet subscriptions.
Internet World's Stats expresses the number of Internet subscriptions as a percentage of the country's population. Since a person might have more than one Internet device, this does not necessarily present an accurate number of unique Internet users in the country.
Nonetheless, Uche corroborates a popular assertion that Internet users in Nigeria increased during the lockdown.
He maintains that before the lockdown, Tizeti was only able to offer 2 to 5 Mbps to its customers, but the pandemic's onset forced it to improve its overall infrastructure, which more than doubled its Internet speed, taking it as high as 10 to 20 Mbps.
Last year, the company said it had delivered 100 terabytes worth of data in six years, but it has added up to 80 terabytes in just one year.
However, Internet speeds in Nigeria leave much to be desired, and even more so with an ever-increasing demand.
According to Speedtest's Global Index, Nigeria's average Internet speed stands at 23.61 Mbps, making it 96th worldwide and 8th in Africa.
How soon could this be available?
Ananyi reveals that the technology should be commercially available to Nigerians by November 2021 after the ongoing tests and demos.
This means Nigerians in Lagos, Ogun, Rivers, and Edo States — where Tizeti has a major presence — would be able to access it once it goes live. The company will also be expanding to Abuja, Ibadan, Kaduna, Kano, Warri/Asaba, Eket/Uyo, Onitsha, Aba, Enugu, and Calabar.
Who can access it?
Ananyi says that as of August 2021, Tizeti has up to two million users across Nigeria and Ghana, all of whom will have access to the new technology.
How much will it cost?
At the time of writing this, Tizeti had not revealed how much the WiGig would cost. You can check their current pricing here and scale things up to manage your expectations.
Ananyi insists that prices will remain affordable, in keeping with the company's vision of providing fast, affordable, and reliable unlimited Internet.
What else has Tizeti been up to?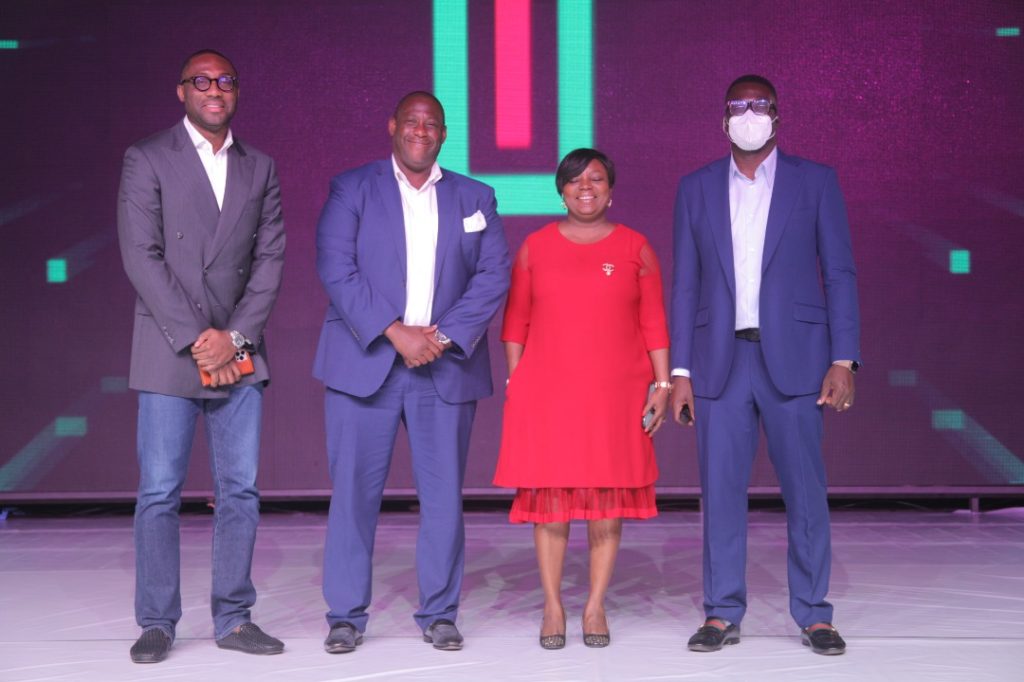 Since launching in 2014 as Wifi.com.ng, Tizeti has witnessed steady growth by adopting a unique approach to its operations. While issues like epileptic power have plagued telecom operators, Tizeti uses solar energy to power most of its towers.
In 2017, the company got into US-based accelerator Y Combinator and raised a $2.1 million seed round soon after. Then followed the launch of Express Wi-Fi by Facebook, an Internet service targetting Nigeria's low-income earners.
In 2018, it raised a $3 million Series A to expand to other countries. With a presence in four Nigerian states and Accra, Ghana, Tizeti says it has over 10,000 voice lines and two million Internet users.
It has also struck a partnership with financial services provider, Kudi, with thousands of agents across the country enabling people to pay for Tizeti packages in cash. There is also Aella Credit, a digital lending platform where people can buy data now and pay later.
While the NCC's 5G auction seems to be some months away, Tizeti's next-gen technology might just open the floodgates for more innovators in Nigeria's Internet space. And that can only be a good thing.