Themed, Sustaining Your Business with Technology, SME Clinic 2021 held on Saturday, August 21, 2021, at Zone Tech Park, Gbagada, Lagos.
At many points during the event, which started promptly at 9 a.m., one could hear oohs and aahs punctuated by intermittent applause during the sessions. The speakers delivered practical and hands-on lessons and nuggets of great relevance to business owners in the Nigerian entrepreneurial space.
The hall was composed of small business owners, aspiring business owners, field professionals, and niche experts from various fields looking to scale in this digital age. Exhibitors like Midst, Smiley Socks Company, Colad Gray Consulting, Biz301, Vahlid, and Flex Finance were in attendance.
Dave Partner, Founder, ICO Predictor, kick-started the training session with his pragmatic, time-proven strategies and tools to get, engage, and retain customers in today's digitised world.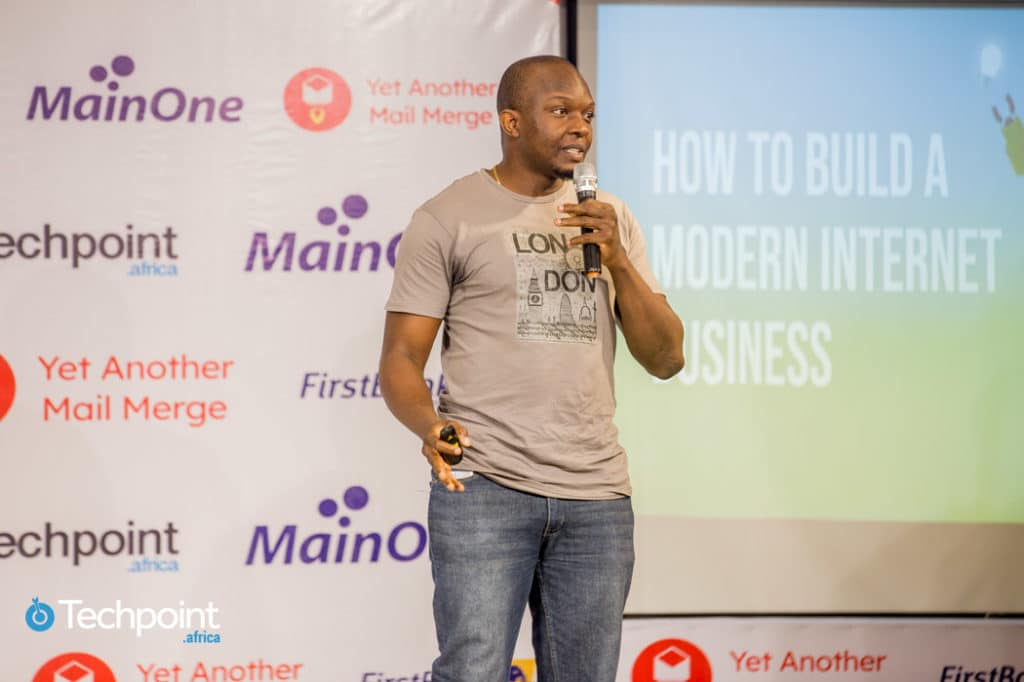 He was followed by Tope Olofin, content marketing, sales coach, and CEO of NaturaGlow by Abby Jo, with her session on Online marketing and sales for business. She spoke about how to sell anything online and delivered tips geared towards helping small business owners shoot their online sales through the roof.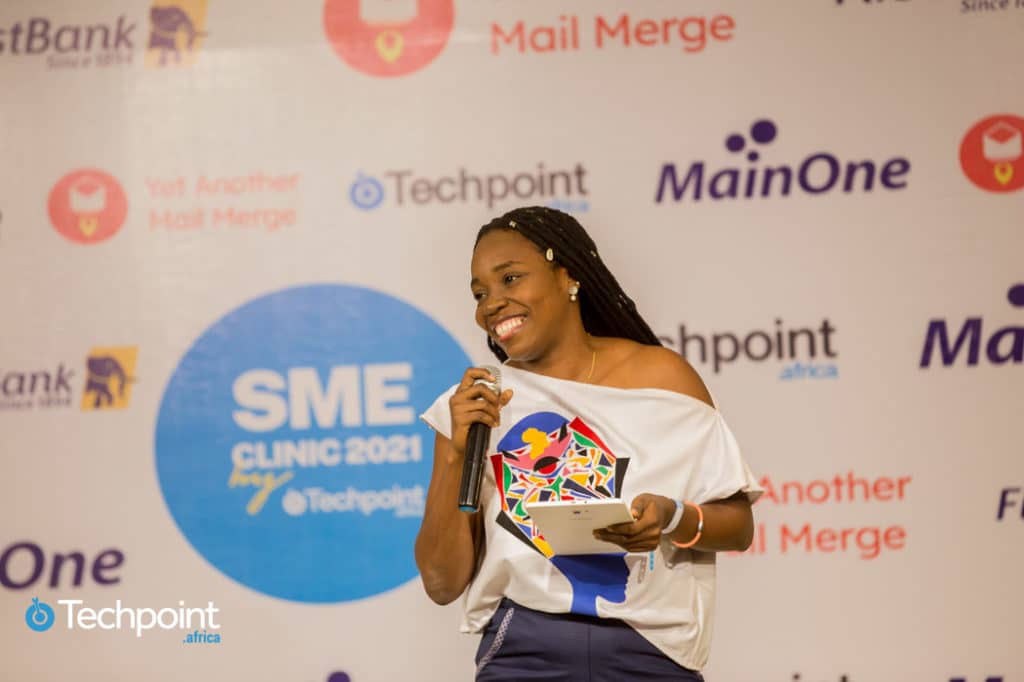 Chioma Ifeanyi-Eze — Founder, Accountinghub.Ng — left the hall more stunned, aware, and thoroughly enlightened than she met it. In her Bookkeeping for small businesses session, she debunked policy myths, gave helpful techniques, and lessons on the how-to aspect of managing one's business finances, tax payment policies in Nigeria, and the importance of financial record-keeping. It was illuminating.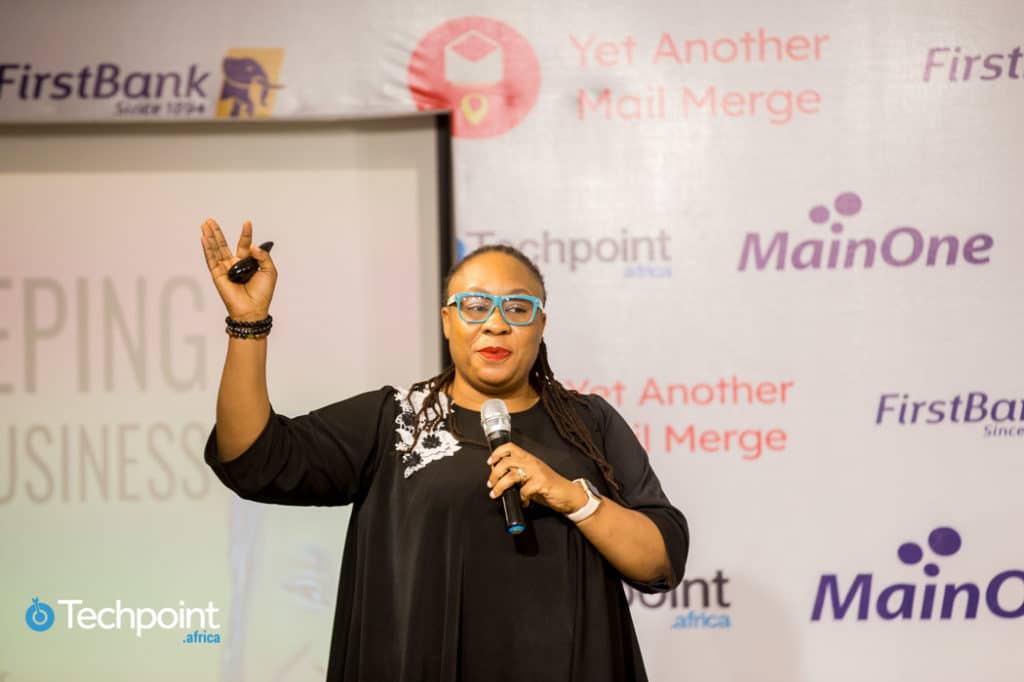 "Tell me about it; I learnt a whole lot at the bookkeeping session. My note is filled up with many things I'm ready to start being intentional about implementing into my daily business affairs! All the sessions did it for me, but you see that bookkeeping part, I really learnt."

— O. Illekun, an attendee.
Múyìwá Mátùlúkò, Chief Servant of Techpoint Africa, tied it all together when he spoke about Balancing your day job with your side hustle. He delivered an easy-to-understand presentation on the various modern technology tools and applications that small 9-5ers can leverage to automate repetitive aspects of their side hustles.
"I thoroughly enjoyed each session. I think the interesting part is, I'm aware of some of these things, but being here and hearing them again felt like I hadn't heard them before. I'm so glad I came, and you should expect to see me next year."

— Ms Rebekkah, an attendee.
With curiosity sparked, and brains piqued by the sessions, questions poured in from both online and physical attendees, which the speakers handled immediately after their sessions.
Then came the grants!!! Yes, as promised, five small businesses in attendance went home with a grant of ₦100,000. Much thanks to First Bank — one of our sponsors — that saw that the selected small businesses, from more than 800 applications received, secured some funds in the bag.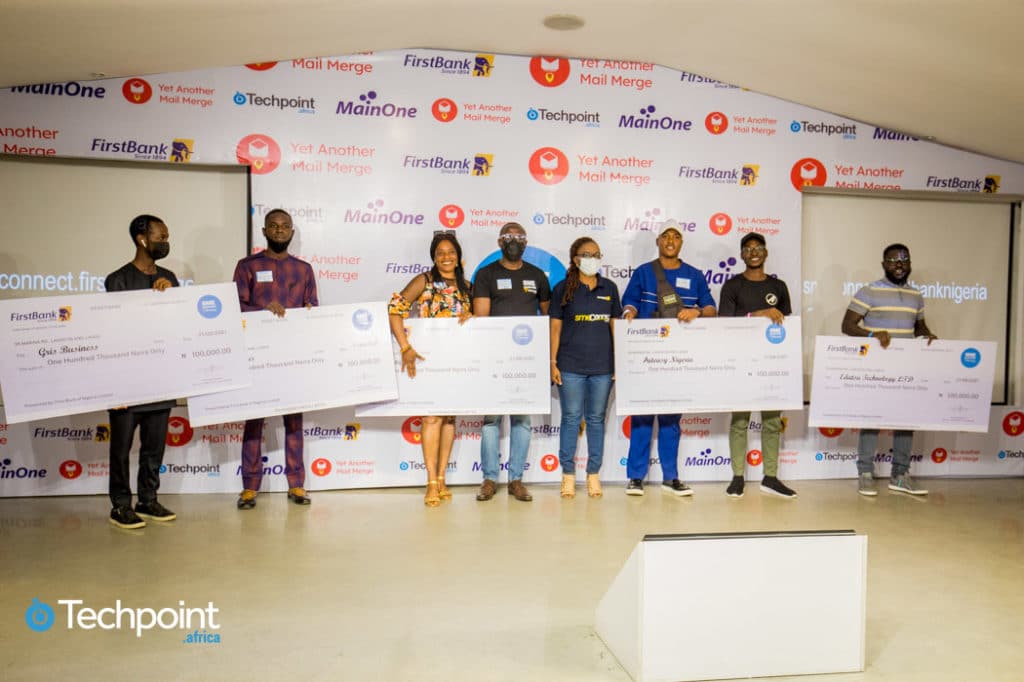 "I absolutely didn't see this coming. I just came to attend the event, and then I heard my business being called out as one of the qualifiers of the grants. It reminded me of the value we're providing as a startup. I was encouraged. A big thank you to the sponsors and organisers."

— Michael A., CEO, Arteasy Nigeria, a grant winner.
Next were pictures, more exhibitions, networking, communications with business owners at the media stand. And, yes, you guessed right, more pictures!
If you missed it, I must say you missed a great deal. Hats off! See you next year!
You can subscribe to our weekly newsletter here and get tips and materials for small business owners.