Good day,
Today, I'm discussing:
MVX's $1.3 million seed round
Cellulant's licence approval in Ghana
Revio's $1 million seed round
MVX raises $1.3 million
Nigerian digital freight company, MVX, has raised a $1.3 million seed round to scale its operations, hire staff, and improve its technology.
Who participated in the round? Kepple Africa Ventures, The Continent Venture Partners, Founders Factory, Launch Africa Ventures, and Oak Capital.
Why MVX? Per Techcrunch, Tonye Membere-Otaji, CEO and Founder of MVX, was fascinated by the lack of an online marketplace for vessels while working in the maritime industry in 2016.
However, he couldn't launch because it was challenging to find the right partner and team. But, in 2019, he established MVX with Tobi Amusan (CTO) after raising a $100,000 pre-seed round.
Because its business model centred around offering a support vessel booking platform that linked vessel chartering requests, MVX was previously referred to as MVXchange.
However, this changed in 2020 because of the uncertainty of oil prices and the economic impacts of COVID-19.
The freight company launched MVXtransit, a digital freight booking platform that helped cargo owners find deals on moving containers. And in April 2021, it launched MVXpay, a finance and payment solution to provide trade finance for freight operators.
What's new? The two products are now rolled into MVX. Also, the startup plans to make freight shipping and trade finance easier for African businesses by bringing booking and deployment processes online.
The startup claims it has expanded beyond Nigeria and that merchants from the West African country and Kenya, South Africa, Ghana, and Rwanda can use its platform to move freight in and out of their countries.
Read this for context.
Cellulant's licence approval in Ghana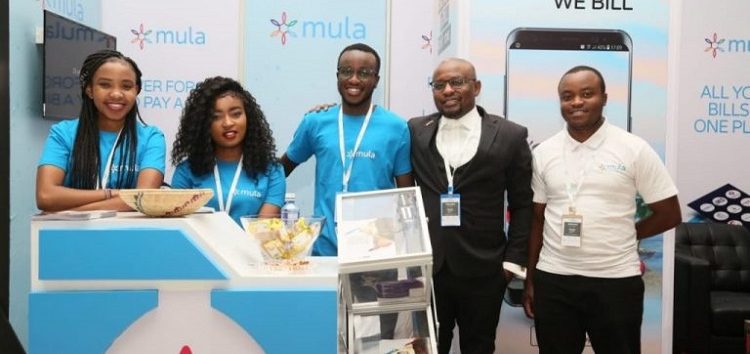 What happened? Kenyan African payments company, Cellulant, has launched Tingg in Ghana. Tingg is a digital payments network that allows businesses and their customers to accept and make payments easily.
This announcement is coming after Cellulant was granted a Payment Services Provider (PSP) licence by the Central Bank of Ghana (CBG).
What does this mean? It means that Cellulant is now one of the PSPs supported by the Bank of Ghana to provide digital payment solutions throughout the country.
Also, the PSP licence allows Cellulant to aggregate merchant services and payments for banks, institutions, and the general public, process financial services, acquire merchants, and build PoS systems.
And there's more. The licence permits establishing a third-party payment gateway, and a marketplace for fully regulated financial service providers. It also allows merchant acquisition and aggregation, the printing and display of EMV cards, and the limited usage of closed-loop virtual cards.
Why the licence? The licence is required under the Payment Services Act 2019, which requires any fintech or digital payments company to be licenced by the Bank of Ghana before operating in the nation.
In July 2021, Cellulant received approval-in-principle from the Bank of Tanzania (BOT) to operate as a Payment Solution Service Provider (PSSP) in the country, having met all the requirements.
According to Cellulant, Tingg helps businesses to digitise their payments using different options.
Cellulant's new approval will enable consumers' merchants to pay for products and services using regionally appropriate payment options.
Revio raises over $1 million
South African billing startup, Revio, has raised more than $1 million in a seed round. International venture development firm, The Delta, led the round.
Founded in 2020 by Brent Maropis (CEO) and Louis Buys (Co-founder), Revio is dedicated to assisting startups, particularly those in the Software as a Service (SaaS) space, get the most out of their billing subscriptions.
According to Buys, the company improves client loyalty and makes it easy to avoid unsuccessful payments and customer loss. Essentially, it enables organisations to communicate with customers in real-time through the intelligent use of machine learning and analytics.
Revio claims it supports all currencies and integrates with the African payments startup, Flutterwave, to allow its SaaS clients to sell their products to all African customers.
Expansion plans? Though it's currently focused on the South African market, Revio plans to expand to East Africa in 2022.
In case you missed it
Flutterwave to drive US expansion as it appoints Silicon Valley veteran as head of US growth. Read.
What I'm reading and watching
Tokyo 2020: Athletes can now earn during the Olympics through social media promotions. Read.
Jeff Bezos's advice will leave you speechless. Watch.
The insane story behind Elon Musk's success. Watch.
Have a great weekend ahead.
Victoria Fakiya for Techpoint Africa.