On the surface, Reliance HMO, a Nigerian health insurance startup, and Printivo, a print-on-demand startup from Nigeria, have nothing in common. But they do. They are both portfolio companies of LoftyInc Capital Management, creators of Wennovation Hub, Nigeria's first private incubator. 
Founded in 2010 by Wole Odetayo, Idris Ayodeji Bello, Dami Agboola, and Michael Oluwagbemi, Wennovation Hub is the product of a partnership between LoftyInc Allied Partners and the Africa Leadership Forum.
With startup investing yet to catch on at the time, the plan was to put African startups through an incubator and subsequently present them to institutional investors who could write large cheques. Two years later, while trying to raise money for some of the startups at Wennovation, the partners experienced firsthand how difficult it was for startups to raise money.
Inspired by the Houston Angel Network, they decided to set up the LoftyInc Angel Network in Nigeria. But those plans changed when they approached infoDev — a World Bank programme that promotes entrepreneurship and innovation — for sponsorship as they were advised to broaden its scope.
And so, in June 2012, together with a few other African angel investors including Tomi Davies and Dotun Sulaiman, the Lagos Angel Network was formed. 
However, there was still a lot to be done before it could become fully operational. After seeing several startups that needed capital remain without funding, Bello and a few other friends withdrew money from their pension funds to start the Afropreneur Angel Group in 2012.
One of their earliest investments was in Fora, which would go on to become Andela. From those humble beginnings, the Afropreneur Angel Group has grown to 180 global angels who have invested in 134 companies. Sixty-four of these are African, with Nigeria the most represented country, while 70 are spread across three continents.
What sets LoftyInc Capital Management apart?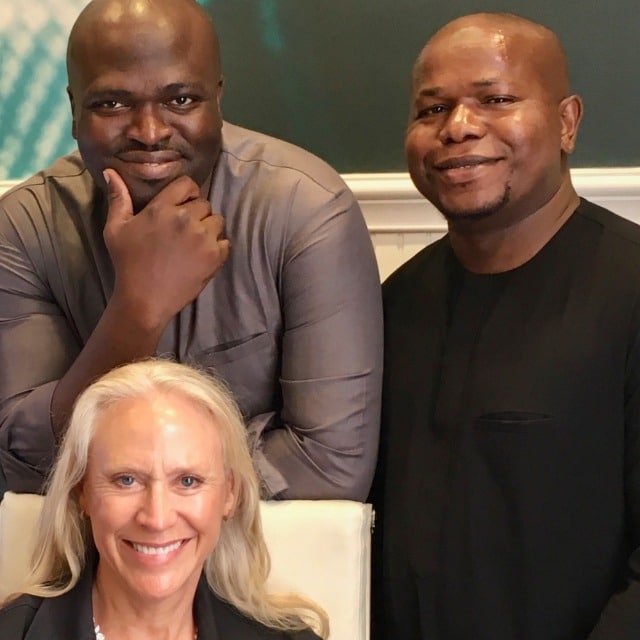 With early-stage investing gathering pace in Africa and with the founding of more startups, it is no longer enough to write cheques for startups. Investors now need to be able to offer more than money to the startups they invest in with access to a diverse network and mentorship highly valued by founders.
From its early days, the firm has been intent on offering startups more than just money. Bello reveals that the firm has a reputation for being a founder's friend while serving as extended strategy teams in a startup's early days.
"We usually invest before any major investor does, hold the hand of new founders, source their initial clients within our large portfolio (over 65 African startups) and within our large Africa-based Angel/LP network, and provide meaningful introductions to regulators, partners, mentors, top hires and experienced board directors. Also, founders want us in their deals because they have seen us attract both early and later-stage investors to previous ventures," he reveals.
Deal-sourcing pipelines
Bello points out that having backed founders for a long time, they now have five major sources through which they source deals. On average, he says that the firm sees 20 to 30 decks weekly, which makes it important that they pick the right startups to fund.
One of the most effective sources is through the personal networks of the partners. Besides Bello, Marsha Wulff is an authority on investing in Africa. Through Wennovation Hub, they are also assured of a steady stream of deals from which they can choose.
With 180 angels and 70 Limited Partners — 90% of whom are of African origin and/or live in Africa — the firm gets many deals. Other sources include the over 60 founders who have been funded and other investors aware of LoftyInc's commitment to helping startups grow.
Criteria for investing in startups
LoftyInc is a sector-agnostic firm that invests in startups building products that users really need.
"We are looking for balanced founding teams, with a bias towards execution, going after a large market with few to no competitors, and a product that users seriously want/need. We are sector-agnostic with a bias for tech-enabled startups in the health, fintech, and IoT space.
"Given the robustness of our deal flow, the ultimate differentiator is the ability to pick the ventures that go on to grow and scale and raise additional funding. In doing so, we have found our experiences launching startups, building larger corporations, and angel investing have proven invaluable," Bello adds.
He reveals that their process means that they identify gaps in the skills and capabilities of the founders they support and put procedures in place that enable them to fill these gaps. In doing this, they can count on their experience and the experiences of the investors and limited partners in their fund to help the founders.
For startups that they fund, the average ticket size is between $50,000 and $250,000 for the initial investments, with the possibility of additional funding depending on certain criteria. Startups seeking investment can head over to the website to start the process.
He advises that startups do not get carried away by the hype that usually accompanies startups but should focus on building for their customers and not investors. On the type of startups he would love to see, he says, "I want to see startups lift more people out of poverty by creating solutions that also create other opportunities."