In 23 days, we will host small business owners and some of the brightest minds in the SME space at SME Clinic 2021, themed, "Sustaining your business with technology".
SME Clinic 2021 will be a hybrid event — with physical and online attendees — and will take place at Zone Tech Park, Gbagada, Lagos, on August 21, 2021.
From startup founders to seasoned online tutors and content marketers, here's a list of our speakers for the event.
Dave Partner — Founder, ICO Predictor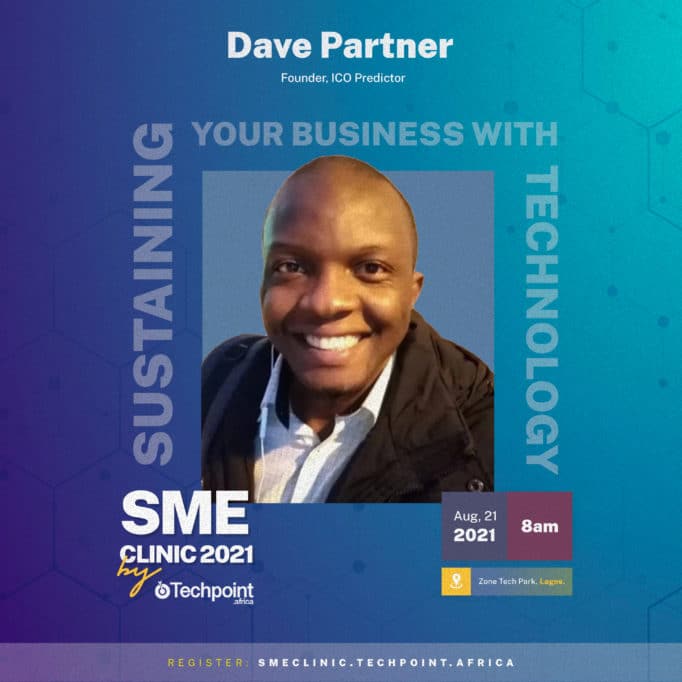 Speaking on: Running your business online
Dave Partner has more than a decade of background in online teaching, mentoring, and grooming students. And with over 100,000 students on Udemy, he is easily rated one of the best tutors in the world.
Tope Olofin — Founder/CEO, NaturaGlow by Abby Jo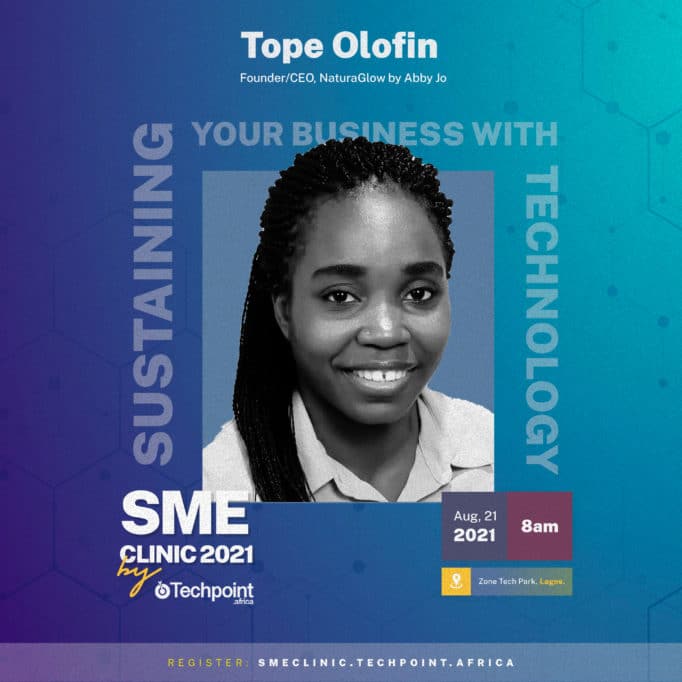 Speaking on: Online marketing and sales for business
Tope Olofin is a content marketing and sales coach serving companies in the USA, Singapore, Malaysia, and Mauritius. She has also set up and run a couple of businesses, including NaturaGlow by Abby Jo — an online organic skincare company, servicing clients across the company's location in Ibadan — and Legalpedia, a renowned software company that caters to the Nigerian.
All her experiences have helped hone her knowledge, skills, and experience in e-commerce, content marketing, and sales.
Watch Tope's session at SME Clinic 2020 titled, "eCommerce for small businesses" here.
Múyìwá Mátùlúkò — Chief Servant, Techpoint Africa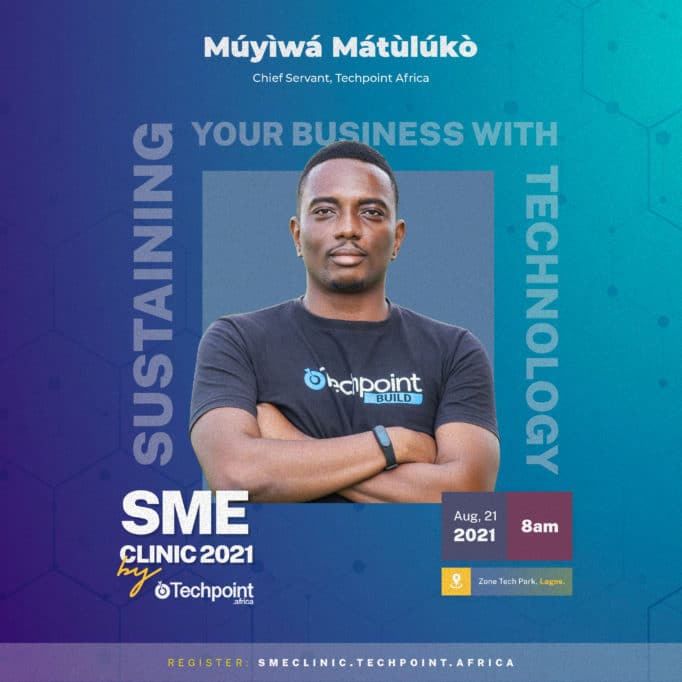 Speaking on: Balancing your day job with your side hustle (Automation)
As a writer and journalist, Muyiwa Matuluko has been writing and speaking about technology and its effects on lifestyle, business, and society for over eight years.
His views, research, and journalistic efforts have largely contributed to the development of the otherwise nascent tech ecosystem in Nigeria and Africa.
Since 2015, Muyiwa has served as the Editor-in-Chief and, later, Publisher of Techpoint Africa — a leading online media platform dedicated to startups, entrepreneurship, innovation, and technology in Africa.
Chioma Ifeanyi-Eze — Founder, Accountinghub.ng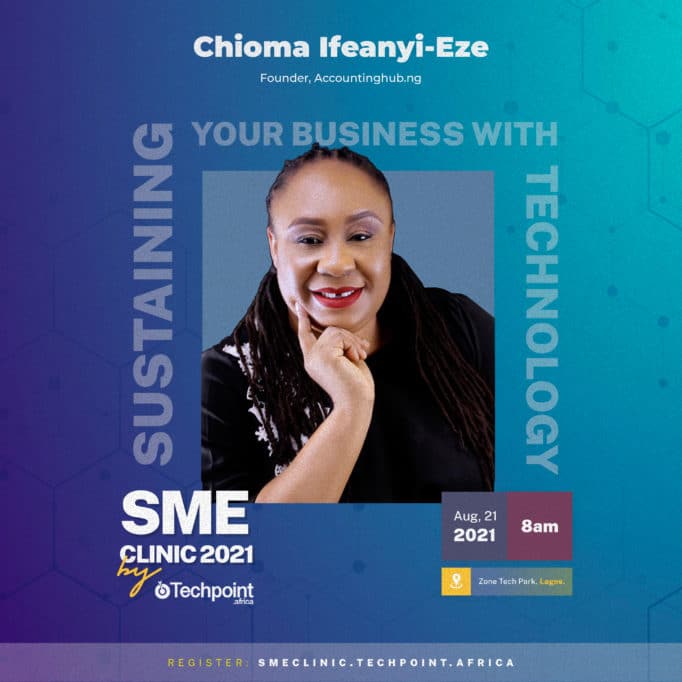 Speaking on: Bookkeeping for your business
Chioma Ifeanyi-Eze is a brilliant accountant and entrepreneur who passionately loves small businesses.
In 2016, she launched Accountinghub — a tech-accounting firm focused on serving accounting services to small SMEs, using very innovative delivery methods. And to date, Accountinghub has served over 1,000 businesses and trained well over 50,000 business owners.
Chioma says she is on a mission to reinvent how business owners access help with their accounting and tax needs in Nigeria, using the power of story-telling and technology.
Join us at SME Clinic 2021 to learn more about how to market and grow your business online.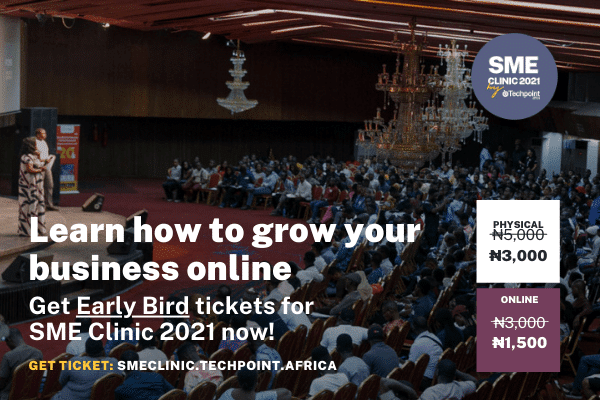 Early Bird Offer! Get your ticket for SME Clinic 2021 at discounted rates now. Learn how to launch, market, and grow your business online.
Want to learn how to market your business and make more sales online? Register for SME Clinic 2021 and gain skills to grow your business. Get your Early Bird ticket now (offer ends soon).