The dominance of Nigeria's palm oil industry during the 1960s is often repeated when tales of the country's glory days are told. In the years following independence, Nigeria was the world's largest palm oil producer with a whopping 43% market share.
The story is different today as the country is the fifth-largest palm oil producer, but with only 2% of world production, it is far from a major player in the industry.
According to Bernard Okata, a Deputy Director in the Federal Ministry of Agriculture, the annual demand for oil palm in Nigeria stands at 3 million metric tonnes. However, according to the United States Department of Agriculture, the country only produces 1.02 million metric tonnes.
Such a considerable gap means that Nigeria has to supplement local demand using imports. And as the Governor of the Central Bank of Nigeria, Godwin Emefiele, revealed, the country spends about $500 million annually to meet this demand.
Various reports suggest that a lack of funding is responsible for Nigeria's loss of dominance in the oil palm industry, but that may not be entirely true. In 1965, several countries in Africa, Southeast Asia, and Latin America received nearly $2 billion from the World Bank for the oil palm industry.
Nigeria was the second-highest recipient of this funding with $451.5 million. Furthermore, between 1975 and 2009, it was the second-largest recipient of funding from the World Bank. Therefore, it seems funding was not the major reason for the drop in production.
It is in this market that agritech startup, Releaf, is looking to make its mark. Founded in 2017 by Ikenna Nzewi (Co-founder and CEO), Isaiah Udotong (Co-founder and Chief Growth Officer), and Uzoma Ayogu (Co-founder and CTO), the startup briefly functioned as a marketplace connecting buyers and sellers of agricultural commodities.
While doing this, the founders realised that food factories could not get enough high-quality raw materials to operate their factories at maximum capacity. They typically have fixed production costs, and the inability to run at optimal levels would mean they pass these costs down to the final consumer.
Having learnt their lessons from leading with solutions, the founders set about understanding the market before making a move. They spent some time interacting with farmers and understanding how the market works. Armed with this knowledge, they changed their focus from a marketplace to an agro-processor producing palm kernel oil (PKO).
PKO — extracted from the palm seed or kernel — is often used in food processing industries and cosmetics manufacturing. And according to a report by PricewaterhouseCoopers (PwC), it is responsible for about 45% of the fat intake in Nigeria.
However, getting quality PKO is difficult, and most factories depend on smallholder farmers responsible for about 80% of the industry's output. Others rely on importation to meet their needs.
With little financial assistance, these farmers have to crack the kernels manually, wasting precious person-hours that could be spent producing palm oil.
This is where Releaf plays. They buy the palm nuts and process them into PKO — using Kraken, a machine they created — before selling to factories.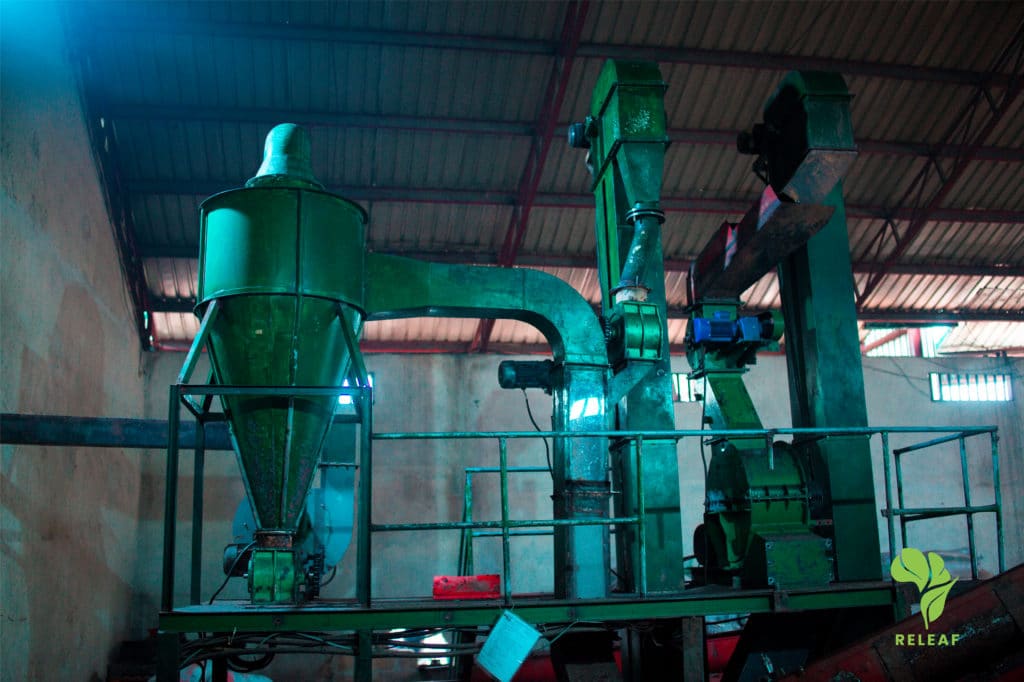 Employers of labour in Nigeria often complain about the unemployability of Nigerian youth. Still, Nzewi reveals that while it was a bit difficult, they got capable hands who assisted in the development of Kraken.
It also helped that Ayogu has a mechanical engineering degree from Duke University and previously worked at General Electric.
Empowering smallholder farmers
Smallholder farmers currently drive the startup's supply, and Nzewi reveals that they are trying to reorient their mindset from what he calls a margin mentality to a volume mentality.
"A margin mentality is, 'okay, I have one ton of these palm kernels, how can I make 10,000 profit off it?' I'm trying to make as much profit off whatever I have. That's the mentality I have. A volume mentality is, 'how can I work with the partners so I can produce 10 tons of this a week instead of the one tonne I'm currently doing?'"
This is done through various means, including financing and educating the farmers. With more money and knowledge of agricultural best practices, they can improve their production capacity.
Nzewi reveals that there are farmers in their network whose incomes have increased 5x since they started working with them.
In June 2021, the startup revealed a partnership with OnePipe to enable farmers to access digital financial services. The startup says that over 60% of the beneficiaries are women, with a 100% repayment rate.
This is significant because women constitute 75% of the workforce in the agricultural sector but do not earn enough and can often lose their land when their husbands or male relatives die.
It is common for agritech startups that work with smallholder farmers to have an extensive network of farmers, but this is not the route Releaf has chosen. Instead, they are focused on increasing the production capacities of the 3,000 farmers in their network.
According to Nzewi, "You might not see that we have 100,000 farmers that we're working with in the first year, but you will see that many of our farmers are tripling, quadrupling or 5xing their income, and that's where our focus is. We're focusing on rural industrialisation, and we understand that takes concerted effort rather than just giving everyone a t-shirt or giving everyone a form to fill or something."
Decentralising food production
Most food factories in Nigeria are located in big cities such as Lagos, Kaduna, and Ibadan, but Releaf has taken a different approach.
Their factory is located in Uyo, the Akwa Ibom State capital. As it turns out, the South-South of Nigeria is responsible for 42% of Nigeria's palm oil production.
On what the startup's vision for food processing in Africa is, Nzewi says, "Many people have tried to take Western models and fit them into Nigeria because they see a country with many people. The same thing has been done to the food processing industry, so most food processing factories are set up in big cities like Ibadan, Kaduna, or Lagos.
"They are big factories with large capacity, but when you go into those factories, you will see that they are using about 30% of the capacity, and that is generally driven by the fact that they cannot get access to high-quality raw material."
Nzewi points out that while food factories in the West often have the luxury of sourcing raw materials from large farms, the same method can't be applied in Africa. By building factories in these big cities, they have to source their raw materials from distant farmers, which increases their production costs.
Consequently, they can't pay farmers well. However, by locating factories close to these farmers, Releaf can help them increase their productivity and pay them more than the bigger factories.
Palm trees grow in other parts of Africa, and Nzewi revealed expansion plans in the works.
"We're not just trying to colour the African map with a presence in different countries, but we're more focused on deep impact. That's why I talk about things like the volume mentality and increasing the income of one of our smallholders 5x because that's the type of impact you should expect to see with Releaf," he says.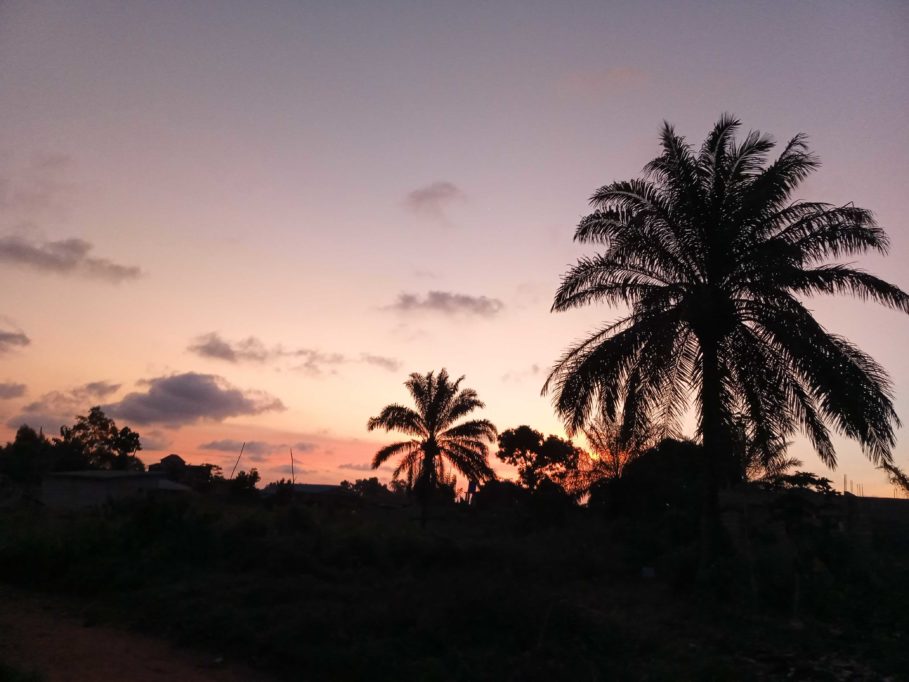 Standing out from the crowd
While PKO production is not foreign to Nigeria, Releaf's technology and scale set it apart. The startup reveals that it can produce 500 tonnes of PKO every week. In addition, Kraken can crack palm kernel nuts with a 95% efficiency, ensuring little wastage.
With smallholder farmers as their major competitors, its network of 3,000 farmers supplying them with the necessary raw materials gives Releaf a huge advantage.
Looking to the future
Having created their proprietary technology, I was curious to know if that could change the startup's focus, but that does not seem to be the case. Releaf plans to build a network of decentralised factories powered by its technology close to farming hotspots on the continent.
However, they revealed a willingness to adjust their approach as long as it ties in with their overarching mission to empower farmers and factories.
Sixty per cent of the world's uncultivated land lies in Africa, and experts believe that with the aid of technology and adequate help from research institutions, the continent can feed the world.
With the help of Kraken, Releaf is gunning for a portion of the global $61 billion palm oil market.