This post is a delayed version of SME Clinic newsletter, a weekly newsletter that provides tips and recommendations to help you position your small business for success. Subscribe here to start receiving it.
---
As a small business owner, growing your business and meeting your customers' needs should be your top priorities.
If you just said, "But I need money to reach my goals," you're not alone. I hear you, and I've received mail from small business owners with the same needs.
Getting a loan is an option if you need money for your business, but the thought of collateral is a burden, right?
That is why we have come up with a list, in no particular order, of five collateral-free sources of loans for small businesses.
Ready. Set. Read.
1. Carbon's SME loans
Carbon's SME loans is a product that allows you to "grow your small business with affordable, collateral-free loans." SMEs can access up to ₦1,000,000 without collateral, guarantors, or paperwork.
2. Kiakia
Claiming to be "the financial marketplace to access and lend out personal and business capital," Kiakia might just be what you've been looking for to give your business a boost.
3. FastCredit
FastCredit offers business loans to micro, small, and medium enterprises to support business growth. The loans are backed by guarantors and are for a maximum tenor of six months for business owners that meet the criteria.
4. QuickCredit for Small Business
If your business is in the Education, Healthcare, Trade, or Service sectors, and you have a GTBank account, you probably want to check out QuickCredit for Small Business, a time loan product aimed at supporting the working capital needs of SMEs.
5. EZ cash for SMEs
Stanbic IBTC Bank's EZ cash for SMEs is an instant loan that business owners who meet certain eligibility criteria can enjoy from the Bank. It allows customers to choose a repayment option between one to twelve months.
Learn more about how to launch, market and grow your business at SME Clinic 2021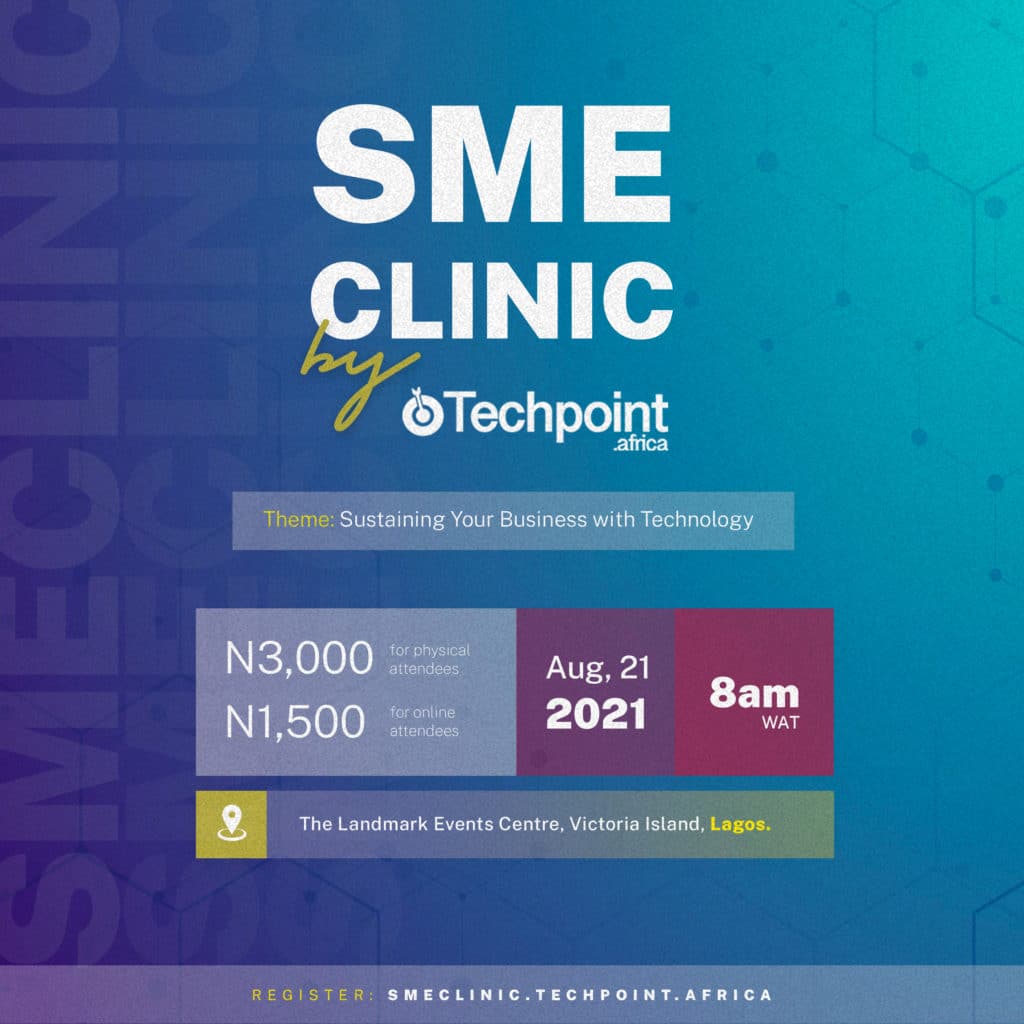 Are you a small business owner? Do you want to learn how to sustain your business with technology? Or do you simply want to start your own online-driven business in 2021? Register for SME Clinic 2021 to learn how to start growing your business online
On January 22, 2022, be part of the largest gathering of innovators, startup founders, thinkers, programmers, policymakers, and investors in West Africa. Register free.