Are you a small business owner? Do you want to learn how to sustain your business with technology? Or do you simply want to start your own online-driven business in 2021? If yes, this opportunity is for you.
Technology has taken over, and more people now have access to the Internet across Africa than ever before.
While few small business owners have found ways to use these new and emerging tech tools to solve everyday problems and grow their businesses, several others still struggle to adapt.
This is why the upcoming edition of SME Clinic 2021 themed "Sustaining your business with technology" is a must-attend if you want to give your business a boost.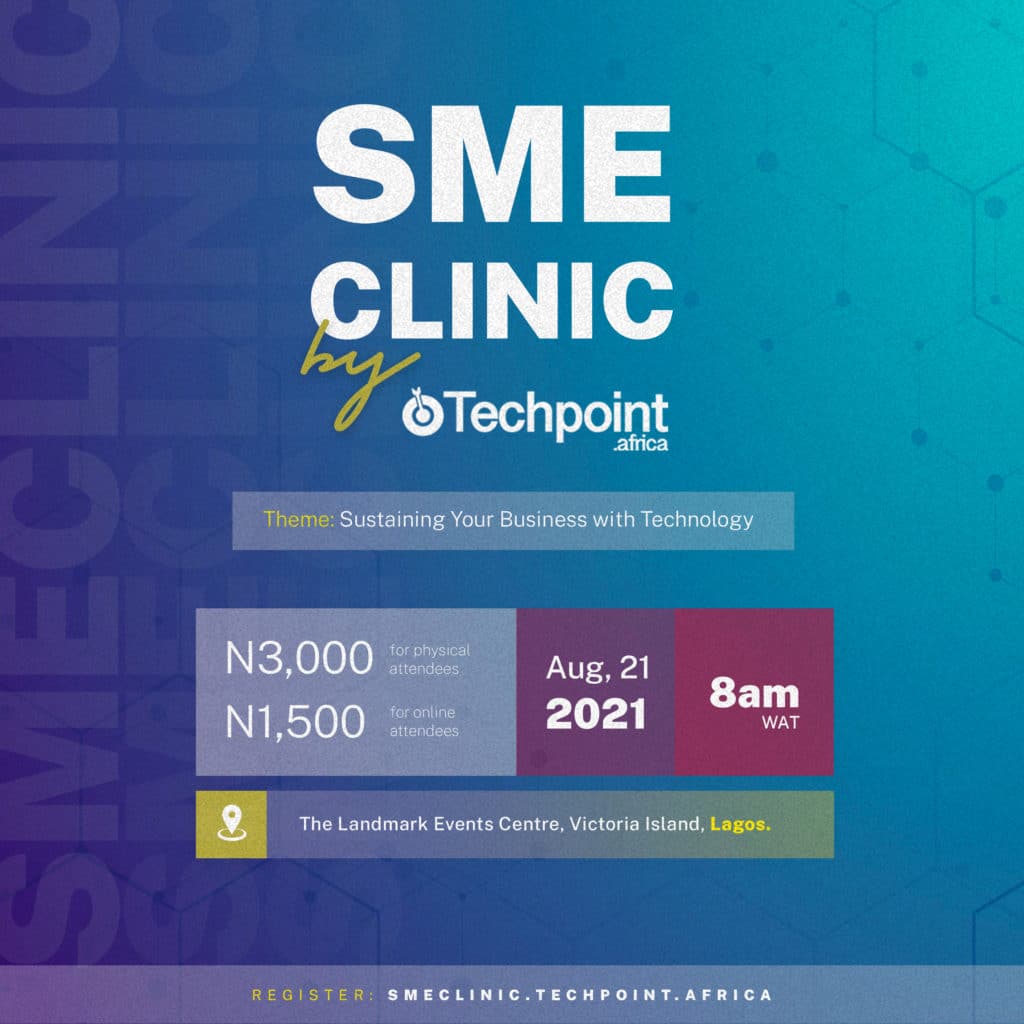 SME Clinic Highlights
At SME Clinic 2021, you'll learn:
How to efficiently run your business online
How to market and sell your products or services online
Bookkeeping for your business
How to balance your day job with your side hustle
You'll also have the opportunity to network with other businesses and technology solution providers that will help influence the growth of your business.
Who can attend SME Clinic 2021?
SME Clinic is for anyone who owns, manages or plans to start any kind of small business. If you sell any kind of product or service online, SME Clinic is for you -- whether fashion, beauty, wellness, entertainment, food, luxury, creative services, and so on.
When and where will it take place?
Date: Saturday, August 21, 2021
Time: 8 AM to 6 PM
Venue: The Landmark Events Centre, Victoria Island, Lagos.
How do I register to attend SME Clinic
To register, visit smeclinic.techpoint.africa, fill the form to save your spot, then proceed to buy your ticket.
How much do the tickets cost?
Physical attendees: ₦3,000
Online attendees: ₦1,500
Sponsorship
Opportunities are open for sponsorship by corporate and startup companies across Africa. For sponsorship details, send an email to events@techpoint.africa.