When we launched the Techpoint Startup School two years ago, our goal was to support African entrepreneurs to build successful businesses. Having worked with over 30 instructors across two editions, the mission remains the same.
While building a business can be difficult, it helps when entrepreneurs find every help necessary along the way. With the right education, business owners are equipped with the knowledge to successfully grow their operations.
That said, the third edition of the Techpoint Startup School will kick off this May in Port Harcourt, which has always had a burgeoning young population and startup community.
The main pillars of the Port Harcourt edition are finance, operations, team building, and scaling. More importantly, we are excited about the instructors working with us on the journey.
Uche Aniche
A seasoned entrepreneur, Uche Aniche, will be at Techpoint Startup School from May 20th - 22nd to share his wealth of knowledge. Born in Enugu and raised in Port Harcourt, Uche Aniche is the convener of Startup South.
He founded Havilah & Hills, his first company, in the early 2000s. Based in Port Harcourt, the company focuses on web development, printing, graphics design, brand development and marketing communications.
Precious Chukundah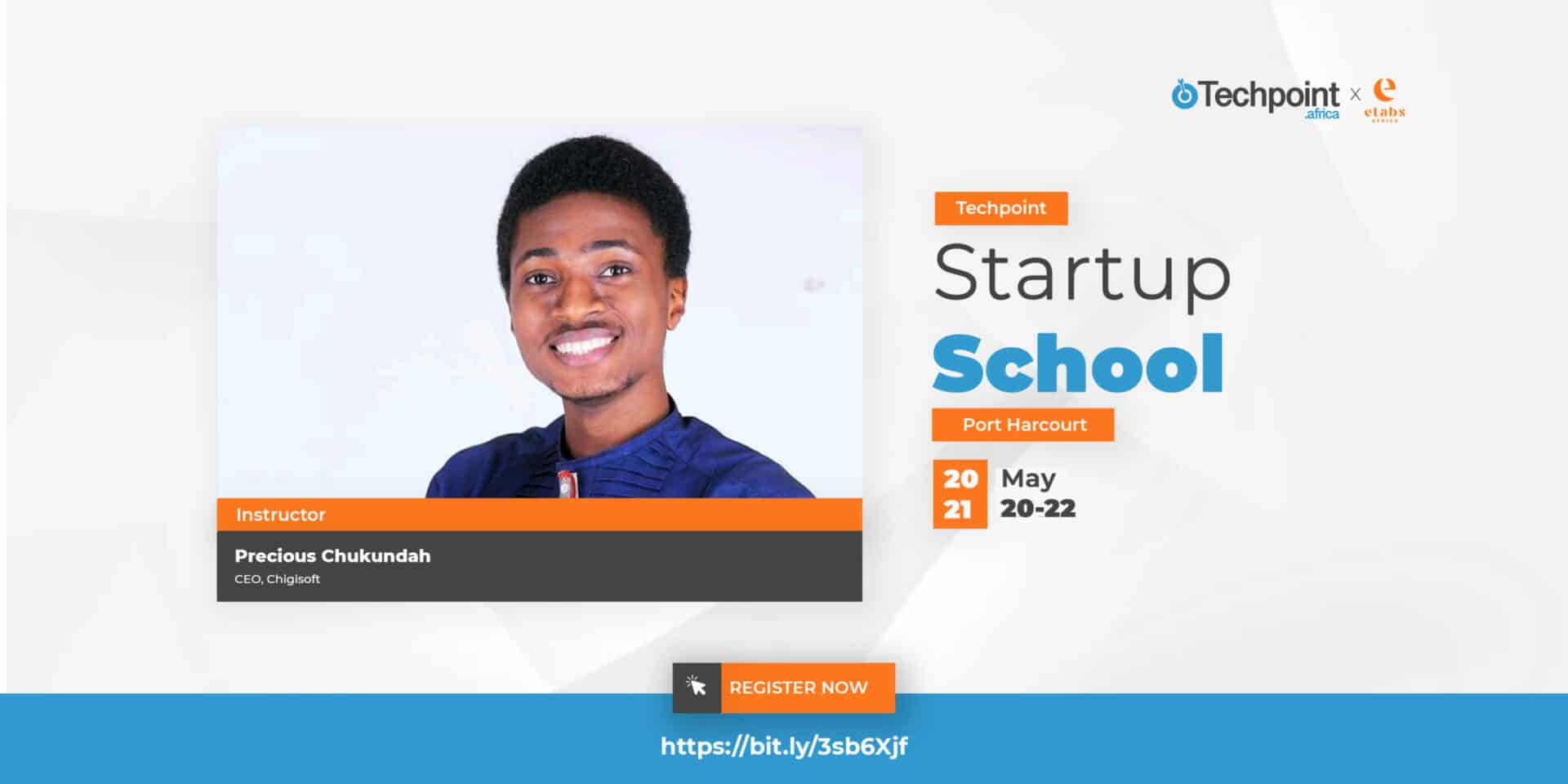 Precious got his first degree in Electrical/Electronic Engineering from the University of Port Harcourt, where he led a team to build an electric vehicle with a software-controlled ignition system for his final year project. His work on building and maintaining platforms cuts across several industries, specifically governance, finance, oil and gas, and ICT.
In 2018, he founded UNICORN.NG, a fintech company that utilises blockchain technology to move funds seamlessly and securely. UNICORN.NG is now part of Renaissance Payments Inc., USA, where he serves as the Chief Product Officer, leading the product development.
He also serves as the Chief Executive Officer of Chigisoft Limited, an innovative software company that provides cutting-edge and state-of-the-art ICT solutions for brands and corporations of all sizes, helping to reduce Africa's technology imports. He is also building FLITBASE, a new fintech company in Nigeria that utilises blockchain technology to provide solutions around money and cryptocurrency.
Eziekel Amaefula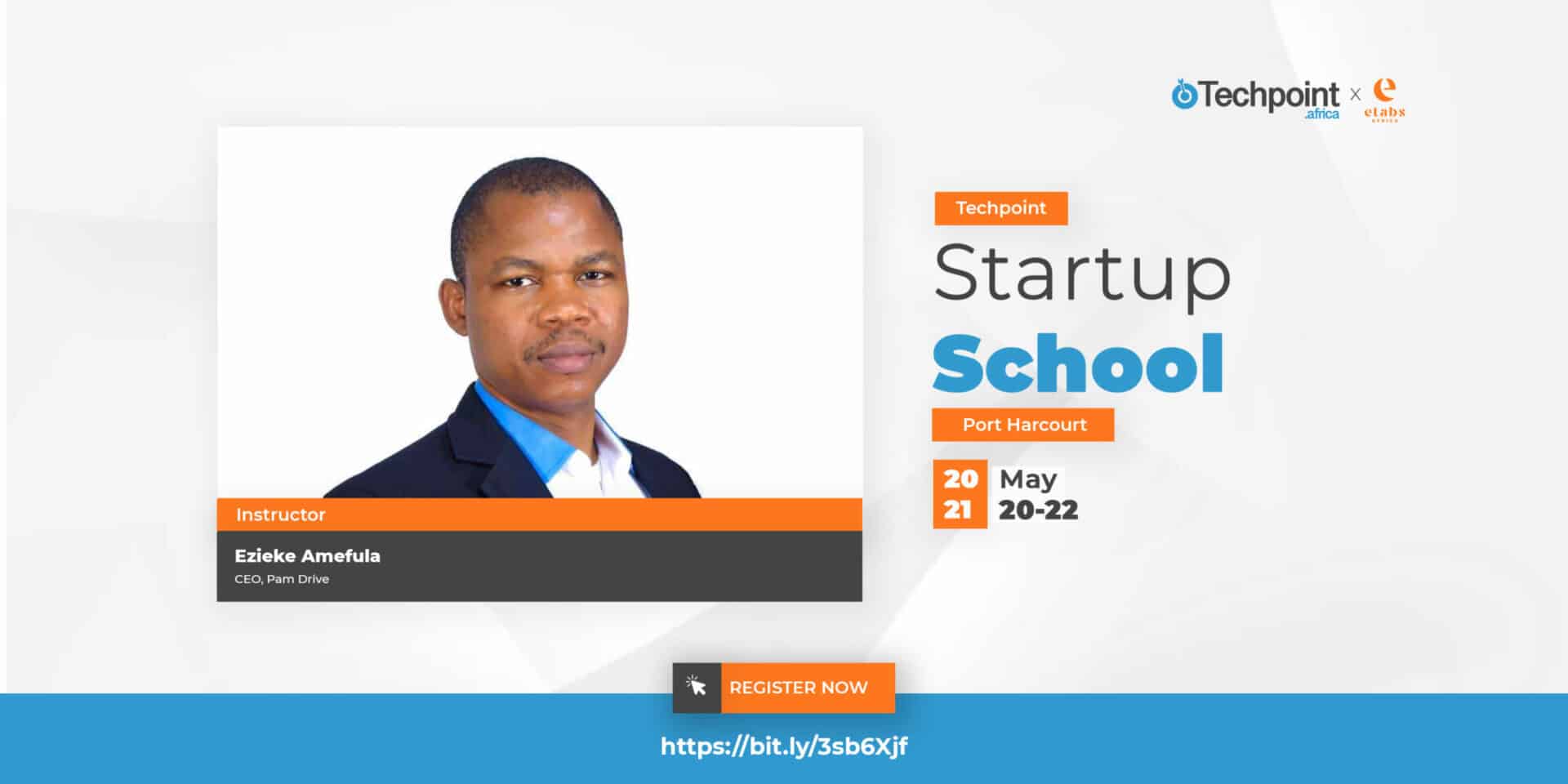 With an engineering background spanning over 12 years in the engineering industry, Ezieke has experience working within and outside the country. He is well experienced in corporate and international systems, standards, concepts, modules, structures, setups, and growth.
He studied Mechanical Engineering from the renowned Institute of Management and Technology, Enugu and also studied Mechanical and Manufacturing Engineering at the University of Portsmouth, UK. He is a member of the Society of Petroleum Engineers (SPE), the Project Management Institute (PMI), amongst others.
He is the Chief Executive Officer of Pannaga Resource Services Ltd, a parent company to several growing companies like Pamdrive Services Ltd -- a Taxi booking company starting in Port Harcourt -- PamAutos, PamTrack,  OgaOnline.com, and Pamdrive deliveries.
Ayobamigbe Teriba
Ayobamigbe Teriba is a people-person leading corporate partnerships and enabling startup operations in the sub-Saharan market. He is the Relationships Analyst at Ingressive Capital, a $10 Million VC fund targeting early-stage startups across sub-Saharan Africa's key tech markets.
Ayobamigbe facilitates access to capital for high-growth startups and enables founders to build strong partnerships and alliances that drive notable achievements in the ecosystem. During the startup school, he will be discussing everything related to finance and fundraising.
Aderemi Fagbemi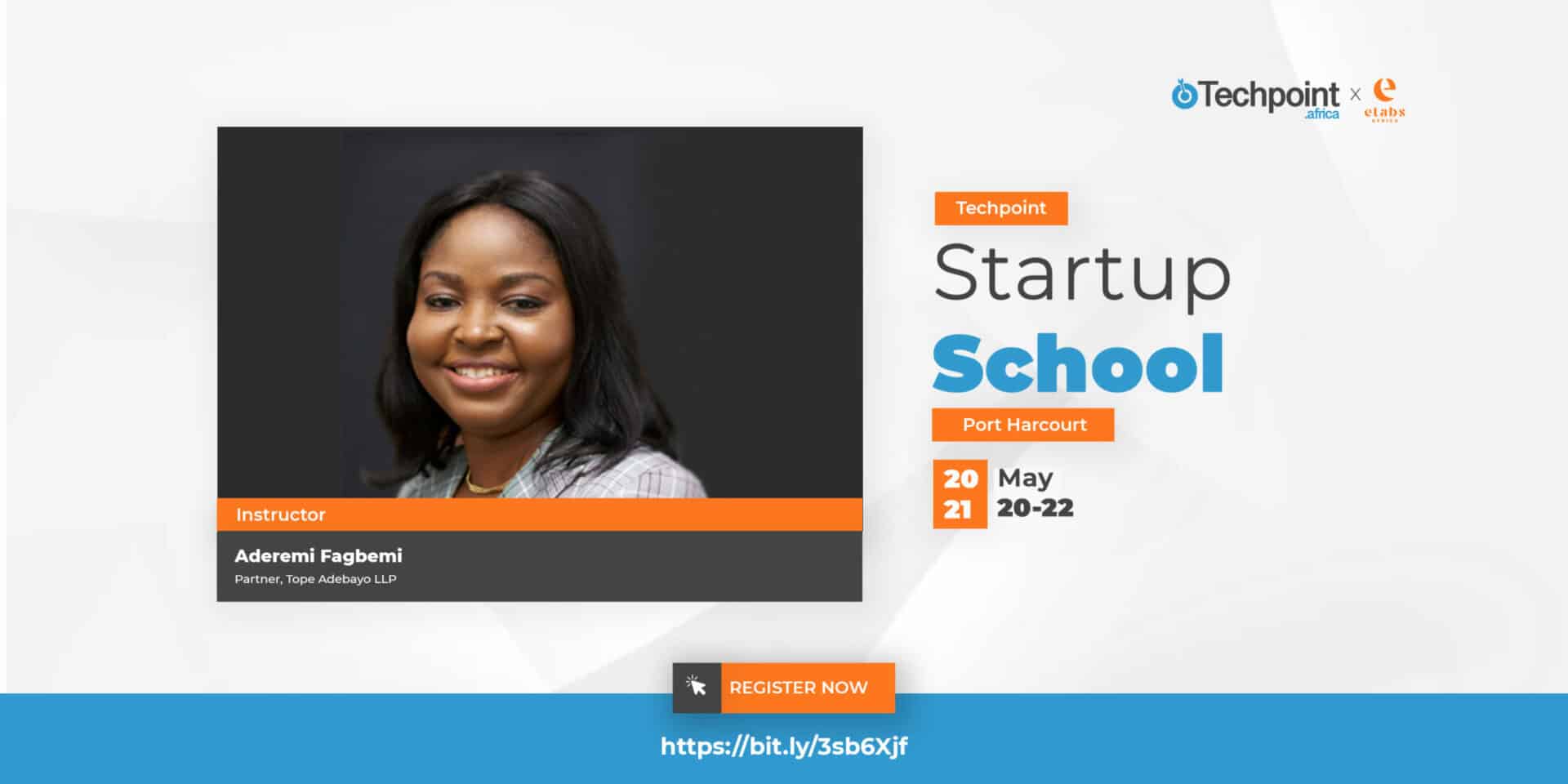 Aderemi is a Partner at Tope Adebayo LLP with many years of experience in the legal profession and is well versed in corporate and commercial transactions. Her focus is energy law and policy, and she has a strong background in dispute resolution, with extensive training in international commercial arbitration.
Her areas of expertise are:
Energy and Projects: oil and gas, power, and mining.
Corporate and commercial practice
Corporate finance
Technology and digital law
Construction and infrastructure projects
She has advised indigenous companies and multinationals, including various government MDAs, on legal and regulatory issues. She has also been involved in developing legal, regulatory and policy framework documents, and transactional documents, particularly in the oil and gas, power, and mining sectors.
She was involved in advising bidders for the generation and distribution of PHCN successor companies on their bidding process and acquisition structuring during the Nigerian Federal Government's electricity industry privatisation exercise. Aderemi will be facilitating the session on "legal considerations for businesses".
What else you need to know
In the past editions, we've had seasoned instructors from Lagos like Chidi Ajaere, Funke Opeke, Dr Ola Brown, Adewale Yusuf, Onyeka Akumah, and many others.
But as our instructor line up shows, the Port Harcourt edition --primarily taking a local approach -- has more instructors from the region; this is purely pragmatic. Understanding local context and its possible influence on shaping the outcome of business from the region is an essential key performance indicator.
Date: May 20th-22nd