Good day,
Oluwanifemi and Emmanuel here.
Today we are discussing:
TalentQL's entry into Techstars Toronto Accelerator
Jumia realises $341m proceeds from the sale of shares
Spotify's new acquisition and new live audio feature
Nigeria's dwindling mobile subscribers
TalentQL's entry into Techstars Toronto Accelerator
Nigerian talent recruitment startup, TalentQL, has announced its entry into Techstars Toronto Accelerator.
It will be joining the likes of Plentywaka and eight other startups in the class of 2021 and will be receiving $120k in funding from Techstars.
Big considerations: In a familiar trend in 2021, TalentQL will be kickstarting operations in other African countries, starting from Kenya in April 2020, and other talent hotspots like Egypt and South Africa in the next few quarters.
Betting once on Africa: Sunil Sharma, Managing Director of Techstars Toronto, explains that Nigeria is gradually increasing in prominence across sectors like mobility, finance, and eCommerce, and its talent space presents another intriguing opportunity.
I'll be discussing with Sunil later today to get a feel of Techstars' Nigerian, nay African, interest and all the mutual benefits.
Meanwhile, read more about TalentQL's plan here.
In other news, Nigerian-founded insurtech startup, Curacel has raised a $450,000 pre-seed led by Atlantica Ventures and Consonance. This is happening five years after it launched in 2016.
The startup started as a healthtech platform but has since pivoted to provide AI solutions to help insurance companies detect fraudulent claims.
With this fundraise, insurers, hospitals, travel platforms, security outfits, and automobile dealers in ten countries apart from Nigeria, Ghana, and Uganda will be able to engage Curacel's services.
It's a good thing that Africa's insurance market is getting investors' interest despite its small size. Earlier in the year, it was insurtech startups derisking farmers that got funding.
Read more about it here.
Jumia raises $341m from the sale of shares
African eCommerce giant, Jumia, has successfully raised $348.6 million from its sale of 9 million American Depositary Shares (ADS) or 18 million ordinary shares it listed on March 18, 2021. The company made $341.2 million net proceeds after commissions and expenses.
When Jumia listed the shares for sale, each stock was valued at $50, but the value began to fall almost immediately. On Monday, March 29, 2021, Jumia's shares closed at $32.4 per share.
The outcome: Jumia reveals that the shares were sold at an average of $38.9 per share, and it plans to use the funds for corporate purposes. Wondering how this happened? Check out my break down here.
Another rally? The perception of Jumia's stock has improved, and they're currently priced at $35 per share. Since the onset of the pandemic, the company's stock value has increased by over 1000%, and it might witness another rally.
Despite the rallying sentiments, Jumia's fortunes in 2020 were considerably mixed, with losses and promising signs. I'll try not to repeat anything I wrote here, so give it a shot.
Clubhouse-ish on Spotify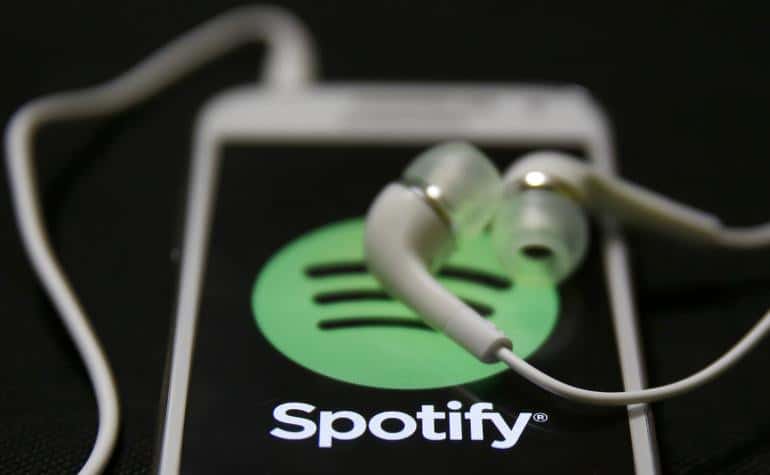 Spotify has acquired Betty Labs, the company behind the live audio platform, Locker Room.
Do you remember we speculated that after acquiring Revue, Twitter would consider getting a moneytisable newsletter feature? It didn't take long for it to happen. So, what should we expect after the Betty Labs acquisition? It could be another Clubhouse look-alike in the making.
At the moment, Twitter, with Spaces, doesn't look like it wants to slow down. First, it beat Clubhouse to Android, and it's already testing features for the Web version.
Take a guess: With Twitter and Facebook the only free-to-use social networking platforms monetising a few features, how easy will it be for Spotify to kick-start a live audio feature?
For Spotify, a subscription-based music streaming platform that's home to a host of podcasts with huge listenership, integrating a live audio feature shouldn't be difficult.
Spotify agrees. An official statement says the company plans to evolve and expand Locker Room, making it an enhanced live audio experience for a wider range of creators and fans. It will also come with interactive tools that allow creators to connect with audiences in real time.
In real time? There you have it. Clubhouse-ish on Spotify.
I don't understand what the obsession is with live audio chats lately. Do you?
Meanwhile, it appears big tech companies are jumping on the crypto train.
Crypto wave: Yesterday, it was Visa adopting stablecoins. Today, it's PayPal launching Checkout with Crypto. This feature will allow users, first in the US, to checkout with cryptocurrency on businesses using the platform.
This means people can now pay for products and services using cryptocurrency. PayPal will power this through Curv — its recently acquired security platform — and its partnership with blockchain platform, Paxos. For a start, this service will support only Bitcoin, Litecoin, Ethereum, and Bitcoin Cash.
Read more: PayPal's new feature allows U.S. consumers to check out using cryptocurrency
These are exciting times. Ironically, countries like Nigeria and India are still clamping down on the use of digital currencies.
NIN-SIM registration aftermath
Recent statistics from the Nigerian Communications Commission (NCC) confirm a sharp reduction in mobile network subscribers partly because of the suspension of SIM sales and registration.
And it appears the gap has widened every month since November 2020. Here's a breakdown:
November-December 2020: 46,648 subscribers
December 2020-January 2021: 3.38 million subscribers
January-February 2021: 4.29 million subscribers
Consequently, the four major telcos have experienced a reduction in subscribers between January and February. Airtel was the worst hit with 1.99 million subscribers lost, followed by MTN with 1.69 million subscribers, Glo with 415,071 subscribers, and 9mobile with 35,698 subscribers.
But this might just be growing pains as Nigeria looks set to have a NIN with potentially massive results.
The government ordered people to converge en masse during the pandemic, which might have led to sharp increases in COVID-19 cases, but this is the most progress Nigeria has witnessed in the last 14 years.
Timing of the order aside, my discussion with Esigie Aguele, CEO of VerifyMe, will offer a fresh perspective on the NIN exercise and the critical roles private companies are playing. Watch out for it tomorrow on Techpoint Africa.
What else is happening?
Have a great day!
Oluwanifemi Kolawole & Emmanuel Paul for Techpoint Africa.