UPDATE (April 21, 2022): On April 15, 2022, Lady Buckit and the Motley Mopster (LBMM) began streaming on Netflix. This came after a deal with TRACE, a global afro-urban entertainment corporation, in May 2021 to distribute the animation movie worldwide. 

Read the rest of the story.
It is a cosy Sunday afternoon as I walk into a dimly lit movie theatre in the Lekki environs of Lagos, Nigeria. 
Already seated are hundreds of guests, including celebrities and members of the press like myself. As I make my way to empty rows in the middle, I spot a few extra-young faces in front, two of which I later learn are part of the cast for the movie about to be screened to a select audience, one week ahead of its premiere.
Following a successful premiere event scheduled for today, December 11, 2020, Lady Buckit and the Motley Mopsters (LBMM) will become Nigeria's first feature-length animated movie to make it to the big screens. You may recall that a similar project, titled SADE, only made it to press briefs in 2018 but never took off for undisclosed reasons.
Popcorn in hand, I settle in my seat beside other adults as the last of the theatre lights goes off. Then the huge screen lights up with scenes from the movie trailer I saw when I first learnt about LBMM.
This year alone, we have faced more issues than we ever imagined. As we find ways to heal, we want to help provide a means of escape for the entire family. Here is the teaser for Nigeria's first feature-length animation film! #LBMM will be coming to cinemas December 11th, 2020! pic.twitter.com/Oy929iLv6d

— LBMMTheMovie (@LBMMTheMovie) October 31, 2020
The movie opens to scenes of pre-colonial Oloibiri, the South-South Nigeria town where crude oil was first discovered in commercial quantities in the 1950s. The lead character is Bukky, a happy-go-lucky eight-year-old whose blissful life is abruptly interrupted by major events that will change the course of her destiny.
Animated in 4k resolution, at 24 frames per second (for a cinematic effect), the movie is estimated to have cost well over $1m to produce. And with themes that centre around education, family morals, and a fair share of humour, LBMM infuses Nigerianisms with other seemingly foreign elements. Unusual names such as Ladybuckit, Slipperhead, Pantylegs, Cupsticks, Dustee, and Mopps come to mind.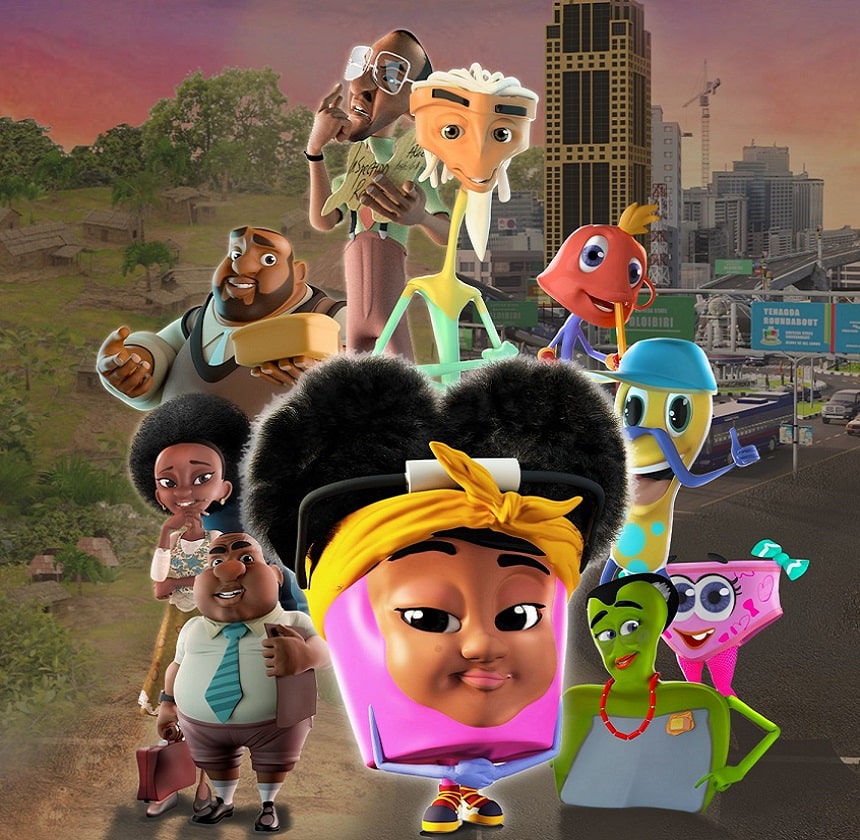 The faces behind Lady Buckit and the Motley Mopsters
A casual family moment in 2017 planted the seed for Lady Buckit and the Motley Mopsters in Blessing Amidu's heart.
"We were watching cartoons. I usually sit down with my kids watching cartoons," the executive producer and mother of four recalls.
On this particular day, one of her sons, who was five at the time, walked into her room wearing only his underwear, a pair of slippers in hand. She fondly remembers teasing him for looking like a cartoon character. 
Her daughter, 12 at the time, had a light bulb moment and before they knew it, mother and daughter were bouncing off ideas for cartoon characters inspired by the five-year-old.
"We put two and two together, and then we started looking at the names. I went to bed, I woke up in the morning, and I had some names in my head. Then we started piecing the names together; Pantylegs, for example, came from my son because of his underwear."
The initial plan was to build an entertainment facility, reminiscent of Disneyland. She founded Hot Ticket Productions, of which she is currently the CEO.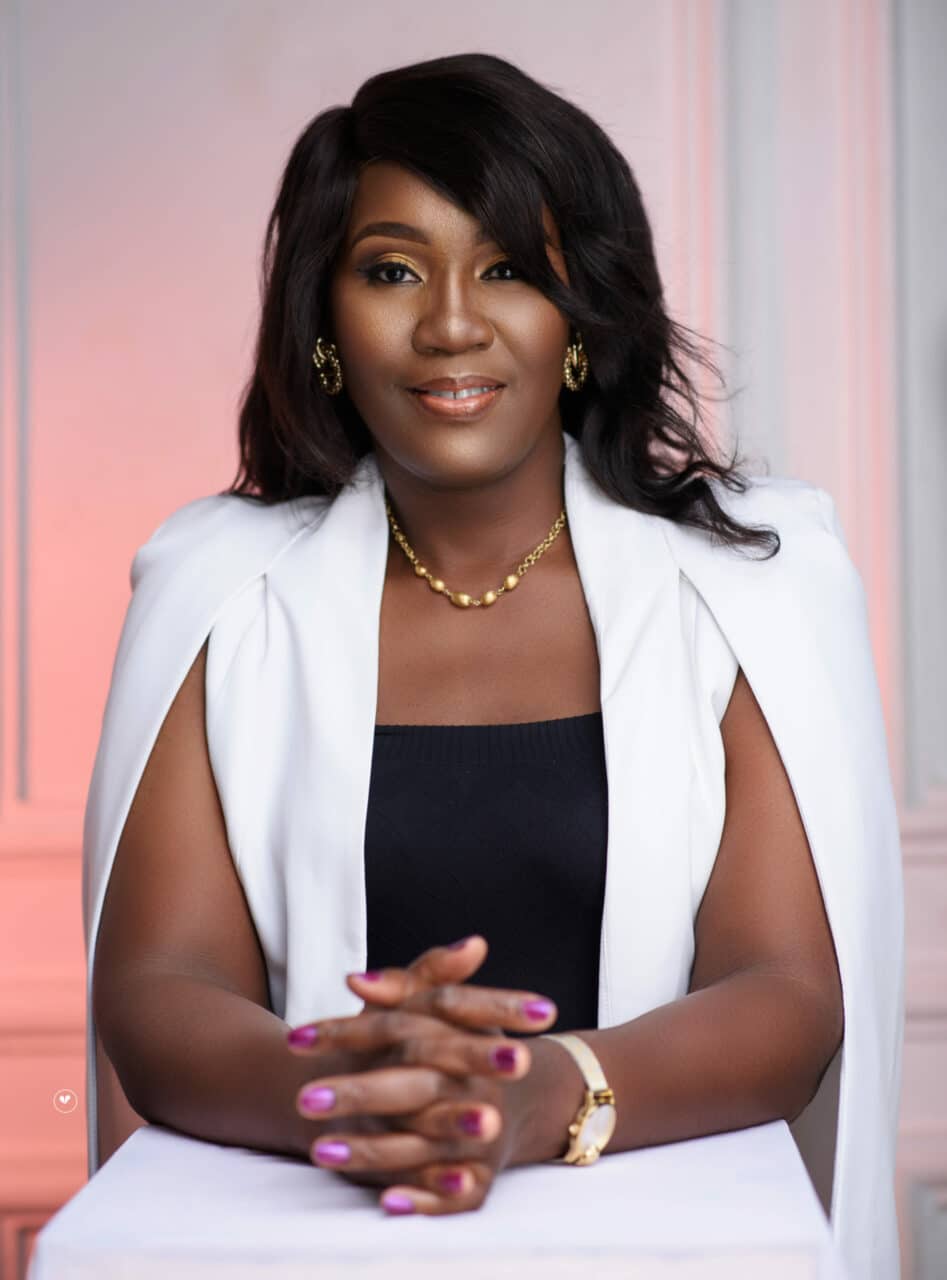 But Amidu soon realised that she was putting the cart before the horse.
"It came to the point that we decided that what we needed to do was showcase the characters first on the international stage."
Borrowing from Disney's playbook, a story with relatable characters needs to be told first, before real-life experiences can be built around it. And so her quest to produce a homegrown feature-length animated film began.
Her first attempt in 2017 was unsuccessful, but she didn't relent.
"When I'm passionate about a project, I go after it totally. It wasn't quite as easy, especially considering the huge financial investment. But looking at my kids and knowing what I wanted to achieve, I knew this was just a piece of cake"
Fresh life was breathed into the project in 2018 when renowned Nollywood producer, Chris Ihidero; and seasoned animator, Adebisi Adetayo joined the team, the former as a consultant and the latter as lead animator and director.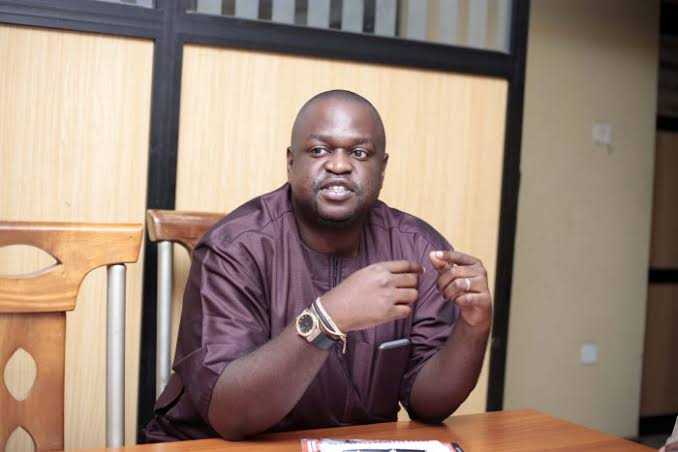 "The first two teams were also fully Nigerian. The challenge with them was basically around finances, as well as finding the right set of skill combinations. Those were the first two challenges we had before we finally put together the third team," Amidu explains.
With two decades of industry experience, there was no one better than Adetayo to handle the technical side of things. He remembers how excited he was to jump on the project. 
"I've been producing animations for quite some time, though not on a full scale. But when I saw the script, I thought it was beautiful," Adetayo recalls. 
"Every part of it is something I desired very much to bring to life. The storyline is outstanding. Unlike what is expected of a Nigerian animation, this has very unique characters. And that was one of the things that got me very interested in the story."
For about half of his time in the industry, Adetayo has run Third Academy of Art & Design (32ad), a Lagos-based animation studio that doubles as a training centre. This explains how he single-handedly assembled the 38 animators that worked on the project in record time.
"We've not had to seek any external expertise whatsoever. Everything is Nigerian, from script to director, cast, crew, animation, and technical team," Amidu boasts.
Of course, you can't have an all-Nigerian production without a notable Nollywood cast which includes household names like Bimbo Akintola, Patrick Doyle, and Kalu Ikeagwu. Alongside these veterans are 12 and 14-year-old Jessica and Davids Edwards, who voiced the main character, Bukky; and supporting character, Tamuno respectively. 
However, a project of this magnitude is seldom without challenges peculiar to filmmakers, technical talent and unstable power supply, for instance, especially in Nigeria. 
Depending on the hardware setup, rendering one minute of high-resolution animation could take as much as six weeks of uninterrupted processing. The total runtime for LBMM is around 80 minutes. How long do you think that would take to render? You do the math.
But Adetayo and his team found their way around this using a two-year-old custom setup which they were able to scale for the project.
"The time that we have is very short, compared to elsewhere in the world. So what we did was to enhance what is publicly available to people. Because it was enhanced in-house, we had the privilege to tweak it whenever we wanted to. We took something off the shelf and then built on it. It is not something you'd find in the open market, it's 80% unique to us."
Of course, it is harder to plan for something like the coronavirus pandemic, and the outbreak threatened to stall production schedules.
"We've had to work all through the period of the lockdown. Most of the animators have had to spend all their time, day in, day out, back to back. If it had not been for the dedication of the team, we wouldn't have gotten this far," Amidu reveals proudly.
Apparently, with funds already sorted out, the technical team was hardly constrained. But beyond that, lead animator Adetayo also acknowledges that everyone on his team went through the proper learning process and this played a pivotal role. 
While anticipating how LBMM will spur more Nigerian creatives to go into 3D illustration and animation, he advises aspiring animators to start learning using free basic tools and resources like Blender and Autodesk Maya.
https://techpoint.africa/2016/10/14/4-free-softwares-that-will-help-you-kickstart-career-in-3d-animation/
Slow adoption of animation in the Nigerian entertainment industry
But why is adoption slow if anyone can access animation tools? Why is a Nollywood feature-length animation just gracing the screens in 2020? 
"One reason it took this long is that our education system has failed," opines Adetayo.
Indeed, there's only so much impact Adetayo's 32ad studios, and other pockets of training centres across the nation, can make in a nation whose educational system does not cater to the needs of the industry.
Not many would have been as fortunate as Adetayo to get the proper training abroad.
"That line has to be sorted out. If I did not have the proper education, this would have not been possible," he remarks.
Nevertheless, Amidu is optimistic that the legacy LBMM is about to create will endure. Going forward, there are plans to distribute the movie to video streaming platforms and cinema screens in Ghana, Cameroon, and other parts of the world.
Beyond distribution, Amidu says they are exploring other marketing channels. 
"We have a toys facility in mind. We do have merchandising and we are also looking into games and an educational facility as well."
Riding on to the exposure LBMM will bring, she looks forward to more success stories in  the nation's entertainment industry.
"We do appreciate the fact that Nigerians have showcased a lot of creativity, when you look at the other shorts that have come out. By shorts, I mean in animation. This would be like a pacesetter when it comes to feature-length. We are hoping that going forward, because we've been able to do this, every other person will see that it's actually possible to do this in Nigeria, regardless of the challenges," she concludes.
Muyiwa Matuluko contributed to this article.