Ifeoluwa Olusanya, an 11-year-old whiz kid from Lagos, has emerged the winner of the Next Robotics Legend Competition which closed out last weekend. Ifeoluwa designed a robot called Tropical Robotic Farming Solution (TRFS) to solve key problems he identified within the agricultural sector. These problems include the inability to detect soil diseases promptly and the lack of 'intelligent' agricultural equipment to control the rate of plant nutrients and fertilisers needed for crops to grow maximally. 
Reacting to being declared the winner, and speaking on his experience during the programme, Ifeoluwa said "It was a surreal feeling when I was announced as the winner of the program. The 6-week programme was very interesting and educative and I learnt a lot. I am excited because I will be able to build my own robots through the mentorship programme. Thank you, Union Bank and Awarri."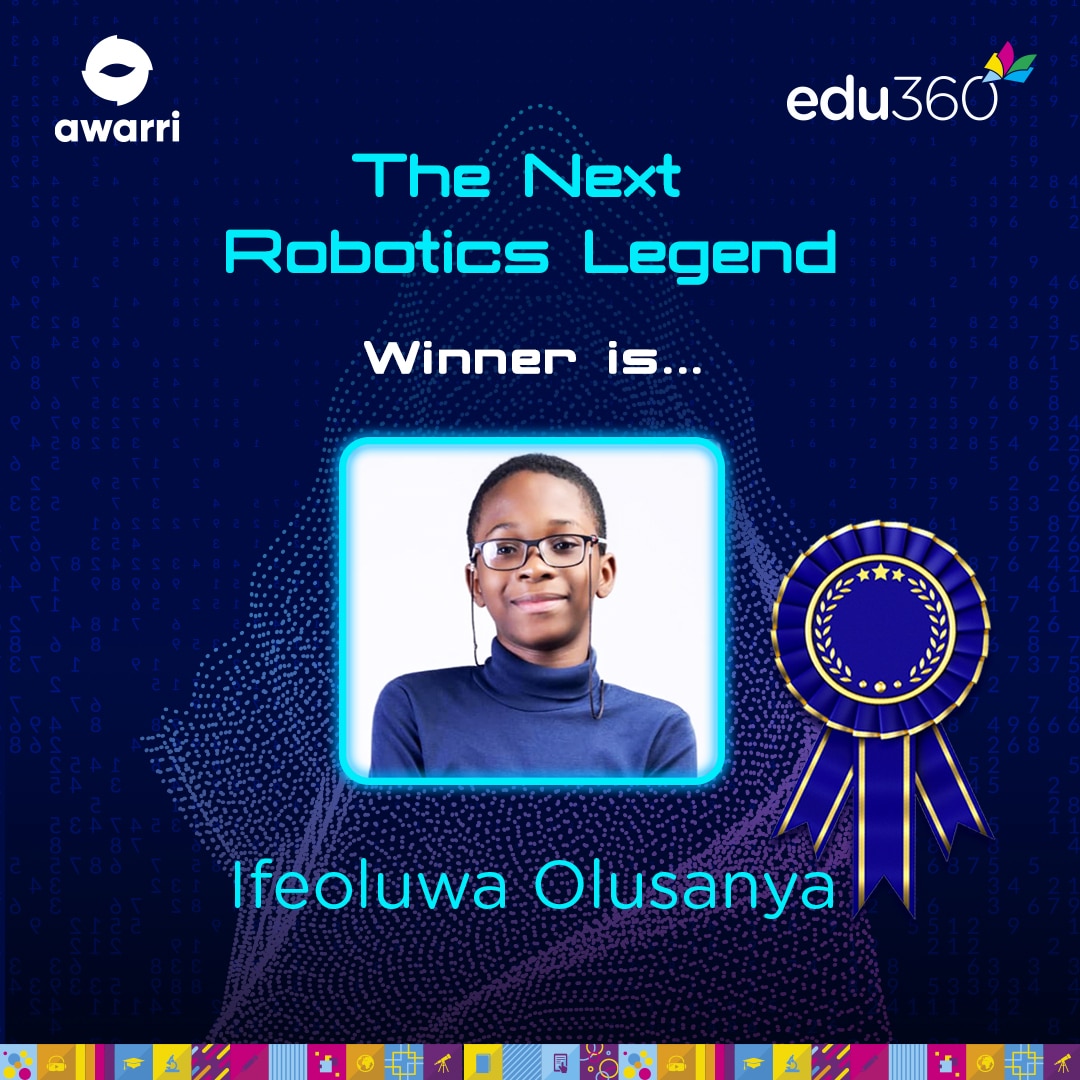 The Next Robotics Legend competition was organised by Edu360 (Union Bank's education platform) and Awarri, a company founded by Silas Adekunle, a top international robotics engineer renowned for creating the world's first intelligent gaming robot. 
From over 1,000 applications received, 25 students were shortlisted to participate in an intensive 6-week training program. Each of the participants received a tablet with preloaded information; a MekaMon, a robot, which offers an unparalleled education experience in advanced robotics as well as access to seasoned tutors for the program duration. 
At the end of the training, the students were tasked with proffering sustainable and innovative solutions to a social problem within their community. Ifeoluwa, who had the best solution, has won himself an opportunity to be part of a mentorship program with Awarri. 
This initiative is part of Edu360's efforts to integrate Robotics and Artificial Intelligence into the education of the Nigerian child, and better prepare them for the workplace for the future.  
Visit Union Bank's Facebook, or  Instagram pages for the list of shortlisted candidates. Also click here for more information on The Next Robotics Legend. 
#NextRoboticsLegend
https://zp-pdl.com
https://zp-pdl.com/get-a-next-business-day-payday-loan.php
https://zp-pdl.com/emergency-payday-loans.php
експресс займ
займ с автоматическим одобрением
займ онлайн только по паспорту