While serving as a business development executive in CBC EMEA, a technology conglomerate, Adesanya Tochi got interested in housing and real estate.
He felt the real estate industry was an important one and decided to become a property manager. However, as most people eventually do, he soon found out that the market wasn't as pleasant as he thought.
The lack of flexible rent payment, high rental cost and property management, loss of rent due to tenants' flight, and fraud were some of the challenges Tochi noticed months into joining the industry.
The average Nigerian, both landlords and tenants, can attest to these problems. There are lots of stories about tenants fleeing their rooms and apartments without completing their rent payments, landlords asking for not less than a year down payment, and ridiculous agency fees individuals pay to landlords with or without agents.
"I feel these problems can be solved if there is enough information for stakeholders to make better decisions, and reduce the high rate of loss-making it difficult for investors to offer affordable products to the overburdened market," he says.
Enter Liveizy, a home rental ecosystem
The disconnect between property owners, home managers or agents, and tenants in the home rental space also contributes to the industry's problem. This was where Tochi saw an opportunity and decided to build a business.
In October 2017, alongside Ikechukwu Okorie, his co-founder and three other partners with retail, business, and business development experience, he decided to start Liveizy. According to Tochi, the startup is a data-driven residential home rental ecosystem connecting property managers and owners with tenants.
By providing a centralised platform, Liveizy wants property owners to have more control over their property managers and tenants in one platform. The co-founder who holds the role of director, business and strategy, says this will make it easy for tenants to find homes to rent.
Additionally, Liveizy has a community where it tries to provide tenants with easy access to financing. The startup claims this community also helps verify the problems or challenges with a property before a tenant agrees to rent it.
"Our partners allow us to provide a rent guarantee offering for our premium property owners and also give their tenants access to affordable financing. Our users are connected to all our resource partners and can easily make payment to achieve any task in the Liveizy ecosystem," he says of the community platform which he claims cuts living costs by at least 30%.
Tochi believes that his three-year-old startup makes rent management seamless and smarter, but it wasn't until October 2019 that the startup began making revenue.
Liveizy operates both freemium and commission-based models. For the former, stakeholders use limited services for free to directly manage their property activities. However, for the latter, the company earns a commission on rent for accessing services only available to its community members.
Liveizy community and what lies ahead
After securing apartments for tenants, Liveizy goes ahead to provide other services for those in its community: izySaver, a service encouraging saving towards rent payment on the platform; izyPay for dry cleaning, interior decoration, and rent payment; and izyFood, a service allowing users to buy fresh foodstuffs at a bulk price.
With some of the startup's revenue coming from this segment, Liveizy has raked in over ₦30 million ($66,650.00). And according to Tochi, the company's revenue acts as bootstrap money to keep Liveizy running.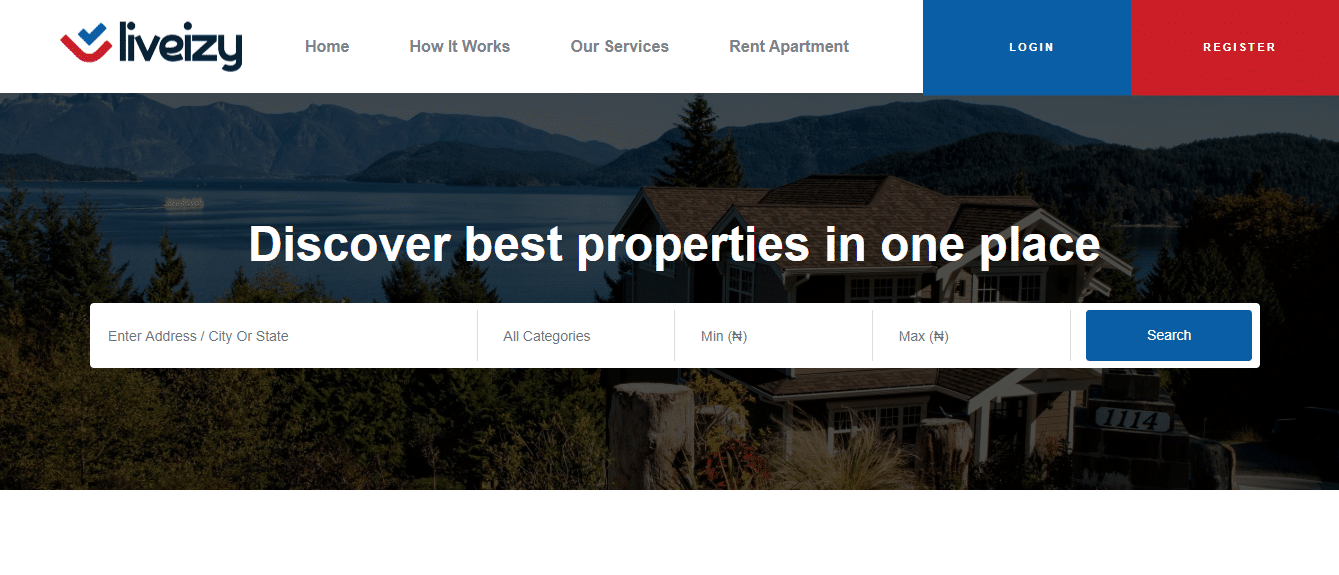 At the moment, however, Liveizy is yet to break-even. But at its current growth rate, Tochi projects that the startup will achieve profitability around March 2021.
"We are driving our user growth and improving our paid users' solutions to meet that target," he adds. Talking about user growth, the company has about 370 verified users and plans to grow that number by 80% between now and the end of the year.
To achieve this growth, all hands must be on deck but it doesn't appear that way at the moment. Tochi says a major challenge the startup has faced is building the right team and keeping it together to achieve consistent cash flow.
While the startup is trying to solve this by convincing professionals to join the team, it is fostering partnerships that might provide the much-needed growth it craves. One of which is with Photizzo, a smart green energy company in Lagos where Liveizy renters can access affordable inverters and solar solutions.
In the long run, Tochi believes that Liveizy will prove to be a system that works and helps solve peculiar challenges in Nigeria's disorganised rental market.
"The real estate industry for us is the key to the continent's economic success story. We see Liveizy as the biggest digital economy for the residential home market across Africa in the next ten years."
---
Featured image source: Daily Nation