In 2015, an entrepreneur passionate about providing social services had a business idea that gave people the opportunity to find foodstuff at affordable prices without visiting the market.
As a practising business development manager and someone who invests in livestock annually, Tayo Omolere, the founder of Foodstock Farmers Market, completed a business plan three months after she had the idea during a friendly conversation.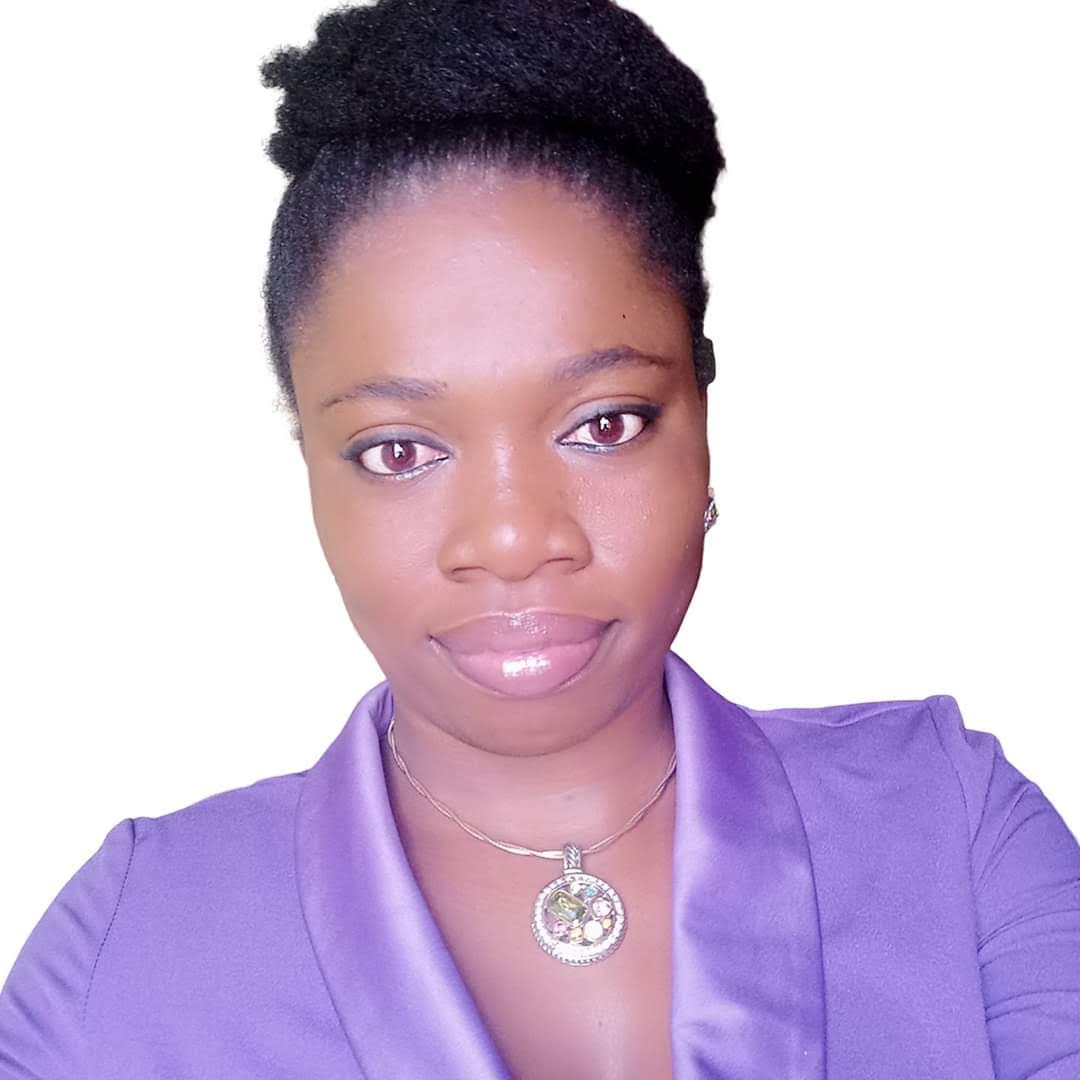 "Having always been in industries that provide high-end services, I have always wanted to do a social project that would impact millions of lives. Even though I was good at what I did, I wanted to connect on a local level," Omolere says.
With an established blueprint, introduced the idea to family and friends. Being a novel idea, she had the interest and financial support of some friends, but discouragement came from other quarters.
Even though this was quite challenging, she took a very important step before kickstarting the business.
"One thing I know I got right from the beginning was research. The books cannot give you half the experience research would," she tells Techpoint Africa.
She did this by travelling to many parts of Nigeria to liaise with farmers to build a network of suppliers for getting fresh and organic farm produce.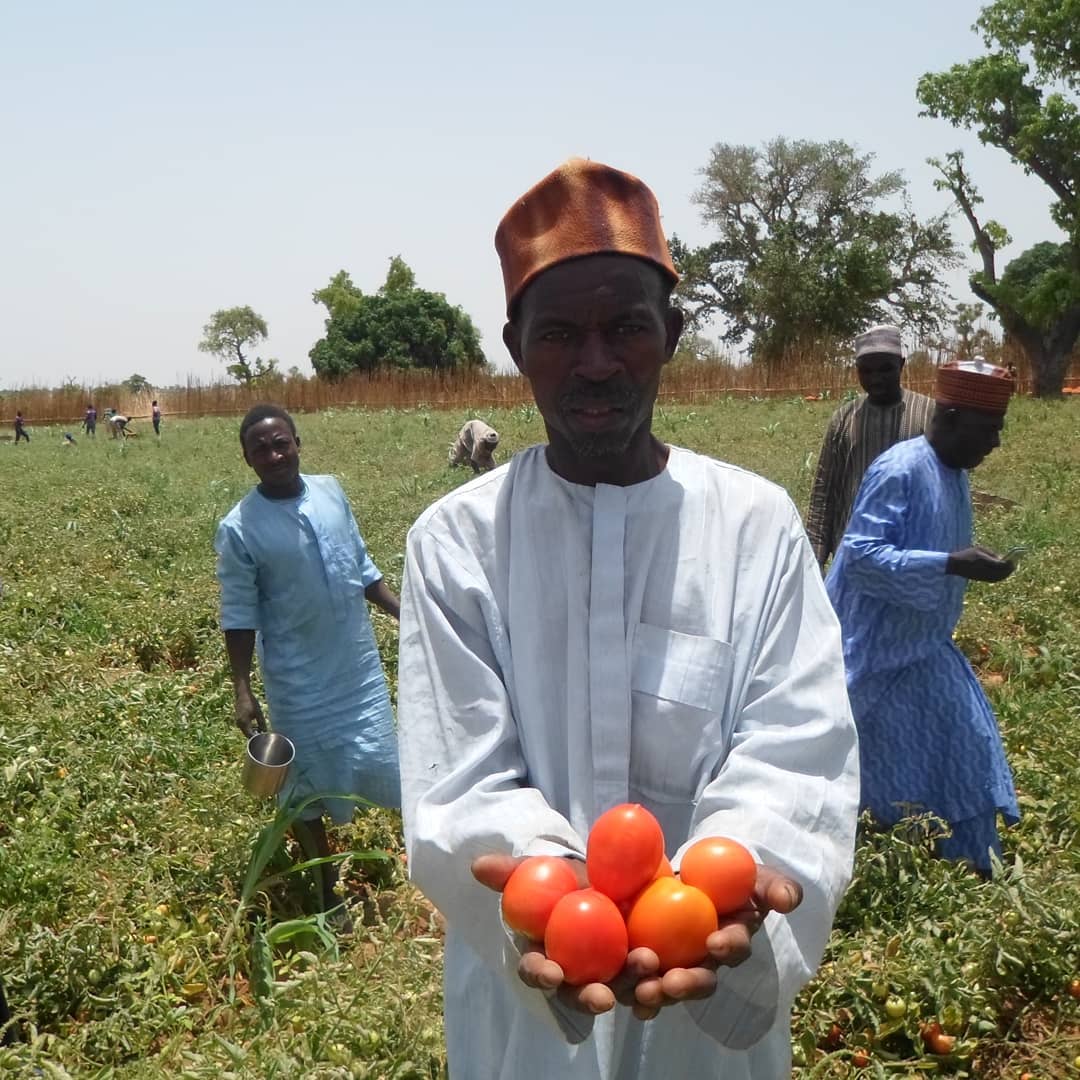 Omolere got a head-start in December 2016 when she convinced the startup's shareholders to take a risk following its official launch.
They booked an exhibition booth at the first edition of Food & Beverage Festival West Africa, formerly Food Nigeria. It cost ₦350,000 ($1,120)**. This exhibition earned the startup the recognition it later got from big stores -- like Spar and Hubmart -- and other smaller businesses that it served.
Foodstock Farmers Market operated from a warehouse in Ikeja and was able to live up to its slogan of "Cheaper than Mile 12*" because of the partnership with local farmers across Nigeria.
Omolere maintains that just like the big markets, Foodstock got wholesale supplies of seasonal fruits and vegetables from farmers who plant organically.
Orders were received through their website, social media handles, or walk-in customers.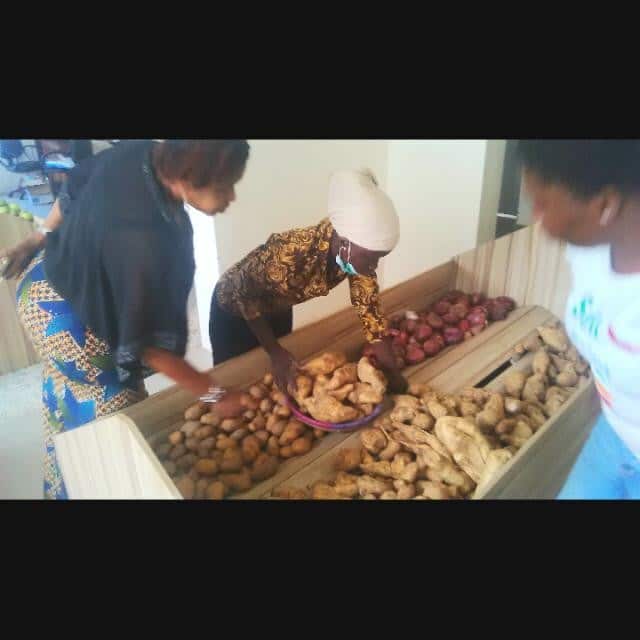 But despite the attention and revenue the business garnered in a short period, it wasn't a smooth ride. According to Omolere, the startup made ₦50 million ($156,250)** in six months.
Notwithstanding, funding hugely restricted the startup because soon, it started getting orders it couldn't handle.
"That was a mistake made early on that I learnt from. I was focused on growing the business and I didn't realise how important raising funds was. I was focused on increasing sales and allowing the business to grow on its own."
Because getting business loans from banks wasn't as easy as it is now -- according to her, it was even more difficult for a woman -- the pressure started taking a toll on the business because it served mostly B2B.
Omolere confirms that Foodstock Farmers Market only raised ₦22 million ($37,500)** in pre-seed and was in the process of raising more funds before it halted operations in 2018.
The beginning of the end
After a year, there was some wrangling between Omolere and a shareholder who pushed for a share higher than what was originally agreed to months after the disbursement of fund.
Omolere mentions how she had to oppose this as it will eventually affect the business.
Due to the size of the shareholder's equity in the business and the crisis dragging on, Omolere decided to walk away from the business. However, the pressure to succumb was not the only reason she left.
"I had to leave because my life was at risk. And this also had to do with the female factor; I was the only woman among men."
Omolere admits that though walking away wasn't the best decision she could have made, no business is worth dying for. Nevertheless, she had to find a way to deal with the hurt she experienced.
After she left, the startup barely survived for a few months before shutting down. She says this probably happened because the brain behind the idea and the only link to suppliers left.
Managing failure and moving on
While stories of startup post-mortems are not the best to tell, there is usually a lot to learn from business failures because they are part of an entrepreneur's experience.
Being an unrepentant entrepreneur, Omolere is applying the valuable lessons learnt from Foodstock to her current business which deals with wellness, skincare, and haircare through natural products.
"From my experience with Foodstock, I decided to go as lean as possible. I decided not to have a big website, but we've been making sales through Instagram."
She is, however, wary of raising funds from investors and having shareholders. The plan is to keep the business afloat with its small customer base.
https://techpoint.africa/2019/11/05/red-flag-nigerian-investor/
"I would prefer loans or financing that I will pay back eventually. I do not want to involve shareholders because I want to be true to the cause and not be put under pressure to do what I don't want to do."
In the meantime, she says the business has grown consistently because of referrals from satisfied customers, and services have gone beyond the country's shores
On why she didn't build something similar to Foodstock since companies with this exact model are rare, Omolere says she didn't deem it necessary but would be glad to see someone else run a similar business.
Her current company retains her goal of serving the average citizen by combining food and technology.
While there are several realities that can be against startups especially in their early years, Omolere advises entrepreneurs to be careful when they choose investors, or simply survive on bootstrapping if possible.
She says succeeding as an entrepreneur is not impossible even though the startup space is hostile towards women. Omolere emphasises that popularity does not translate to success, and real fulfillment comes when one makes an impact.
https://techpoint.africa/2020/06/16/women-interest-tech-space/
"Experiencing the excitement and 'thank yous' is food for me, because you can't pay me enough for the service. The joy I have is in doing something that I love and helping people."
---
*Mile 12 is a popular fresh foodstuff market in Lagos, Nigeria.
**Conversion based on the dollar rate for the specified year.
Featured image credit: Foodstock Farmers Market on Instagram