Yesterday, Tim Cook, Apple CEO, joined the Three Comma Club as one of the few employees in the world who have become billionaires. Others include ex-CEO of Google, Eric Schmidt; COO of Facebook, Sheryl Sandberg; and ex-CEO of Microsoft, Steve Ballmer, among others.
Cook joined Apple as Senior Vice President for worldwide operations in 1998. He rose through the ranks to become CEO in 2011, and as an incentive, Cook was given 0.02% equity to run the now almost $2 trillion company.
While widely practised in the US and other startup ecosystems around the world, startup or company-employee equity hasn't gained much prominence in these parts.
Unlike these other ecosystems, African startups are behind in terms of exits (mergers, acquisitions, or going public). These exits provide an avenue for employees to cash out their shares or stock options. But that doesn't mean it's not being practised.
For instance, Tunde*, a non-technical Co-founder and CEO of a Nigerian startup told Techpoint Africa that they hired a software engineer as CTO.
Similarly, on Community, a Techpoint Africa platform, a startup founder recently announced he was looking for co-founders to join his startup, but with only equity.
Why give employees equity in the first place?
Sometimes when founders set out to launch a startup, and have little or no money to pay employees, they offer equity. After sharing initial stakes between themselves, and maybe another third-party, they set aside some shares from what's left to lure employees who don't mind taking a salary cut.
For founders, this can be an effective strategy to win some employees and keep them motivated.
Wallets Africa Founder and CEO, John Oke, believes equity is mostly performance-driven and is given to employees who are founder-like.
"These sets of employees give their nights and weekends to the job and they get results. It's important that they have an ownership in the business," he says to Techpoint Africa.
Talent is also key.
This is why Tunde and his co-founder went in search of a technical employee in the first place. They hired the software engineer as their first employee because they lacked the necessary skills to build the required technology. Also, since they didn't have enough money to 'fully' pay him, they had to incentivise him with 10% of the company's shares.
According to Dayo Koleowo, Partner at early-stage VC firm, Microtraction, while founders sell their vision to investors, they need to be able to sell it to the employees to whom they wish to give equity.
"It is very important that founders attract the very best talents as key early employees who believe in what they want to achieve and are ready to give almost anything for the success of the company. Only then does it make sense to grant equity to such talents."
Similarly, fellow investor, Kola Aina, Founding Partner of Ventures Platform, says a startup should consider giving equity to an employee "when the person is a key hire that is committed to the company long-term."
Experience or timing: Which holds more value?
The timing of an employee's decision to join a startup determines the percentage of equity founders have to part with.
When Tunde decided to give his first employee, who is now his startup's CTO, 10% of his company, it was mostly because he was the first hire. It would've been much smaller equity if the CTO was brought in when Tunde had a larger team and a functioning product.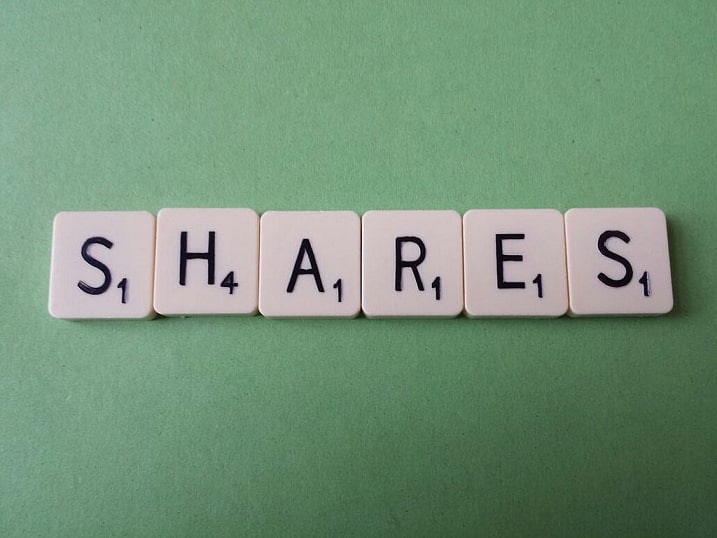 Since most startup-employee equity usually falls into this category, what matters more when looking to give your employee equity? The time an employee joins or the employee's experience?
Oke believes timing holds more power.
"Timing is quite important. In the early days, you sometimes didn't have enough cash in the bank to get the best employees to join the team and ESOP helps level the playing field here."
Koleowo thinks differently. "In my opinion, experience trumps timing. You want to have a remarkable, talented, and experienced person on your team: the best. And of course, you want to have people that are long-term driven. So I'll say experience holds more value."
What works for one company might not work for another, therefore, the concept of timing or experience is dependent on the situation at hand. That being said, founders should never forget that regardless of when an employee joins or their experience, their shares are subject to vesting schedules.
How long should employees' shares vest?
There are many reasons why vesting is important. It helps founders know if someone is a good fit before they own a piece of the startup, and vesting incentivises employees to stick around.
Similarly, the longer an employee stays at a startup, as a valuable and integral part, the more entitled the employee is to the equity given by the founders.
As Koleowo put it, "Vesting is extremely important. Sweat equity is the name of the game. As we all know, life can happen and people can leave whenever they want to. As a founder, you have to protect the company and other shareholders by incorporating a vesting schedule."
However, employees' vesting timeline is determined by the founders or the company's shareholders. For instance, even after becoming CEO of the world's most valuable company in 2011, Cook wasn't going to own any of his shares until 2021. In 2016, half of his shares vested while the other half will vest next year.
Startups have been known to use a four-year vesting benchmark for the founders, meaning they don't have any real ownership until they have worked for four years. But it might be different when it comes to employees.
As is widely stated, 9 out of 10 businesses do not make it past five years. In essence, it takes longer than the four-year vesting benchmark to build a sustainable business, and vesting is the basis on which talent can be retained to attain sustainability.
While startup founders in the US can convince employees to wait for years before their shares vest, it's often not the case here. As stated, exits are not so common in the African startup ecosystem, so it is very difficult to talk to employees about choosing shares over salary, much less vesting.
But as a founder in these parts, if you find talented employees willing to take a huge bet on your startup, understand the value you're giving away and make decisions that won't hurt your startup or your employees.
(*) - not real name.