Techpoint Africa is excited to announce that we've launched Community, a new discussion forum for you to share ideas and engage in conversations you care about.
Whether you're looking to validate your startup idea, talk about the latest in tech, network, or just banter about your favourite Netflix show, Community is providing a dedicated, safe and clutter-free space for everyone. 
Over the years Techpoint Africa has led conversations around technology in Africa through news, insights, reports, and events; all of which have immensely shaped the narratives around varying subjects.
With Community, we are taking this a step further, giving technology enthusiasts, ecosystem players, and everyone in between, the freedom to own and shape conversations while contributing to a progressive and all-inclusive community.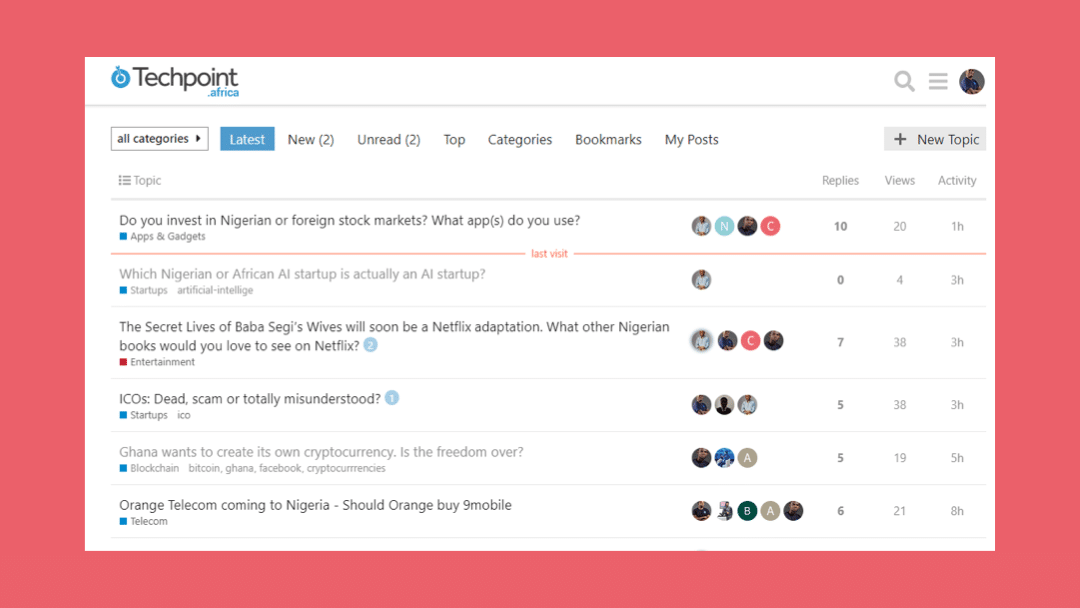 Community will be a platform where you, as well as every other enthusiast and stakeholder in the African technology ecosystem, can freely discuss topics of interest, exchange ideas, as well as network.
As you engage and debate constructively on the platform, you will find that your voice is important to sustaining this community.
Sign up here to join the conversations in Community. 
Samuel Okike
I write about media, technology and internet culture. Reach me on Twitter @okikesam
On January 22, 2022, be part of the largest gathering of innovators, startup founders, thinkers, programmers, policymakers, and investors in West Africa. Register free.