When the likes of Jumia and Konga raised millions of dollars to go head-to-head, Nigeria's eCommerce space looked ready to take off.
Years have passed and the hype has dwindled. Jumia, an ex-private Unicorn is now a $250 million public company while Konga is a Zinox Group subsidiary.
From infrastructural problems and logistics to an unready market and payment methods, most players in the space face a plethora of challenges.
Up to this point, issues around payment have been navigated with pay on delivery models. Also, logistics companies have spurred out, solving these players' logistics problems, to an extent.
In light of this, Yinka Awosanya, an editor at Techpoint Africa, argued in this piece that eCommerce's problem lies in market readiness and eCommerce startups might need to adopt a hyperlocal approach to achieve sustainability.
Adeshina Adewumi, co-founder and CEO of One Kiosk Africa, thinks so too.
Reaching a hyperlocal customer base in Lagos
In 2016, Adewumi left the bank where he worked. With Oluwatomisin Adewumi-John, he started Home Tutors Nigeria, an on-demand tutoring platform.
This period saw them frequently visit the Eko market, a popular market in Lagos, Nigeria. According to him, "that was the beginning of us discovering opportunities that later gave birth to One Kiosk Africa."
In 2018 when different eCommerce players started struggling in the Nigerian market, Adewumi began exploring ways to find sustainable eCommerce models that could work in the country.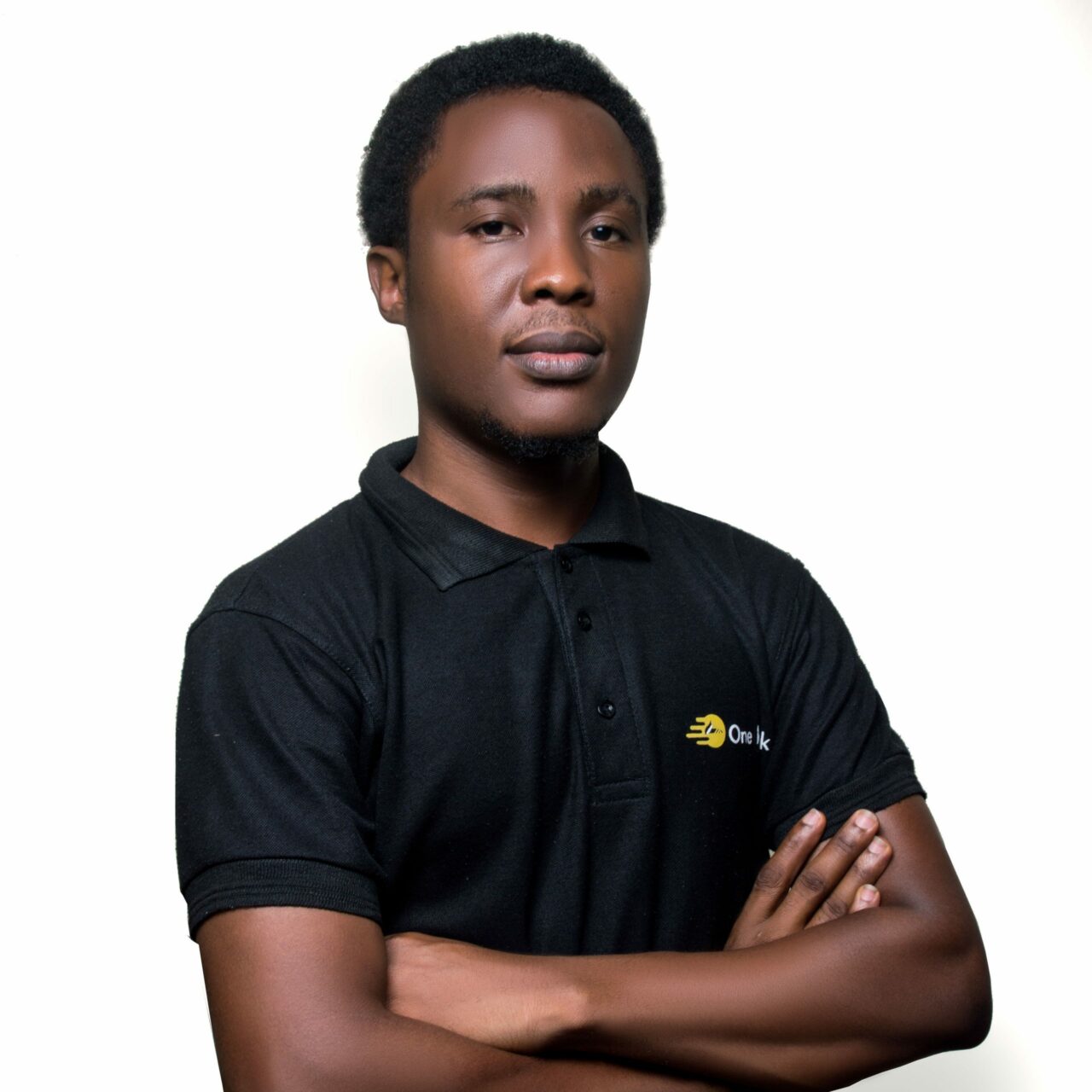 The research led them to examine how foreign companies like Instacart run. The US-based company operates a hyperlocal grocery delivery and pick-up service in over 5,000 cities.
Given the logistics gaps that make eCommerce difficult, Adewumi took a cue from Instacart's hyperlocal approach.
"We stumbled on Instacart, Cornershop, and a few others. We decided this was a model that would work coupled with our experience connecting small businesses in Eko market online."
In July 2019, One Kiosk Africa completed its registration. Using a one-page site with Google Forms to gauge users' feedback, the company launched its pilot.
Fully launched, One Kiosk Africa is offering stores the option to connect with buyers locally.
The CEO explains with an analogy.
"Let's imagine a busy working professional or a busy stay-at-home mum who wishes to stock up her home. She would have to go out, identify stores around her location, pick up items, queue to pay, and then bring them home.
However, with One Kiosk, she can shop from her neighbourhood store and be assured of delivery within 59 minutes."
Adewumi says this provides timely delivery and convenience for buyers and access to the market for the local stores.
"This is what online shopping should do," he adds.
In places like Ikeja, Lagos' capital city, the eCommerce startup delivers products from popular stores like SPAR and Shoprite. However, partnering with the likes of Bolt and Gokada for delivery, its main focus is on the informal brick and mortar stores in these vicinities.
Positioning One Kiosk Africa for growth
Food and grocery items top the list of One Kiosk Africa's hyperlocal delivery.
For the latter, cases exist where the items a customer wants are not accessible in grocery stores within that locality.  To meet the needs of such customers, Adewumi says a 'market list' feature was designed.
"We have a market list via our WebApp where users can detail specific items. Items here range from foodstuff such as tomatoes, meat, pepper and groceries like milk, sugar, Milo, and cereals, among others. We deliver all items on the same day for all orders confirmed before 2 p.m.," he says.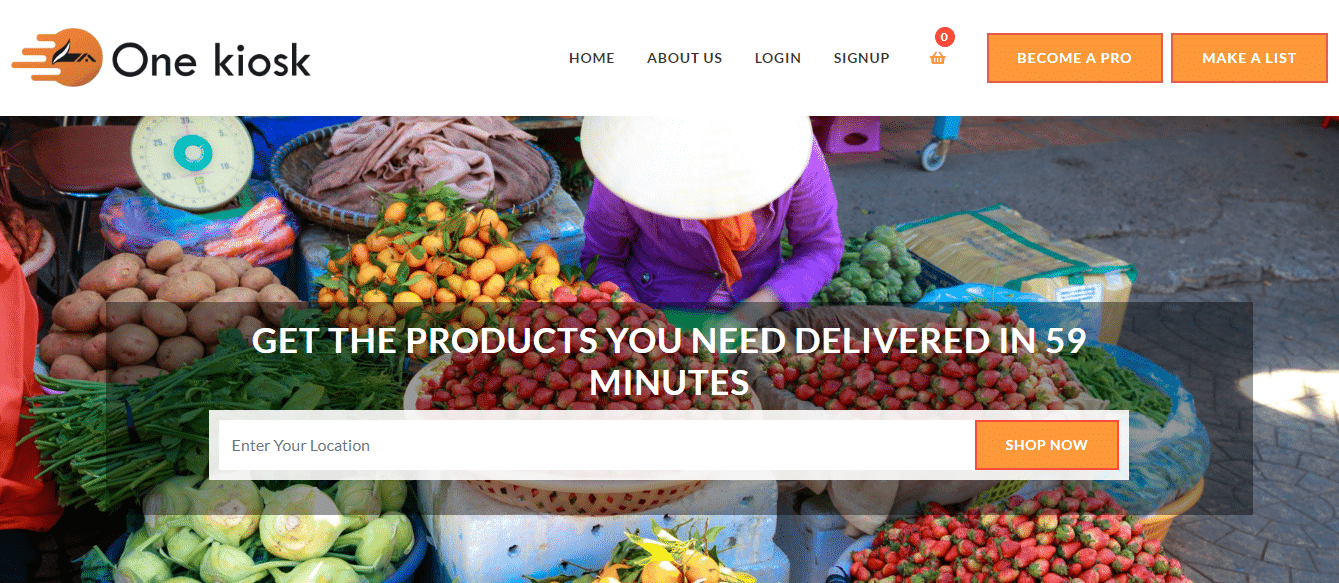 Adewumi affirms that based on a survey the startup recently carried out, the market list service has saved about 25% of users' monthly spend when they go to the market themselves.
He goes on to say that over 4,000 paying users in Lagos make use of the hyperlocal shopping and market list services. "The merchants listed on the platform exceed 14,000," he adds.
One Kiosk Africa runs a commission model with these merchants. For hyperlocal shopping, it earns 10% on any product ordered while collecting an average transaction fee of ₦2,750.00 ($7) for market list items.
Knowing that the commission might not suffice, the startup has plans to introduce a subscription model for merchants who wish to appear top in every region where they have a store.
With its current business model, it has been able to rake in over $200,000 in transactional value since July last year. Additionally, Adewumi says when the startup ended its pilot phase in December, it declared a $3,000 profit before tax.
"We operate a zero inventory eCommerce model, we do not do pay on delivery. So we have removed the increased issues around pay on delivery returns," he says proudly of how his startup makes a profit in a loss-making market.
Scaling beyond Lagos and Nigeria
Like most startups, One Kiosk Africa started out self-funded. Not long after its pilot phase, it secured an angel investment from Niche Capital and Aptive Capital, a US-based VC firm where Adewumi is a partner.
According to him, there are plans to secure a funding round which would help scale across Lagos.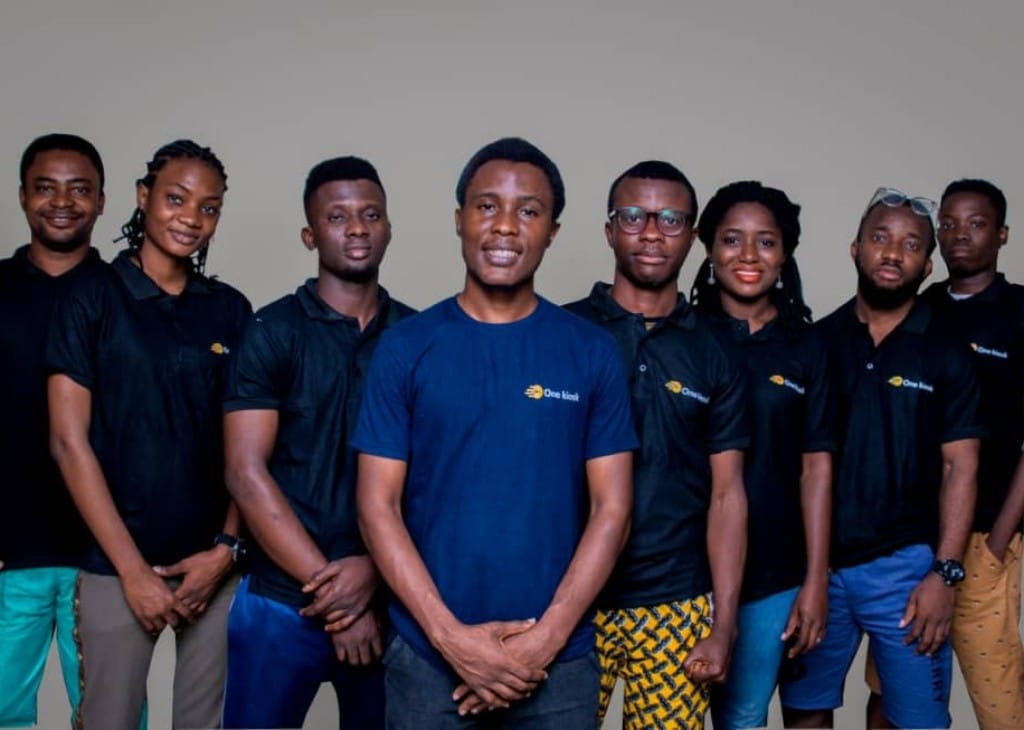 As important as funding in a startup's journey is finding the right talent, one area the startup has found challenging.
"So for us, getting very skilled people, especially the tech hands, to join our team and stay focused at the early stage was a bit of a challenge. Over time, we have gradually attracted the right talent despite not paying so much at the moment," says the CEO.
Onboarding popular stores has also proven difficult. According to Adewumi, when pitching to these stores, they think of digitising their sales channels instead of working with the startup. However, he believes that as long as users keep increasing they will come around.
The eCommerce market in Nigeria remains nascent and players have begun to create a niche for themselves, preparing for a ready market. For One Kiosk Africa, Adewumi believes if his startup is able to engage the informal retail players to adopt online models, "then the mass market is ours."
While bringing them online, he intends to help them connect to financial partners that can use their sales data to grant them access to credit for expansion.
As that happens, the CEO says One Kiosk Africa will deepen its presence in Nigeria within the next 12 months. After that, the goal is to get into Ghana, Kenya, South Africa, and Egypt over the next five years.
---
Featured image: One Kiosk Africa team (Supplied)