In response to the global challenges in various financial markets, recent trends suggest that Africa's youth is leaning towards cryptocurrency as an alternative. Despite the obvious attraction, a number of questions persist on how cryptocurrency will shape the future of finance.
A study conducted by Arcane Crypto — a Norway-based crypto researcher — in collaboration with Luno, a leading crypto exchange provider, maintains that Africa is ideal for rapid crypto adoption due to current high inflation rates, volatile currencies, and a dearth of banking infrastructure, as well as a young digital-driven population.
According to CoinMarketCap's Q1 2020 report on cryptocurrency adoption, Africa had the second-highest adoption of cryptocurrencies worldwide. The continent had a percentage youth growth of 91.47%, owing much to Nigeria's 210.6% growth in young crypto users.
At 210.6%, Nigerian youth led the rest of the world in percentage growth of cryptocurrency adoption, far ahead of Australia (+158.07%), Spain (+120.71%), Canada (+112.45%), and Mexico (+97.33%) that make up the top five.
These numbers might seem impressive considering that the global crypto market was not spared from the pandemic in Q1 2020 when its market cap fell by 57% to $150 billion in March 2020.
However, as shown by Arcane's research, African countries lag behind others in infrastructure that will support the use of cryptocurrency. There is no meaningful mining activity, and it still has the lowest number of merchants that accept cryptos as a means of payments.
Africa also has relatively low numbers for non-P2P trading but has a higher focus on P2P trading. This means the main drive for most African users is buying cryptos when they are cheap and selling to others for a profit.
While cryptos are neither legal nor illegal, Arcane believes the hesitance of most African governments to take a stance is linked to the low adoption levels. It would then seem that several Africans are still not sure what to make of this currency.
"Cryptocurrencies are the talk of the Internet these days, but you don't see where to spend them when purchasing an item because they're not yet legal. Our best option is to buy them, sell, and make money," says Kevin* a crypto trader in Nigeria.
According to Kevin, without this option, several Nigerian youth will not see the value of cryptos or take it seriously as a possible currency for the future.
A closer look at cryptocurrency
Arcane reports that the rapid adoption of cryptocurrencies is being fueled by the volatility of traditional currencies, an unstable political and economic terrain, and a large population that is underserved by banking services.
However, the cryptocurrency market is also subject to volatility which constantly shoots the price up or crashes it within a short time. Between January and May, Bitcoin has gone as high $10,000 and as low as $3,900. A difference of $6,100.
While this might be linked to the pandemic, that has always been the case for most cryptocurrencies. From December 17, 2017, to that same date in 2018, Bitcoin fell in value from $19,870 to $3,391.
An analysis by Investopedia reveals that just like the regular stock market, market forces still affect the price of cryptocurrencies such as Bitcoin.
News reports speculating that Bitcoin is about to be regulated, experts speculating the directions the price will go in, or just plain bad news regarding the sector has greatly caused a lot of volatility.
When the values of normal currencies are about to drop, governments can intervene to limit the impact, but as an unregulated market, the fluctuations are uncontrollable and subject to the activities of big influencers of the market.
What then is responsible for this growing adoption?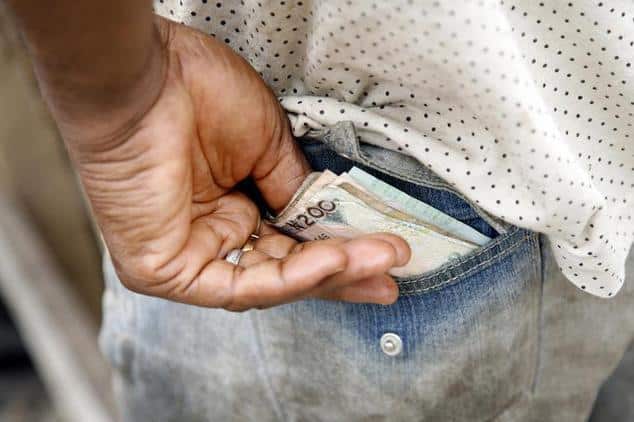 For Kevin, Bitcoins represent another means to make money, but no one is certain as to what the future holds for it.
"I started trading Bitcoins in 2015, and then you would hear things like 'Bitcoin was just $2 in 2011, if you had bought it then, you will have $504 now.' Today, at roughly $9,000, the same message is still being preached," he recounts.
Rather than let their money sit in the bank where it will accumulate charges, Kevin insists most youth would prefer to brave the uncertain waters of Bitcoin like they do in the forex market or with US stocks.
Why crypto might turn out to be something different than you think
No one holds a patent for cryptocurrencies, so anyone can create them. While the market is uncertain for unregulated digital currencies like Bitcoin or Ethereum, recent trends are showing that world governments and the corporate world are not entirely averse to cryptocurrencies.
In a rumour that was later denied, with the country stating it remains open to experiments, Tunisia was said to have issued a central bank digital currency (CBDC), Senegal has piloted an eCFA, while Ghana and Rwanda are exploring the development of their own CBDCs.
Companies like Facebook, IBM, and JPMorgan Chase are developing their own internal cryptocurrencies.
While Arcane believes that this might influence the adoption of cryptos, the creation of digital currencies by governments or corporations might change how it is used and monitored.
Cryptos developed by juggernauts like JPMorgan Chase will only be used internally within the company and will be tightly controlled and closely monitored.
Kevin believes that once governments start creating their own cryptos, they will be eerily similar to fiat money since they will be regulated and protected against the fluctuations normally seen in the unregulated and decentralised crypto market.
* — not real name.