The rise of smartphones and several Internet-enabled devices have made Internet data bundles an important part of daily life. As some conversations online would suggest, data usage for most Nigerians increased during the lockdown.
How much data have you used up since the #lockdown started? pic.twitter.com/Se6ZR37Fo6

— Techpoint Africa (@Techpointdotng) April 8, 2020
In recent years, several service providers have repeatedly lowered the cost of data bundles in their ever-raging data wars. However, there have been a number of complaints since these bundles no longer last as long as they once did.
In August 2019, Nigeria's Minister of Communications and Digital Economy, Dr Isa Pantami, charged the Nigerian Communications Commission (NCC) to investigate what consumers deemed illegal data deductions.
Nine months later, the regulatory body has given no sanction regarding issues of data depletion, and according to its recent report, there's been a recent surge in complaints of rapid data depletion during the lockdown.
Using insights from the NCC and a telecom expert, we look at some pressing questions regarding data usage.
How does my network provider calculate the data I use?
The rate of data depletion is heavily dependent on the kind of Internet activity we engage in. Regardless of your service provider, some Internet activities will definitely consume more data than others.
Ifeanyi Akosionu, Business Director, Technology, Media and Telecoms (TMT), Verraki Africa, reveals that all interactions on the Internet have varying sizes of data they consume. From emails of about 4KB to high definition movie files of 4GB and above.
"All exchanges, transfers, and receiving of files are calculated and deducted from the available data balance in your data subscription. This is done in real-time and therefore makes it easy to develop a habit of monitoring one's consumption patterns," he says.
Based on information from network operators, the NCC gives the following data usage estimates on what an hour's usage will cost during any of these activities.
1 hour of social media - 200mb
1 hour of browsing - 60mb
1 hour of instant messaging with video calls - 140mb
1 hour of streaming music - 60mb
1 hour of streaming videos - 350mb (non-HD) and 1GB (HD)
1 email sent or received with attachments - 500kb (This will depend on the size of the attachment)
1 minute of connected gameplay - 60mb
Does switching off my network help to save my data?
No, if the right precautions are not taken.
According to Akosionu, it is highly unlikely for a mobile phone to consume data while it is offline, but the case could be different when it is inactive.
"If the phone is inactive (your data is on, but not in use), the device might be constantly monitoring the Internet for updates and notifications such as location information, application upgrades, email and social media notifications, that will definitely consume your data subscription," he says.
Even if you disable your Internet for a long time, these updates and notifications will kick-in immediately when you turn on your data. This will load the backlog of updates and notifications you missed while you were offline and still consume a huge chunk of your data bundle.
As the best course of action, Akosionu advises that automatic updates and notifications are disabled and that mobile data is turned off when the device is not in use.
Streaming or downloading, which consumes more data?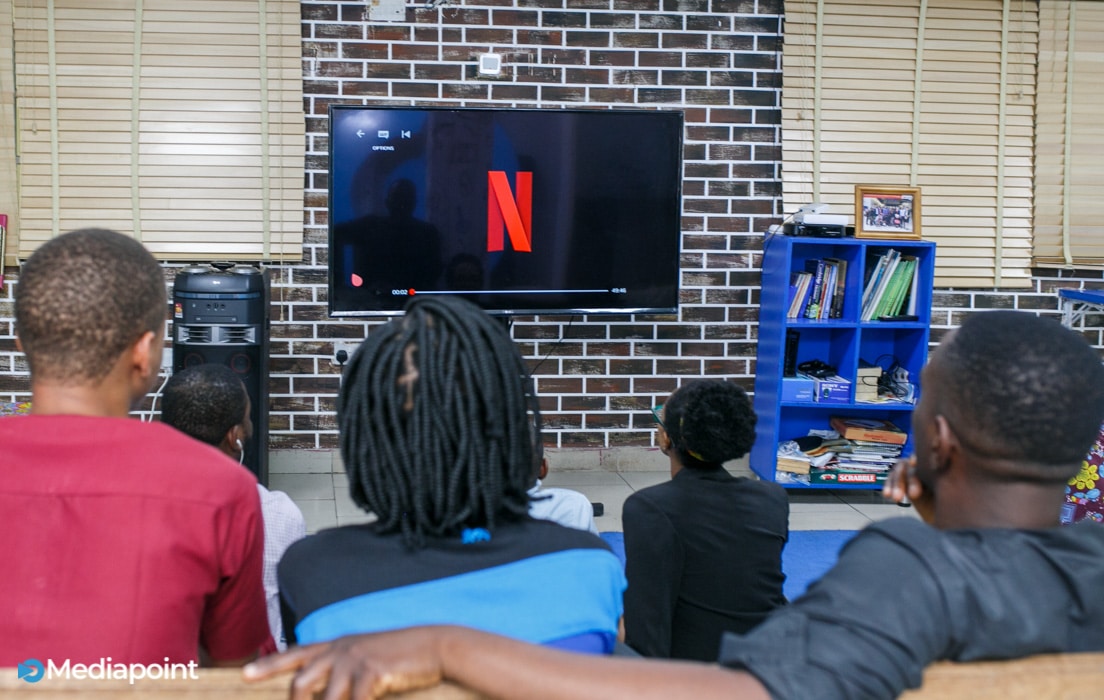 Neither of them, it all depends on your preference.
With the popularity of streaming platforms like Deezer, Apple Music, YouTube, Netflix, and Amazon Prime comes the question, will I save my data when I download or should I stream directly? The NCC advises you to download.
However, Akosionu reveals that for the same file, there should be no difference in data consumption. However, one could perceive lower data usage while streaming since streaming service providers typically offer compressed formats of a particular image, audio, or video file.
By default, platforms like Deezer (music) or YouTube (videos) automatically adjust your streaming quality based on the strength of your network, but they can be manually adjusted to low, normal, or high quality, depending on your preference.
As Akosionu points out, if you watch ten minutes of a one-hour video on YouTube, you will only be charged for those ten minutes. However, with downloads, you have to wait for the video to download completely before you watch it.
On the other hand, if you want to stream a video again, you have to bear the data costs, but a downloaded video can be rewatched several times, without having to use the Internet.
Kindly note that Youtube renews its downloaded videos every 48 hours, while Netflix typically expires within 48 hours to 7 days.
In general, the same amount of data is consumed when streaming or downloading a particular file.
Uploading or downloading, which consumes more data?
In principle, network operators charge the same for upload and downloads, but since the network system is designed to favour downloads, there's no telling if deductions could also be made to favour downloads.
Generally, more users download content online than they upload, so most network providers design the system to facilitate faster downloads. This then makes uploading content i.e an email attachment or WhatsApp status, relatively slower than downloading them.
Does the browser I use affect my data?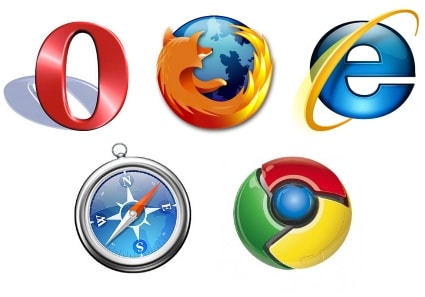 Yes, it does.
Websites with lots of pictures, videos, or graphics will consume more data than those without. Web browsers help us surf the Internet and as Akosionu points out, they greatly affect your browsing experience.
Some popular browsers like Chrome, Firefox, Safari, UC Browser, and Opera Mini come with in-built data savers. By default, browsers like UC Browser and, to a large extent, Opera Mini, greatly tone down the flashiness of your webpage and might save you a lot of data.
Does 4G consume more data than 3G or 2G?
No, it doesn't.
However, if you live in any of Nigeria's major cities, and your phone is 4G-enabled, and you may have noticed your data finishing a lot faster. In reality, the amount of data used did not change, but the speed with which it was used changed.
As Akosionu explains, the G in 2G, 3G, and 4G show significant improvements in Internet speeds and responsiveness. It, therefore, implies that it will take a shorter time to transfer files of the same size using a 4G network compared to 3G and 2G.
So if it takes two hours to download a 2GB movie on a 3G network, it might take just twenty minutes on a 4G network. So your 4G network will not use more than 2GB, but it will use it in twenty minutes instead of two hours on a 3G network.
To preserve that idea of conserved data, you could decide to switch your phone's network permanently to 3G or 2G.
[auto-iframe link=https://techpoint.africa/2016/10/10/4g-lte-in-nigeria/embed tag = second]
Are unlimited plans really unlimited?
No, most unlimited plans are not really unlimited.
James*, a bemused Internet user, reveals that the first time he subscribed to an unlimited plan was with his Blackberry Bold 5 in 2012. Then, he could browse the Internet to his heart's content, and his data plan wouldn't get exhausted.
"When I subscribed to an unlimited plan on my Android phone, it stopped browsing after two weeks. Since then, I've shied away from unlimited plans," he laments.
Several service providers offer unlimited plans and heavy Internet users hope it won't get exhausted before the expected date. But there are usually terms and conditions attached.
Akosionu reveals that it is worth checking the details behind every unlimited plan as, in most instances, there would be two caps (limits) on its usage.
The first is the speed cap, where your Internet speed is greatly reduced (the industry term is throttled) after you've consumed a certain amount of data, while the second is the disconnection cap where your phone stops browsing.
Why does my data deplete fast when I turn on my hotspot?
This is caused by automatic updates on your PC or your friends smartphone.
When you turn on your hotspot for your friend's smartphone or connect to your PC, you might find your data dropping rapidly.
For the former, most background data, including software upgrades, automatic app updates, and others are set to only work with Wi-Fi.
Also, most PCs, especially those running on Windows 10, are usually set to automatically download Windows updates. You can stop this by setting your Wi-Fi hotspot as a metered connection.
You can set this by going to settings -- Network and Internet -- Wi-Fi -- click on your hotspot name, scroll down and tick "Set as metered connection".
What popular apps consume data even without your knowledge?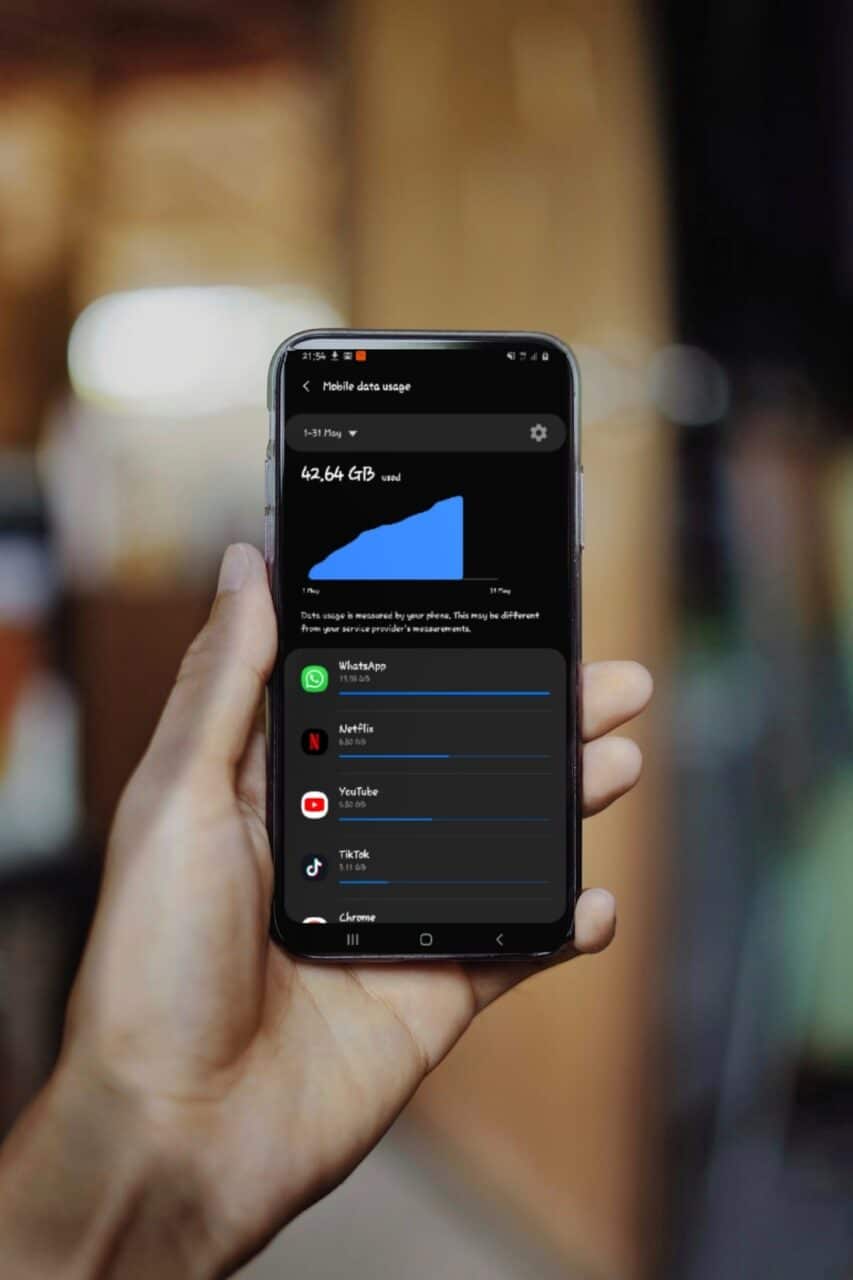 Several popular apps in your phone are major culprits of background data usage. As long as your Internet connection is on, these apps will keep working. As explained earlier, when you switch off your data, they'll only be on pause until the next time you turn it on.
These apps include but are not limited to:
WhatsApp: Automatically downloads audio, pictures, and videos from all your contacts and group conversations even when you don't open them. You can stop this by going to settings -- data and storage usage -- then set media auto-download to "no media" when on mobile data.
Instagram, Snapchat, and TikTok: These have lots of pictures and they automatically play videos as you scroll through your feeds. You can also disable the autoplay feature here and limit background data usage.
Facebook and Twitter: Again, autoplay of video content is also the culprit here.
YouTube and Netflix: You can reduce the streaming quality on these platforms to save data, especially when your network is fast.
Why does bonus data not last long?
It depends on your network operator.
Like bonus airtime, bonus data seems to get exhausted easily, compared to your normal data subscriptions. Recall that with bonus airtime, the per-second billings are usually significantly higher than normal airtime.
You should also make sure to check the terms and conditions behind each bonus data, which might include higher billings. Sometimes, your bonus data might expire before the main data, at other times, you might need to exhaust the main data before you can use the bonus, or it could be tied to the 4G network only.
In these instances, you could find your service provider deducting from your normal data before your bonus, or you can't browse when you switch to the 3G or 2G network.
How to conserve data?
As you may have observed, you consume more data when you watch videos, play games, or leave apps running in the background.
For these apps, you can disable background data by going to Settings > Apps and notifications > Select App > Select Disable Background Data.
If you like to watch videos or listen to songs repeatedly, downloading might be better for you. If not, you could reduce your streaming quality and watch/listen to your heart's content.
Always use a data saver with your browser or preferably, browsers like Opera Mini that render less flashy web pages which could serve you better when trying to conserve data.
Also, when turning on your Wi-Fi hotspot for a friend's smartphone, make sure all automatic updates over Wwi-Fi are turned off. For your PC, your Wi-Fi should be set as a metered connection.
[auto-iframe link=https://techpoint.africa/2015/07/25/7-tips-for-saving-battery-life-and-data-on-your-smartphone/embed tag = third]
So what can I do about it?
If you still notice unusual data activity with your network providers, you should call them on their toll-free customer service shortcodes: ​9mobile – 200; Airtel – 111; Globacom – 121; and MTN – 180​.
If you're not satisfied with your service provider, you can contact the NCC through their various channels.
Call toll-free – 622
Email - [email protected]
Twitter - @consumersNCC
Instagram - @ngrcomcommission
Facebook – www.facebook.com/nigerian.communications.commission
Be sure to include your trouble ticket - NCC will then take the matter up with the network service provider to ensure a speedy resolution.