What kind of pizza are you? Which Marvel character are you? How many children are you destined to have? What does your location say about you? If you are an active Facebook user, these kinds of quizzes might have caught your attention.
There's no denying how compelling these games are. And sincerely, they seldom give you precise enough answers that keep you wanting more. At times you might not be interested, but multiple invites from friends might end up roping you in.
Why you should be careful
The presence of several addictive interactive tools such as games and quizzes on Facebook can be traced to the fact that its APIs are accessible to external developers of third-party apps.
A major concern with taking online quizzes is unwittingly giving out sensitive information to unknown individuals not affiliated with Facebook.
These quizzes or personality test games usually request access to not just your profile, but everyone on your friends list who has played the game. Here is how it works even for some popular ones like WOW and OMG.
At the point of playing, you are notified of what the game will have access to, which when carefully observed, is far more than necessary for a simple online game/quiz.
The implication of this is that, when playing these games, you might be giving away more information than you initially intended.
Your public information, as well as those of your friends – photos, posts, and online activities – which can be used to deduce interests, preferences, affiliations, and views, can be accessed by people you don't know.
As if that is not enough, these games also have disclosure statements in their privacy policies that allow data sharing with third parties for some purposes. Take it as a third party sharing your data with another third party with your consent. That, obviously, is not safe.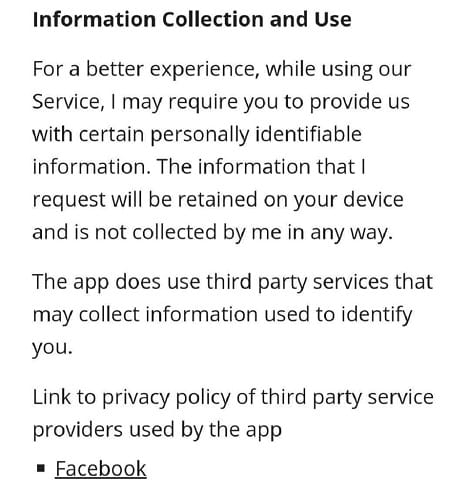 Even when vetted and their objectives for data collection fall within accepted terms and conditions, identifying those with ulterior motives remains a difficult task.
Facebook is NOT behind these games
Facebook clearly disengages itself from these tools, according to a disclaimer about third-party apps in its updated privacy policy.
"When you use third-party apps, websites or other services that use, or are integrated with, our Services, they may receive information about what you post or share. In addition, when you download or use such third-party services, they can access your Public Profile, which includes your username or user ID, your age range and country/language, your list of friends, as well as any information that you share with them. Information collected by these apps, websites or integrated services is subject to their own terms and policies."
What's more? It also reflects that apps and games are managed by developers outside of Facebook. The fact remains, anyone can create Facebook games.
'Anyone' includes developers that belong to the Facebook developers community or the Facebook gaming creator community and other individuals who find ways of integrating their services into Facebook features.
So, what is at stake?
It wouldn't be out of place to question the integrity of these developers when you consider the possibility that their activities on the platform are not monitored.
This is scary, especially when you or your friends are under the illusion that Facebook is behind these games/quizzes, and thus accord them the trust they give the social media platform.
In an event where a game developer uses social engineering techniques to glean valuable identity details from unsuspecting users, Facebook cannot be held liable. By now, it is expected that you should know better.
A little back story here...
Sometime in 2018, a major scandal hit the Facebook, ultimately raising questions about how the tech giant handles users' data. The scandal exposed the possible association with a British political consulting firm that was said to have influenced the 2016 US election.
---
Suggested Read: Data privacy is a myth: Facebook is the scapegoat
---
The Facebook-Cambridge Analytica data scandal was the beginning of a period when people's concerns about how their data was handled grew. This may have affected Facebook's image as it recorded a dip in share price that year.
In this report, the case is blamed on a probable third-party breach that was not properly contained. Though Facebook has portrayed itself as a company that guards its users' information, there is still no assurance that there won't be a recurrence.
Now, if the data breach of 50 million users has taught us any lesson, it should be how vigilant we should be about online privacy issues.
---
Suggested Read: It seems Cambridge Analytica also had a role in Nigeria's 2015 Election
---
The onus then is on you as a user to guard your data and stay safe, since nothing is truly certain. The question then remains, if you're not sure, why click on that link?