Renmoney MFB Limited recently carried out a massive layoff of employees. Given the timing, the reason could almost pass off as one of the economical effects of an outbreak. However, the company puts its reason as a need to adopt new technologies to carry out lending and other services.
According to the official report, the financial institution will no longer operate a direct sales channel, hence customers may likely not need staff to apply for loans, open a savings or fixed deposit account. These processes are supposed to be replaced by using the digital lending platform the company claims to have built. Sadly, this move reportedly affected 391 sales officials.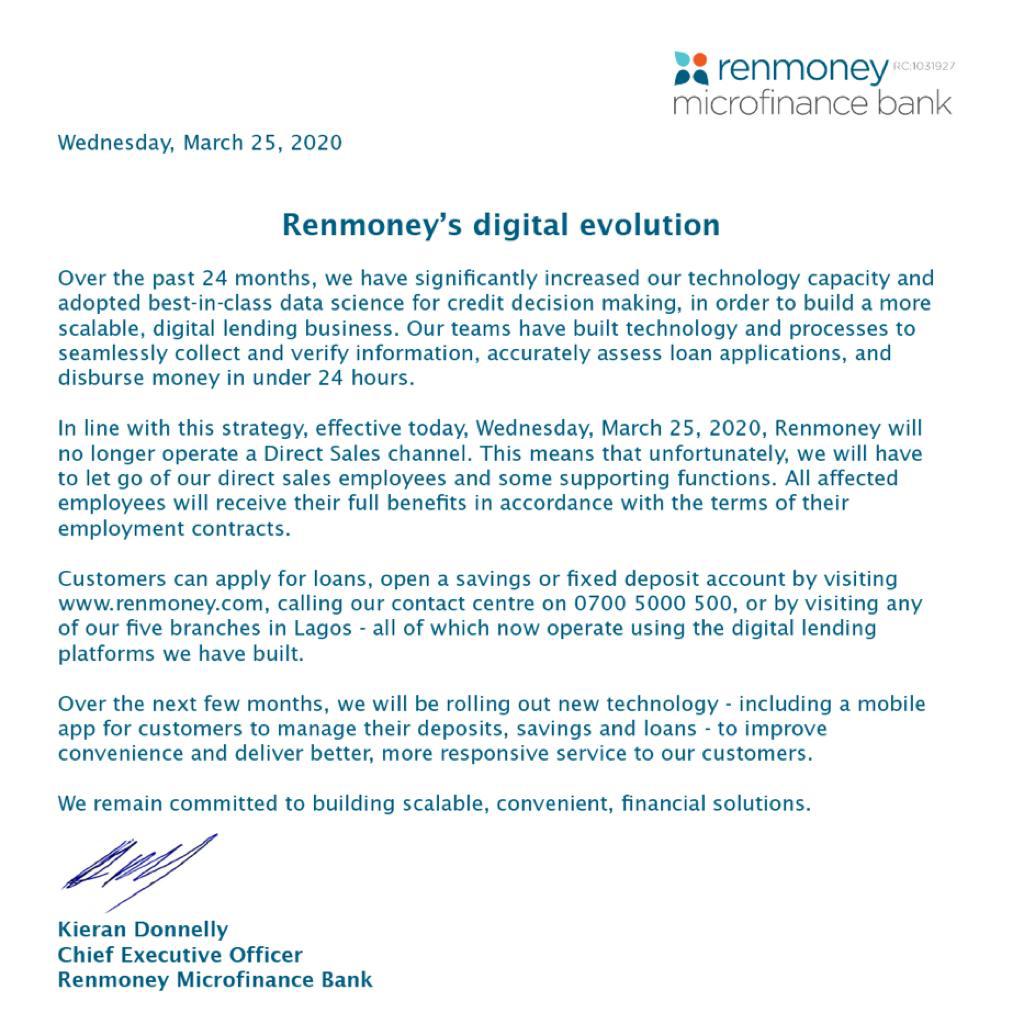 A source close to the matter is of the opinion that the sack may not be entirely hinged on the said 'new technology'. He adds that he suspects that "shareholders' interests" may be the culprit. Similarly, an affected staff, pleading anonymity, agrees that the layoffs resulted from some internal issues that have been on for some time. However, he says they were compensated accordingly.
One of the major reasons for downsizing is usually an economic/financial crisis, and despite what was officially reported, there might also be some economic undertones.
Needless to say, sales/credit officers play an important role in microfinance establishments usually to increase outreach while establishing and maintaining the relationship between the borrowers and the company.
Regardless, it is hoped that this plan to replace these services with new technologies, which include a mobile app, and their anticipation that it will improve responsiveness to customers pays off.