On February 11, three days before Valentine's Day, Becky* was curled up in bed, one hand lazily flung over a red stuffed bear,  while the other held her smartphone close to her face.
After unsuccessful attempts to hide the pains within, she finally gave in with a huge sigh that released a sudden cascade of tears.
Since the month started, social media had been awash with couples and lovers flaunting photos in anticipation of Val's day and Becky's social media timeline wasn't spared. This brought back memories of her recent heartbreak and was a reminder of her current lonely state.
Becky's nightmare was back and though aware that this could make her fall back into another bout of depression,  she didn't stop scrolling from one picture to the next. What she probably forgot was that a message or call to her therapist or friend --  both only a few taps away -- could have helped her get better.
For a day of the year meant to remind people of love, there seems to be a lot of pressure on people to show and feel loved, the bulk of which comes from social media.
In reality, other Beckys, who are also experiencing different shades of this stress, exist.
Remember the case of a BABCOCK university student who allegedly attempted suicide last year during the February 14 celebrations? Even though her reason wasn't confirmed, speculations pointed to heartbreak or depression.
Sadly, this is just one of the many cases of suicide among young Africans, although there isn't much data to confirm it.
A probable trigger
Exposure to smartphones and the Internet has now become almost inevitable. To a large extent, it is almost impossible to exclude it from what happens in an individual's daily life. What this translates to is the likelihood of developing an overdependence on the virtual space.
At the 2018 edition of an annual event celebrated on October 10 to promote awareness for mental health, World Mental Health Day, themed "Young people and mental health in a changing world," it was reported that increased use of online technologies among teenagers has led to more pressure which has increased their vulnerability to mental distress and illness.
It appears everyone is trying to meet the demands social media places on them,  especially those who are not necessarily friends, families or acquaintances.
Unfortunately,  those yet to understand how to get the positive and avoid the negative impacts of the Internet soon get overwhelmed.
Apart from Internet addiction, there is potential damage to mental health if handled improperly. In fact, a study revealed that there is a relationship between smartphone dependency and anxiety.
---
Suggested read: Should the law step in to save users from addictive technologies?
---
Anxiety disorder is a common mental disorder and it affects nearly 30 per cent of adults at some point in their lives. What's more? It contributes a lot to the frightening statistics of depression recorded lately.
The World Health Organisation, (WHO), cites depression as a major cause of illness and disability. Similarly, another report says depression is the third most common disease in adolescents, with suicide being the second leading cause of death.
Mojisola Oluyide, a clinical psychologist, posits that there are reasons there will always be cases like this.
"The problem with Internet social interaction is that it could lead to social isolation. The Internet takes one away from a real kind of interaction."
And isolation is a high-risk factor for social anxiety disorder.
"For a person who as a result of social media falls into depression or social anxiety disorder, they may be feeling a sense of worthlessness because most times they have no life outside social media. Should their phone go off or subscription get exhausted, they don't feel any sense of worth until they find themselves connected with the phone. They may also lose interest in other pleasurable activities connecting them to the real world," she clarifies.
---
Suggested read: The inevitable health risks of disruptive tech innovation
---
Real social interaction is important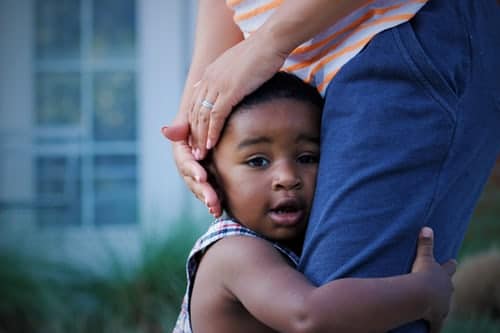 Apparently, an issue like social interaction and its attendant effects cannot be ignored because humans are dependent in nature.
Oluyide posits that the benefits of social interactions largely outweigh the detriments.
"Social interaction brings a sense of belonging, acceptance, and support. Research suggests that good social interaction increases life span."
She adds that social groups have proven especially supportive of people with special needs.
"The influence social interaction has on [an] individual's mental health is that it provides a support system, a sense of belonging, and acceptance. For instance, there are some support groups created for people with some specific mental illnesses like Alcoholics Anonymous for people struggling with alcohol addiction, People Living With HIV/AIDS (PLWHA), substance abuse groups, and many others."
However, she doesn't hide her reservations when this concerns the virtual space.
"The benefits of social interaction can also be achieved through social media but they are only temporary and unreliable. If succour is found on [the] Internet or [in] social interaction, what happens to the real environment if it is filled with toxic people? Hence, the need for real interaction and relationship."
But then, we cannot entirely rule out the possibility of also achieving this via social media. Case in point is a closed female-only group on Facebook, Female in Nigeria (FIN), which claims to have saved several women from life-threatening domestic abuse cases.
Despite this, Oluyide does not only agree with the school of thought that the Internet may never be sufficient to take the place of physical interaction, but she also goes ahead to advocate for a balance.
Guard your mental health, keep the balance!
Having strong social ties plays a pivotal role in the maintenance of psychological well-being; in the same way, it has a palliating effect when it comes to surviving mental disorders. This, Oluyide reasons, may not be possible virtually.
While quoting a research submission, she says, "Interaction with the internet leads to destroying social ties as it changes human nature by encouraging communication without real, tangible contact. The social problems that result from using the internet affect the family, the individual, and society as a whole."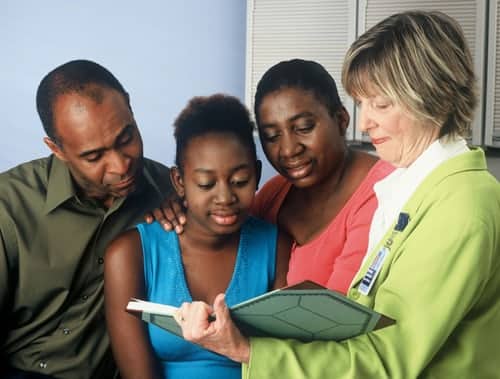 The role of relating to people beyond the virtual space may have been grossly underrated, but it doesn't belittle the impact it has.
While this doesn't in any way underrate how much transiting into a global world system has helped, it is necessary to balance it with real-world engagements.
In her final charge, Oluyide suggests how to attain this.
"When necessary, limit the usage of social media, remember the values of real-life interaction, find new hobbies, take extended and conscious breaks from social media, and dedicate time for face-to-face contact."
---
Suggested read: I dumped my smartphone for 2 weeks, here's why you should give it a shot
---
* Becky's story is a fictional twist of a true event