Although the African tech ecosystem is obviously blooming, some parts of the continent have witnessed more considerable growth than others. In fact, startups within this space have experienced healthy competition and robust investments.
Undisputedly, the application of various technological innovations has improved efficiency and increased output in different sectors such as communication, agriculture, commerce, transportation, finance, medicine, and education, among others. And as it is, some sectors have recorded diverse innovations compared to others.
For instance, fintech platforms offer products ranging from payment, lending, insurance, savings and investment, to wealth management, mobile banking, and digital currencies. Meanwhile, in agritech, players have leveraged on technological advancements to improve production, distribution, value-adding, preservation, investment, and profitability in agriculture.
And an interesting part of this has been the use of tech to disperse relevant information that has increased the success of agricultural processes. Even now, crowdfarming is a thing in the tech space; it allows a group of people to come together to fund agricultural ventures.
While it seems finance and agricultural sectors are having it great, there are concerns surrounding how much impact edtech is having on Nigerian tertiary institutions.
The Nigerian education space and technological initiatives
Until recently when CcHub invested and built a technology hub in a tertiary institution, most solutions have basically addressed elementary learning processes especially in preparation for generalised tests, but with little attention paid to higher education.
---
Suggested Read: CcHUB has launched an Edtech hub in TASUED to contribute to research in education, plans to support MSc and PhD students
---
There are also the software programming platforms springing up and taking after Andela which has grown to become arguably the largest digital training platform for developers in Africa.
Explaining this, Eyitayo Ogunmola, CEO of Utiva, a digital skill development startup, describes the two major players in the education space -- edtech and TechEd -- and their roles.
According to him, edtechs adopt technology to build products mostly to provide value for learning, and in some cases, develop solutions for accessing study loans.
Conversely, TechEds develop learning programs to help people acquire digital skills.  Although they can perform in the advanced learning system, they still focus on the preliminary. This is because it is believed that when a child's digital interest is piqued at an early age, there would be an improved interest when they grow up.
Ogunmola opines that there are reasons why edtechs are more than the TechEds.
"The challenge is that the foundation of education is predominantly faulty in the African ecosystem, and there is no way it will not affect tertiary education. Thus, edtech interventions are trying to fix this predominant problem because that's where the value is highly needed," he explains.
He, however, points to the fact that though most solutions are focused on preliminary learning, it does not translate to total neglect of tertiary education.
Addressing the challenges
The adoption of Massive Open Online Courses (MOOCs) is more established in some continents than others. Asia, for example, has several open universities, probably the most in the world. Likewise Europe, even though with only a few open universities, has a variety of institutions adopting the tool.
It seems understandable why it may have taken longer to fully register in a developing economy like Nigeria. And one reason is the potential threat it seems to pose to traditional practices in higher education.
For Ogunmola, the Nigerian tertiary education system appears bureaucratic in terms of structure and process.
Some environmental factors may have also contributed to this condition.
Emeka Okoye, a tech industry expert, points out how strict the innovative space can be with respect to government regulations, thereby creating an environment with portends higher risks that an entrepreneur may not be willing to take.
By addressing these restrictions in disguise, more entrepreneurs will be drawn to adding value to this level of learning.
What are the possibilities?
Despite the apparent drawbacks, it is still not out of place to expect more tech innovators to play significant roles in tertiary institutions. After all, the federal government-owned National Open University of Nigeria (NOUN) has survived on MOOCs and online educational resources (OERs) for almost eight years since restructuring in 2012.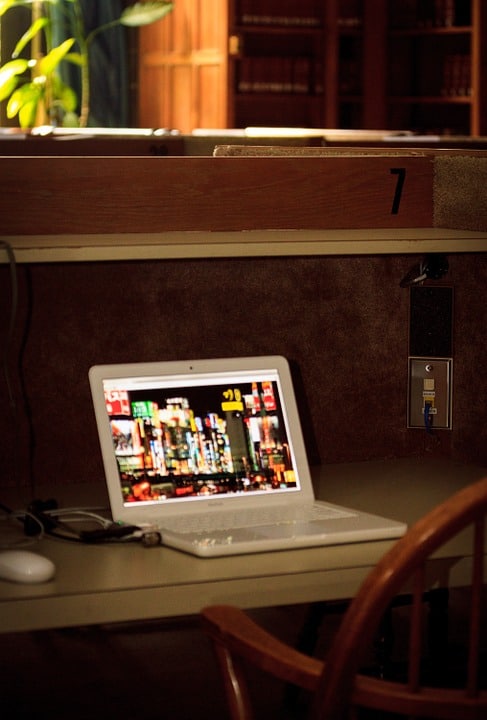 One of the few cases of a startup that has dared to perform in this space is edutech, an initiative aimed at decentralising the traditional mode of learning. In 2014, it partnered with the part-time learning arm of the Obafemi Awolowo University (OAU) to replace the erstwhile weekend study arrangement with online remote learning.
Earlier this year, it graduated its first set of students in accounting, economics, and nursing. Apparently, the platform is making plans to also partner with other potential adopters (tertiary institutions).
Although solutions like Edutech may be scarce within the nation's educational system, it is not impossible to replicate.
Even if we're unsure of how the future of edtech is playing out within the Nigerian higher education network since the major adopter is a federal institution, a good place to start driving this conversation is at the government level.
While the government may plan to reproduce this concept in other schools, it should also consider ways to support interested players. Eventually, it would not be difficult for startups looking to scale or pivot into solutions inclusive of universities and their counterparts to spring up.