Abel (not real name) is the operations manager of a medium-sized transport service. Every day, he finds it difficult filling up buses with passengers for their daily operations. He does not have any digital tool to plan operations with.
Abel also owns a Toyota Camry which he leases to drivers that ply the Lagos-Ibadan expressway route daily, while conveying passengers in both directions. To get passengers, they rely on the public parks run by well-known "unions". These drivers have to take turns every day and also pay multiple dues from fares in the process.
These are just a few relatable problems stakeholders in intra and inter-state transportation across the country face every day.
Folarin Olulana, having worked at industry-leading aviation companies like Airbus and Lufthansa Technik, decided to apply his expertise to digitising road transport operations for travel operators and online travel agencies in Nigeria.
Solving Abel's problem
Completing his Masters in Technology Management from Northern Institute of Technology, Hamburg, Germany, Olulana and his team founded a software development company, Herr Folmann. They were then approached by a prominent transport service operator to build a ticket-booking solution. After doing the necessary feasibility studies, they designed the solution but later realised that like other ticket-booking platforms, the solution they built wasn't scalable and cost-efficient.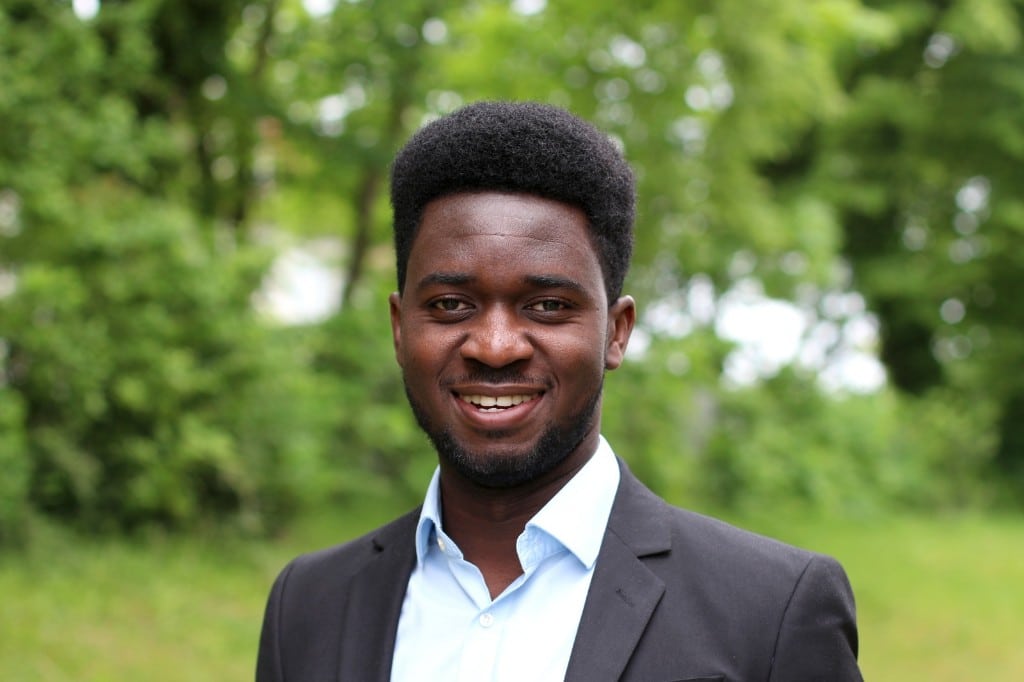 "We realised that the cost of this ticket-booking system would be prohibitive for many other companies and this would deter them from leveraging on the benefits of digitalisation. We validated our hypothesis of this pain point and set out to solve this by building a Global Distribution System like Amadeus, Sabre, etc. for ground transportation in Nigeria," Olulana told Techpoint during an interview.
Not many people know what a Global Distribution System (GDS) is. Simply put, it is a network that enables service providers in a particular travel industry carry out seamless transactions from booking seats to booking hotel rooms.
Most times, a GDS is used in the airline industry by online travel agencies to access real-time information and data about the availability of flights.
Remodelling for road transportation, the GDS Olulana and his team set out to build became Travel 4.0 (T40).
Unlike standard booking engines, T40 claims its GDS-based system offers online travel agencies extensive flexibility and opportunity to handle large transaction volumes with little overhead. T40 as a GDS solution proposes to reduce setup costs for a ticket-booking solution by up to 80% for online travel agencies and operators.
Olulana says people like Abel can now access better data to pre-plan operations, reduce inefficiencies, as well as, automate payment collection. With the application programming interface (API) access from T40, Abel can have a direct online booking portal for his company and scale down the number of staff needed as T40 helps acquire travellers.
In the case of the drivers that lease Abel's Toyota Camry, he can sign them up as partners to T40 -- which in turn will lead to a better predictability in their earnings because T40 makes it possible for passengers to pre-book car seats. Abel and his drivers will now be able to earn more as T40 charges less commissions than the unions.
Online travel agencies are not left out as they have access to T40's API and can use it as an indirect channel to make bookings within the country.
Working with competition
While creating a network for online travel agencies and transport operators to carry out operations efficiently, T40 can also act as an online travel agency but claims to be different because of its GDS solution.
"Unlike the online travel agencies we have in this space, our approach significantly reduces the problem of fragmentation in the industry. Our GDS approach builds a bridge between the major stakeholders and makes the interactions between them a lot simpler and more efficient via APIs," Olulana says.
Olulana sees their API as revolutionary because it provides hundreds of route information at once, which he believes is an upgrade to the existing systems where online travel agencies set up individual integrations with each operator.
The startup, which launched last year, currently has on-boarded five corporate clients and he says they are in negotiations with many more.
In a country where many people are still sceptical about the use of technology, T40 has been met with some pushback when pitching their solution to some transport operators.
"We have encountered resistance by the carriers in accepting the solution. I think some reasons for this include a lack of understanding of the benefits that leveraging technology offers, distrust for online businesses, and a preference for human interaction when conducting business."
Apart from making operations easy and efficient for travel operators and online travel agencies, on T40's website and mobile application, users are allowed to book road trips, access a range of operators, and compare their fees while making secure payments with Paystack.
The startup recently introduced a different application specially made to track vehicle progress.
So far, T40 has been self-funded and is currently a 6-man team but Olulana says he is looking to hire more hands to work in intern and managerial positions.
The startup is also betting big on the future of road transportation as he speaks of scaling in Nigeria where the majority of inter and intra-city bus tickets are purchased offline.
"We intend to continue building our product portfolio while we continue to sign on more partners to our network."