You would recall that four years ago, three female African developers -- Priscilla Hazel, Esther Olatunde, and Cassandra Sarfo -- co-founded Tress, a mobile app for black women to find hairstyle inspiration.
The California--based fashion startup served as a social community for black women not just in Africa, but also in America, Asia, and the Carribean. With over 4,000 followers on its Facebook page, 800 on Twitter, and more than 6000 followers on Instagram, Tress mobile application was an Internet sensation.
---
Sggested Read: 3 female 'hairtrepreneurs' are digitising the way black women do hair
---
Women easily discovered hairstyles, hair products, and accessories on the Tress app partly because over time, it had built a database for women who simply created profiles, posted pictures of hairstyles, shared the products they used, and where they did their hair.
Tress received two seed funds – a total well over $120,000 -- from US-based accelerator Y Combinator (YC) and Ghanaian entrepreneurial school (MEST) between 2014, when it was founded, and 2017.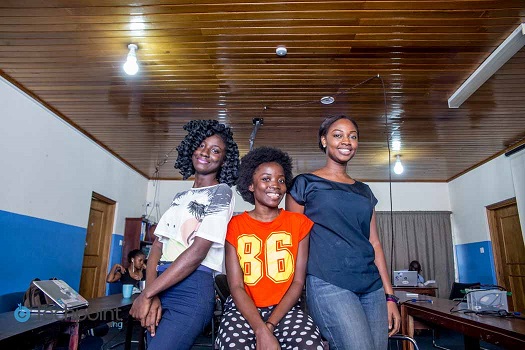 Priscilla and her team soon partnered with True Moringa, a Ghana-based natural oil producer, early in 2018; this partnership made it possible for Tress to give away True Moringa products as incentives to users.
However, since early 2018 the silence from the startup has been rather loud. What's left of the startup are trails of evidence that suggest it is no longer in operation.
Tress' online activities halted in May 2018, its website is currently down, and the mobile application is no longer available on the app stores. In fact, the co-founders appear to have moved on.
In April 2018, Cassandra started work with getINNOtized, an international outsourcing firm, as a software developer. Olatunde, on the other hand, is a full-stack software developer at Lexoo, a European lawtech firm. It's not clear if Hazel, Tress' CEO, followed the trend.
It's been five years since the launch of Tress and statistics have it that only 50% of startups survive through the first five years. Although most of them have a promising outlook at the start, their survival or failure results from reasons not far from sustainability.
Users on Tress created profiles at no cost, which is reminiscent of a certain Facebook and Instagram model that allowed users to open an account without being charged.
However, both Facebook and Instagram boast of users in hundreds of millions, so they are able to look in the direction of revenue from advertising. The same can't be said of Tress as their user count pales in comparison to these social platforms.
But given that Tress app had its niche, in the sense that users could do "everything hair" in that single place, perhaps it really stood a chance with monetisation. Or was it a case of co-founder disagreement?
Research by Michael Gorman and William Sahlman detailed on a Forbes article showed that 65% of startups fail as a result of co-founder conflicts. For a startup that had over $120,000 at its disposal, is it safe to attribute its failure to factors beyond external constraints like funds?
Efforts to get word on the current situation from Tress' co-founders were futile, and this is obviously because ailing startups shy away from letting the public in on their shortcomings.
Regardless, Tress was a startup loved by many women and hopes are high for the possibility of a comeback.