Unlike with us men, where say the new haircut on Adewale gets no more than a perfunctory "I-like-it" nod from me, women want to know every detail of a hairstyle they admire. I have been (un)lucky to be privy to these detailed prodding, and sometimes there is this vexation, not at the bickering, but at the "Where, Hows, and Whys" that the admirer assails the admired with.
Must you ask, must you know? Yes, women must ask, they must know. And the truth is that not all women can walk up to any stranger and discuss a hairstyle they like.
With a burden to fix this need like a bad hair day, three female entrepreneurs from the Meltwater Entrepreneurial School of Technology (MEST), Ghana came together to do something disruptive on a massive scale; Tress App was born on September 2015.
What is the Tress App?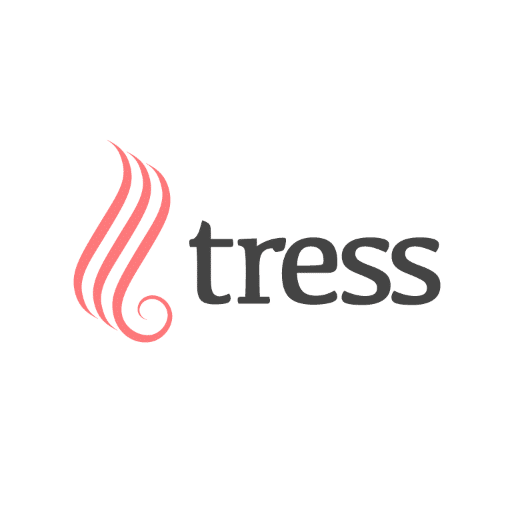 Tress is a social community mobile app for black women all over the world that provides them with information about hairstyles.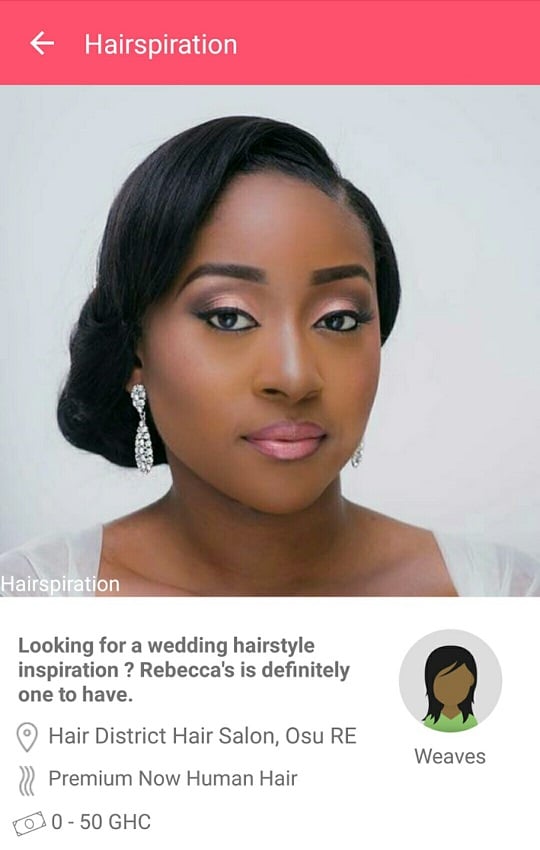 Like the name and location of the saloon where the hairstyle was made, the hair products and extensions that were used to achieve the look. And the general cost to have the hairdo on.
The team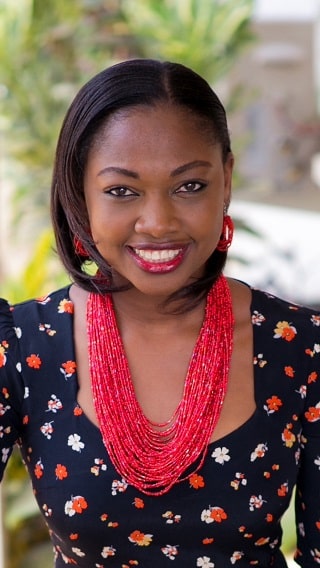 Priscilla Hazel is in charge of business, marketing, sales and PR at Tress. With a background in Political Science, she worked in project management for a while before taking on the Tress challenge since last September.
Esther Olatunde has a background in Computing and Systems Development. She is the Engineering Lead/Chief Technical Officer (CTO) of the Tress App, responsible for the backend and all the work that goes on technically behind the scenes.
Cassandra Sarfo has a degree in Information Technology from the University of Cape Coast, Ghana. As the chief product officer (CPO), Cassandra is in charge of user designs, user interface and experience and anything relating with the users' general relationship with the Tress App
Inception
After meeting two years ago while working on different projects, they decided to work together on solving a problem stemming from something they were all passionate about, hence the solution to a long term problem of searching for information about hairstyles was born.
Using their individual skills combined, they built a platform that lets users provide information on hairstyles for other users on the platform.
Spreading the word
"Word of mouth is still the best way to know a good product. People would hear about us when a member of the Tress community recommends the app, or they even read a  positive review"
When Tress was launched on the Play Store, it was made only accessible to Ghanaians. But since it was opened for download to the rest of the world, there have been downloads from the USA, Nigeria, the Caribbean and other parts of Africa like Kenya amongst others. Working with bloggers, fashionistas and other influencers in the beauty sector is one of the winning strategies the Tress team is using to spread the good news.
Funding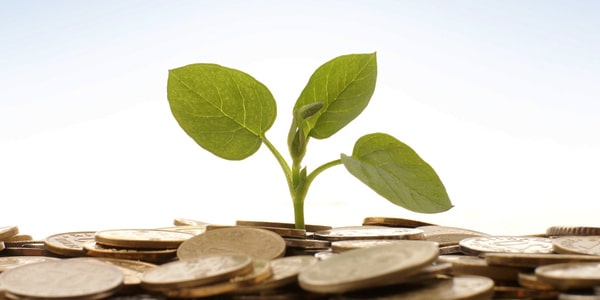 "We have not raised any money yet, we are more focused for now on developing a standard product and strengthening the community of users on Tress. We intend to raise money at some point this year to help in expansion. "
So with pooled resources and some monies from friends and family, the Tress App is being bootstrapped to global excellence as there are users from all over the world.
Challenges
I downloaded the Tress App and browsed it for a few days, there was no doubt a lot of beautiful pictures of hair, hair and more hair with very vital information that women could use in achieving the exact same look. But there were other pictures uploaded with details like the extensions used and price left out. This was scary as the main essence of the Tress App was to educate on hairstyles.
A user generated platform always introduces new behaviour that people are not used to. It is a new mode of doing things and is definitely going to take a while for users to adapt. To discourage users from posting unusable data, in future there might be a report button and other checking features
According to the team, this is one problem that keeps them up at night. And they are working on ways to stop users posting pictures that are not detailed enough for use by other members on the platform.
Future projections
The big vision for Tress is to become the global dedicated platform for black women's hairstyle. To grow the community to a point where hundreds of thousands and even millions of black women all over the world are using the app on a daily basis.
"We are also at a point in our business where we are interested in partnerships and collaborations  with influencers and anyone who believes in what we are doing."
With something in the region of 9,000 downloads in just 7 weeks after it was launched globally on the Google Play Store, the Tress App is apparently what women want.