MTN,  one of the biggest telecommunication companies in Africa, has launched its own instant messaging app — Ayoba.
The company first revealed plans to launch the app in March 2019 at its financial results presentation for the year ended in December 2018.
---
Suggested Read: MTN wants to launch the "WeChat of Africa", will it catch on?
---
The app was named after a campaign by MTN in South Africa to commemorate the 2010 FIFA World Cup. Ayoba is a South African slang, which means something "cool", "okay", or "all right".
Nine years later, MTN has launched an instant messaging app using the name Ayoba, an indication that African users are the target of the app.
With the Ayoba app now available for download on the Google Play Store and the official Ayoba website, here are five things you need to know about it.
You can use your existing address book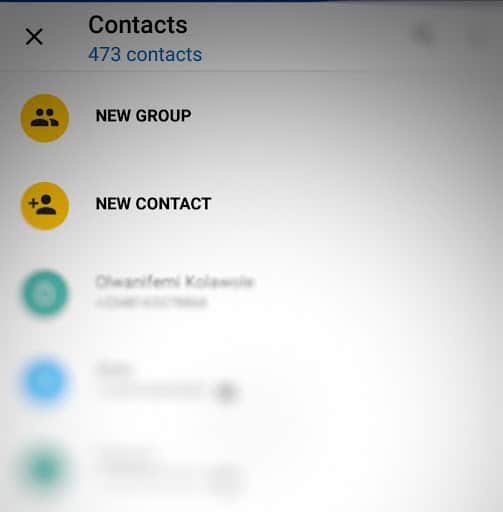 Just like WhatsApp, you need to register with your phone number to access your contacts. In addition, you don't need to create a new address book to connect with your contacts. All you need to do is sign up with your phone number to sync all your contacts easily.
You can make calls directly to your contacts
To make calls to your contacts, all you need to do is click on the contact and the app will redirect to your phone call application or Truecaller, depending on the phone call app you use.
It should however be noted that for every call you make you will be charged using your airtime minutes.
You need data to send messages to your contacts
Using the app, whether you're an MTN subscriber or not, you will need data to send and receive messages, audio files, video files, images, and documents to your contacts.
You can also send messages to other contacts who don't have the app; these messages will be delivered as texts, and if there are images or files attached, the messages will include links to view them in your browser.
To keep data safe and ensure privacy, MTN claims that the app has an end-to-end encryption.
You can chat in seven African languages
Considering the fact that the app was built for the African market, Ayoba enables English and the following seven African languages: Swahili, Pidgin (Cameroon), Francais, Côte d'Ivoire Jula, Ganda, Xhosa, and Zulu.
It has a news feed feature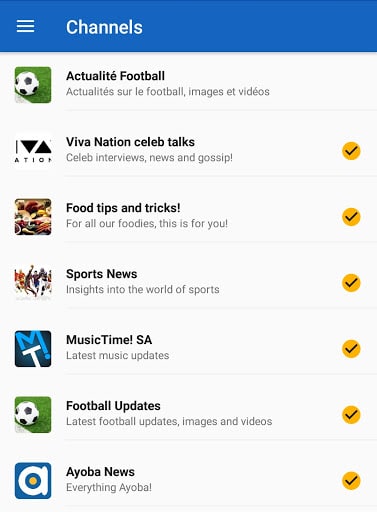 Ayoba allow users to join any channel for trending news updates, and like Facebook, the news channels cover topics ranging from food tips and tricks to music and sports updates etc.
For now, Ayoba is only available in Nigeria, Ivory Coast, Cameroon, and South Africa but according to the Ayoba website, there are plans to expand to other countries across Africa. In addition, users will be able to send and receive money, within Ayoba, to contacts in Africa through Mobile Money.
Despite these interesting features, it appears that Ayoba still has to contend with the likes of WhatsApp and Facebook Messenger that already have millions of users across Africa.