Health providers are often so overwhelmed with manual handling of paperwork and administrative duties, that they give less attention to their primary responsibility of improving the quality of public health.
Although these responsibilities are mutually inclusive, patients still deserve the best healthcare service they can get. But ensuring quality service while keeping up with the other tasks can be such a herculean task.
Precisely in 2016, Adegoke Olubusi, a technology expert set out to revamp clinical operations through ICT solutions alongside Tito Ovia, a health enthusiast and Dimeji Sofowora who is a lawyer.
The startup we'd come to know as Helium Health was born right about that moment.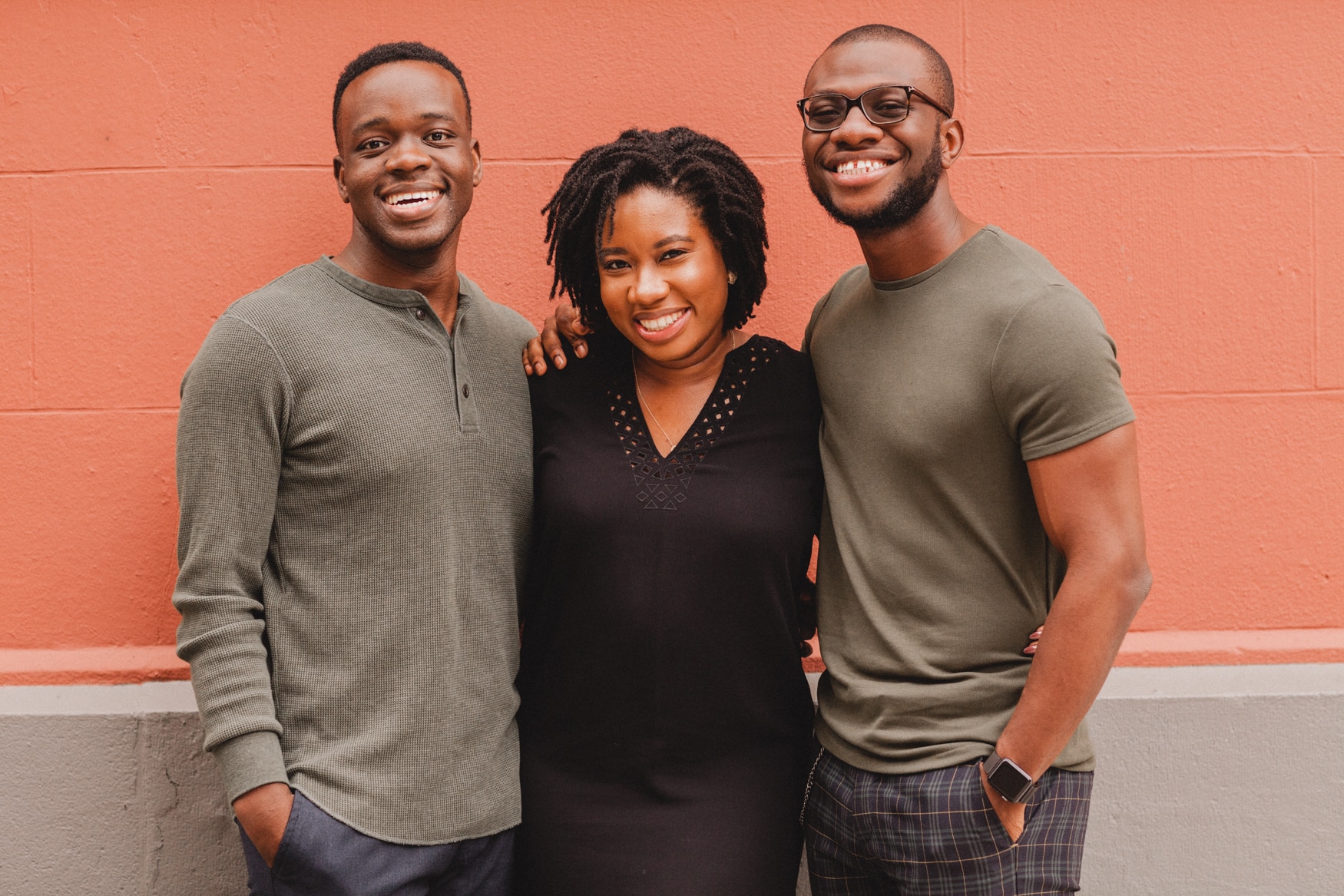 "Helium Health, initially known as OneMedical, was birthed with the goal of building a system that eliminates paper records in healthcare facilities along with the risks associated with them through a line of automated processes," explains Adegoke, Helium Health CEO.
A sustainable system
Helium Health runs a smart software that is somewhat intuitive to use.
With it, hospitals can monitor patient intake, create database of patient profiles, medical histories and treatment timelines.
In addition, the software enables hospitals and specialists schedule patients visits, bill services and track company finances.
The interesting part is that it has built this solution around the peculiarities of the African market.
For example, where software illiteracy is widespread in many public hospitals in Nigeria, Helium Health happens to have an electronic medical records (ERM) system that health providers -- regardless of their levels of computer literacy -- can use.
The growing list of hospitals and registered doctors under Helium Health is hard to overlook.
"Helium Health has the largest reach across West Africa with 5,000 doctors in 107 hospitals handling over 150,000 patients visit monthly. With our reach, we are further able to upsell new product offerings to current customers," Adegoke brags.
This position demonstrates customer trust. Beyond that, it is allowing the startup gain real-time access to robust, structured data on the healthcare sector that will be invaluable to all stakeholders in the long-run.
A steady growth
In large part to its flexible billing system, Helium Health have gone ahead to sustain its business. The startup generates revenue on a subscription licensing model that runs either per patients billing or periodically (monthly, annually and quarterly). But that's not all.
Helium Health has attracted investment from top VC firms across the globe, including YCombinator, Tencent, GreenHouse Capital, Western Tech, Vy Capital and Venture Garden Group.
Cumulatively, the startup has raised a total of $2 million in funding and boast of a team of 90 people spread across ten states in Nigeria as well as in private and government healthcare facilities in San Francisco.
It's easy to assume that Helium Health's path to prominence was straight forward, but Adegoke speaks of a difficult beginning.
"In the early days, the small Helium Health team would go from hospital to hospital pitching to doctors and hospital administrators. Because it was a small company of young people, there were a lot of skeptical hospital administrators. A lot of times we would be told to come back when we have 5 or 10 hospitals. It was a situation where they knew our EMR was  good but they were a bit hesitant to trust our youth."
Squaring up to challenges
Despite the seemingly widespread acceptance, it is unlikely that Helium Health is completely immune to all challenges within the healthcare market.
There are infrastructure challenges in Nigeria that affect the healthcare industry.
Electricity for one is an important element for the smooth operation of health facilities. Likewise, there is still the challenge with making healthcare solutions readily accessible to as many people who need it.
Considering these challenge, innovating around challenges like power and Internet becomes crucial for a health startup.
"We are able to assist in the provision of solar power installations especially to large government facilities. Also, by ensuring our software can run offline as well as on the cloud we have been able to circumvent the issue of poor Internet coverage," explains Adegoke.
Ultimately, everyone has a key role to play in transforming the healthcare space, but it is good to know that a startup like Helium Health is holding its end using technology .
In the meantime, the startup wants an EMR in every hospital to empower all healthcare stakeholders with the fast, reliable and actionable data and tools to make informed decision.
[auto-iframe link=https://techpoint.africa/2020/05/07/helium-health-raises-10m-in-series-a-funding/embed]