As tech ecosystems in African countries keep developing at breakneck speed, startups on the continent are still faced with a scarcity of software developers and tech talents.
For COO of IderaOS; a Lagos-based Nigerian-American software solutions company, Ridwan Rasheed, over 3 months and ₦1.5 million ($4,140) spent on a buggy platform that did not work taught him the hard lesson.
"For us, it was the beginning of a painful journey to learning that getting good developers is hard," Rasheed said.
He is not alone. Throughout Africa, founders of young tech startups have struggled to get good tech talents.
As ironic as this problem is, considering the surge of software schools on the continent, it is explainable. With talent accelerators like Andela, Gebeya, and a host of others, African developer talents are in high demand around the world.
Most of these developers are trained locally, but end up working for startups and companies abroad because of better remuneration, improved work conditions, and opportunities.
As one Nigerian coder put it, "why would I leave an offer to earn x amount and settle for x - 100? Nobody does that!"
There is no official registry of African developers leaving the continent, but several signs show the number is great.
---
Suggested Read; Your startup is a stepping stone in the Nigerian developer's journey abroad
---
When Techpoint spoke to Amadou Daffe, CEO and co-founder at Gebeya Inc. -- an African tech talent accelerator -- he said African startups are unable to afford quality homegrown developers.
Ridwan admits that at the point IderaOS had problems with getting good developers, their 'highest-paid' developer earned a paltry ₦100,000 ($276) monthly. Though this is almost laughable when compared to what obtains globally a lot of young startups cannot afford to pay more.
Why no devs
For African startups, the problem is more about finding (and being able to afford) quality developer talents than it is their total absence.
Co-founder and CEO of Tanasuk Africa, a Kenyan-based African software consultancy company, Kennedy Kirui thinks "local talent is still viable and there is a fair supply" but that getting senior talents is the challenge.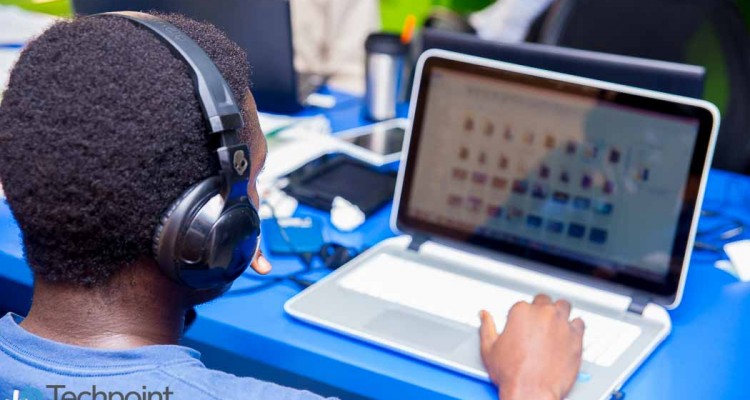 "We don't have a critical mass of senior developers and designers who would make a significant difference for startups. As a result, the small pool that is available quickly becomes overpriced. Access to these senior design and engineering talents with 5+ years in a challenging work environment is a major challenge," he said.
Then there is the demand and supply problem.
"Africa's tech ecosystem is still quite young, so the supply is low compared to demand," Kirui continues.
He believes mobility of labour is making this problem even more pronounced as a good skill set will ensure African tech talents get better-paying job opportunities in countries around the world. And as these talents are exposed to foreign companies, their rates become astronomical and out of the reach of bootstrapping startups.
If this continues, how will startups get quality tech talents to build products and companies on a sustainable level?
How to solve a difficult problem
There is seemingly no long-term solution to this problem, but the CEO of Nigerian-based foodstuff and grocery eCommerce startup, Foodlocker, Femi Aiki has a theory.
"Money. More VC (venture capital) funding will fix this," Aiki said.
In recent years, African startups have found it easier to raise money from VCs abroad. In Nigeria alone, from Q1 2018 to Q1 2019, startups raised $196 million in funding, 96% of which came from foreign investors and investments.
---
Suggested Read; Nigerian Startup Funding Reports
---
More money is always good. And as immediately true as this is, it is still a short-term fix that leaves young African startups unable to access these funds stranded, and ultimately unable to afford talent.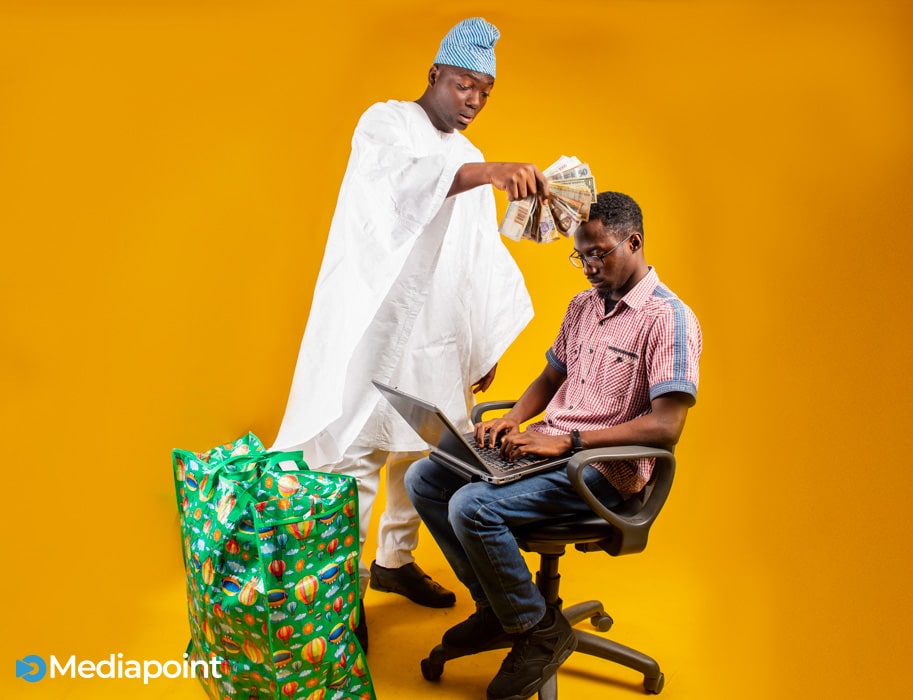 In June 2017, Codetrain was born in Ghana to tackle this very problem. Founder and CEO, Richard Brandt, who has plans to expand around Africa, said the startup will simultaneously tackle the developer scarcity.
According to Brandt, to date, Codetrain has trained 250 developers and 81% have been matched to internships, jobs, and freelance projects.
In Nigeria, African online hotel booking company, Hotels.ng seemingly struck gold with an internship solution that trains developers.
According to a dedicated website, the 3-month remote internship programme is "designed to find and develop the most talented software developers," and has produced a sizeable number of skilled developers so far.
For Hotels.ng, apart from having easy access to developers, this solution also solves the developer dearth for the ecosystem. But for this model to take hold, a lot more African companies will need to be intentional about training tech talent.
Kennedy Kirui says African startups will do all the work.
"It is up to startups to invest more in building the next generation of senior developers and not just wait for others to do this. Of course, you still need senior talent who will set the right processes and culture but the onus is on startups to do the upskilling," he believes.
Femi Aiki also agrees the talent pool should be increased significantly.
"The talent pool is not big enough. For a country like Nigeria with a lot of unemployed young people, more people should be coding. Unfortunately, not enough people/training programmes are available. I think Paystack, Andela, and Hotels.ng internship etc. will make some difference but we need more. Each state should have a tech school," he says.
Another valid fear is the sustainability of these models. Software developers are leaving in search of greener pastures and unless the situation improves, they will get trained and still leave; and the vicious cycle continues.
This developer dearth is a dynamic that skews the balance unfavorably and may impede the growth of the continent's budding tech ecosystem.
There is no quick fix to this problem, but most stakeholders agree that steadily increasing the talent pool will have an effect in the long run.
An unintended upside?
On the other hand, as most of these developers move outside Africa, they have the wherewithal to 'come home' and make a positive dent in Africa's tech ecosystem, but will they?
Mayowa Adegeye is a Nigerian software developer that left the country in 2017 to work for global online travel agency, Agoda in Bangkok, Thailand. In his words, he sought "better opportunities and bigger challenges plus the chance to live in a place where things really works".
Adegeye is now a Senior Android Developer at ride-hailing startup Careem in Germany. On whether African developers will return, Adegeye says he thinks it's a possibility but it will not happen anytime soon.
"When developers from Africa work abroad in developed countries, they get ideas that can be replicated to solve problems on the continent. And these ideas will be backed by experience. But for me and a lot of African developers I have interacted with over the years, I don't see an immediate return. Maybe in the near future, but definitely not now," Adegeye told Techpoint.
Gambling on this possibility seems like a long shot. For now, stakeholders agree that African startups will have to proactively bootstrap their way out of this talent scarcity.