Life is worthwhile if you learn. Life is worthwhile if you try. Life is worthwhile if you stay. And life is worthwhile if you care."
These are the words Victor Ogomebunam Ekwueme lives by everyday. After battling with depression for a while following a loss of most of his eyesight to a rare condition known as Retinitis Pigmentosa (RP), Victor keeps learning, trying, staying and caring.
Victor Ekwueme is an IT Consultant at Super Digital Highways Ltd, a Lagos-based system IT company. In his five years at the company till date, he has helped various clients install and modify the software they use for their day to day operations, using Python.
His deep understanding of the programming language has also led him to partner with Python Nigeria and WAVE Academies to create a programme that would train kids of 13 years and above on the concept of Python.
"I am teaching the WAVE Academies staff first on data analysis. Starting from August, we will begin training children from 13 and above generally on Python. With the way the world is going, they might need a little bit of knowledge of Python even if they might not eventually go into IT," Victor tells Techpoint.
---
Suggested Read: 11 ways to learn programming in Nigeria and everything you need to know about them
---
Victor's story of rising above his visual impairment to continue in his career path as a software consultant and trainer is one that is very inspiring. He shares his journey to discovering tech, living with an eye condition and working despite his constraint with us.
An introduction to computer science
Victor was born into a family of scholars. His father is the renowned professor of music and Nollywood actor, Laz Ekwueme and his mother was a professor of music education.
"My dad was actually the first professor of Music in Nigeria, West Africa even," he recalls proudly with a wide smile on his face. "We lived in the University of Lagos (Unilag) growing up. So I grew up being one of the professors' children."
When Victor was five years old, he moved to the US when his mum had to do her PhD. He returned to Nigeria five years later and enrolled at the International School Lagos where he completed his secondary school education.
"My eyesight was not bad then so I went around like every normal person. But when I was seven years old, I noticed that I couldn't see properly in the evening, from around 6 PM or 7 PM."
As a young boy, Victor's interest in computers started with playing games on his father's computer. Then he went further to learn DOS commands when his dad's personal assistant gave him a diskette containing the commands.
After completing his secondary school education, he enrolled at the Unilag Computer Centre for a diploma in Data Processing.
"That year, I learnt different programming languages, word processing, system analysis and design as well as communication skills. This paved my way into computer science as my choice of course when I gained admission into Unilag in 1998."
After bagging a degree in computer science from the University of Lagos in 2002 and completing his compulsory National Youth Service Corp (NYSC) year, he enrolled at the Nottingham University, England in 2004 for a master's degree in Information Technology.
"I actually have two master's degrees. I got the second one in Intelligence Computational Systems in 2009 from the University of Dundee, Scotland."
Retinitis Pigmentosa hit and depression followed
Fast forward to 2012, Victor began working at C2G Consulting, a Lagos-based SAP company, after he returned to Nigeria in 2011. While working at the company, he noticed that his eyesight was deteriorating and his productivity at work took a major hit.
"I realised that I couldn't see my laptop screen and stuff on paper anymore. That kind of scared me a bit and it affected my productivity. My doctors in England told me that something like this 'may' happen. That the problem might deteriorate as I got older but I was hoping it wouldn't happen."
In 2012, he was advised to resign. And he slipped into depression shortly after.
"In November 2013, I went back to England for a medical checkup and I was told that there's no cure for my condition but it could potentially get worse. So they gave me some medication to retard its deterioration."
Still depressed, as a result of feeling helpless due to his condition, Victor returned to Nigeria not knowing what to do with his life.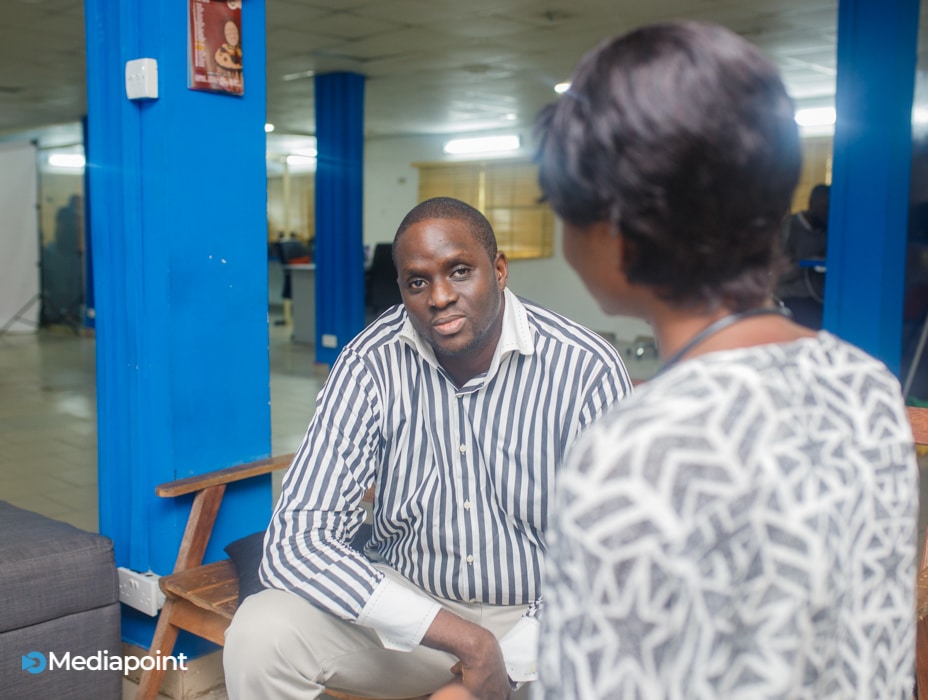 "It was tiring for me to just stay at home and do nothing but feel sorry for myself. As a Christian, I went into fasting and prayer. I prayed for strength. Not long after, an old friend of mine walked into my house and offered me a job at his company."
That company, Super Digital Highways Ltd is where Victor currently works. Getting back to work without his eyesight wasn't easy. He had a lot to catch up on and he had to be very dependent on other people to get things done. He got an intern to help him when he needed any assistance.
"I could still type, I had been typing since I was 17 years old but I had forgotten how to code. That's the thing about depression, it retards your mind in the sense that you forget what you have learnt and if you're not careful and remain in that state, it gets even worse."
"Anyway, I had to take some courses online to refresh my memory. I went back to introductory courses in computer science before it all started coming back."
However, Victor Ekwueme didn't overcome his depression until after his mum died in November 2015.
"One day in December 2015, I was taking a shower when I told myself that I'd never allow my eyesight get to me again, ever. That was a turning point for me. I told myself that if I can't do stuff, I'd get someone to do it for me."
From then on, everyday after work, Victor would go back home and get his neighbour who was studying computer science at the time to read books on programming to him for one hour.
"I'd pay her to read hardcovers and ebooks to me. With that, I started coding better, I started feeling that I could do better. I also started learning data analytics and data science."
Working with Retinitis Pigmentosa
After a while, Victor's intern suggested that he tried a screen reader, an app that enables people with visual impairment to use a computer.
"I tried it out. At that time my neighbour travelled, I saw that as a blessing in disguise. By the time she returned, I didn't need her to read to me anymore."
The app helped Victor become more independent on his computer as it could read out all his PDF and TXT documents. But not without a few glitches.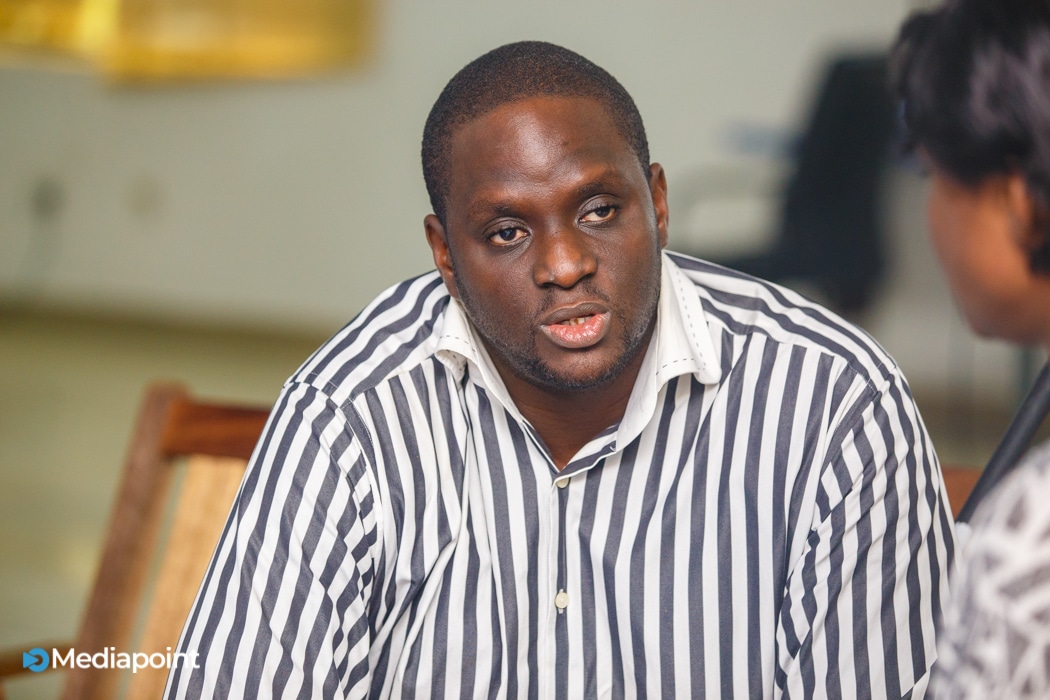 "The screen reader can read a Word document or Excel file efficiently but it doesn't work so well when you start going into browsers like Firefox or Google Chrome; depending on the layout of the website's designer."
To overcome this challenge, Victor wrote a programme that helps him get data from web pages without having to go on the web. Most times, the only thing he needs help with is when he has to copy and paste.
Leading a normal life
In order to ensure that he is as independent as possible, Victor has continued to develop his memory, especially because he cannot take notes of things he needs to remember.
"I attended a 2-day mind and memory training organised by a company called Innocent Minds International. Afterwards, I did more research and started using it in my daily life."
He also learnt mental calculations and date manipulations, which he demonstrated during our chat. He asked me to pick a number and he squared it in less than 15 seconds. He did this twice. He was also able to tell me the exact day of the week two random dates I chose fell on.
He explains how he arrived at this date manipulation using the Doomsday rule/algorithm devised by English Mathematician John Conway.
When Victor is not working with data or consulting, he enjoys watching sports on TV. He says he can see images on the screen if it is really slow. Otherwise, he just likes to listen. He also likes to go to the movies with friends.
"Otherwise, I limit my movement, I don't really move around that much. When I have to, I take Uber and the drivers are very understanding and nice, although a few have tried to take advantage. I also have a driver that takes me to work and back home."
Victor Ekwueme's journey in tech has brought him this far and it's inspiring to see how he keeps developing himself in spite of challenges.
Going forward, he wants to keep teaching Python, especially to young children and to help businesses make data-driven decisions with his knowledge of data analysis.