Due to a significantly large population and the total addressable market, Nigeria has the largest startup ecosystem in Africa, ahead of Kenya, South Africa and Rwanda. But there haven't been that many breakout success stories in the ecosystem.
While there are several factors prohibiting the growth of a typical Nigerian startup, the number one challenge (often cited by founders) is the obvious lack of funding.
Consequently, startups have had to look outside the shores of the country for funding. In the last couple of years, funding into Nigerian startups from abroad has risen significantly.
---
Suggested Read: A growing infatuation with VC funding is driving Nigerian founders towards one accelerator.
---
The year 2018 alone saw Nigerian startups raise $178 million in total funding, with 87% of the total value coming from foreign providers.
But with more foreign funding comes other pressing concerns. Asides the valid argument that these startups might be giving away too much (equity) in exchange for funding, or the overwhelming pressures from the VCs thereafter, there is the question of how much of these foreign investments could actually sustain the teeming startups emerging daily in the country.
These concerns have made it imperative to have structures that guarantee requisite support for local entrepreneurs.
Incentivising the corporate sector
Kayode Oyewole, Head, Entrepreneurship and Innovation at Ventures Platform notes that government remains the biggest enabler of equity financing for local startups.
He is of the opinion that the government has to play a massive role incentivising corporates so as to be able to provide the requisite pocket-sized capital for early-stage businesses (the very least) to thrive.
The average Nigerian investor has a relatively smaller pocket compared to their foreign counterparts. Not to mention that they are perceived to be generally risk-averse.
But a commercial bank within the country, for instance, that can write off investment into startups as part of its tax burden will be more than incentivised to continue doing so.
"The easy way to do that is for the government to take it off any amount such corporate is paying as taxation," says Kayode.
Other alternatives
When it comes to funding alternatives for local startups, there are a bunch of options that could be explored. It generally requires a lot of creative thinking in order to come up with the supportive processes that works.
Take for instance the United States government that decided on "fund of funds" (FOFs) approach for startups in Ohio.
By so doing, the government was able to set up a venture fund, which in turn was invested into startups.
Typically, FOFs attract small investors -- with limited funds -- who want to get better exposure whilst tapping into diversified portfolios with different underlying assets.
As we'd have it, this aligns with Tomi Davies', founder of the Lagos Angel Network (LAN), opinion that one of the best ways to increase local investment in tech startups is by lowering the average investment ticket-size.
Beyond just funding
The impact of venture investment has become huge in Nigeria. It is the reason why a Venture Capital firm such as EchoVC, for instance, can boast of deploying over $25 million in total venture funding.
Meanwhile, a proper structure that will enable startups build valuable business goes beyond funding.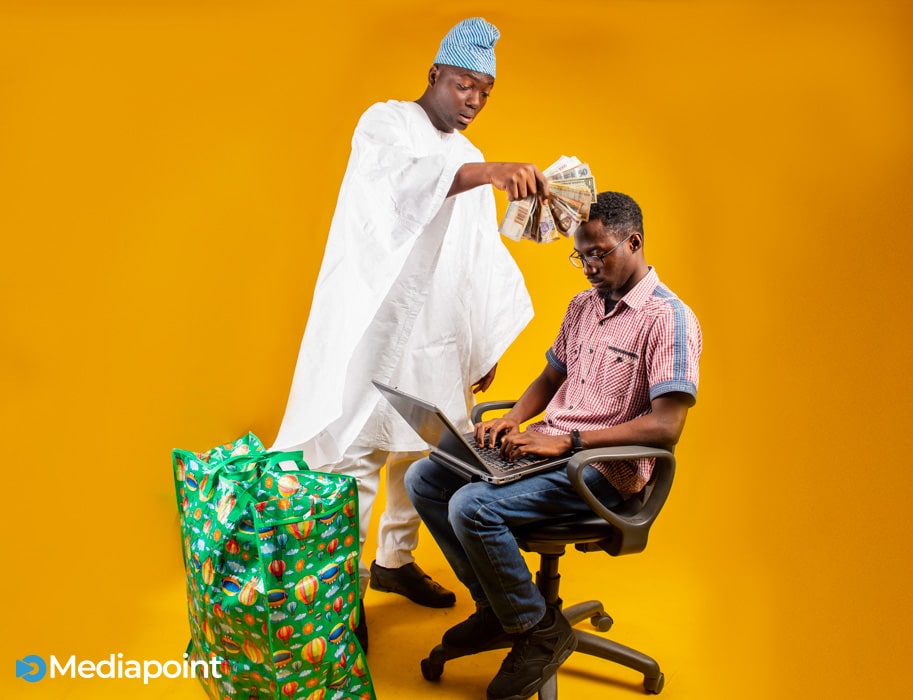 Startups are meant to reinvigorate the business community through increased competition for innovation, new products, services and business models, and ultimately offering solutions to emerging problems. Thus, their creation and expansion hinges on several other factors.
Tomi Davies further identifies better repositioning of hubs, mentorship and policy direction on the part of the government as key to driving support for local startups.
A typical Nigerian startup environment is one where basic infrastructure is lacking. Power and Internet connection remain a challenge in Nigeria, so startup aggregation points with adequate infrastructure in terms of power, connectivity will also go a long way in helping startups; particularly those newly launching out.
Going forward
Playing the startup game in Nigeria is really hard, considering everything founders tend to be up against.
And to think that the proliferation of software skills is causing many entrepreneurs in many parts of the country to birth hundreds of Internet startups everyday. Spurred by the belief of growing their small startups into something valuable.
Clearly, local alternatives to foreign structures need to be in place to support these entrepreneurs.