Earlier in April, global media giant, Disney announced November 12, 2019 as the release date for Disney+, its upcoming video-on-demand streaming platform. The first player in the sector to feel the heat, it appears, was Netflix which apparently shed over $7 billion in market value, following Disney's announcement.
Disney is not the only company coming for Netflix's cake. Last month, Apple unveiled its streaming platform, Apple TV+. Unlike its other services, Apple TV+ will be available on rival devices.
Losing more than $7 billion in market valuation due to the proposed launch of a competing platform is more of a wake-up call for Netflix. The impending battle for the video-on-demand streaming market is reminiscent of the video-rental market in the early 1990s, when Netflix rose to become the market leader despite having a much bigger competitor in Blockbuster.
According to Wondery's Business Wars podcast, Blockbuster didn't consider Netflix's foray into movie streaming model as a threat at the initial stage. Just as with the battle of the days of video-rental, the content producers, as well as the consumers, will be the greatest beneficiaries of the impending battle in the global video streaming market.
The Disney+ advantage
No doubt Disney is a content juggernaut and Disney+ will be giving access to exclusive content -- old and new ones -- at $6.99 per month, which is lower than the least subscription tier on Netflix of $7.99 per month.
Beginning with 2019 movies, Disney+ will be the exclusive streaming platform for all Disney's subsidiaries including Disney, Pixar, Fox, Lucasfilm and Marvel Studios. Also, the media giant reportedly has a lineup of original exclusive content for Disney+.
Disney will likely pull out its content, and that of any of its subsidiaries, from Netflix when Disney+ eventually launches. If this happens, Netflix could lose many popular shows and movie franchises including Pixar's Coco, the entire Marvel Cinematic Universe, all episodes and spin-offs of Star Wars and even Family Guy.
But it's not all doom and gloom.
Disney's PG-13 only policy; a potentially big market for Netflix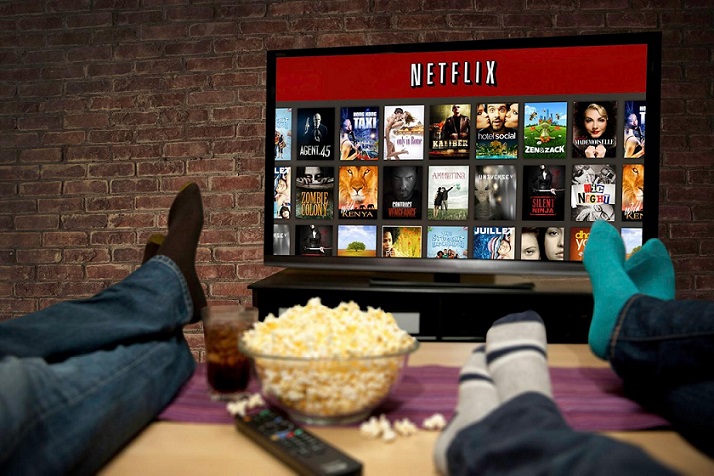 Disney+ is targeted at families, which means "no R-rated" movies. This leaves Netflix with a big market to explore and cash in on.
Disney has bigger financial power to battle in the streaming market but as it is, Netflix is going the route of acquiring content that Disney or any of its subsidiaries won't deal with.
Case in point; Netflix, in recent times, has ramped up acquisition of anime on its platform, adding over a dozen more in 2019 alone -- an aggressive attempt at capturing the global market of Japanese animation fans.
What's in it for African local content creators?
Last year, Netflix started playing the local content game in Africa, a market that Disney is not playing in at the moment. The streaming platform got its first original Nollywood movie when it acquired the global distribution rights for Lion Heart -- a movie by Nollywood actress, Genevieve Nnaji.
Before that, towards the end of last year, Netflix announced that it's first original African series titled "Queen Sono" will start this year. And in April 2019, the streaming company announced its first original African animated series  -- Mama K's Team 4.
The fact that Disney+ won't be available in Africa until 2021, except there's a change in its global roll out timeline, translates to a form of a head start for Netflix, as it continues its exploration of locally relevant content with global appeal.
This should be good news for African content producers, who will be the biggest beneficiaries. This could mean better access to funds, to produce quality and world-class content, while also having their content distributed on a global scale.
Evidently, there's more to come for African content creators in the fight for market dominance of the streaming industry as Netflix's content budget for 2019 is expected to reach $15 billion.
And just as Emeka Erem, a Nigerian comedian and animator popularly known as Ajebo, puts it: "Netflix coming for African content is a major leap for content producers on the continent."
"Apart from Netflix, the African market needs more international streaming platforms to power the global distribution of African content."
---
Suggested Read: How Ajebo created a niche for himself in the Nigerian comedy industry using animation
---
Ajebo points out that the cinema culture in Nigeria is growing but not that strong enough to encourage movie producers. He believes this is a major reason why Netflix was a better deal for Nnaji's Lion Heart.
According to a news report,  EbonyLife Film's "The Wedding Party 2-Destination Dubai'' is the highest-grossing Nollywood movie ever, raking in over ₦500 million. But that's still roughly a third of the $3.8 million (₦1.385 billion) Nnaji reportedly got from Netflix for Lion Heart.
Ajebo, who is looking forward to making an animated movie very soon, is excited about Netflix's recent activities in Africa. He believes Netflix's first original African animated series will positively affect the African animation market which, according to him, is still evolving.