Lagos, home to over 24 million people of diverse ethnicity, religion and creed is Nigeria's commercial capital and Africa's busiest city. All these attributes of the city also make it one of the top African cities with the worst case of traffic congestion.
To beat this notorious traffic, many Lagosians have had to turn to motorcycles to navigate through many areas of the city. The problem with many of these public motorcycles is that they are unsafe and unkempt and their drivers are typically rough and unprofessional.
Gokada launched in January 2018 to address these shortcomings. In a little over a year since its launch, the company's fleet has grown from 100 to about one thousand bikes.
---
Suggested Read: Gokada is looking to be more than a motorcycle on-demand company
---
For the uninitiated, Gokada is a Lagos-based motorbike hailing service that started with transporting students from the University of Lagos (Unilag) to locations restricted to the Yaba area of Lagos.
These days, Gokada's branded green bikes and helmets are hard to miss in Lagos traffic, from the mainland to the island. This feat by the company was made possible by a group of young Nigerians who work tirelessly to ensure that Lagosians get through traffic hassle-free.
Deji Odutan, CEO of Gokada gushed about his team during a recent visit to their new headquarters located in Ilupeju, Lagos.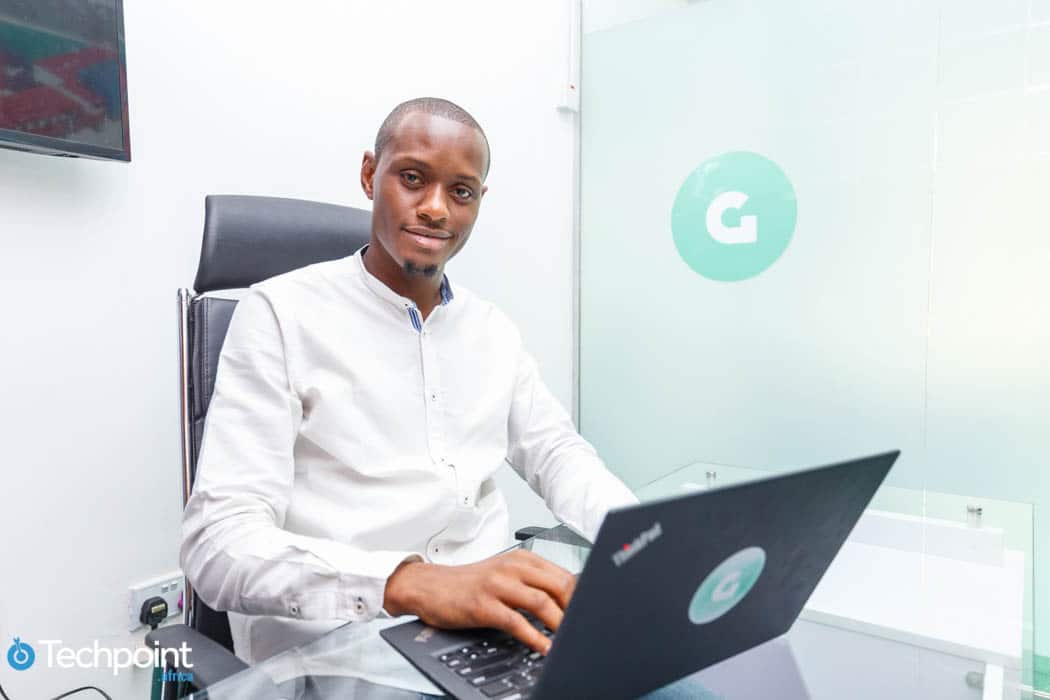 "We have a very young, diverse, vibrant and fantastic team. I thought I was young but I'm actually one of the oldest here and I learn more from them than they learn from me."
Meet the team!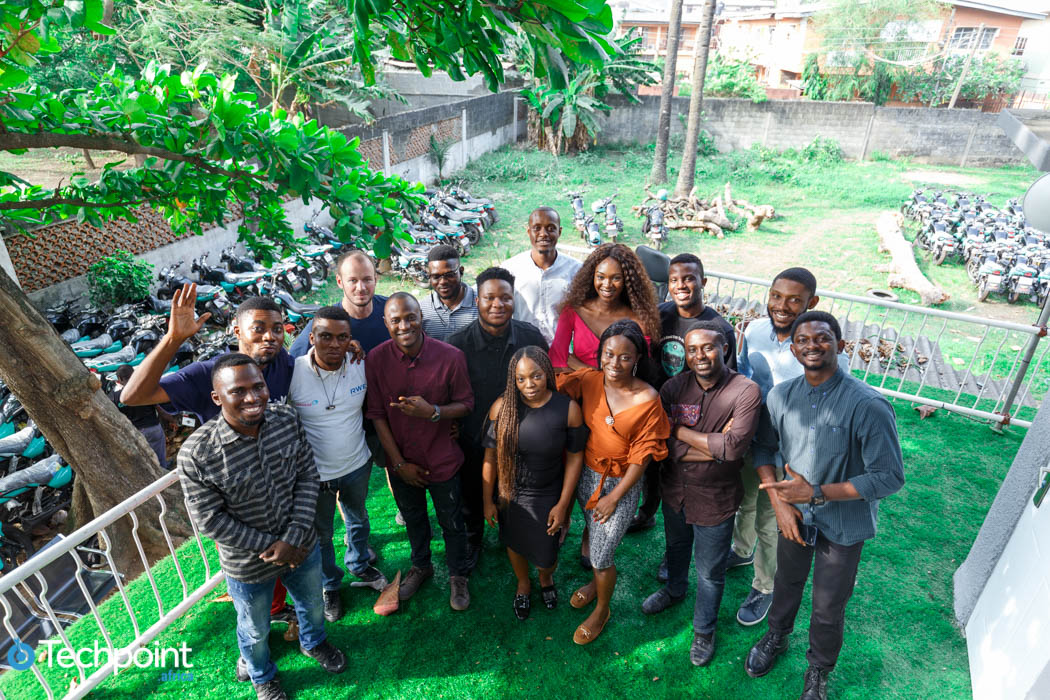 The team at the Gokada headquarters is divided into four departments; Operations, Driver Support, Finance and Marketing/Branding.
The teams across all the departments work hand-in-hand with the teams that work in all three Gokada hubs located in Yaba, Lekki and Abesan, to ensure smooth day-to-day operations. Drivers are assigned to the hub closest to their location of residence.
The operations team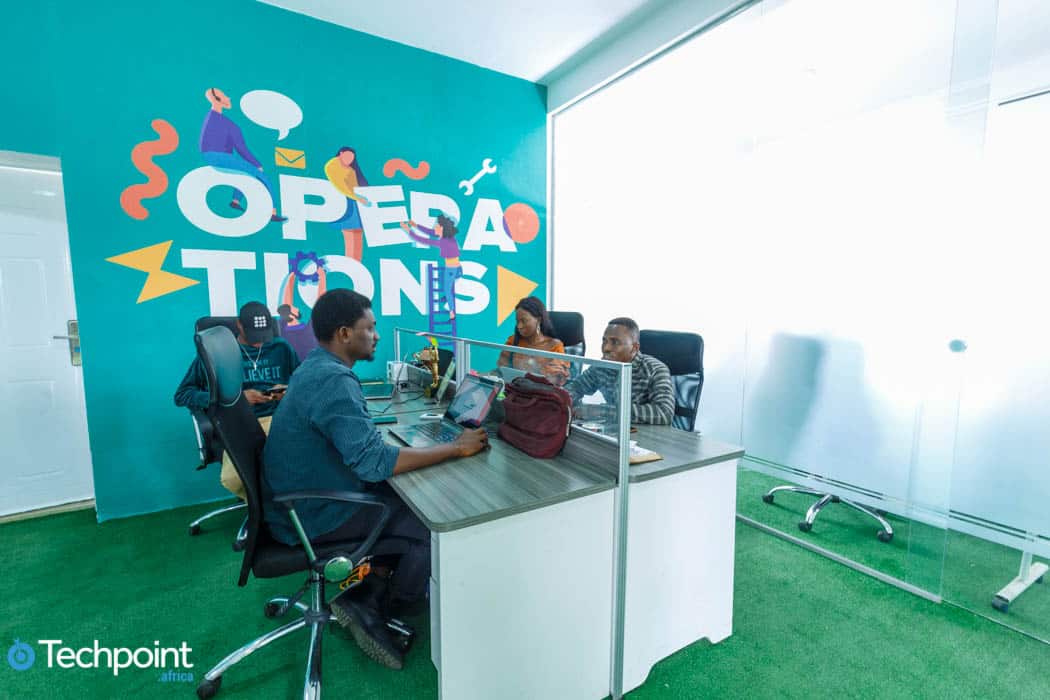 The duties of the operations teams cut across rides operations, on-boarding and driver training.
"Rides operations entail monitoring the day-to-day activities of drivers in terms of picking up riders and dropping them off at their various destinations," explains Gbolahan Ajijola, Operations team lead and Senior Manager, Rides Operations.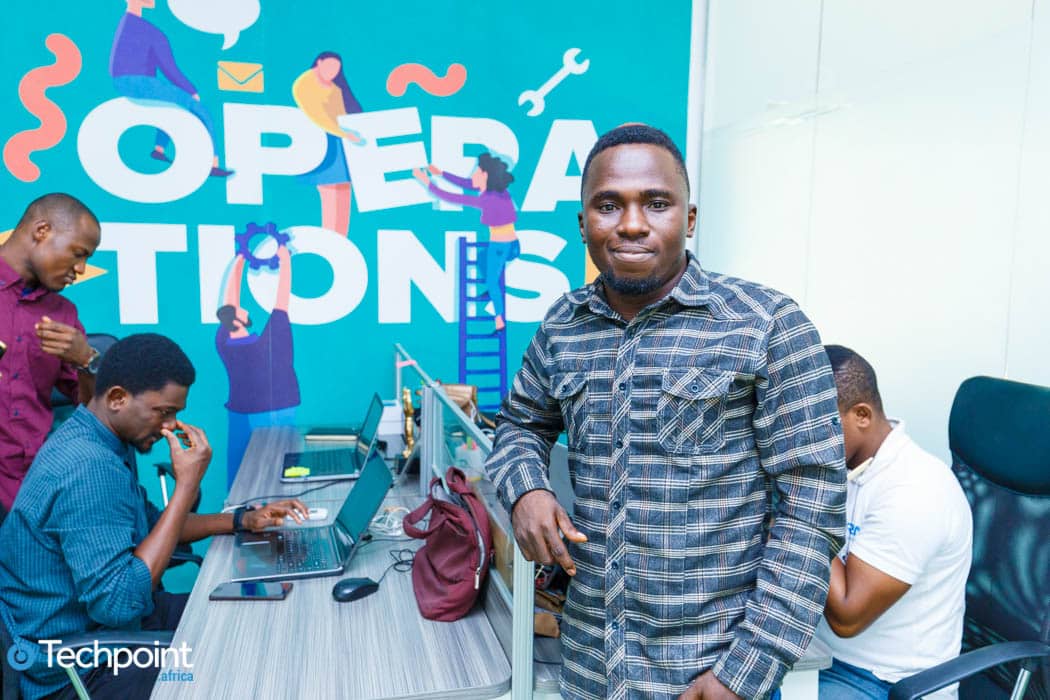 In addition, Gbolahan's team ensures that every Gokada bike in operation is in good shape and road-worthy.
Before drivers are added to the Gokada dashboard, they go through an on-boarding process. Victor Daminabor leads the on-boarding team.
"We are responsible for signing up drivers. Once they sign up, they go through an assessment process. What we look out for basically is road knowledge, communication skills and knowledge of road signs, " says Victor.
After the assessment, the drivers then go through a driving test. Those who pass the test are invited for a 3-day training session. The curriculum includes customer service and engagement, how to use the Gokada app and map, road safety, accidents and road signs.
"On-boarding comes with a brand new bike, brand new smartphone, a comprehensive insurance package, two branded t-shirts, and two helmets."
Gokada is currently testing a branded G-Phone with a few of its drivers.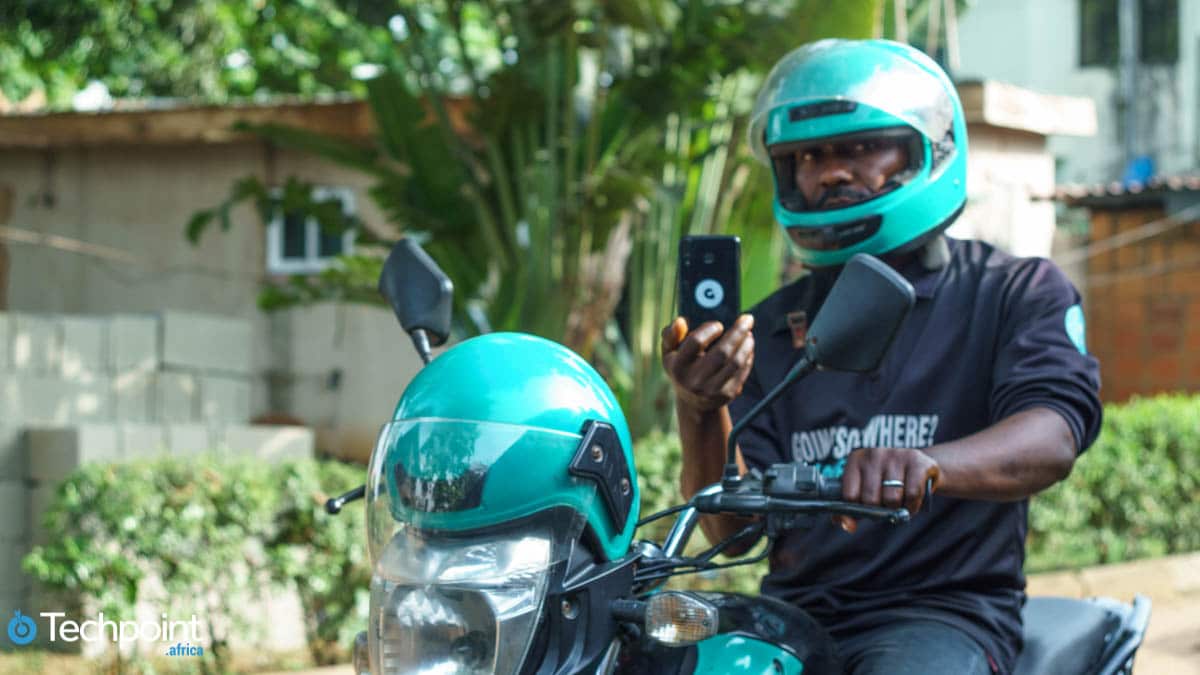 According to Amos Joseph, Driver Education and Training Manager at Gokada, the company plans to launch a training school soon that will accommodate drivers that fail the on-boarding assessment.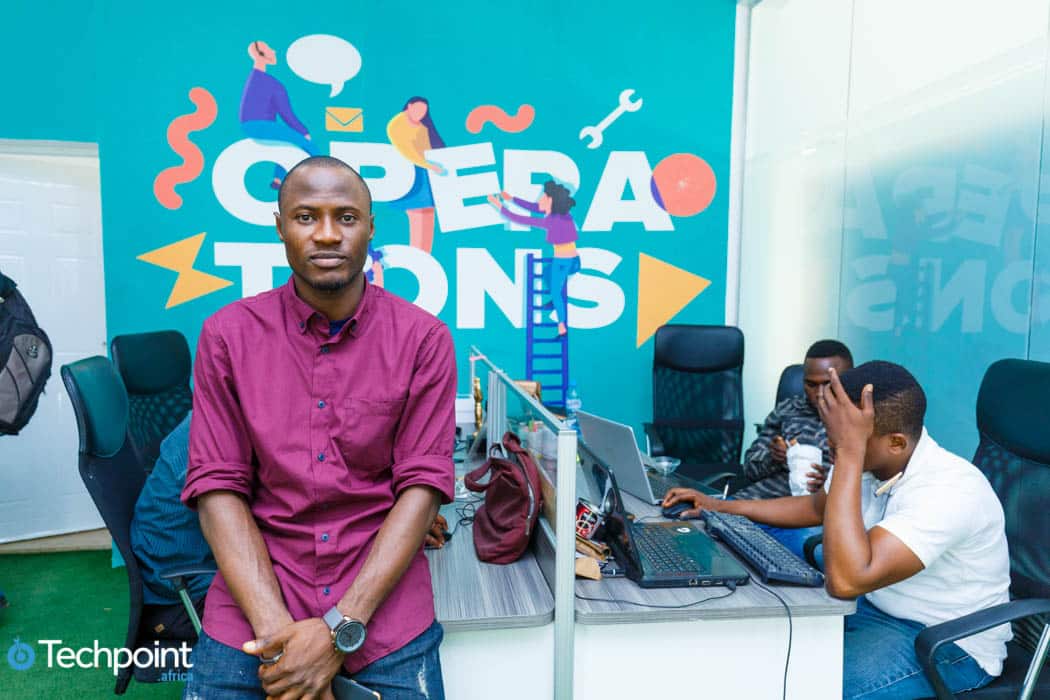 "For drivers who are already in our database, we retrain them extensively twice a month. Some of them came here without knowing what WhatsApp is but today, they are sending broadcast messages," he boasts.
The Driver Support and Experience team
This team works closely with the operations team. According to Ebunoluwa Shipe, Head of Driver Support and Experience, her team "provides support for drivers, resolves issues ranging from app navigation, accidents, medical emergencies, to loan requests."
Ebun works with Driver Support interns across all three Gokada hubs to ensure that drivers' complaints and challenges are resolved as quickly as possible.
The finance team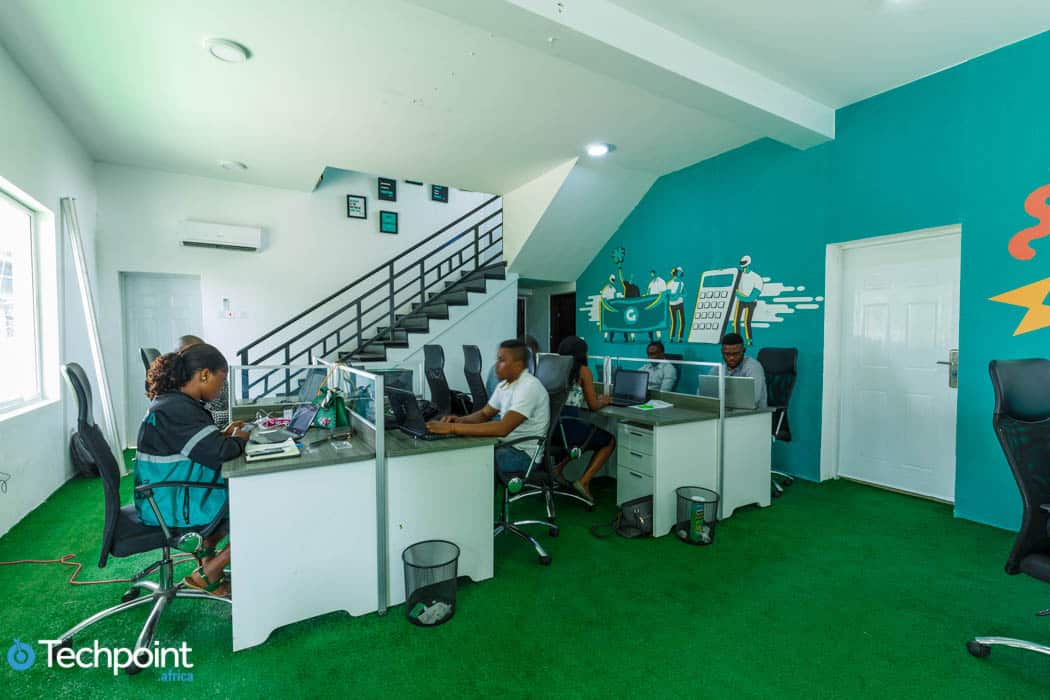 This team handles the accounting and finance part of the business. Elijah Oyeyinka is the team lead and the company's Finance Manager.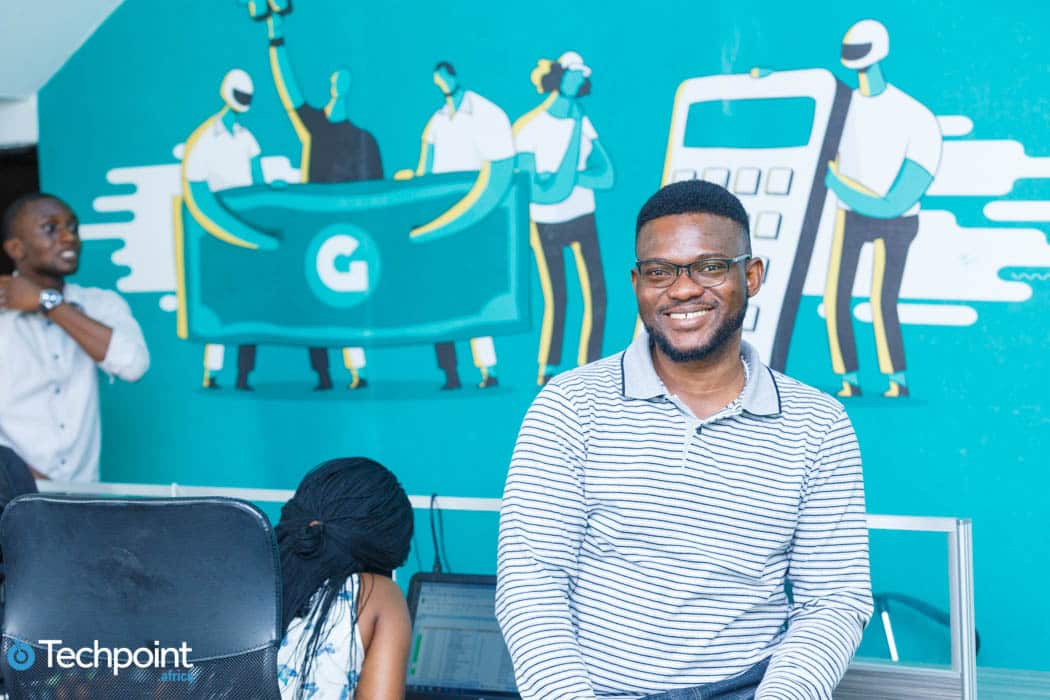 "We have direct engagement with Accounts Reconciliation Officers in each hub who update us on money remitted by drivers in their respective hubs."
The marketing/branding team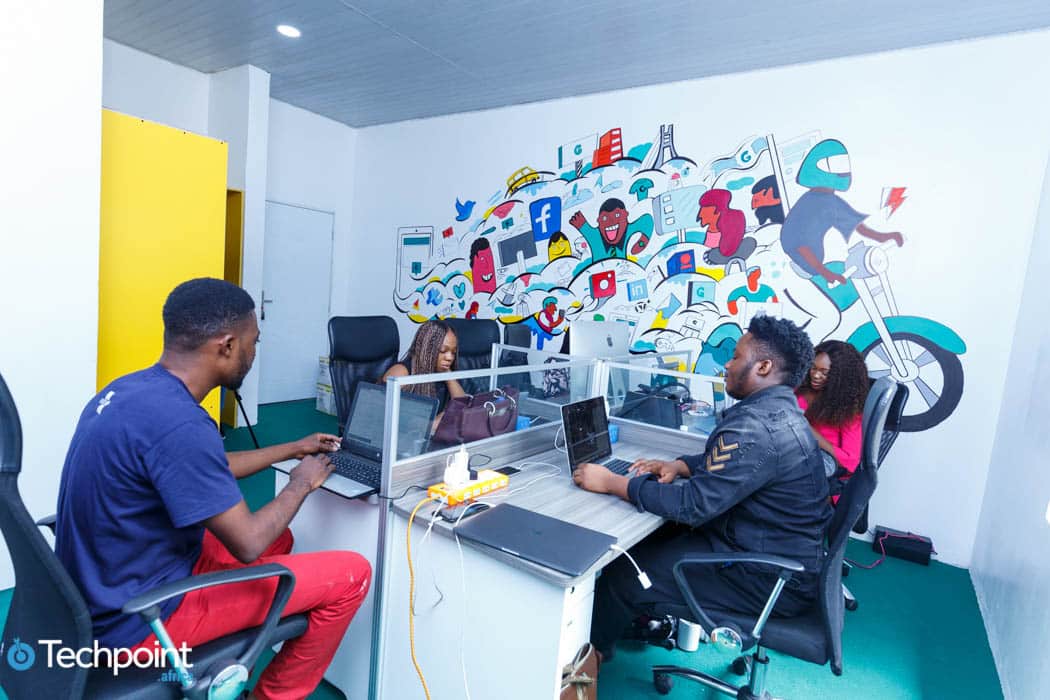 "We're in charge of branding, across all the social media platforms, email marketing, SMS marketing and customer service. We also manage campaigns, events and our overall perception offline," says Feyishara Olojo, Digital Marketing Lead at Gokada.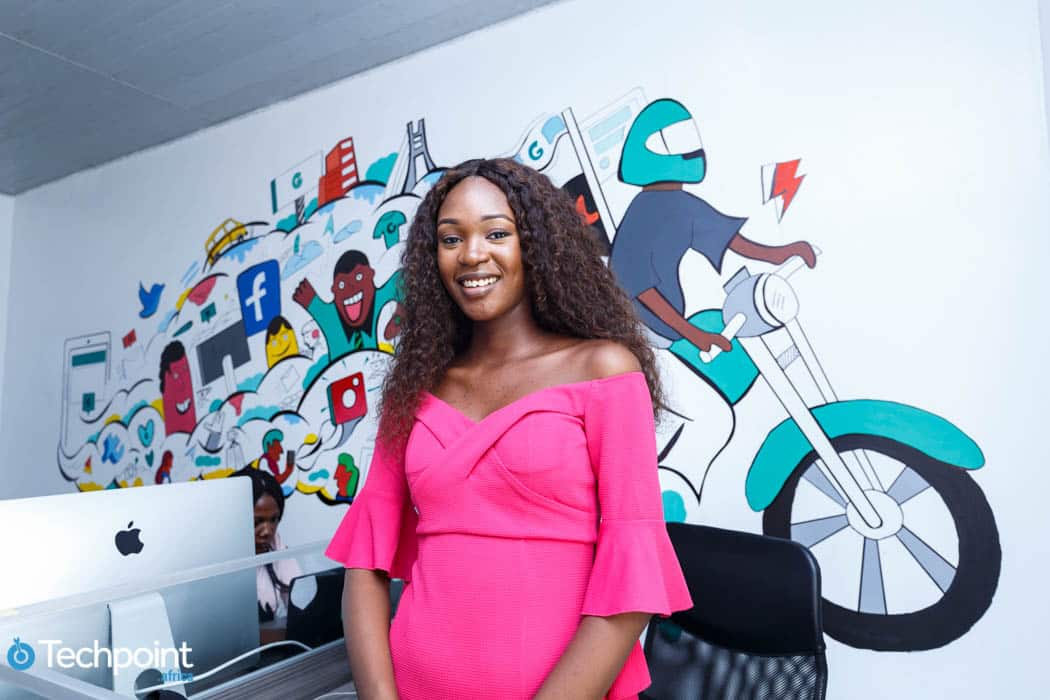 According to Feyi, Gokada's branding and marketing success can be attributed to initial kick off with the student community in Unilag, its bikes' unique branding and changing the general perception of motorcycle drivers.
"Now it is easy to spot a Gokada bike wherever you are," she says. "So we don't need to put up a billboard for you to know that our brand is out there. We also make sure that our drivers look neat."
Alongside Feyi, the marketing team consists of Afolabi Akinwale, Senior manager, Offline Marketing and Project, Ifedolapo Arolawun, Hybrid Design Manager and an intern.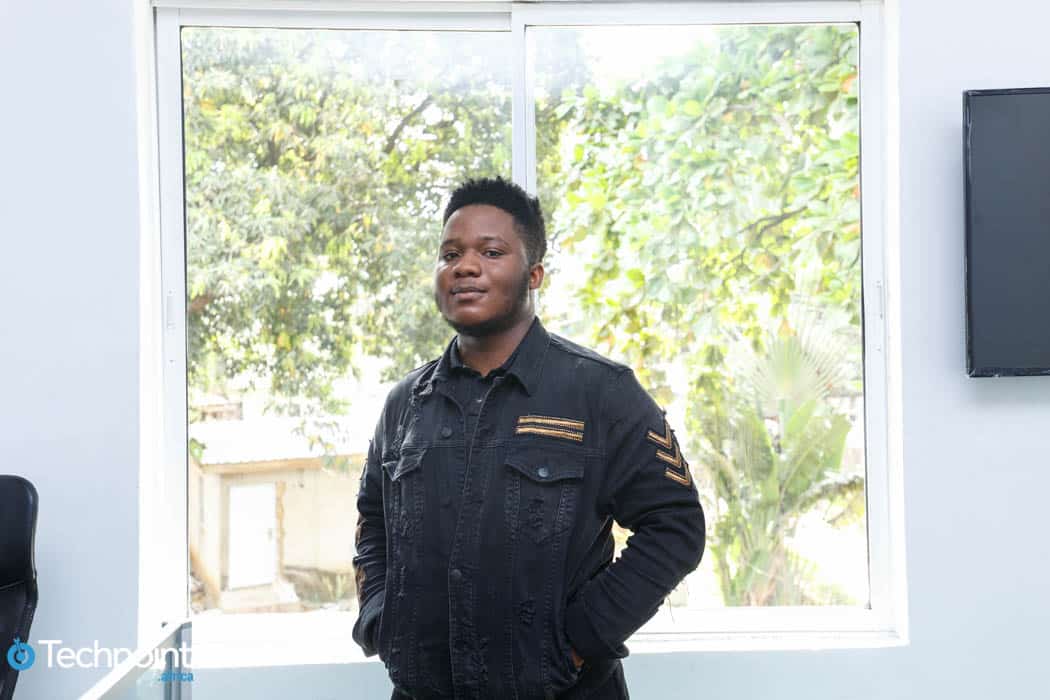 Ifedolapo led the creative team -- comprising of two artists; Mayowa Alabi and Godwin Haruna -- responsible for the interesting designs in the Gokada office space. We'll go into that during a quick tour of the facility.
"The Gokada team is driven by a culture of flexibility," says Busola Ekundayo, the company's HR Manager.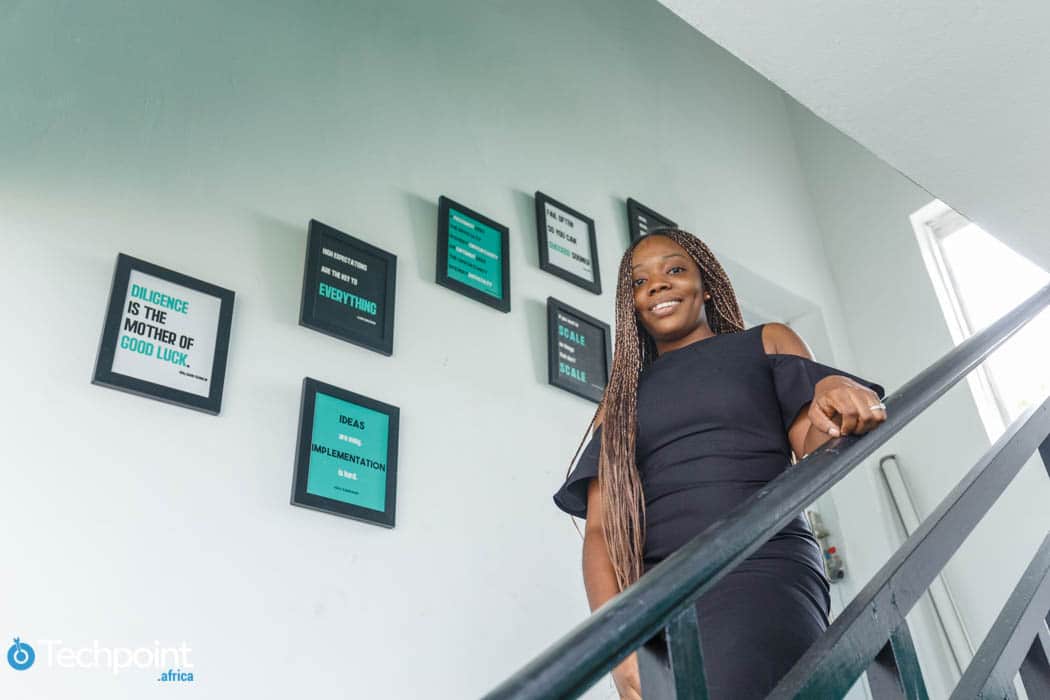 Busola's job extends to the Gokada hubs, communicating frequently with all three Hub Managers.
"To ensure employee satisfaction, we have a compensation structure in place and depending on their department and Key Performance Indicator (KPI), team members can work from home at least twice a week as long as they can meet deliverables," she explains.
Now to the tour!
Spoiler alert: There's an interesting art design in almost every room in the Gokada headquarters.
The Building
Peep the Gokada hanging up on the wall.
Just behind the building are new Gokada bikes and the site for the proposed training school
Beside the building are bikes already in use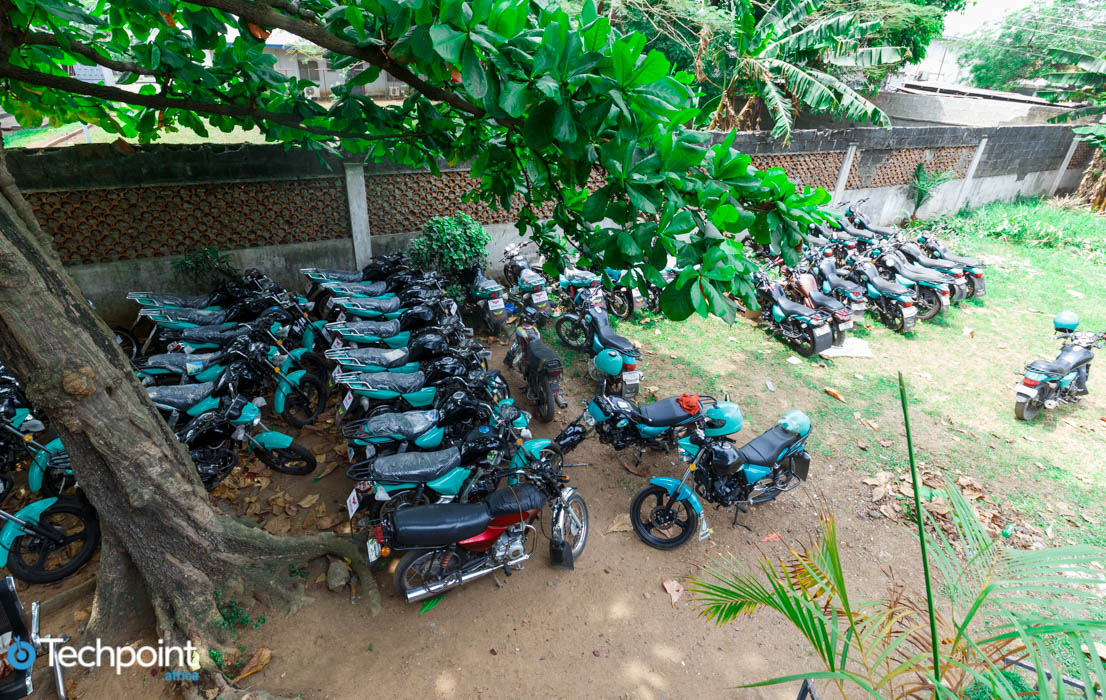 Inside the building
Our first stop is the floor where the Operations and Finance teams work from. Check out the designs on the wall.
The kitchen
Team members get free lunch everyday.
"We make sure it's not just one option because everyone does not eat the same thing or feel like eating the same thing," says Busola.

Just above the stairs is the Gokada Wall of Fame
This wall tells the story of the first bike that started the Gokada journey. In the frame at the bottom is the first shirt worn by the first Gokada driver who according to Ifedolapo is now the Yaba Hub Manager.
Above it are the first helmet and parts of the first bike. On the right are framed quotes for inspiration.
Next is the outdoor relaxation spot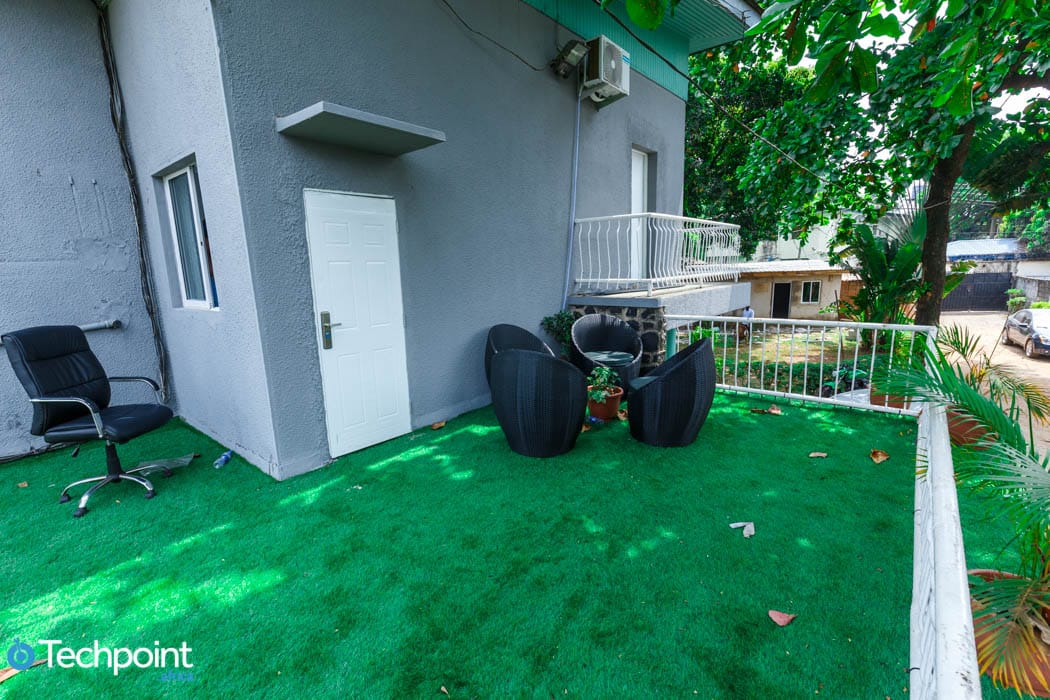 Back in the building, another relaxation spot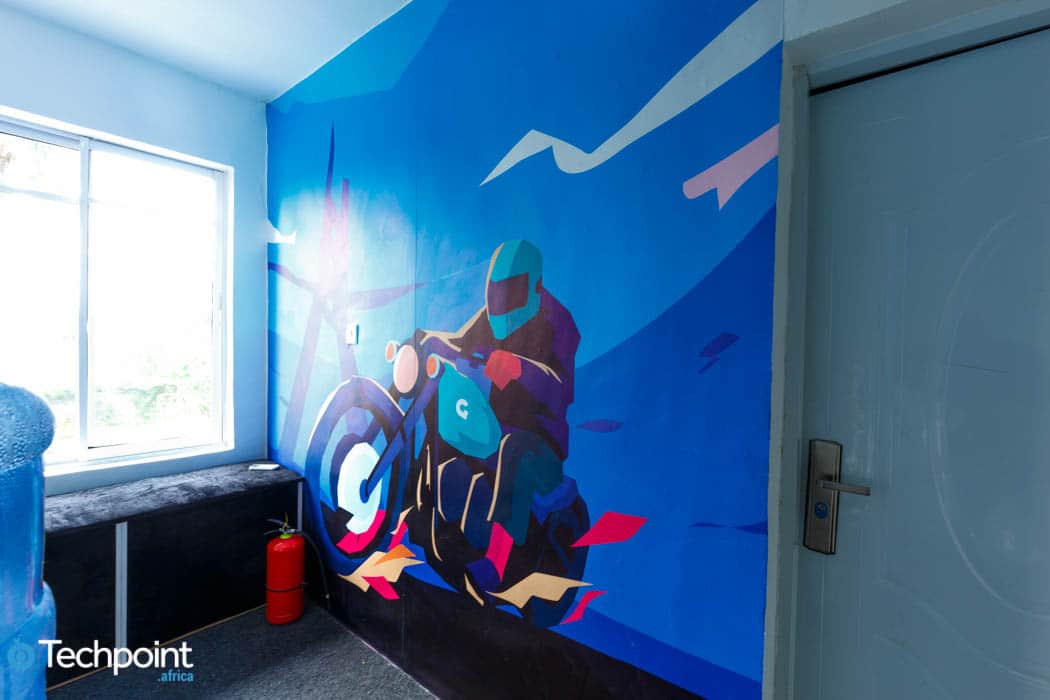 On the wall is a depiction of a Gokada action hero, with a Hollywood flick kind of vibe, but obviously cruising around in Lagos, depicted by the Lekki-Ikoyi bridge seen on his right.
Next is the marketing team office
The design on the wall shows that behind the Gokada brand is the strong marketing and branding efforts of this team across all channels; email, social media, SMS. It simply sums up what the marketing and branding team does.
If they are not on their desks working, the marketing team members are probably relaxing here
Just beside the marketing team's office is the office of the  management team

On the wall is a design inspired by the experience of a Gokada rider in Lagos traffic

Our final stop is the boardroom
Designed on the wall are futuristic projections of the company.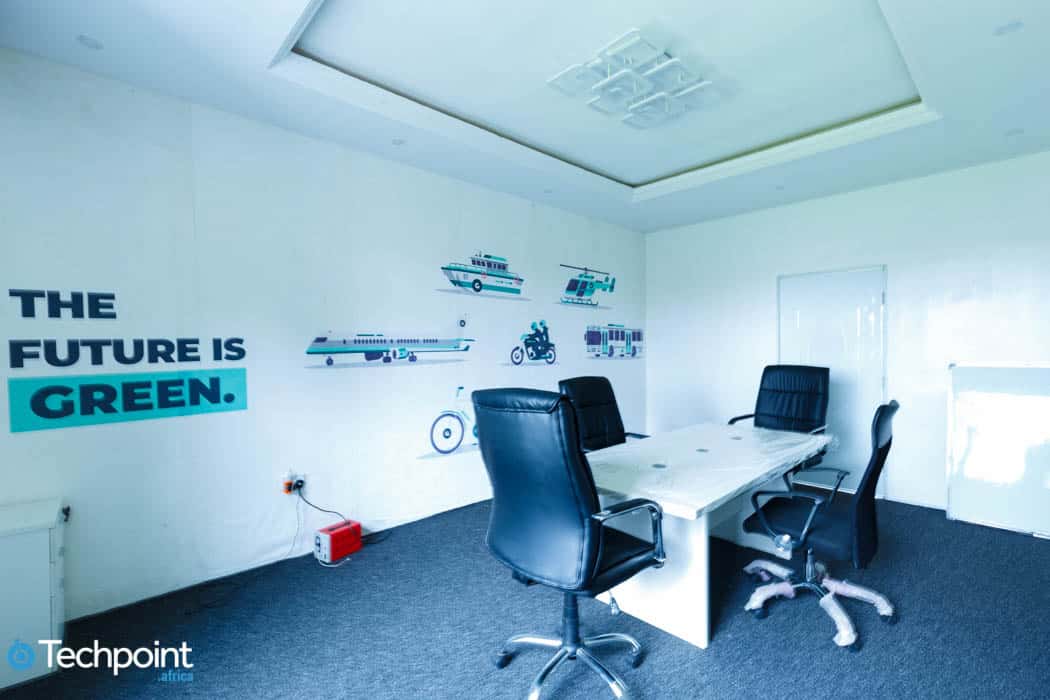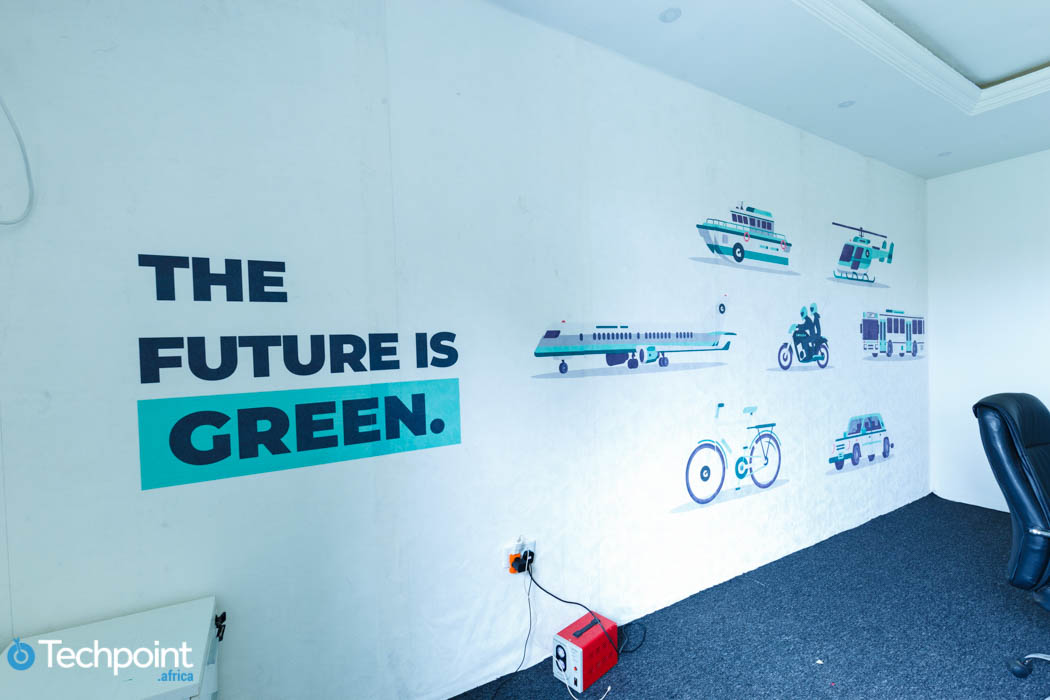 "In the next 10 years, the plan is to expand to other means of transportation. Basically, we want to be able to transport Nigerians from point A to B without any hassle regardless of the means," says Ifedolapo.
Short term, Gokada is looking to offer more value with its motorcycles.
"We're looking at using our skillset, experience and resources to offer on-demand first aid services to accident victims on the road through Gomedic," says Deji.
He also revealed plans of using the Gokada platform for ads. As seen with Formula 1 drivers, Gokada plans to leverage its bikes and drivers to communicate brand messages to consumers.