Yesterday, at simultaneous launch events in Lagos, Nigeria and many other cities around the world, Samsung announced five new devices, including four Samsung Galaxy S10 variants -- S10e, S10, S10+ and S10 5G.
If you already feel confused or spoilt for choice, you are not alone. Thankfully, TechCrunch has done a good job of helping us make sense of the differences.
But for now, we need to focus on the real highlight of yesterday's announcement. Samsung also announced the Samsung Galaxy Fold which, depending on how you see it, is either:
a 7.3-inch (4.2:3) tablet that can fold into a 4.6-inch smartphone or
a 4.6-inch (21:9) smartphone that can unfold into a 7.3-inch tablet
Whichever way you look at it, what you have inside is the same:
12 GB RAM with 512 GB internal memory (no memory card slot)
Six cameras ranging from 10 MP to 16 MP
Two batteries with total capacity of 4380mAh
LTE and/or 5G capability
Qualcomm SDM855 Snapdragon 855 (7 nm) chipset
Adreno 640 GPU
Specheads can get their full fix here.
Beyond having all the bells and whistles of a flagship's flagship device, the Samsung Galaxy Fold is primarily touted as a multitasking beast. You can actually run up to 3 apps at the same time without squinting or uncomfortably contorting your fingers.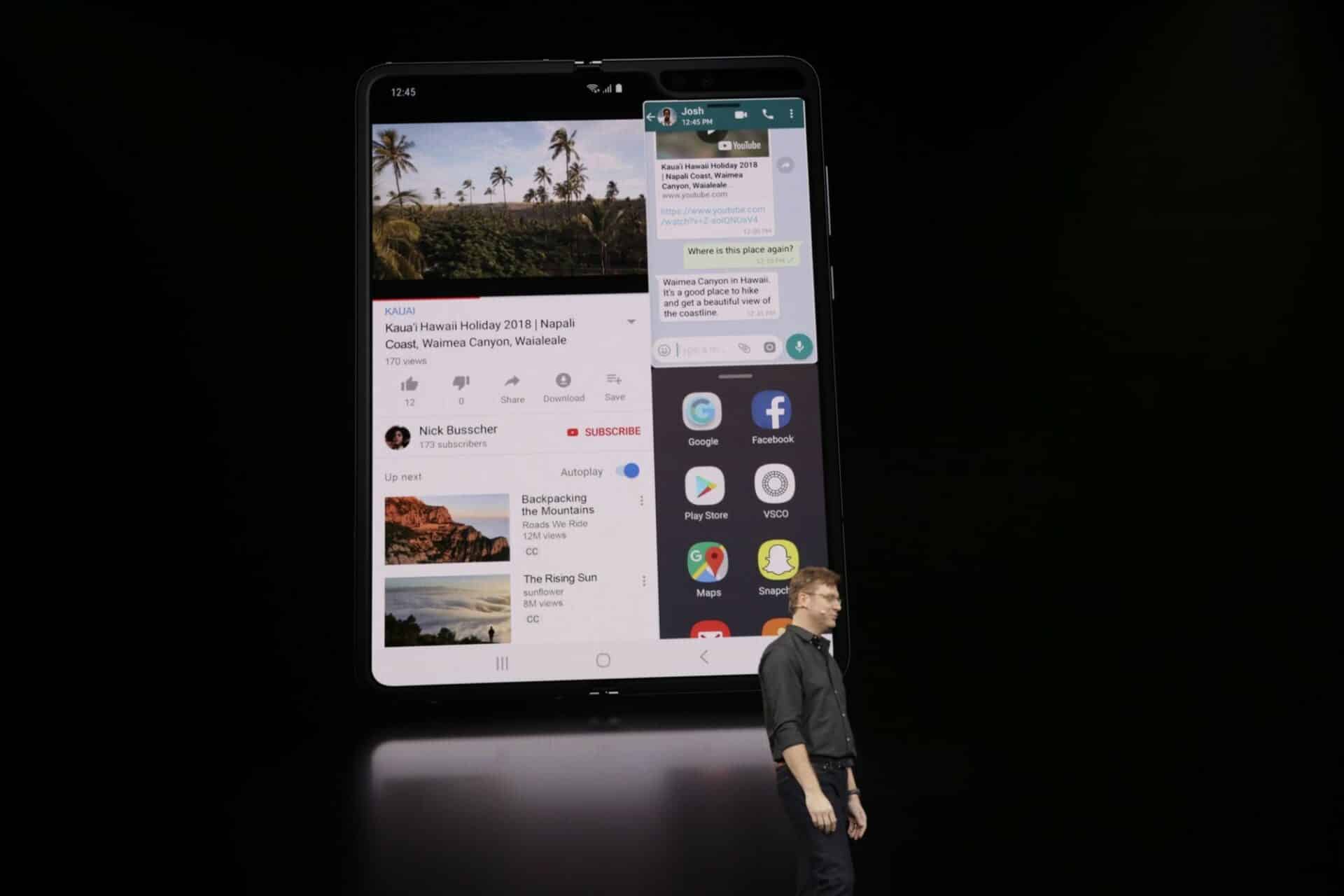 This is no mean feat and Samsung isn't shying away from publicly patting itself on the back.
"Today, Samsung is writing the next chapter in mobile innovation history by changing what's possible in a smartphone. We created Galaxy Fold for those that want to experience what a premium foldable device can do, beyond the limitations of a traditional smartphone," said DJ Koh, President and CEO of IT & Mobile Communications Division, Samsung Electronics.
One mildly undesirable byproduct of such an innovative form factor is a fat hinge that is obvious when the device is folded into a smartphone.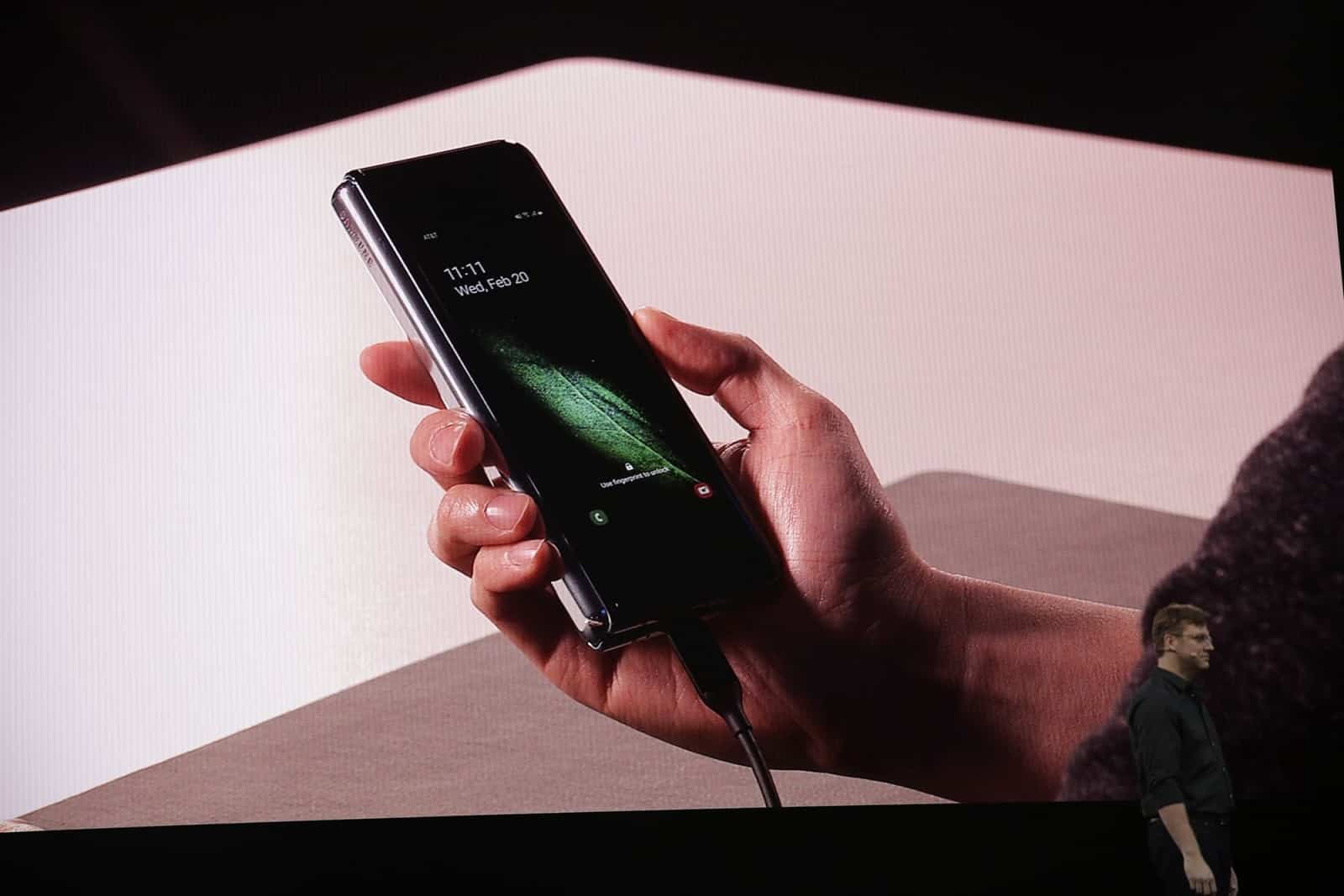 Samsung probably anticipated that this would be a problem, which explains why it will allow customisation of the hinge colour.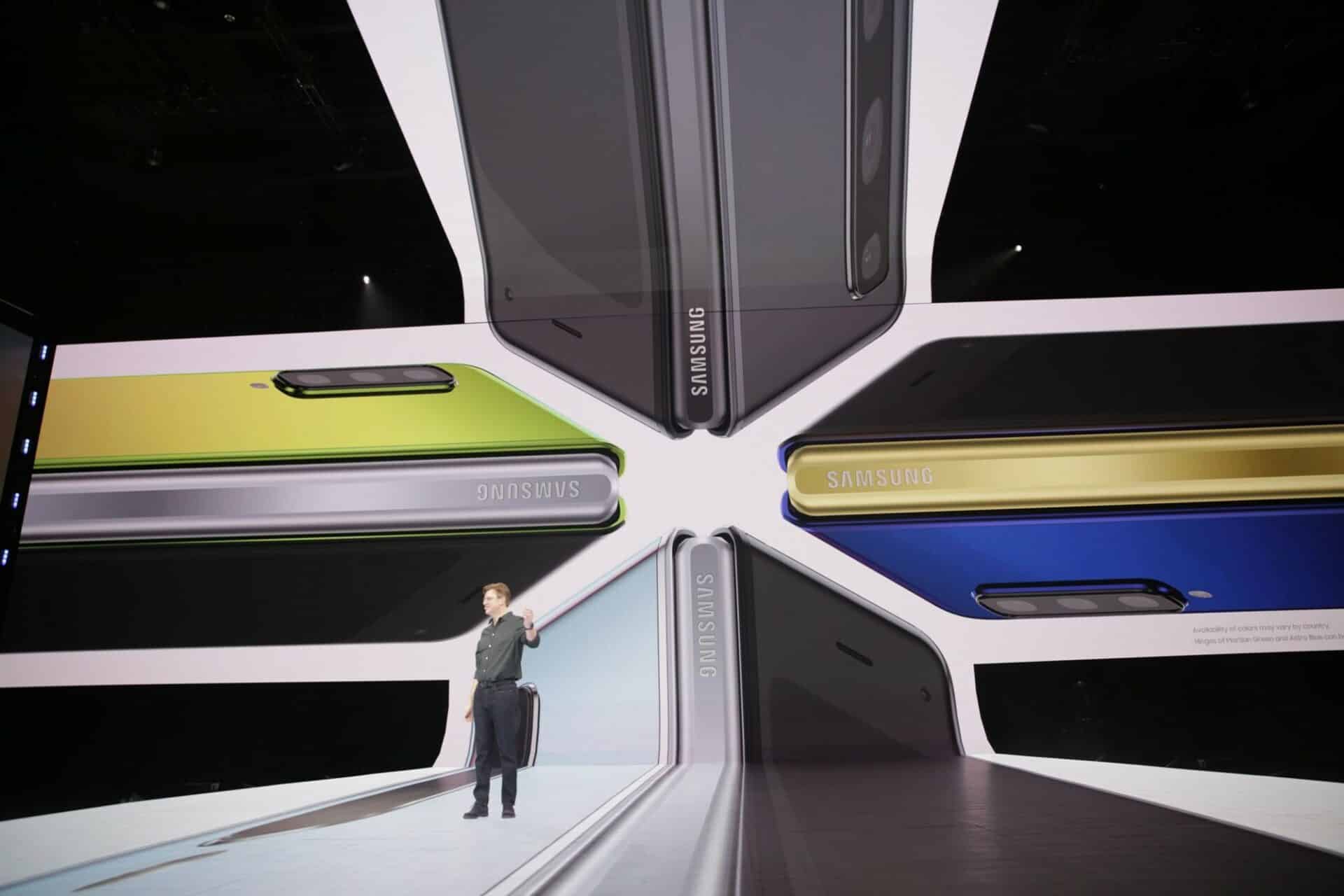 If you are already thinking "shut up and take my money Samsung", the bad news is you will have to wait until perhaps a few weeks after April 26th, when the device will launch in the US. The good news is that when you can finally buy it, it will only set you back a minimum of $1,980 -- just ₦720,000.