In the past few years, education in Nigeria has undergone a paradigm shift as technology adoption and internet penetration in the country continue to increase. Now, Nigerians can access both formal and informal education from anywhere in the world, through the Internet.
While putting out test preparation questions online to help students study on their own in 2013, Chukwuwezam Obanor and Olumide Ogunlana discovered that they could use the technology at their disposal to give learners more value.
"We started with a decentralised, one-one-one classroom tutoring, using technology to achieve scale, thus PrepClass was born," Chukwuwezam told Techpoint in a 2017 interview.
PrepClass is an educational technology company that connects learners with skilled tutors.
---
Suggested Read: PrepClass is addressing Nigeria's educational issues one student-tutor relationship at a time
---
"Since we started officially in 2014 we have helped over 5,000 students to prepare for exams and assist them in different subject areas they have difficulties," says Uchechi Agbaraji, Operations Manager at PrepClass. "We currently have up to 50,000 registered teachers in our database across Nigeria.'
According to Uche, while the company only has physical offices in Lagos and Abuja, it has partner teachers that it connects to learners all over the country.
With Uche as our tour guide, we took a tour of the PrepClass headquarters located in the Yaba area of Lagos. Here's what it looks like.
Welcome to PrepClass!
You are greeted by a simple, yet elegant reception upon entering into the PrepClass office.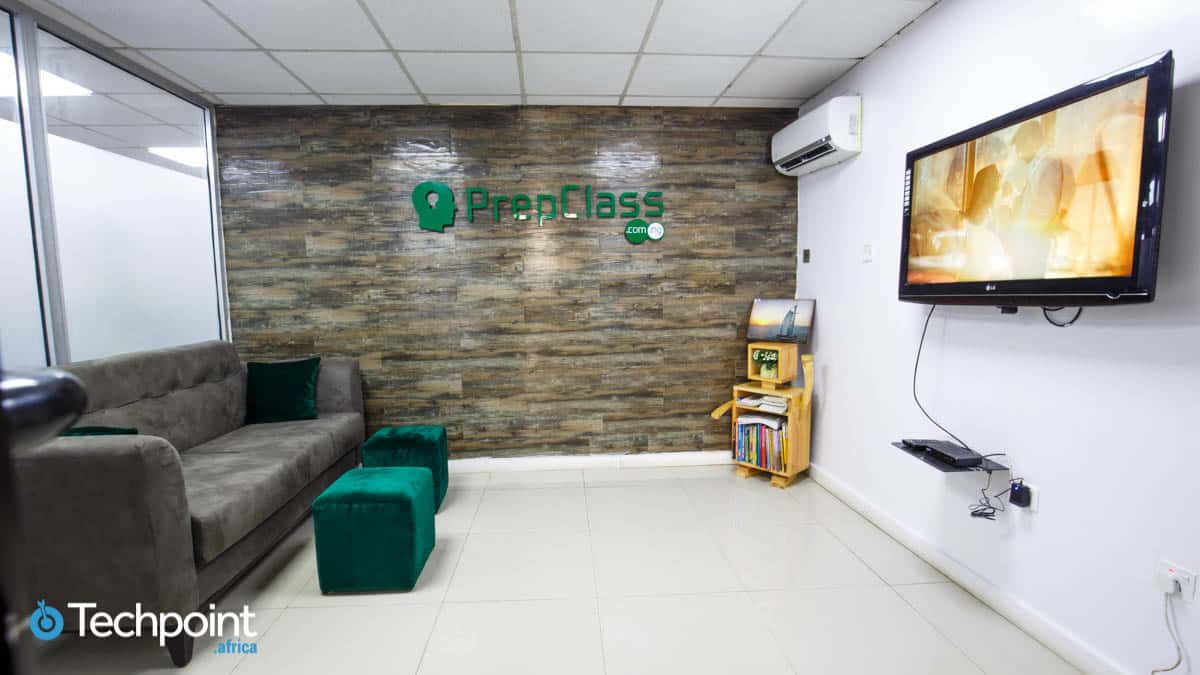 PrepClass' core values

According to Anuli Ejiogu, Human Resource Coordinator at PrepClass, the company's core values tie into its culture of flexibility, hard work, open communication and collaboration.
"We have a casual, flexible work environment here; there's a lot of informality which helps us to easily communicate with one another," she says.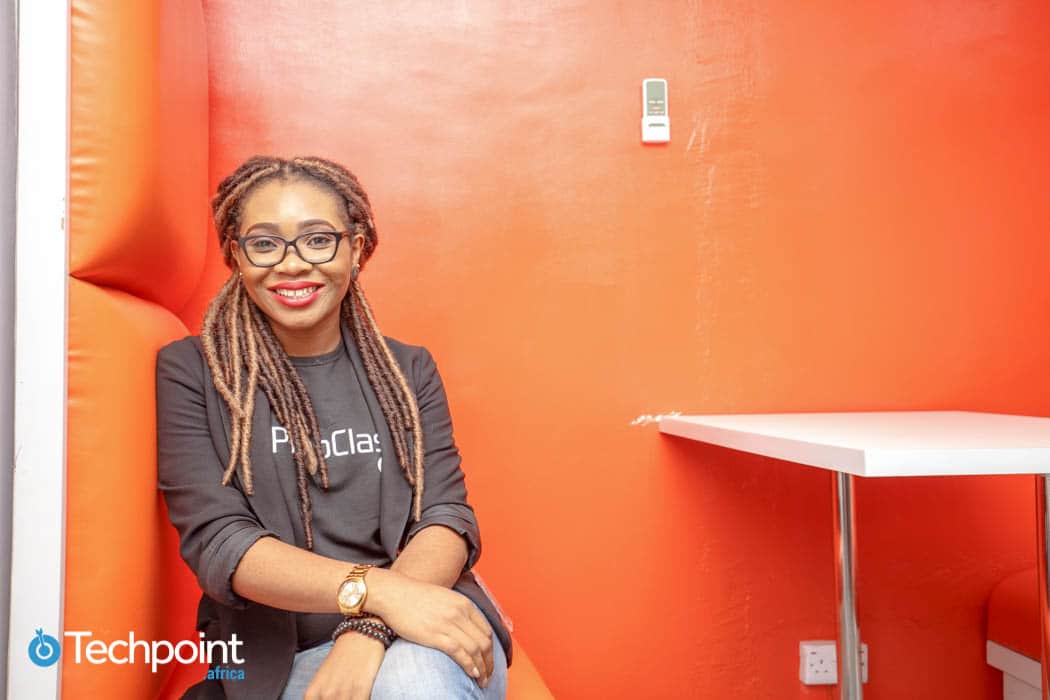 Education Team meeting room
Inside the office proper, our first call is the meeting room for the Education Team.
"The team uses this room to build curricula that are used for lessons, as well as brainstorm on what each curriculum should be like for each class," Uche tells us.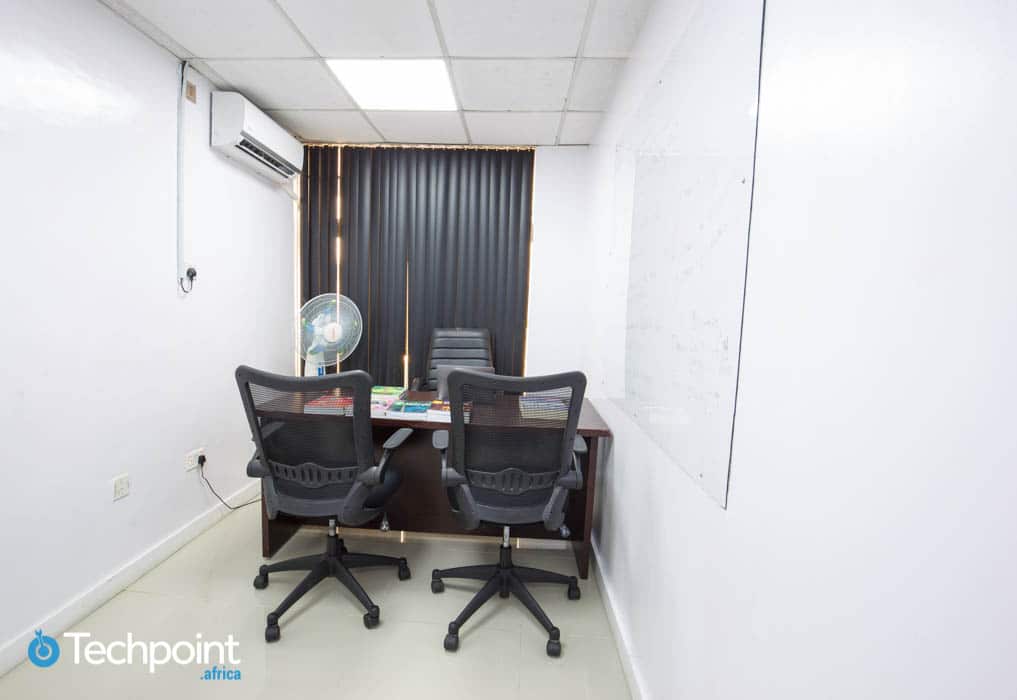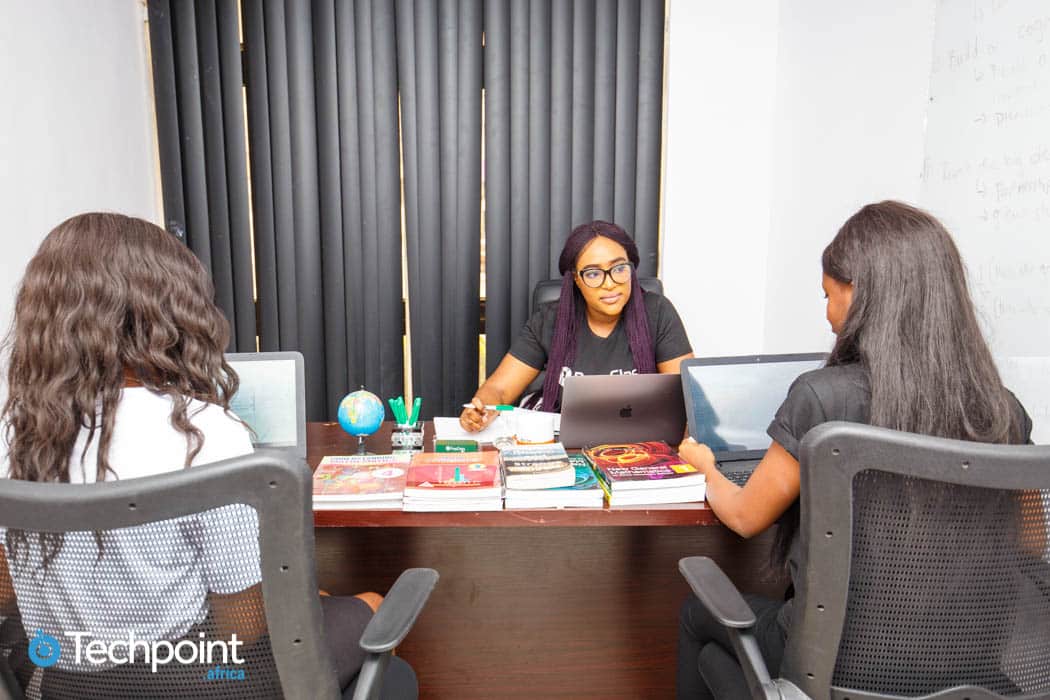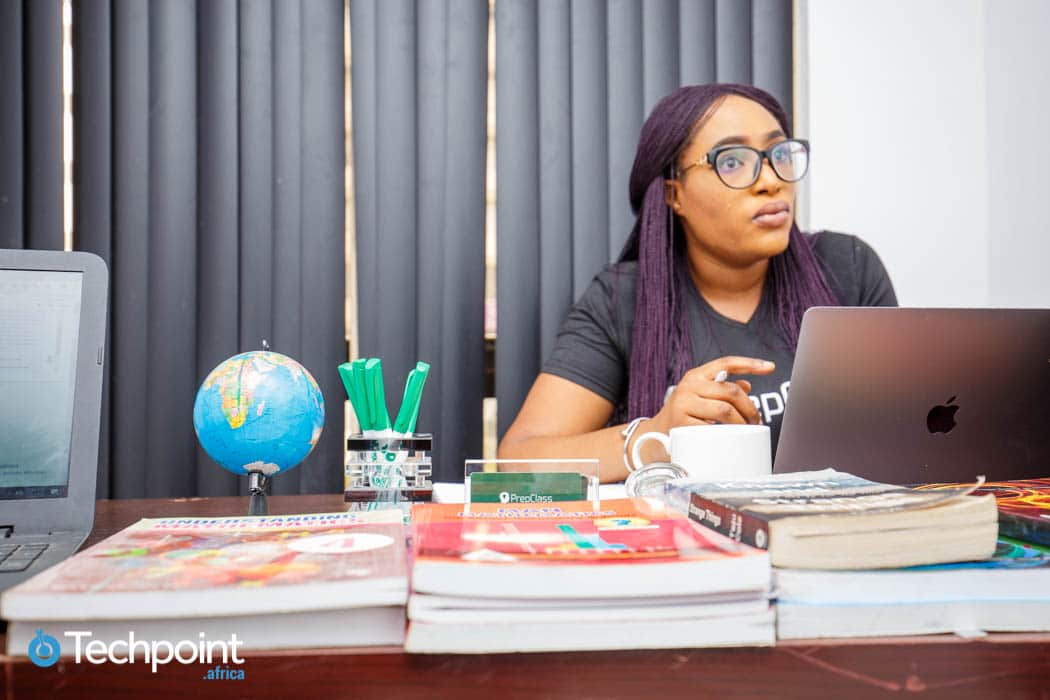 The very Orange Nook
This orange space is mainly used for meetings between two people. Its attractive colour gives the entire office design a pop.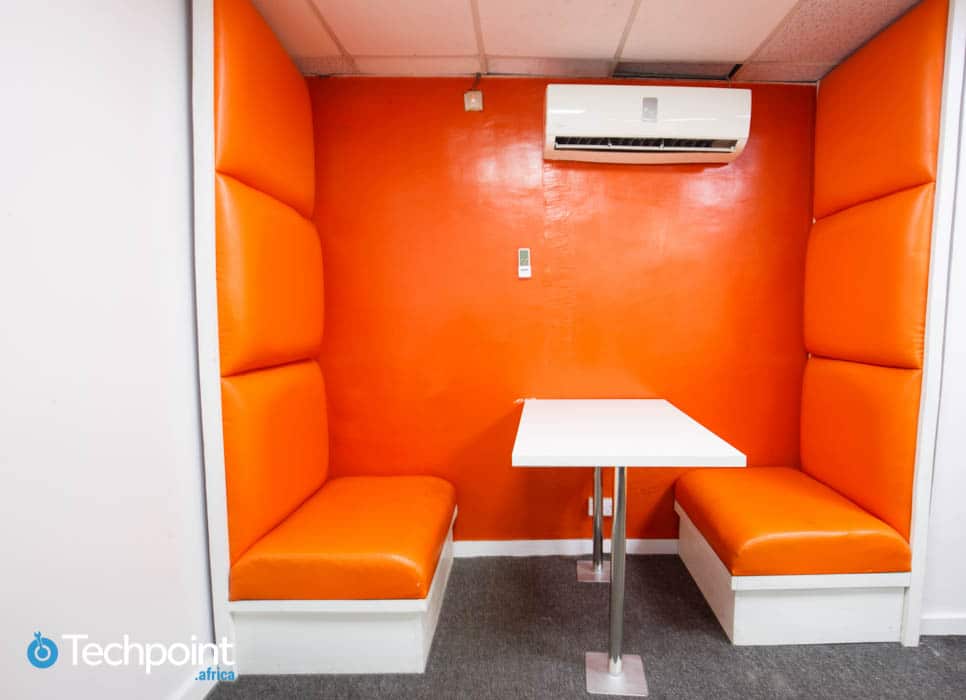 "Departmental heads use it for one-on-one meetings with their subordinates; to get reports as well as to review performances."
Coffee and relaxation spot
The first thing that'll catch your eye in this cozy spot is the speech bubble on the wall.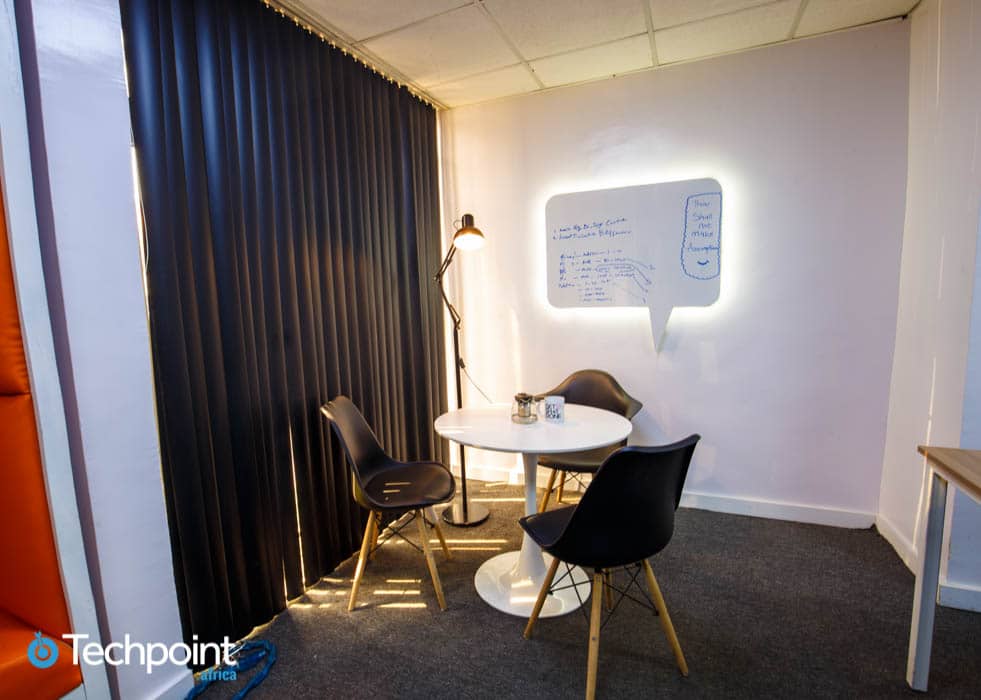 According to Uche, the board is used to push the company's mantra for the week. The mantra is written on the board to remind team members to abide by it.
In addition, team members take coffee breaks here, to relax and chit-chat.
The main work area
Different teams work from different tables in this area of the office space. From the operations and sales team that "call clients to get requests, and connect them with required tutors", the PR and marketing team, to the tech team that works on the PrepClass online platform.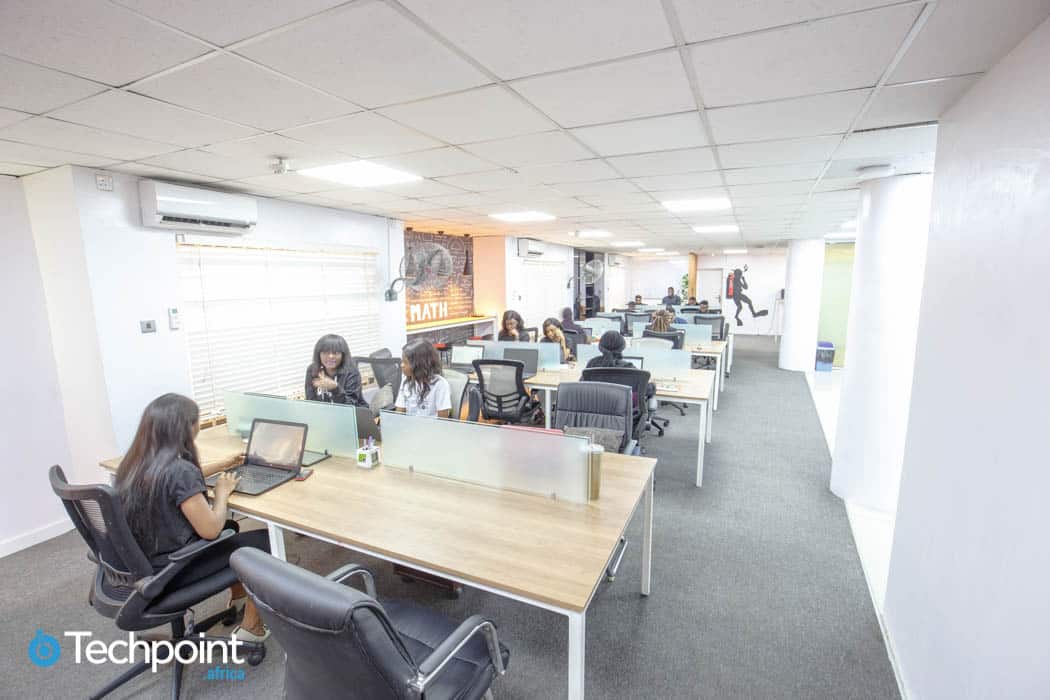 The MATH space
Something you can only see in a place like PrepClass. It is an additional workspace for team members who want to work away from their regular work area.
A closer look into the space; peep the different math "workings".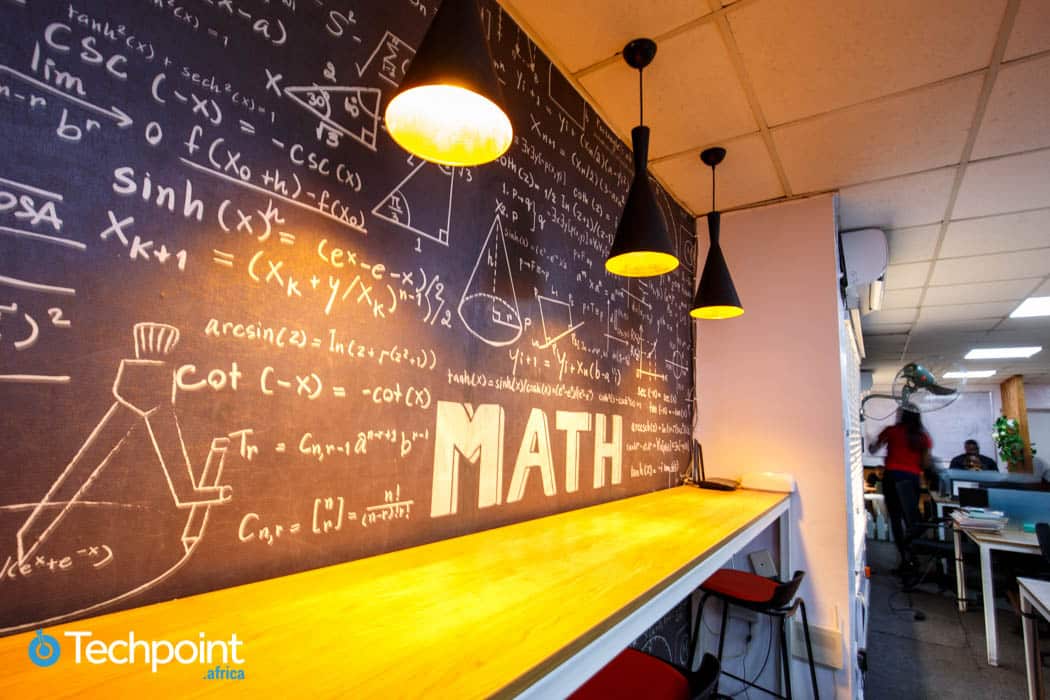 The bag locker
Next to it is the Green Section
This is another additional work space away from the regular work area. See that bell in the corner? It is rung every time the team hits a milestone.

Scuba diver with the fire extinguisher
Apparently, its bigger left foot is an artistic error but as you can see, it still works.

 The cafeteria


The elegant boardroom
"This is where decisions are made," says Uche, "We hold departmental and management meetings. We argue here and finalise on what a certain process should be."


The studio
PrepClass has an app that provides educational video content for students preparing for Joint Admissions and Matriculation Board (JAMB) examinations.
"Teachers come in here to shoot the videos teaching various subjects"

Founding team's office

Faces at PrepClass


Team PrepClass

This brings us to the end of the PrepClass office space. The office design is simple, yet elegant. Also, the company's culture of flexibility and openness is evident in the way team members work and interact with one another.
---
Do you think your office is cooler? Invite us to take a tour through our lens.