For many individuals who journey into entrepreneurship, there is usually an underlying story. Okey Ibekwe Essey's wasn't any different. In 2015, Okey witnessed an incident that changed the course of his life.
"It sounded like a brutally disturbing nightmare," he narrates, "alone in a forest, miles from home, a 13-year-old teenage girl, Uduak, in Owai Cross River State, fights off a man as he tries to rape her. She flees home in terror, hours on foot, afraid for her life. The next day, the scene repeats itself, but this time she wasn't lucky. She was raped and badly assaulted. Yet, facing her attacker in the forest again, as she must day after day."
Apparently, the teenage girl goes to the community forest everyday to fetch firewood, but on that second occasion happened upon a rapist who eventually had his way with her.
"This wasn't a nightmare, it is a reality I witnessed personally and then decided to do something about the root cause," Okey continues.
Many young girls are forced to collect firewood and, as is the case with the young teenager, it is not without consequences. Also, there are health impacts too; women who cook using traditional means (stoves and firewood) suffer indoor fire inducing pollution daily, making it the second leading childbirth associated health risk for these women and girls, according to WHO.
Okey's solution is PowerStove, an acclaimed "world's first and only (stainless steel) clean cooking stove with self-powered IoT system" that tracks cooking, mitigates carbon emissions in real-time and saves users funds that should have been spent on repeated high consumption fuel. Like most modern cooking equipment, PowerStove completely eradicates any need to fetch firewood in the forest.
Unlike the modern cooking stove, utility-wise, PowerStove cooks five times faster than traditional stoves, using 70% less biomass.
The system self generates its own electricity, from the conversion of excess heat from the burn chamber, producing 50 watts of electricity which can charge power banks and mobile phones, TVs, radio and LED bulbs.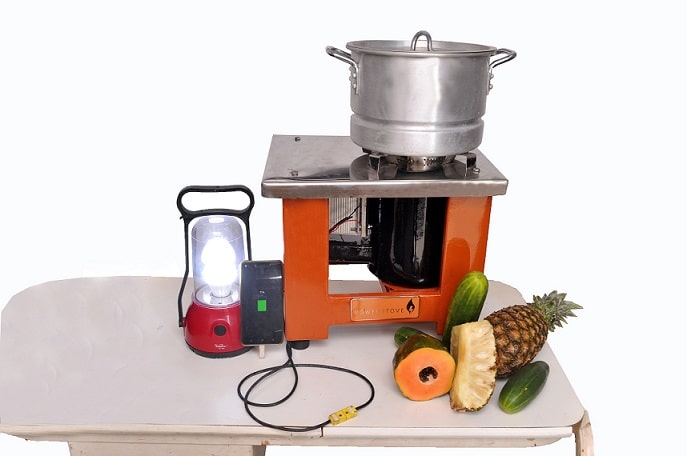 "We also produce Goodife Biomass Pellets from agricultural and wood waste which costs 60% less than firewood and 80% lower than charcoal and cook foods twice longer than cooking fuel. Hence saving users $300 annually," he adds.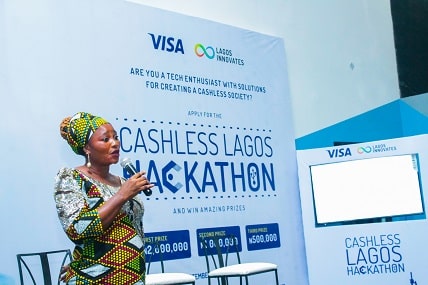 There are two models of PowerStove, each costing ₦12,000 ($33) and ₦21,000 ($58) respectively. PowerStove costs 20% more in retail price compared to competitive products imported in Nigeria, sold at ₦9000 ($24) and ₦18000 ($49) respectively. And while this appears as a deterrent of sorts, Okey says it has no effect at all on demand for PowerStove.
"Our competition doesn't generate electricity, and also we save more cooking fuel than they do."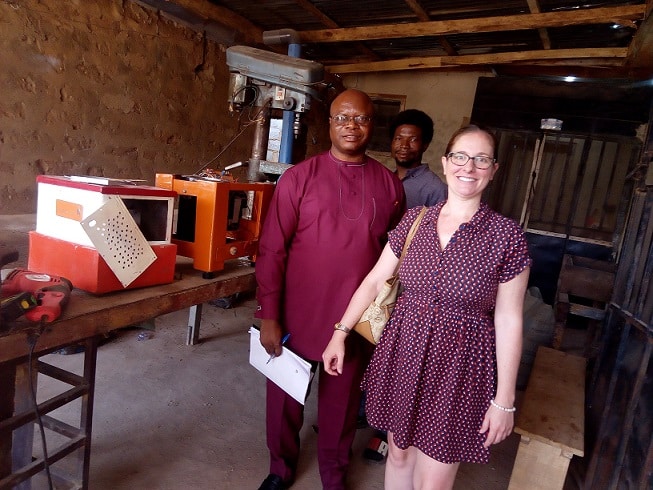 In
Nigeria, the industry market valuation for clean stove is $617 billion from an estimated 30 million households, according to the National Bureau of Statistics. However, PowerStove's actual addressable market is the rural and urban survivors of between $1-$10 per day, institutions and small commercial businesses.
Since launching on 18th of August 2017, PowerStove has managed 780 users, has a backlog of 1050 users on a waiting list, averages a monthly demand of 25 tons of Goodlife Biomass Pellets and has made over $80,000 in revenue.
Three years from now, it will launch PowerStove Kit, an easy-to-assemble model for the export market, and expect sales at PowerStove retail stores to grow to $655,000 within three years. As it stands, imported clean cooking stoves remain PowerStove's most feared competitors comprising kerosene stoves, gas cookers, electric stoves, efficient charcoal stoves like Burn Stove (Kenya) and Envirofit Stoves from China.
But according to Okey, the 40% price hike on charcoal, kerosene, and liquefied natural gas (LNG) in the last six months have created an opportunity for PowerStove to make an exploit.
"It's easy for them to offer lower purchasing price but what about the high cost of usage which is what most users groan about?
Local clean cookstove companies are also real competition, but we believe that as long as we focus on producing and selling biomass pellets, which cost 70% less than charcoal, we will continue to grow our business within our competitors," he concludes.
---
During Techpoint Build 2019, on the Pitch Storm stage, PowerStove will be competing against 11 other startups for $10,000 in equity-free prize money.