Earlier in the year, Techpoint shared the story of four engineers who left payments giant, Interswitch to start a company which they called TeamApt.
A captivating thing about the story is how the startup (at the time) bootstrapped to profitability within two years.
It piqued the interest of many because, not only was it a new startup, it also happens to play in a terrain that had established names like Paystack, Flutterwave and even Interswitch.
In the Nigeria tech scene presently, fintech undeniably is the toast of everyone and such influx is proving that a crowded space is no doubt highly competitive. For this reason it seemed improbable that a startup barely finding its footing in the industry would manage such feat.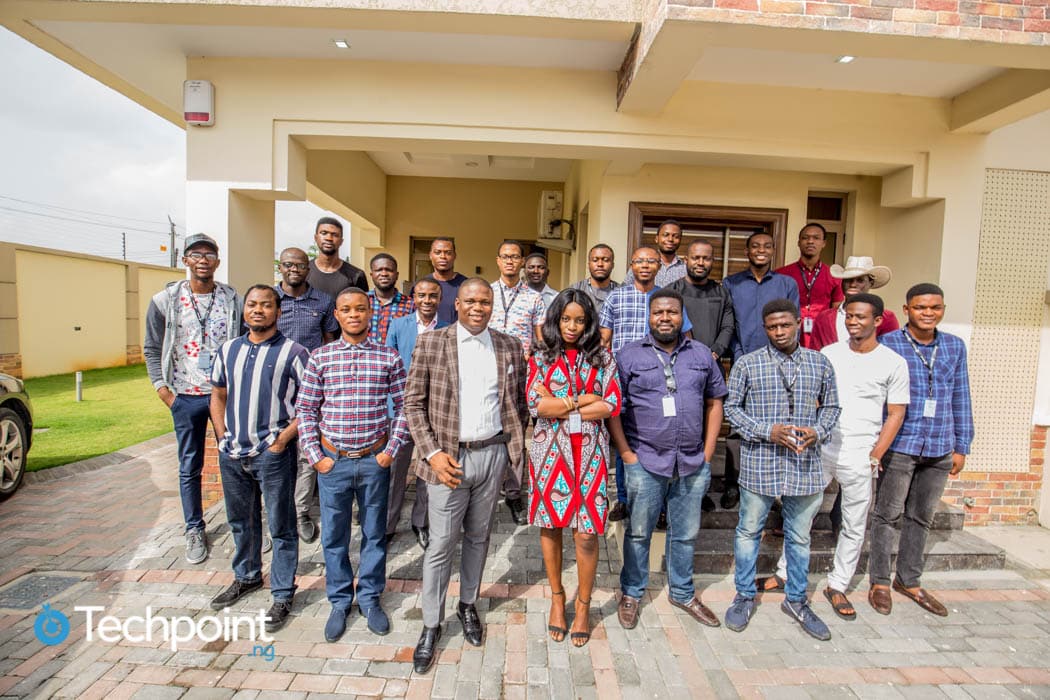 A couple of days back, I got an invitation to the office of TeamApt, located in a sprucely decorated section of the Lagos Island. As I made my way into the office of Tosin Eniolorunda, TeamApt's CEO, thoughts of how they grew in a short while still filled me.
Tosin had other plans; he wanted to clarify the current position of the company. From experience, this sort of thing happens only when business is on the upbeat. But just how correct are my assumptions?
One thing Tosin made sure to emphasise, from the beginning of the discussion, is that TeamApt till date has not raised any funding.
He followed this with the confirmation of ₦15 million as his total savings -- from Interswitch and other personal projects -- that went into starting TeamApt. But that is not all.
You know how hard it is to get one's first paying customer? Well, according to Tosin, it took a while, and ironically, a break had to be sealed off the back of running against an all too familiar competitor.
"Fidelity Bank needed a reliable client to help them build out support systems and although TeamApt bid alongside Interswitch, it was us who landed the job," Tosin recalls.
Earlier in the year, during Techpoint's first  interview with TeamApt, Tosin pratically boasted of plans to on-board 98% of banks in Nigeria before the end of 2018.
The numbers of banks in Nigeria is presently put at 30 and Tosin tells me 26 among them are already clients of TeamApt. While this is 12% short of the 98% target, Tosin affirms that the plans to unboard Ecobank and Polaris Bank -- two banks that will make up the numbers -- are in the final stages.
Interestingly, they have achieved all these by just mere word of mouth.
Also, Tosin alluded to 4500% revenue growth, $160 million in monthly transactions, 55 deployed solutions, 100,000 active monthly users and a staff strength of 71 people -- all within just three years of operation.
Impressive as they all sound, I had many questions of my own. But because of time I left Tosin's office with a few of them unanswered. Before leaving though I asked, if raising funding is an option for TeampApt in the near future, but he refused to give a definite answer.
As I think deeper on it, I keep arriving at the same conclusion; a projected 4500% revenue growth is otherwise an open invitation to high value investors. Could this really be the play?
Any way it plays out, TeamApt will certainly be holding the control card.
Featured Image: reynermedia via Compfight cc