Many reports in the past years have revealed that a lot of businesses in Nigeria fail within their first three to five years. According to Ibukun Obe, Nigerian businesses, unlike their global counterparts struggle to survive through generations due to a lack of knowledge on how to scale over a long period of time.
Ibukun is the CEO of Premier Hub Innovation Centre, an innovation hub located in Akure, the Ondo state capital. It began operations in August this year.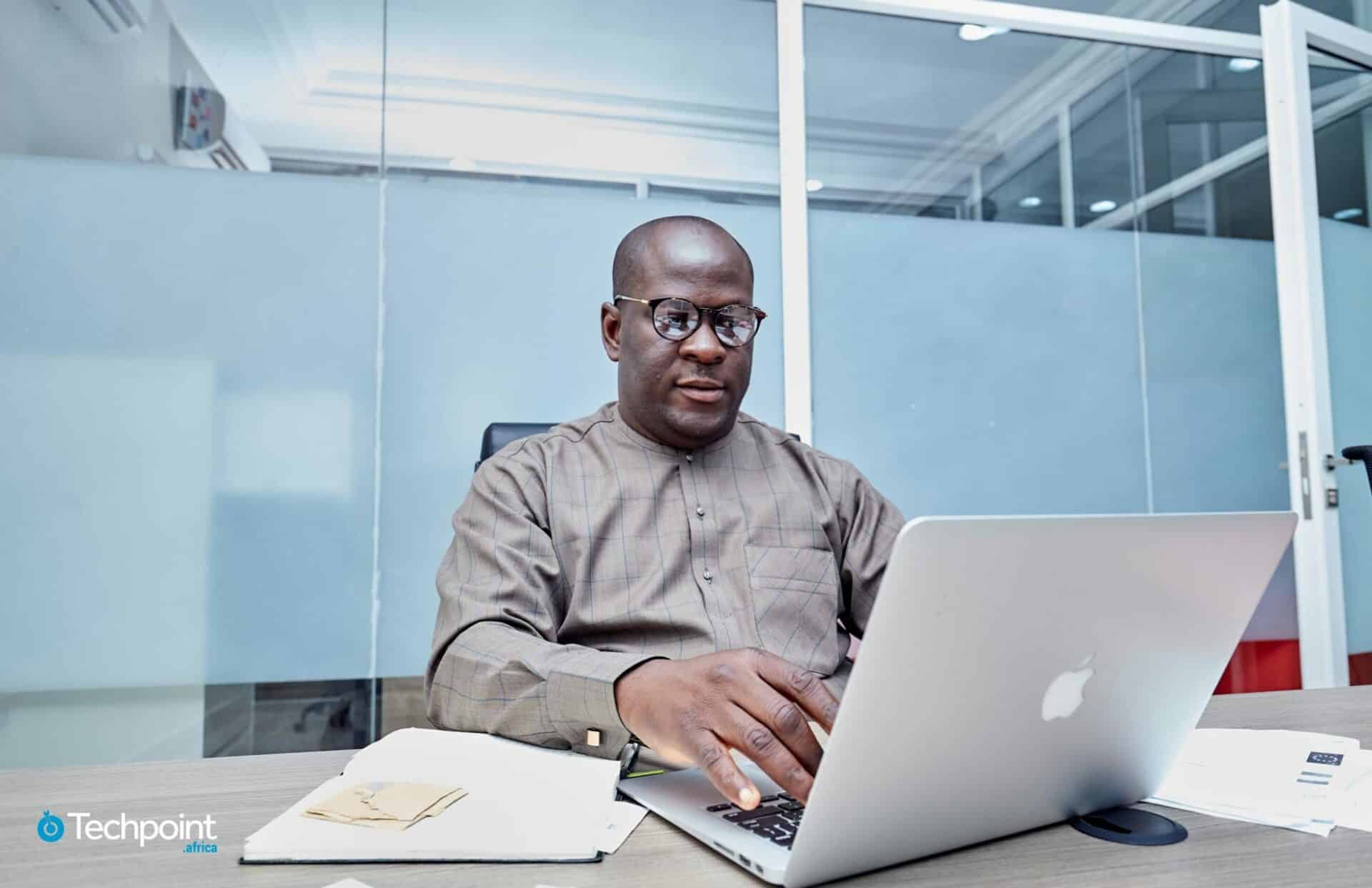 "We set up Premier Hub to give Nigerian entrepreneurs the kind of knowledge and exposure they need to scale their businesses from one generation to other. The South-West is our focus area and we're starting from Akure," Ibukun told us during our recently concluded Innovation Tour across South-West Nigeria.
To achieve this, Premier Hub plans to run several training  and incubation programmes for entrepreneurs. Starting with the recently concluded i-startup Southwest, an incubation programme for entrepreneurs in the South-Western region of Nigeria, in partnership with the federal government through the National Social Investment Programme (NSIC).
"We plan to organise other training and incubation programmes soon," says Kome Brown, Communications Lead at Premier Hub.
"For sustainability, we run a co-working space for visitors, entrepreneurs, freelancers and students who need spaces to work from."
With the help of Tolu Adesemola, our tour guide and Community Manager at Premier Hub, we took a tour of the facility. Join us.
Premier Hub, The Building
Premier Hub Innovation Centre is located along the Ilesha-Owo expressway, which is sort of at the outskirt of Akure.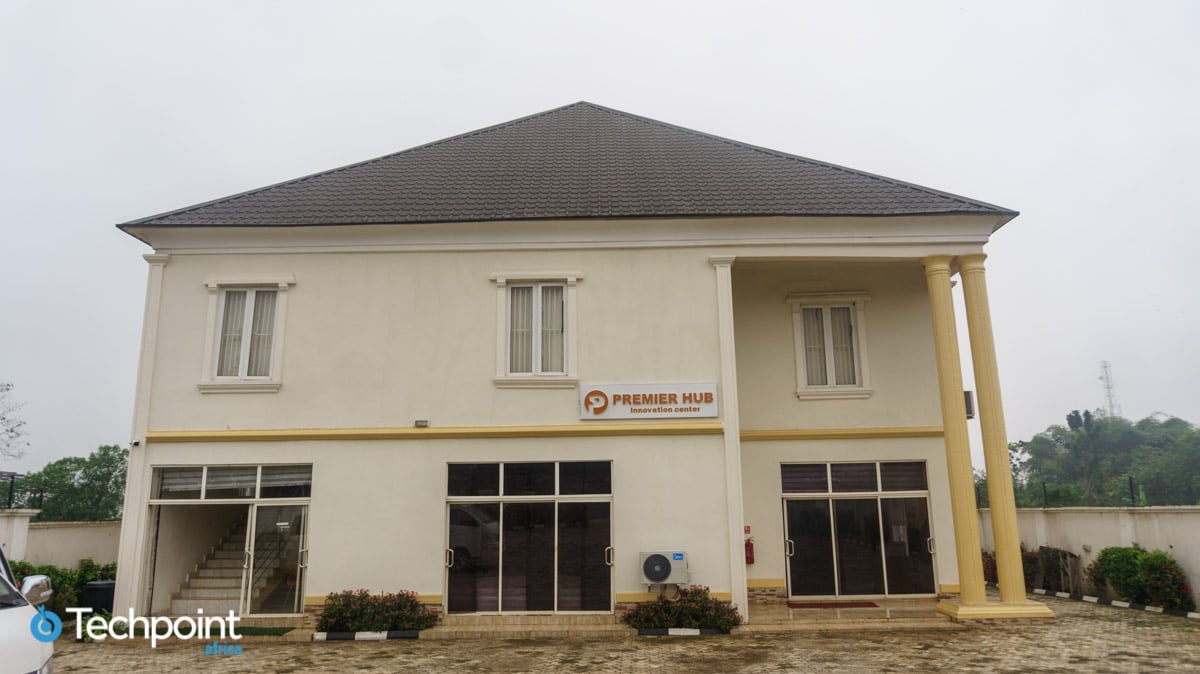 The reception gives you a glimpse of what you should expect, a very relaxed and innovative space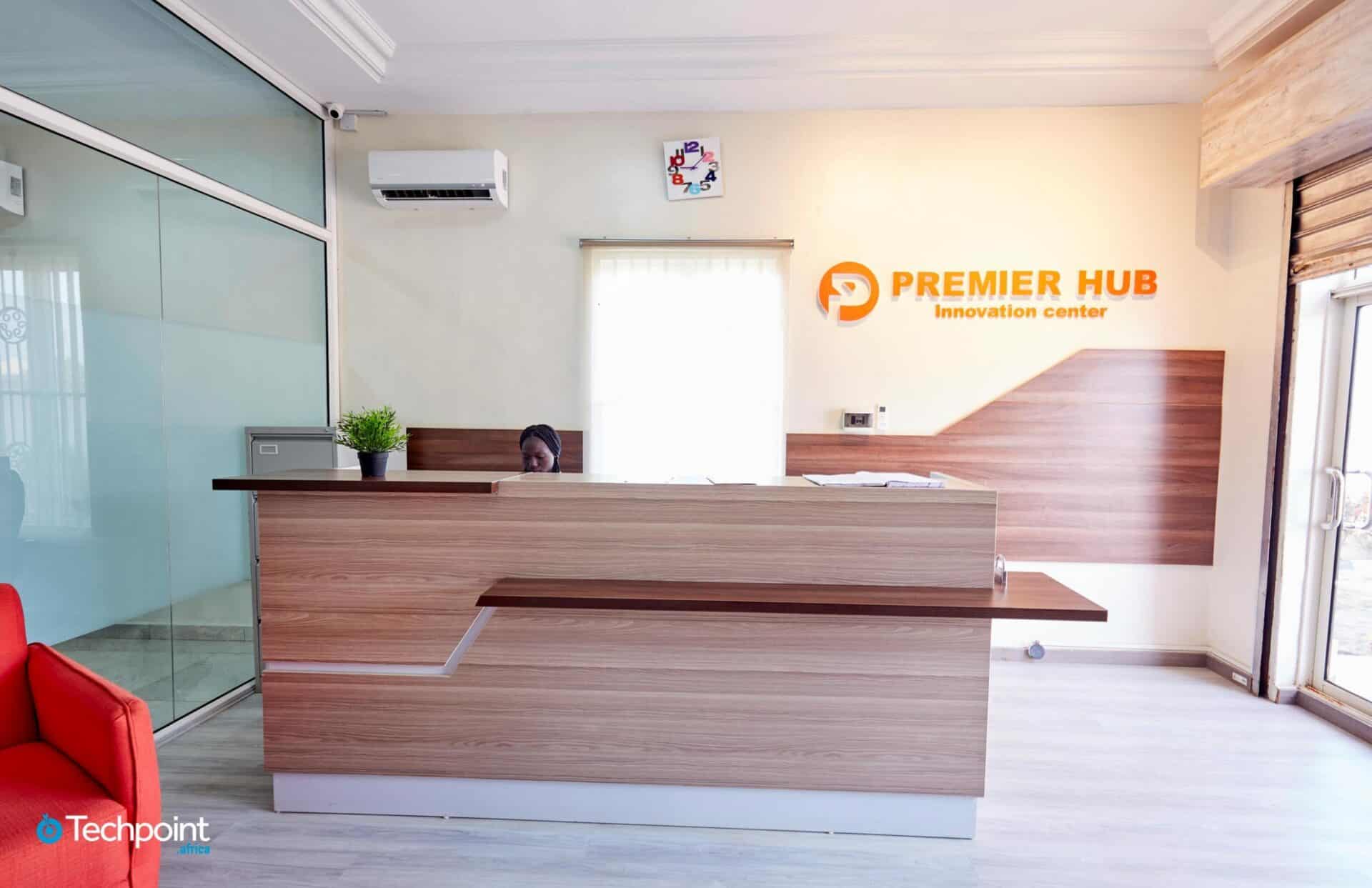 Once you step into the work area, you are welcomed by some work-friendly music.
The Selfie Spot
The lights already give its purpose away. This space is designed for visitors to take selfies and post on social media, of course not without tagging Premier Hub. It also doubles as a waiting lounge.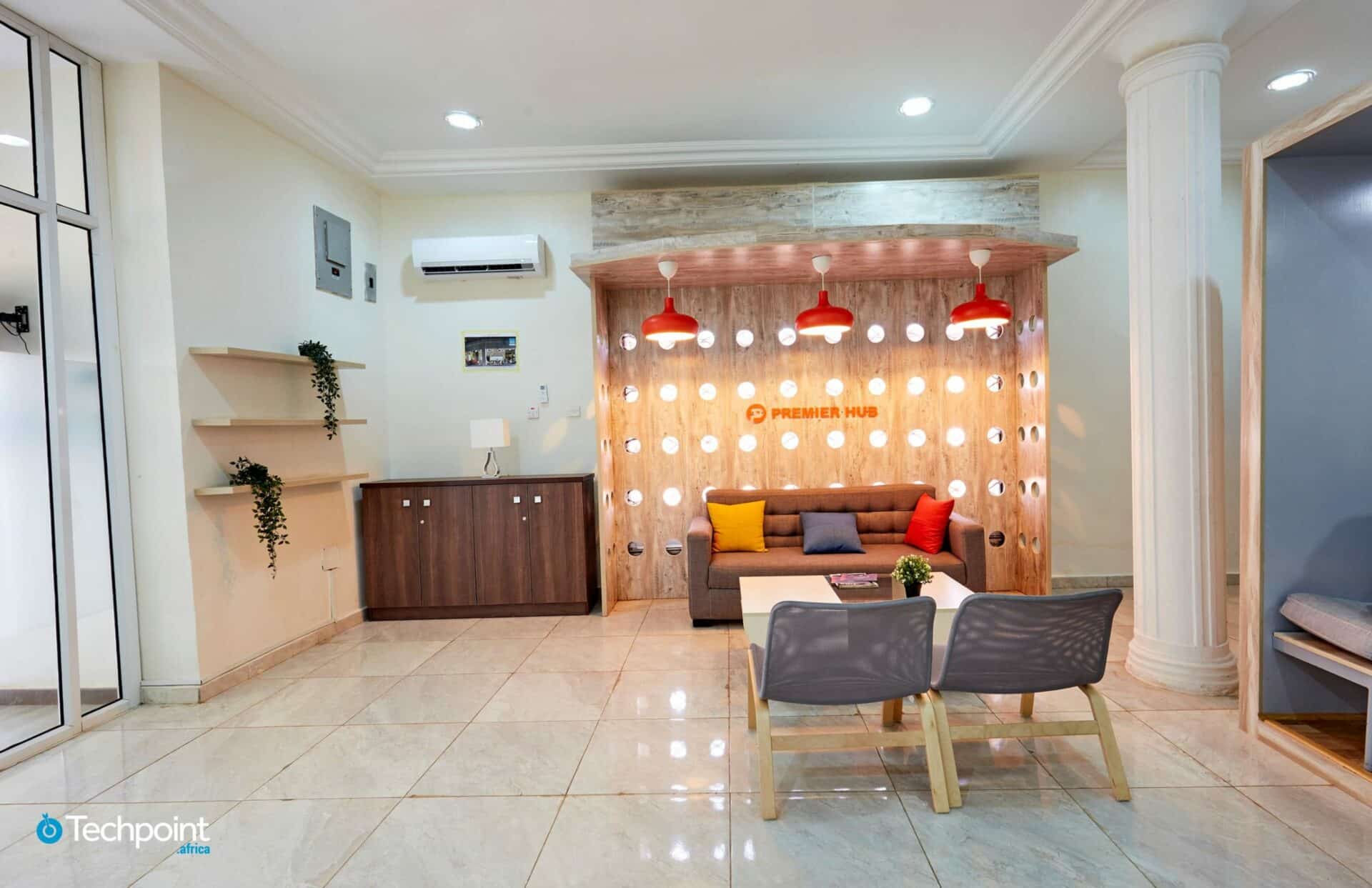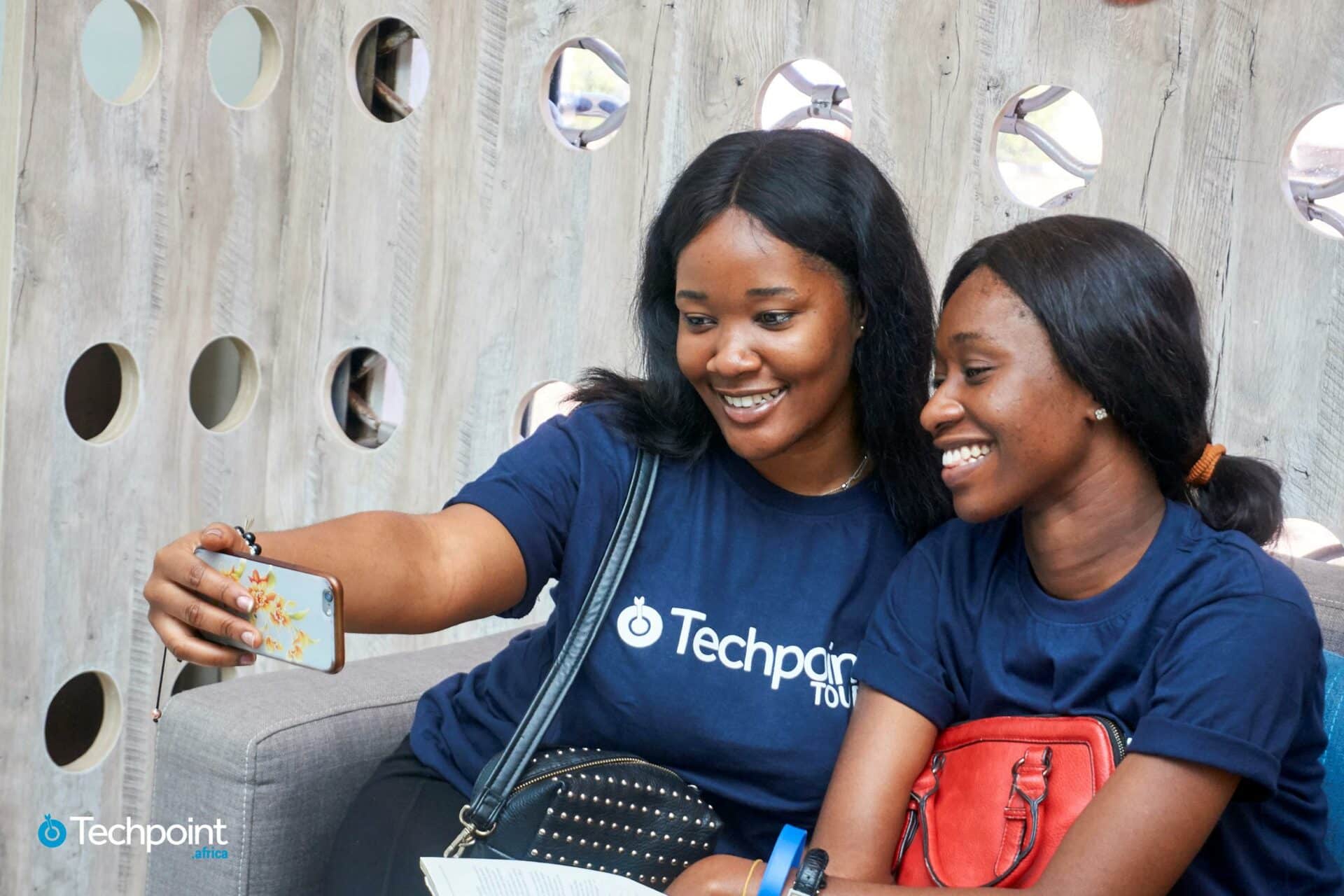 To the work spaces!
"Think outside the ... box"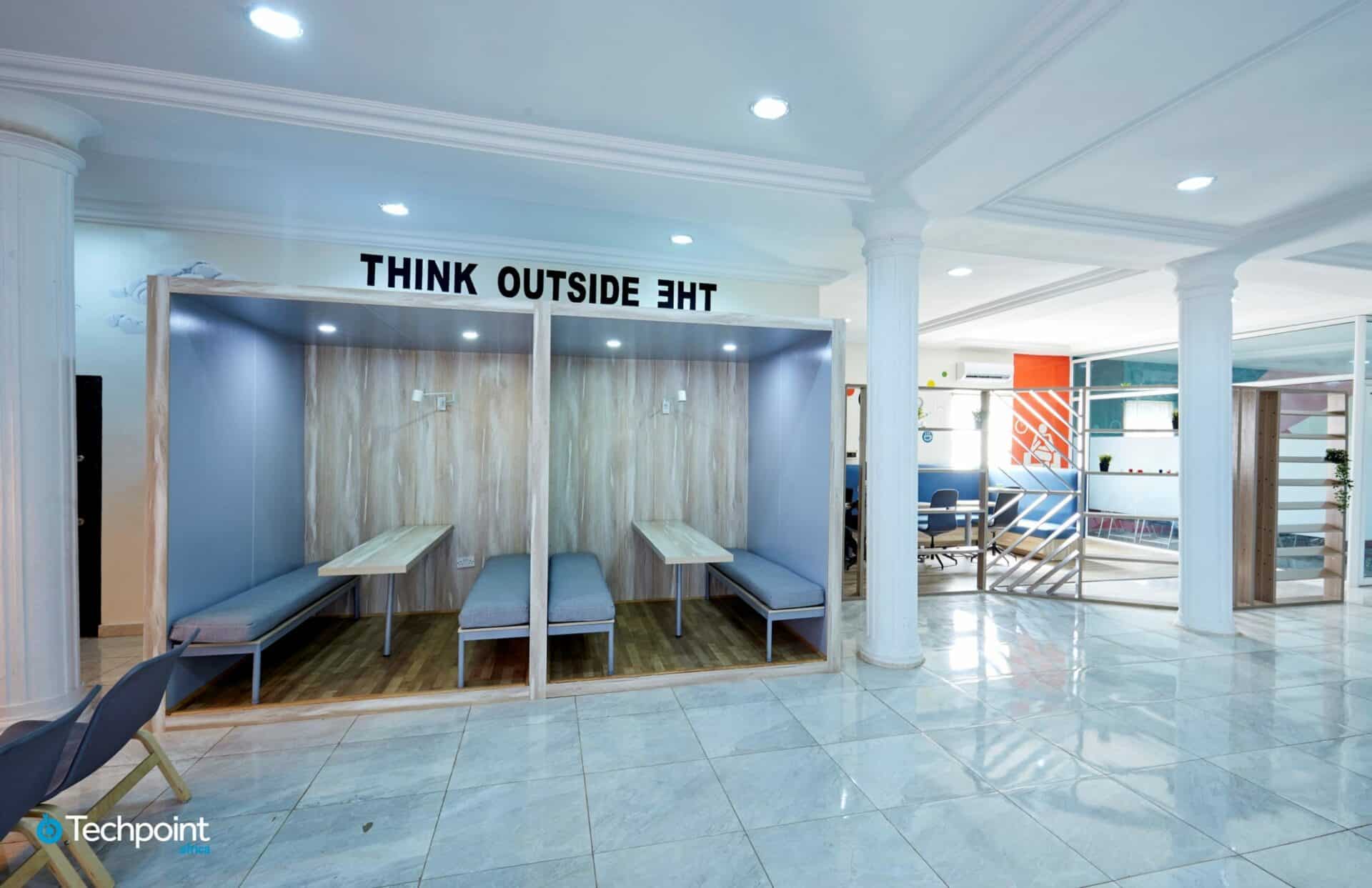 Get it? This space is actually called the Box Office.
"It's a co-working space," Tolu tells us. "The subscription is for students basically. It costs ₦1,000 (about $3) per day and ₦4,000 (about $11) per week. It includes access to uninterrupted power supply, WiFi and our dining room from 8 AM to 5 PM."
The cozy U-Lounge
U-Lounge because the space is U-shaped. Check out the depiction of innovation on the wall.
"Every icon on this wall represents everything around the creative industry, innovation, ideas, funding, and so on."
It doesn't look like your regular shared work space, but it is. Subscription rates are the same as that of the Box Office.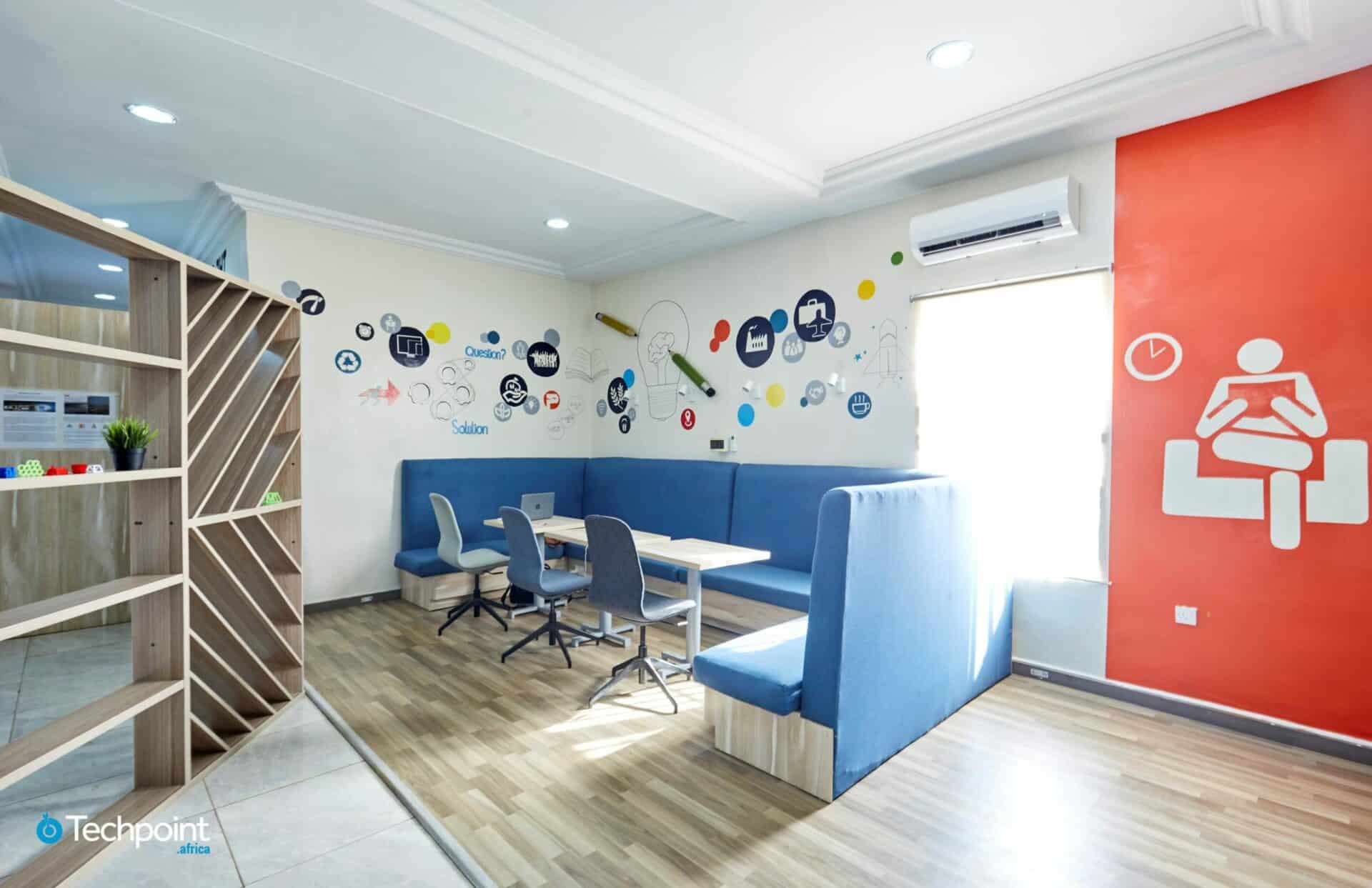 The training room
As the name suggests, organisations use the space for training and workshops.
"It can sit between 30 to 50 people depending on the number of furniture we have here. It goes for ₦70,000 (about $192) for a full day, usually on weekends and ₦9,000 (about $25) per hour on weekdays. We also offer printing and scanning at discounted prices. "
"Technology connects here"
This is the Manufacturing Room. 3D printing happens here. According to Tolu, most of their customers are architecture students from the Federal University of Technology, Akure (FUTA). Printing is at ₦300 (about ¢85) per gram.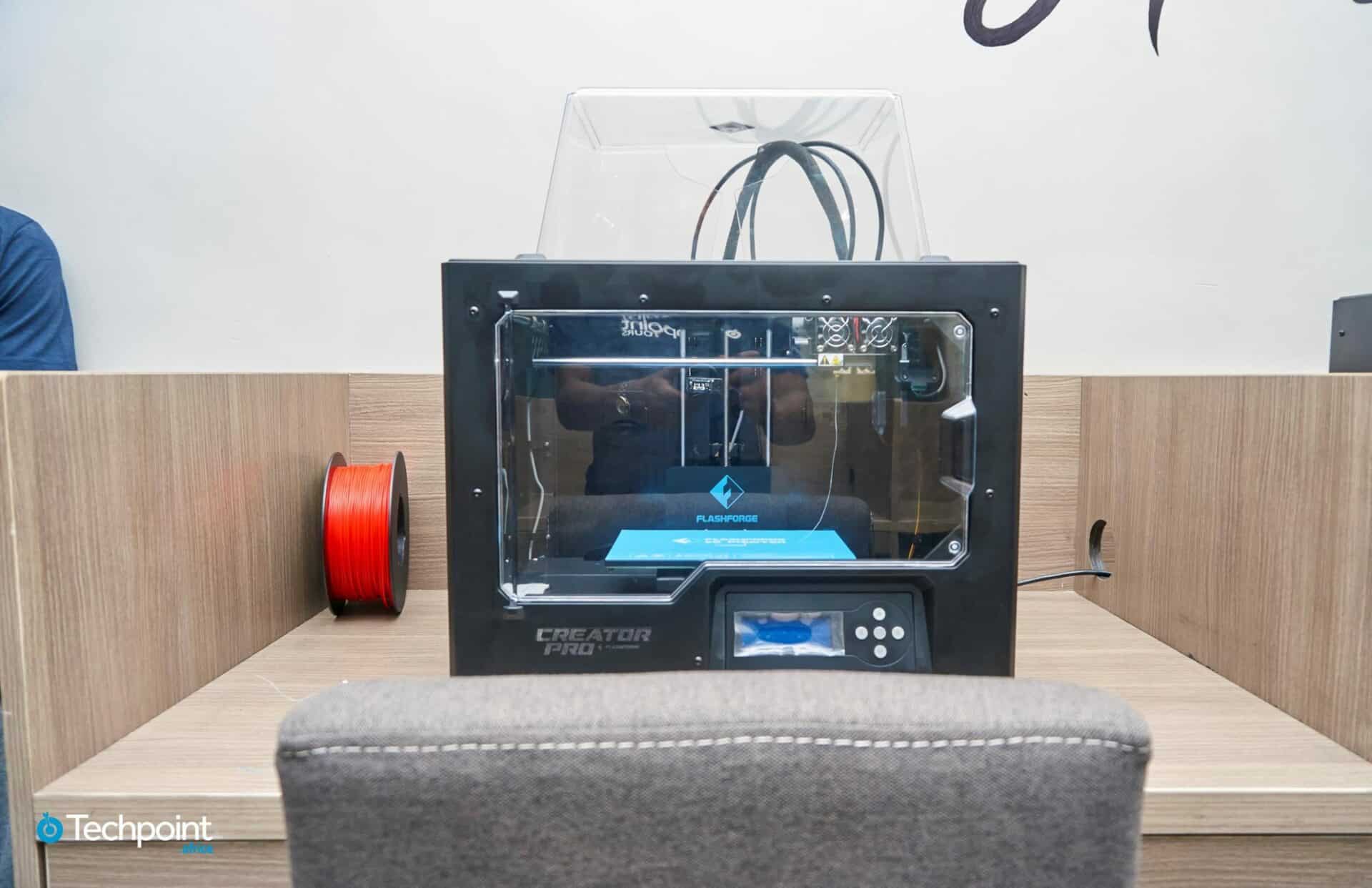 Conference room
This room is for business meetings and conferences. It goes for ₦4,000 (about $11) per hour and ₦30,000 (about $82) per day.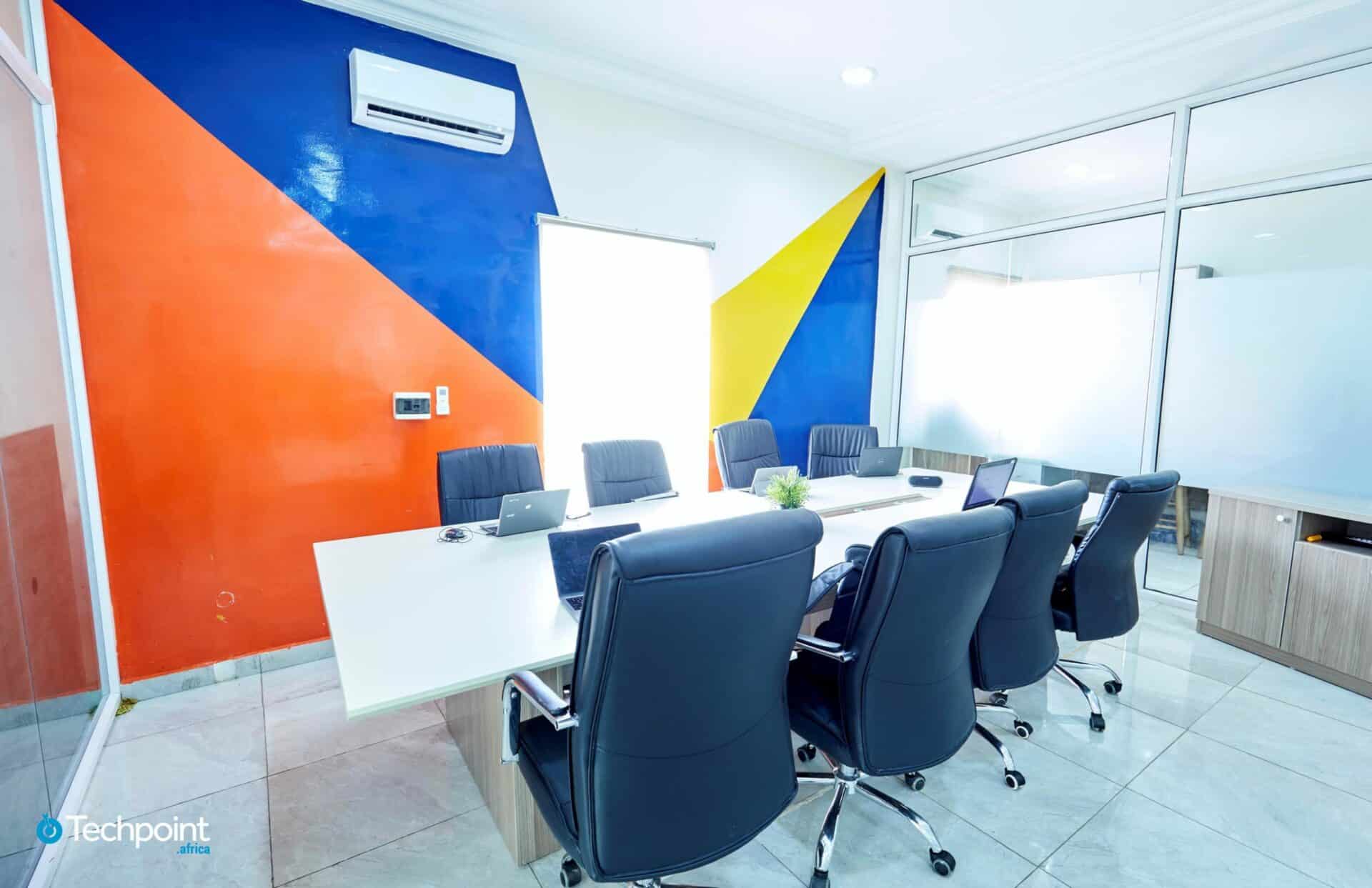 An innovative open work space
For people who choose not to work from the Box Office or U-Lounge, this equally conducive space is available to them at the same subscription rate.
This open space can be converted to an event centre

We actually held our Akure meetup here

An additional work space. The music that welcomed us came from here.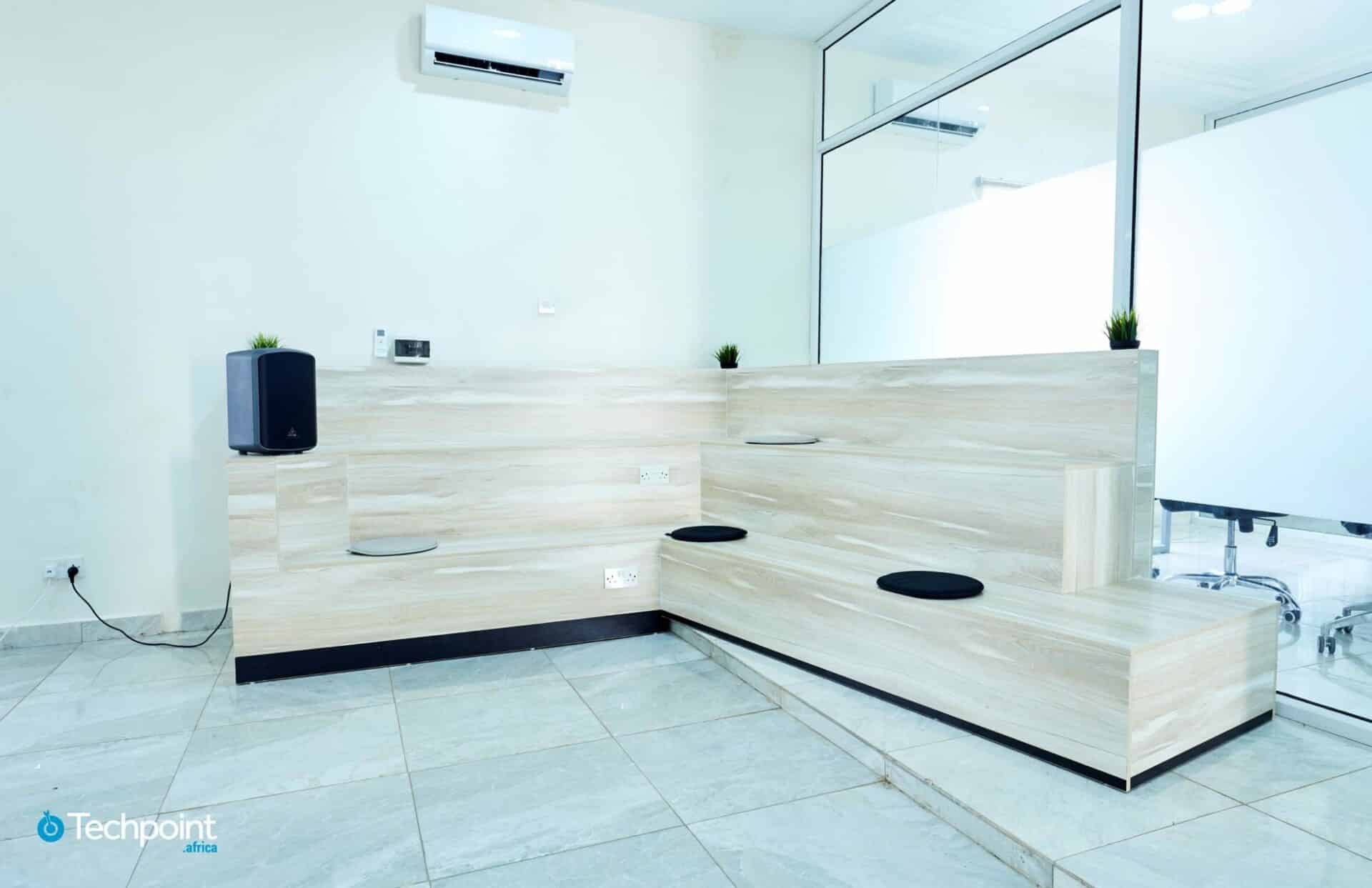 There's a private office space
"Businesses can use this place for a long period and pay quarterly, for six months or annually. They can brand and structure the space and put their name on the door. They also have access to a shared reception."
"Upload here"
This is the dinning room where all the "uploading" takes place. Tolu tells us that food is not allowed outside here to enable them contain the aroma.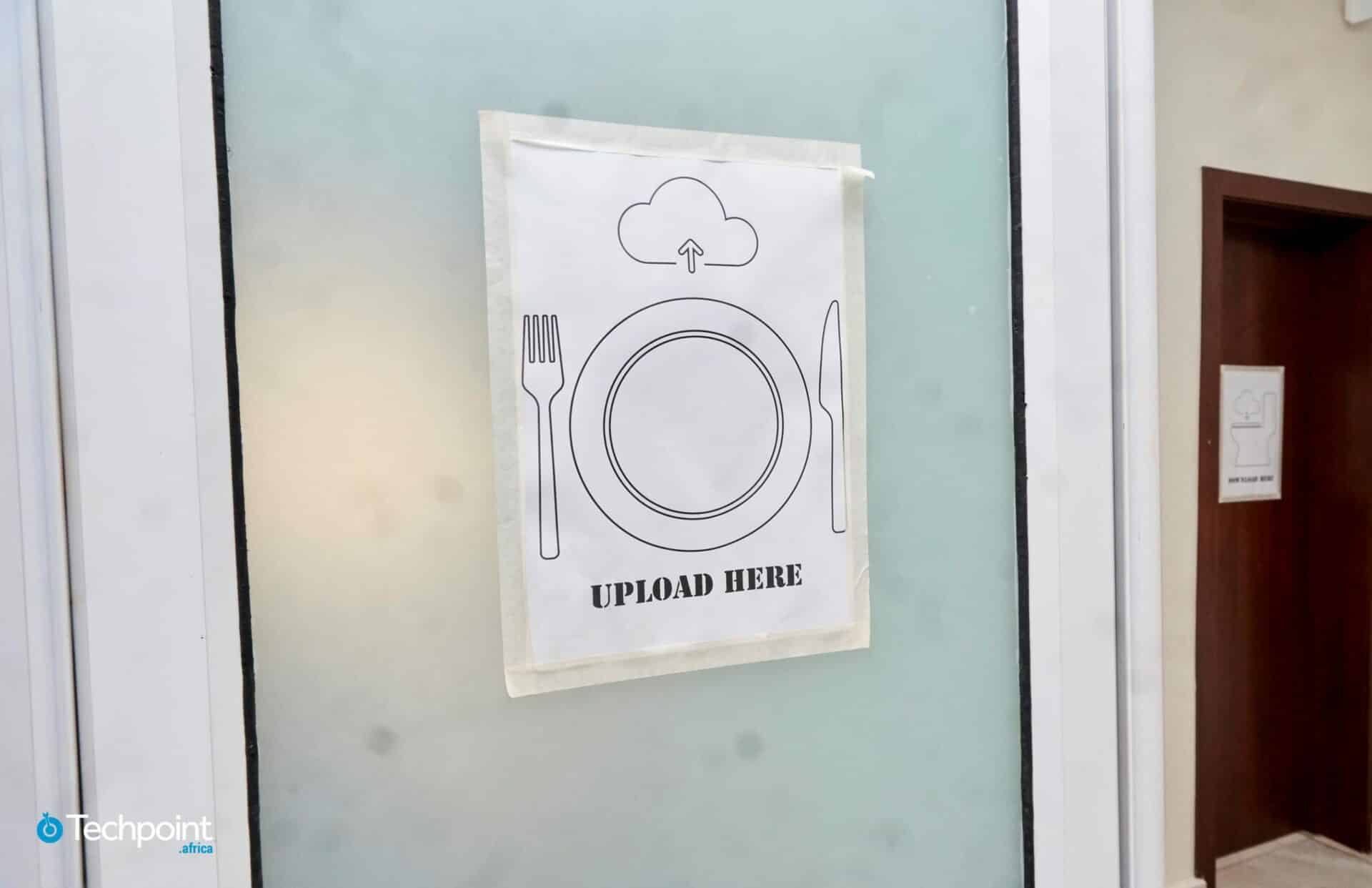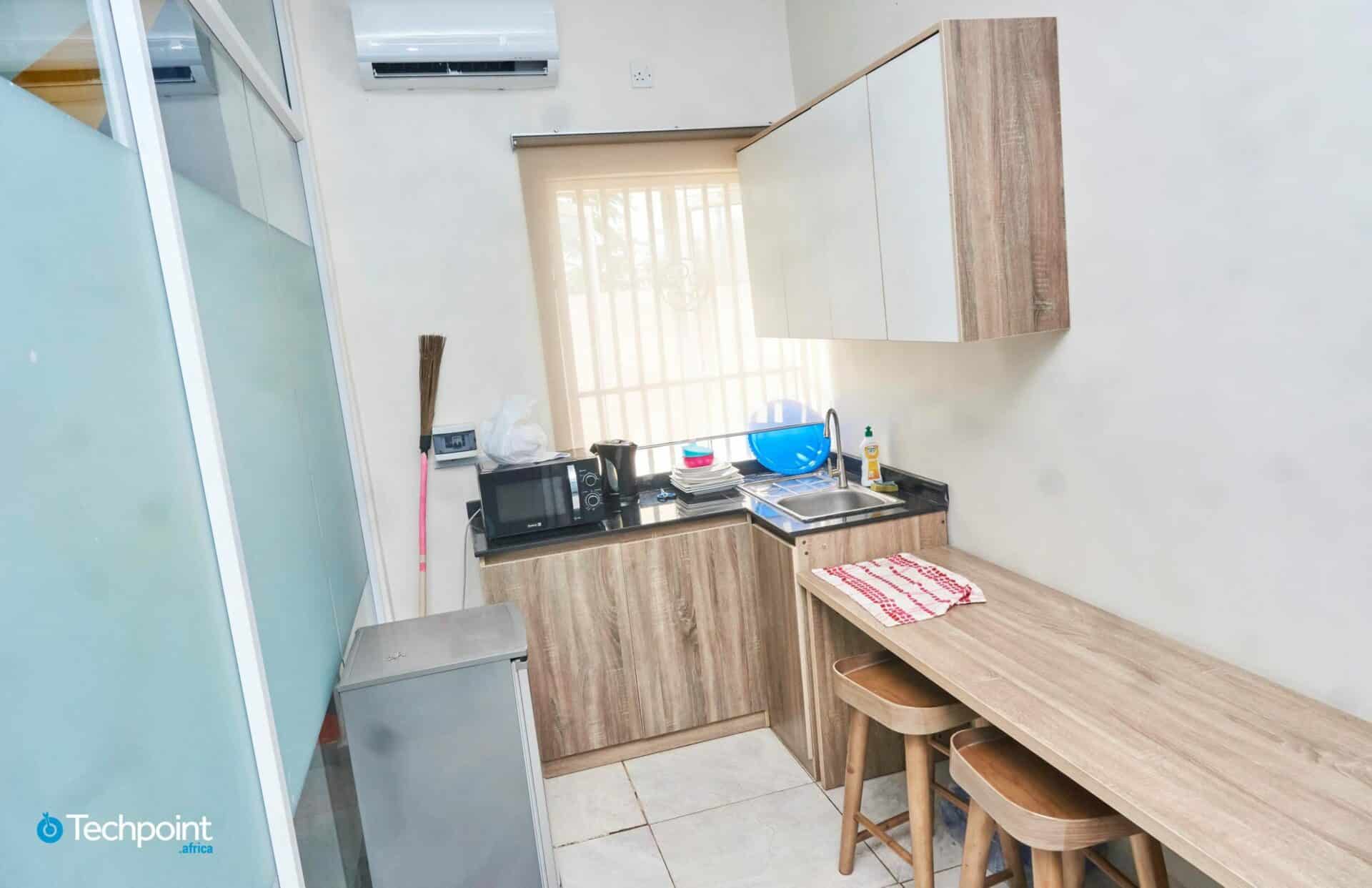 "Download here"
"Downloading" takes place here.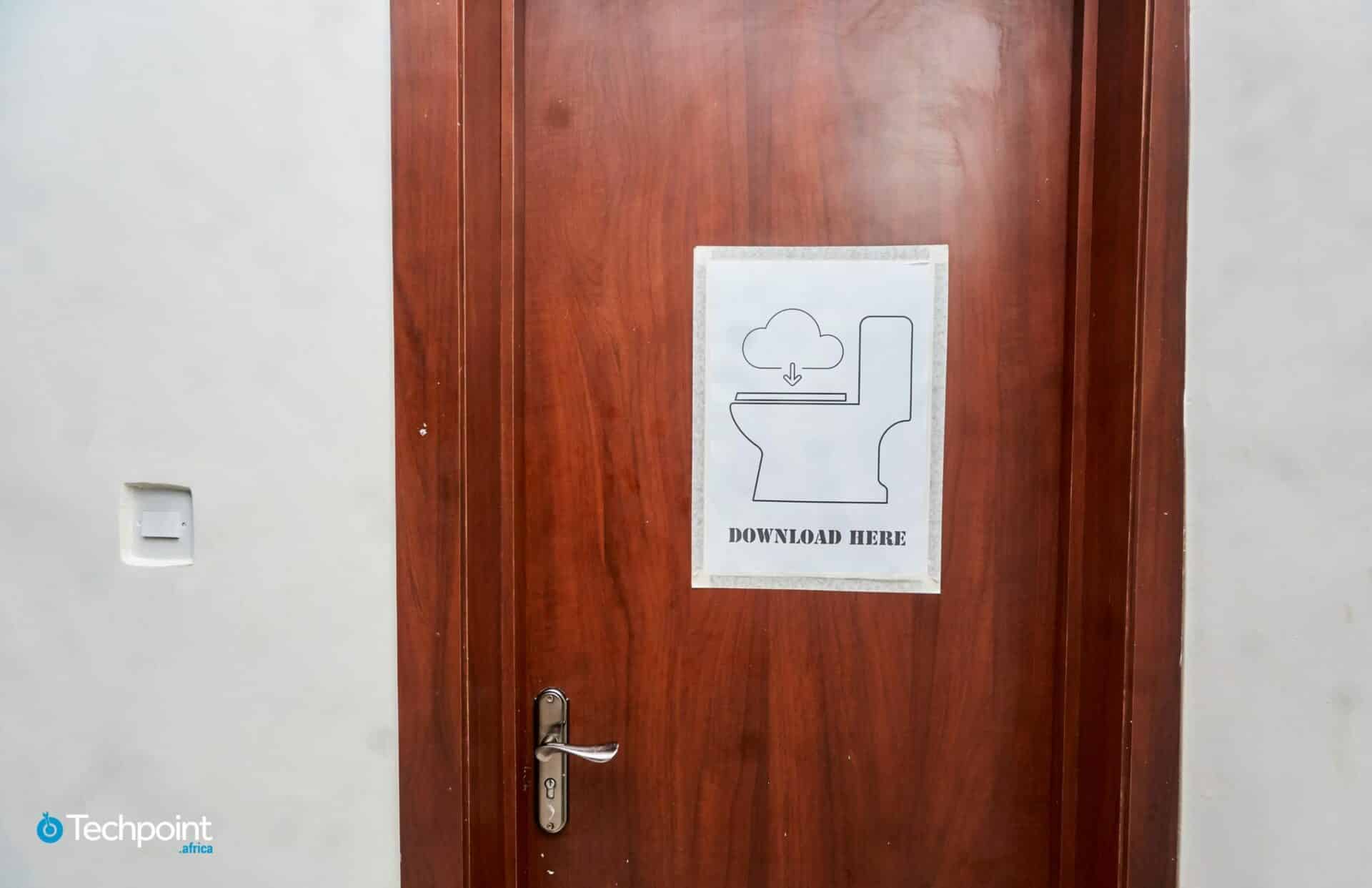 Words to live by;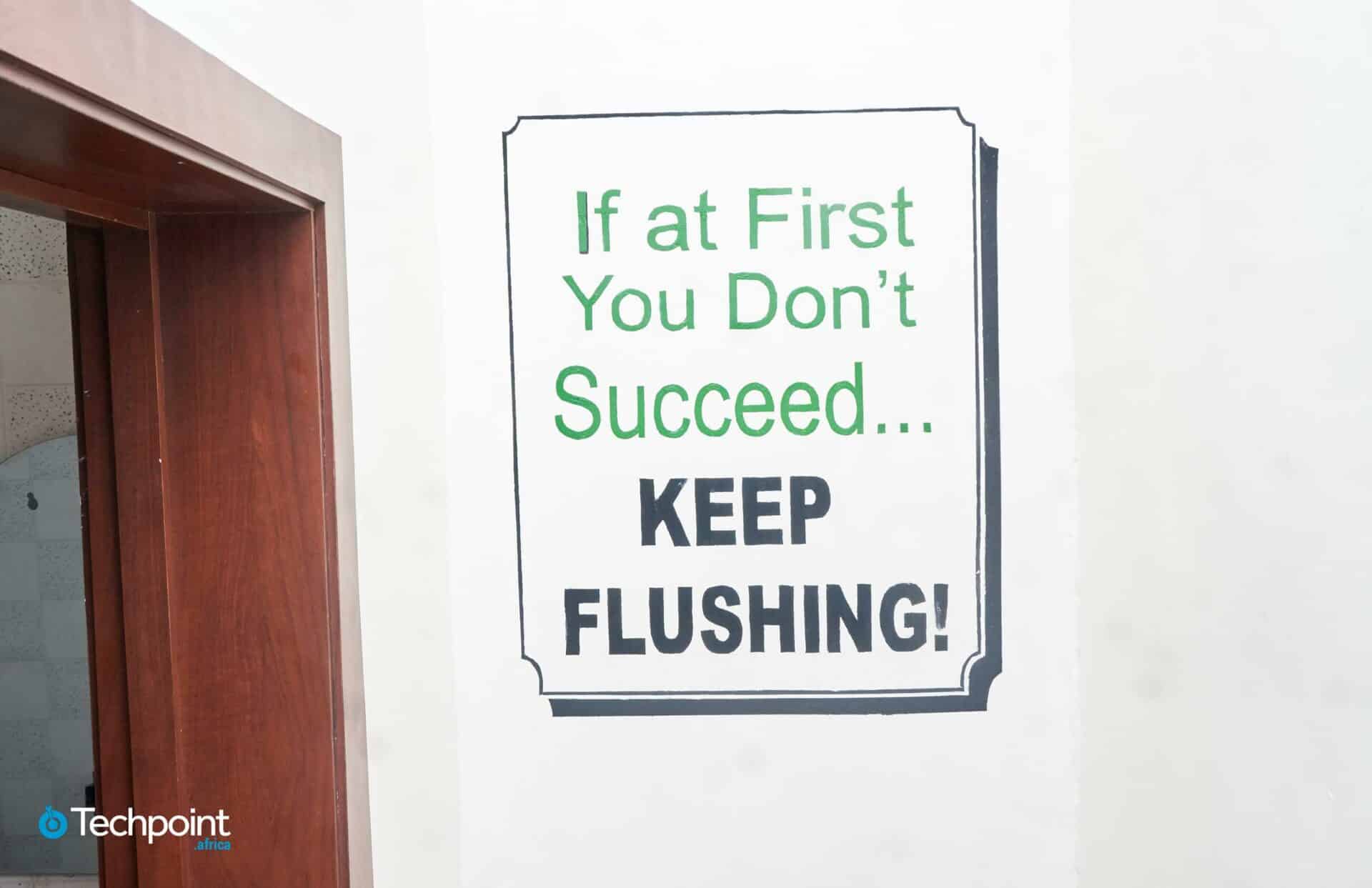 Team Premier Hub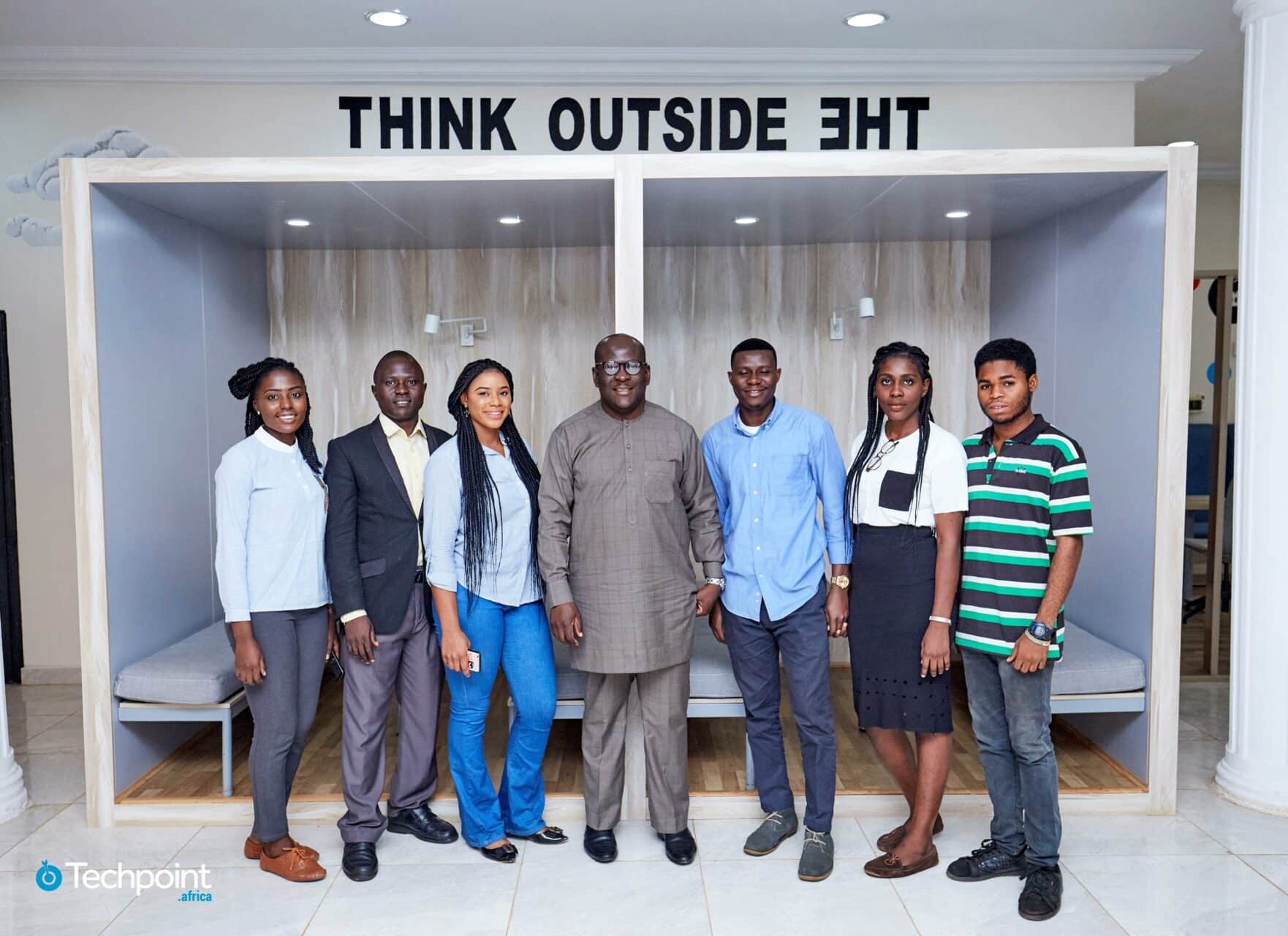 This brings us to the end of the tour of Premier Hub; a beautiful, innovative and conducive work environment. A space that promises to stimulate your creative juices.
---
Do you think your office is cooler? Invite us to take a tour through our lens.