This morning in Lagos, I launched the Uber app to find a new menu entry that wasn't there yesterday; it simply said 'Bike'. I tapped on it to reveal the message in the screenshot below with a call-to-action to join the waiting list for 'Uber Bike'.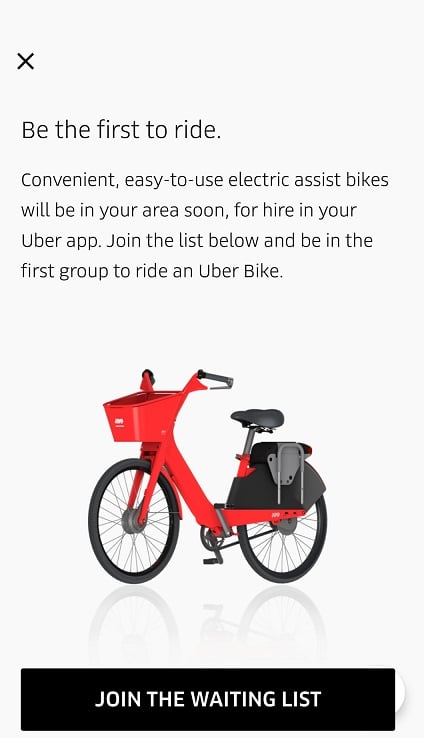 "Convenient, easy-to-use electric assist bikes will be in your area soon, for hire in your Uber app. Join the list below and be in the first group to ride an Uber bike", it said.
Back in February, Uber made its first foray into the bike-sharing space by allowing US-based users to rent electric bikes -- on a service called JUMP -- through the Uber app.
Two months after, Uber acquired JUMP in a rumoured $200m deal, integrated it into its ecosystem and rebranded it as Uber Bike.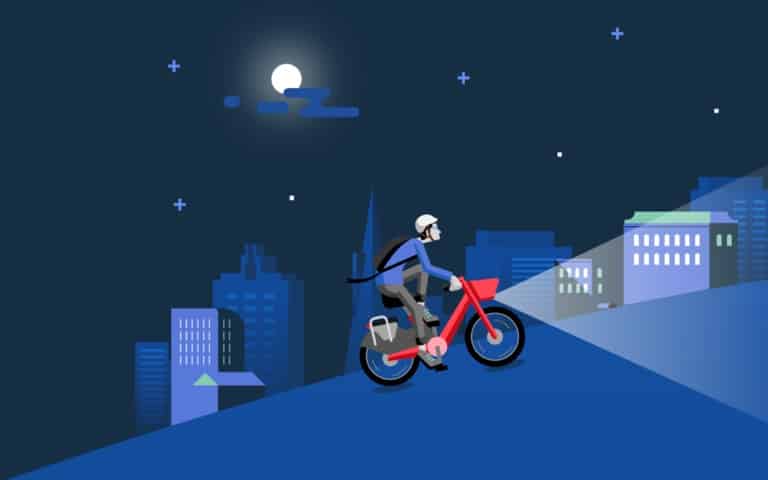 Uber Bike is currently only available in 6 US cities -- San Francisco, Sacramento, Santa Cruz, Washington DC, Chicago, and Austin. Uber already announced expansion of the service to Europe last month but, if what I noticed this morning is any indication, it might be coming to Lagos very soon too.
However, as a quick check around my immediate circle confirms, it appears that not everyone in Lagos can see the 'Bike' menu entry in their Uber app. For all we know, I could have been randomly selected or a weird bug could have led to my (seemingly) isolated experience.
On the other hand, it is not so far-fetched that Uber would launch a bike-sharing service in Lagos, considering there are already other players eyeing the market.
Bike-sharing is not to be confused with bike-hailing (or bike-on-demand) which is offered by local startups like MAX Go and Gokada. The difference is that while they connect riders to bike drivers (à la Uber and Taxify), Uber Bike will connect riders to bikes which they will drive themselves.
If you already imagined yourself pedalling through Lagos traffic drenched in sweat, fear not. The bikes on Uber Bike are pedal-assist enabled, which means they require little to almost no effort to breeze through traffic.
Techpoint reached out to Uber to confirm whether or not the service is indeed coming to Lagos soon; we are yet to get any response. Meanwhile, I have elected to join the waiting list and we will keep you posted on any new developments.
Resident in Lagos? Can you see the Uber Bike menu entry on your Uber app? Please share with us in the comments section below.
---
[UPDATE July 20, 2018 @ 3:00 PM WAT] -- We got a somewhat cryptic response from Uber. It reads:
As you well reported in your article, Uber Bike has now been integrated onto the Uber platform and is available in some cities, so sometimes a few users will see that option. But it isn't yet available in the Nigerian market.
As you may have observed, the above statement neither denies nor confirms that Uber Bike could be coming to Lagos (or anywhere in Nigeria) soon. Many city-specific Uber features -- like Uber Eats and UberAUTO -- have been known not to display in cities where they are not available. It is highly unlikely that this trend is about to change with Uber Bike but, that remains to be seen.