On Friday last week, we hosted July's edition of Techpoint Pitch Friday.
Although there was an initial scare from the rain, that caused attendees to arrive late, the eventual turn out was impressive.


In the typical house style, five young entrepreneurs were already lined up to take turn in sharing the story of their startup operations.
First on the stage was Samuel Adekanmbi pitching 080Callers, a platform that helps businesses market their products via phone calls, reaching out to leads within minutes.
Samuel Adekanmbi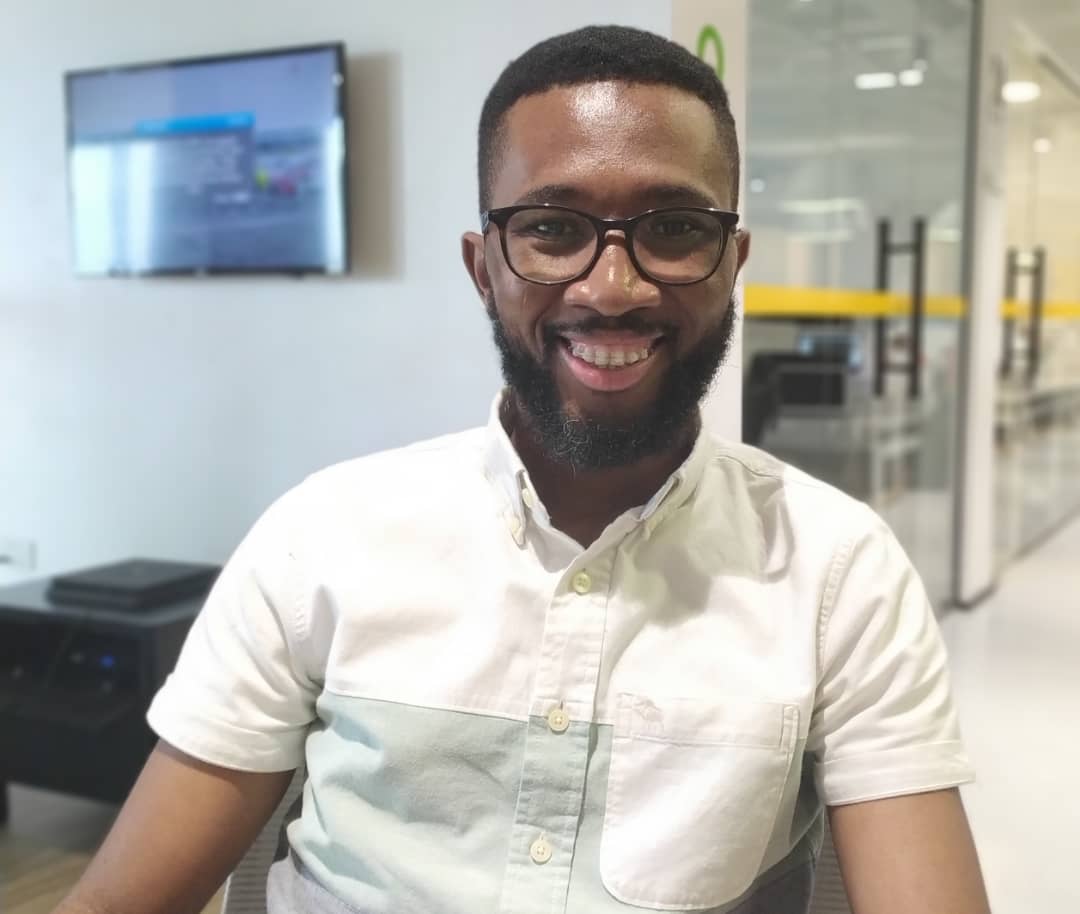 Samuel believes that phone conversations still remain the most viable and efficient way to communicate in this digital world, as businesses are able to quickly filter out the unmotivated leads from the hot prospect.
Jaitto Jeffrey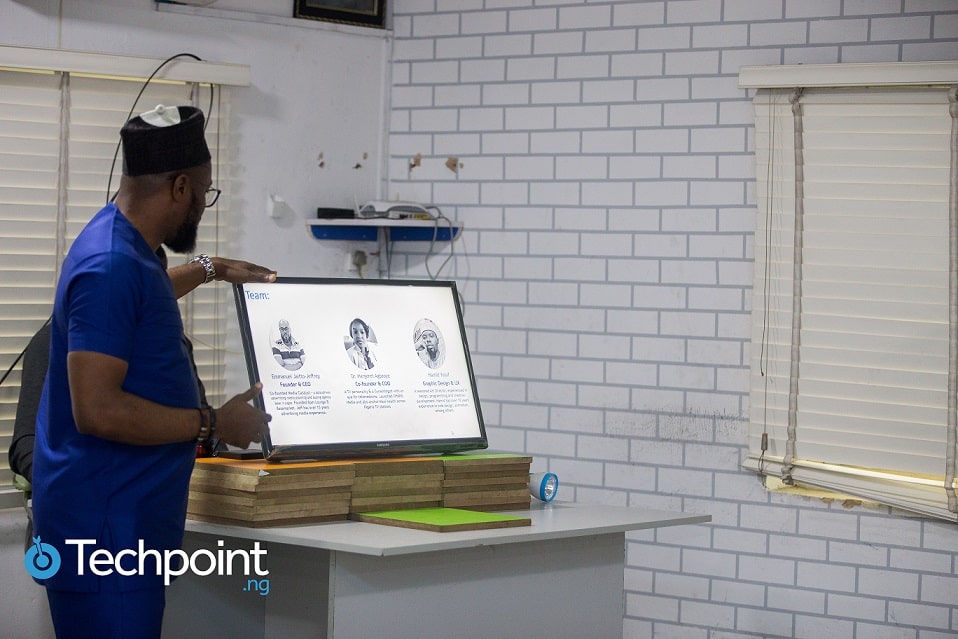 The next was Jaitto Jeffrey pitching Classmaid, an app that provides on-demand residential cleaning services.
In residential cleaning, there are challenges with theft, security and insurance to consider. Jeffrey boasts about Classmaid solving all of them in both a convenient and cost-effective way. He explained that the class in the startup name underlines its provision of first-class services.
Kolawole Bilewu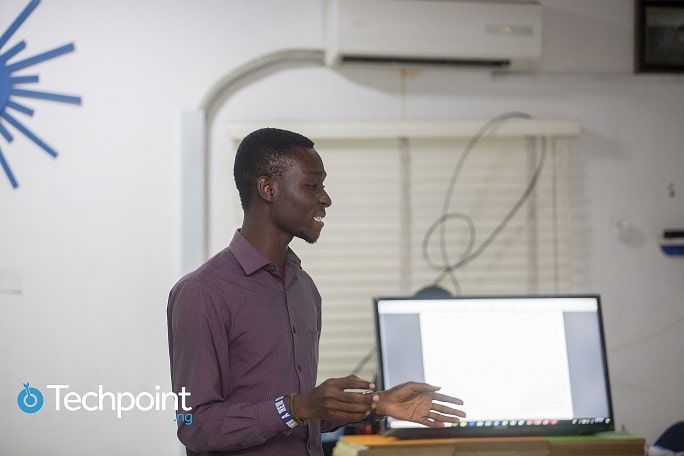 Kolawole Bilewu is the founder of Co-Tenant, a space and rent sharing platform which allows people to make money from spaces they aren't using.
SME Clinic
Up next was the SME Clinic session by Mabel Ekeke, Senior Advocate at Babalakin and Co themed "The 21st-century entrepreneur: Is a legal strategy required?"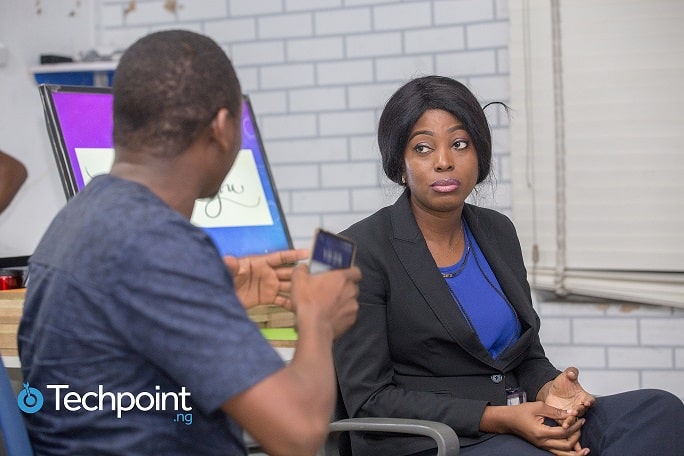 The session lasted for 25 minutes, with another 5-minute feedback session moderated by Adewale Yusuf, CEO Techpoint. Immediately after that, Munachi Ogueke came up to pitch Intrupay, a remittance solution powered by blockchain.
Munachi Ogueke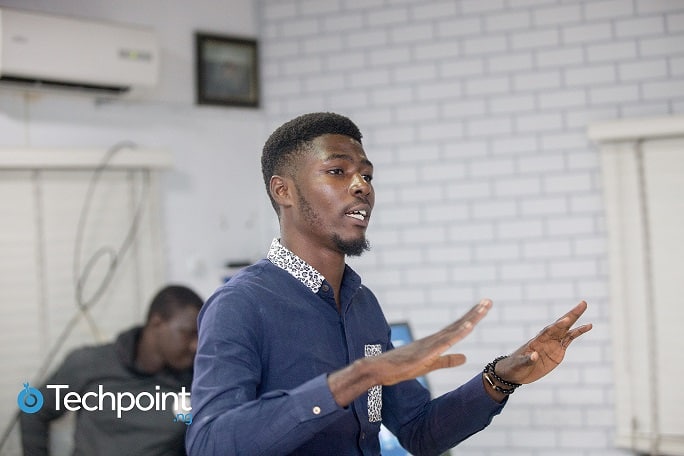 Intrupay is also into payment processing, albeit through the blockchain technology. Who knows if this might be the disruptor to the remittance industry.
Seun Akinsola
Lastly, Seun Akinsola pitched Graff, a traffic management startup that offers a unique approach to real-time traffic update, thereby presenting users with the quickest alternative route. The solution takes into consideration factors such as private estate gates, speed bumps, bad roads, road closures etc.
End of activities
It was already night as the programme came to a close. While it still rained heavily outside the premises, attendees sealed the opportunity to remain inside and networked properly.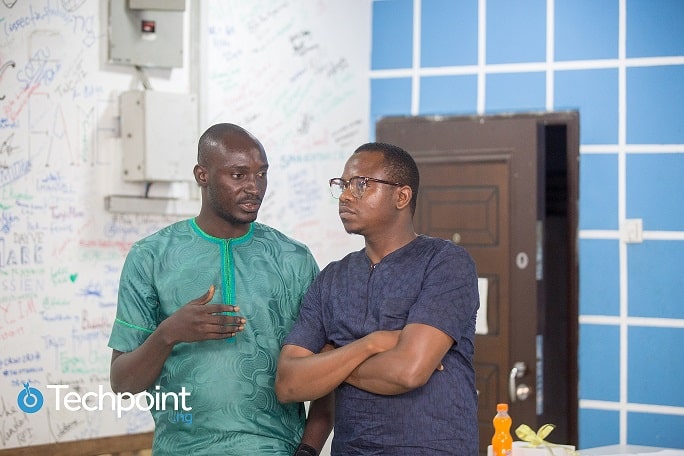 The next edition of Techpoint Pitch Friday comes up on the 10th of August 2018.
You can be a part of this community by simply registering to be among the pitchers or taking a place among the audience.
Also, opportunities are also open for sponsorship by corporate and startup companies in tech. For sponsorship details, email [email protected].