We held June edition of Techpoint Pitch Friday last week and it turned out to be yet another two hours of interactive conversation. Barring a slow start, due to the initial low turn out of participants, the event would finally go on smoothly.
On the evening, another five budding entrepreneurs were given the opportunity to share their business idea to the audience.
Paul Israel, who happens to be the first pitcher on the night, took the opportunity with a gracious gleefulness.
Paul Israel (Kennel Pride)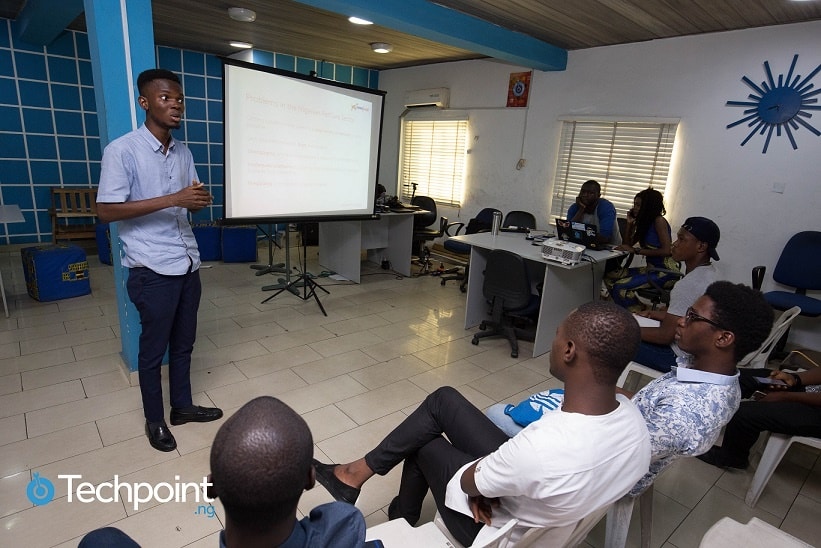 He pitched Kennel Pride, a platform that connects dog owners to dog care providers. The goal of building Kennel Pride is to create an online ecosystem that will be the go-to place for everything dogs both in terms of sales and services.
Nwankwo Kingsley John (Ladrope)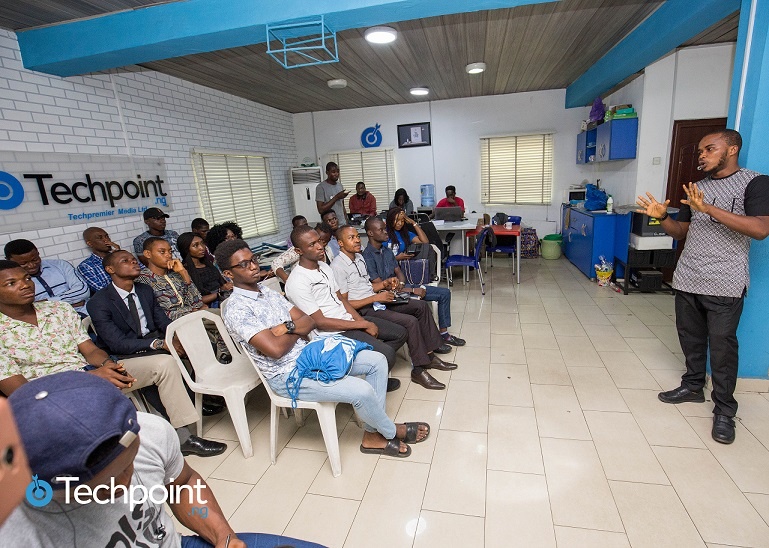 The next pitcher was Nwankwo Kingsley John with the idea of Ladrope. Ladrope uses technology to help users get custom made bespoke wears and then gets it delivered to them on schedule.
Interestingly, the measurements process uses machine learning and computer vision to deduce users body measurements from pictures and height. 
Sylvia Udemeh (Bridgebooks)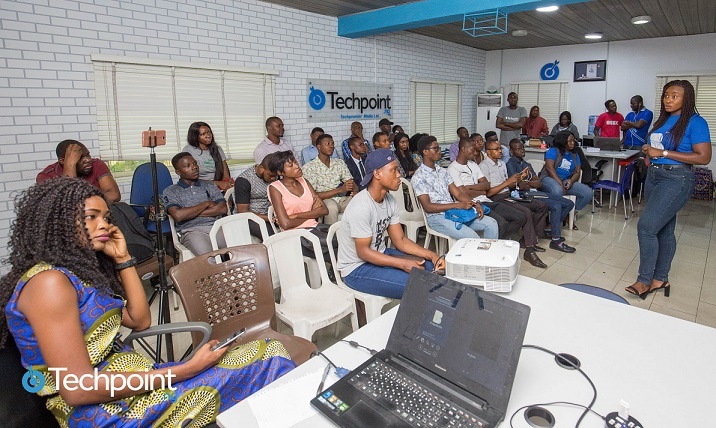 Sylvia came on and spoke about how she has built Bridgebooks from just an idea to a company which now serves over 200 SMEs. Bridgebooks is a Smart Accounting and Payroll solution for SMEs and MMEs in Africa.
Her Mantra is to create sustainable businesses by providing a framework that supports financial literacy and inclusion for businesses in Africa. 
 Nnamdi Onyechi (Qwive)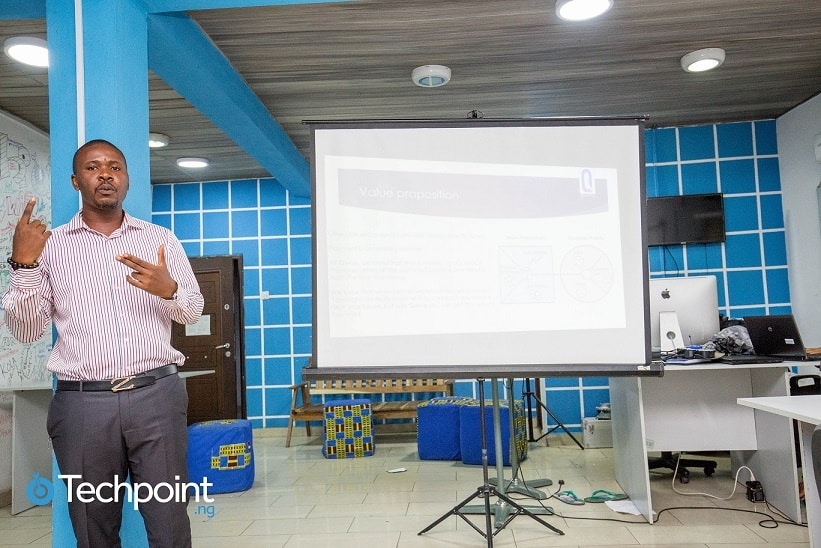 Undisputably the funniest character in the room, Nnamdi Onyechi had the audience laughing for the most part as he spoke about Qwive.
Qwive helps customers select the best local service provider in their locality based on user reviews and recommendations.
The review and rating system enables verified artisans to get booked quickly from the Qwive site.
Otega Oluwaseun (Immediate cash)
While he looks young at heart, Otega would be remembered for his ambitions so great like no other.
In a space that is constantly experiencing innovation, Otega is planning to make a bold statement with his idea of Immediate Cash. Immediate cash is a financial service platform that attempts to bring the banks to the customer (as against the other way round) through agency banking and cash bank points.
We take pride in announcing that the name Immediate Cash was coined right at the Techpoint office, few hours before Otega was called upon to make his pitch.
End of activity
Feedback was provided to the pitchers after each pitch session and at the end of the day, a good number of the audience passed a vote of confidence for these products.

Networking session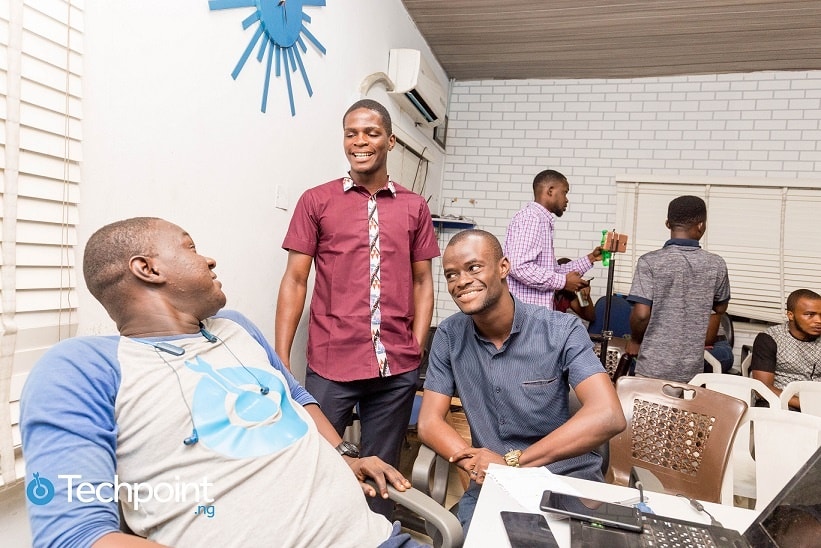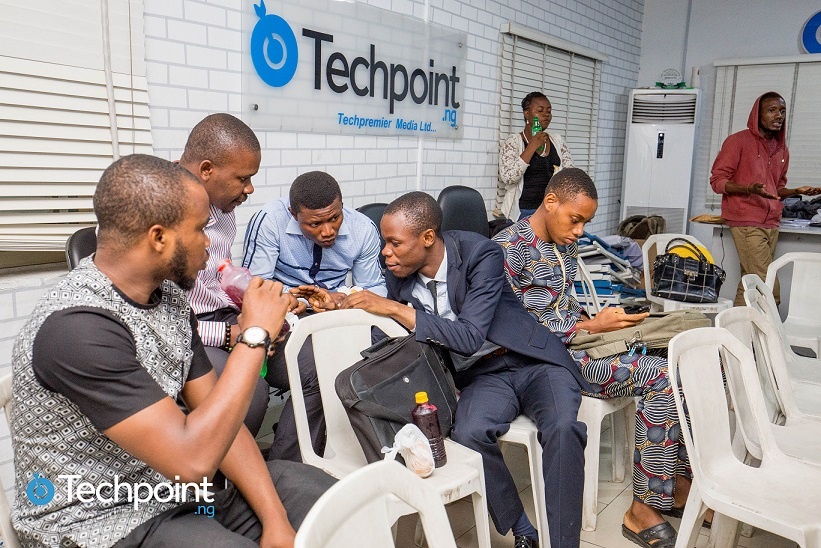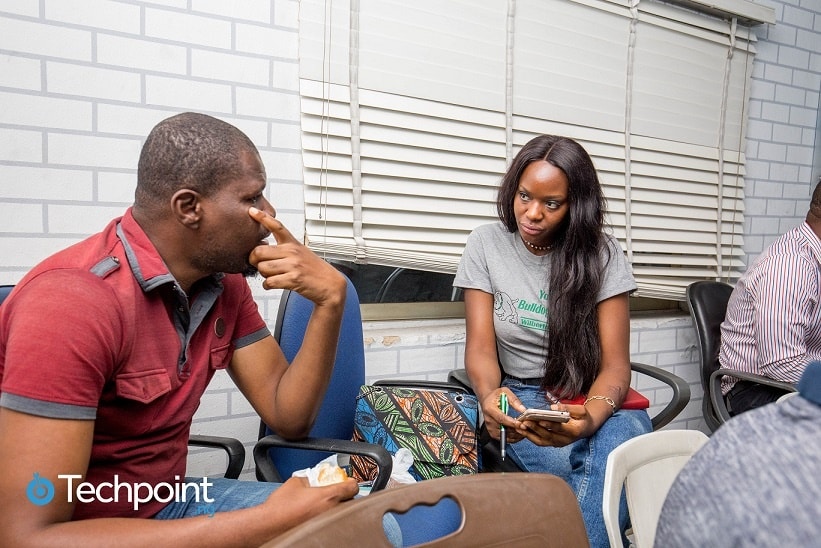 The next edition of Techpoint Pitch Friday comes up on the 14th of July, 2018.
You can be a part of this community by simply registering to be among the pitchers or taking a place among the audience.
Also, opportunities are also open for sponsorship by corporate and startup companies in tech. For sponsorship details, email [email protected].