At the 2018 edition of Techpoint Inspired, Chairman of the GIG Group, Chidi Ajaere hinted at GIGM -- the group's subsidiary transportation company -- coming into the ridesharing market.
When asked if GIGM was considering intra-city transportation services, Chidi answered in the affirmative. As a largely technology-driven company, this effort will most likely be backed by an e-hailing service.
The ridesharing market in Nigeria is currently dominated by two giants; Uber and Taxify. These two have made Nigeria an experimental market over the years.
Realistically, what are GIGM's chances in the face of current players in the industry?
A seemingly empty war chest
The GIG Group is not exactly lacking in funds, but when it comes to operational finance, whatever they currently have is seeming small fry to the financial war chest of Uber and Taxify.
Taxify recently raised $175 million ( ₦63.1 billion*) from Daimler AG, German multinational automotive corporation to "to further develop their ride-hailing technology and continue building the best ways to move in cities, particularly in Europe and Africa".
With this investment round, Taxify  reached a $1 billion valuation high. And this new money has ensured the European ride hailing company can effectively slug it out with Uber.
But Uber is old, hard and constantly flowing money. According to CrunchBase, in May the company raised $600 million (₦216.1 billion*) in an undisclosed funding round.
In roughly 3 years, Uber has raised $21.7 billion till date, is currently valued around $50 billion and is viable to raise even more money.
These big monies have seen the two companies compete in the Nigerian market from a customer acquisition standpoint with freebies for customers and even drivers.
Taxify currently gives free rides worth up to ₦20,000 to new customers. And as one user rightly observed, Uber is always trying to give a 50% price slash on rides. For the drivers, the two platforms used to entice them back and forth with mouth-watering bonuses until these drivers learnt to switch effortlessly between both.
All these strategies are heavy money colanders and GIGM is not currently looking nowhere near ready to play that money game. Howbeit, they may have a few useful aces up their sleeves.
Almighty data
GIGM has a mind-blowing data machine inside its core that currently informs every breath.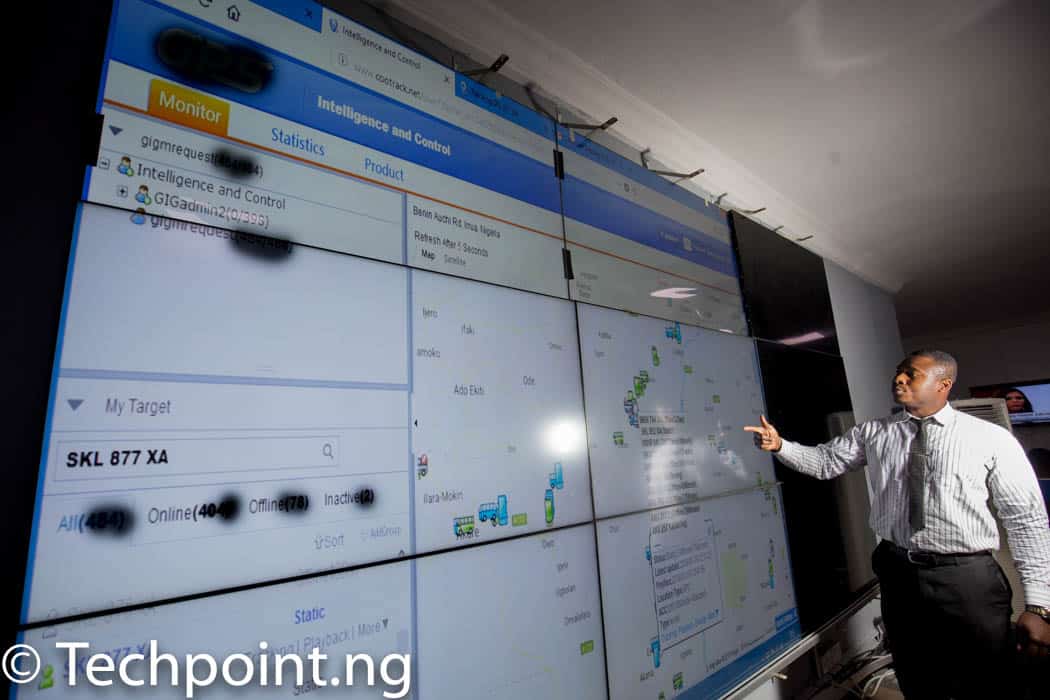 GIG Mobility is a native Intelligence Control Unit(ICU) integrated into every aspect of the business from fleet management, passenger scheduling and management, mobile applications to even remote speed control of vehicles.
---
Suggested Read: How GIGM became the most technology-driven bus transportation company in Nigeria
---
Translated to the business model in context, this local data automatically gives GIGM a one-up.
Most drivers on Taxify and Uber currently play a guessing game in trying to find areas where passengers are. But with an efficient data system, time and resources are saved as drivers will be pointed to passengers without having to actively search.
As data makes management easier, it is also possible to ditch the popular ridesharing model and actually own the cars on the platform. Apart from efficiency, owning the cars will automatically fix the quality service problem that ride sharing services in Nigeria currently face.
Quality and control
No service can ever be perfect, but with the proliferation of ridesharing platforms, it has seemingly become harder to ensure quality.
In the beginning, companies involved paid more attention to driver education and sanctions in case of wrongdoings. These days, handling driver on-boarding and managing quality passenger experience has seemingly become an overwhelmingly lost battle.
This is evident in a trail of bad customer experiences suffered in the hands of drivers from passive aggressiveness to rape allegations. Maybe GIGM can fix all of this.
Keying into its existing no-nonsense driver culture that gives drivers a sense of responsibility and still expects them to be accountable -- from physical uniforms to addressing these drivers as 'captains' -- GIGM has a hold in this regard.
These captains will undoubtedly do better in a structured environment with an effective carrot and stick system. And this will ensure better experience for passengers.
Home advantage
In April this year, Uber announced an in-app panic button of sorts that allowed passengers dial 911 directly from inside the app. One month later it rolled out this security feature in the US.
Considering the aforementioned security issues, effective features like this are important for Nigeria but will not be feasible to implement here because of irregularities with the security forces in the country.
Putting a button like that in the app will mean getting every single security outpost and officer technologically equipped to cooperate and be on board; a tough task.
Even though some efforts are underway to revolutionise  Nigeria's security systems, we are not there yet.
An in-app panic button may be an initial stretch but GIGM is in tight with the system because of an apparent home advantage. For example, the officers of the Federal Road Safety Corps (FRSC) currently do not hold up any bus belonging to GIGM for prolonged checks on roads.This is because the agency has certified the company can satisfactorily monitor drivers and control speed limits remotely from its control centre.
GIGM is fast becoming a recognisable and trusted brand in Nigeria, it will be easier to implement related features.
"Not an easy road"
In April 2014 AfroCab launched as the first e-hailing company for Nigerians built by Nigerians, but after some rough patches they packed up. Maybe Afro as an indigenous company failed because they never had as much money or data as GIGM currently has, maybe not.
But by all indications the ridesharing industry in Nigeria is hard as hell. From Uber's payment struggles to other infrastructural and cultural challenges, the industry in Nigeria has an entry-level higher than money, maybe too high for comfort.
GIGM has come a long way in the struggle for innovation and dominance, but even if and when they decide to do it, it won't be easy.
Nevertheless, Uber and Taxify are only present in Lagos and Abuja. And even in these two states, demand is still definitely higher than supply. There are still largely unexplored regions in the country waiting to be conveyed in style; the market is ripe, ready and waiting, but hard as fork.
---
*Dollar-Naira translations are based off ₦360 to $1 as seen on AbokiFX and XE.com