The Senate President, Bukola Saraki has affirmed the stand of the upper house of the National Assembly to support bills that have the potential to promote the growth of the financial technology (fintech) in Nigeria.
According to Proshare, Saraki made the statement when the Chartered Institute of Bankers of Nigeria (CIBN) team visited him at the National Assembly Complex in Abuja.
Surely, fintech which is the new technology and innovation that aims to compete with traditional financial methods in the delivery of financial services has enormous potentials.
In Saraki's words, "I would welcome proposals for legislation that would encourage the growth of Fintech and improve access to financial services for the majority of Nigerians."
No doubt, fintech has the potential to revolutionise the financial services industry which makes the Senate's stand on its regulation remarkable.
According to a survey report (PDF) by PricewaterhouseCoopers (PwC), areas of banking and payments that fintech would disrupt over the next half a decade include retail banking, funds transfer and payments, commercial banking, microfinance banking, investment banking, mortgage and central banking.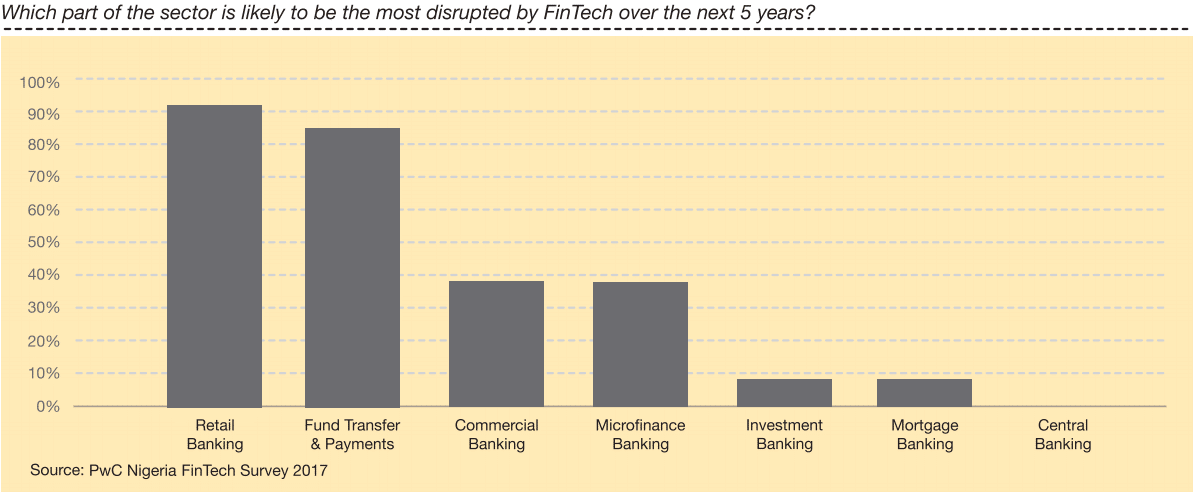 The bankers' institute called on the Senate to pass the Financial System Strategy (FSS 2020) bill as soon as possible. The FSS 2020 was put together during the tenure of the former CBN Governor Chukwuma S. Soludo to fast-track and enhance the economic growth and development of the nation's financial system.
According to the timeline of the strategy, the nation is expected to experience the emergence of world-class financial services industry between January 2017 to December 2020. And prior to 2017, PayPal considered Nigeria but with limited features.