In March 2016, the Nigerian government made huge strides towards diversifying transportation when it announced that the first ever high-speed train service in the country would open for service in March 2016. The double-track, standard gauge runs between Abuja and Kaduna.
The first time I saw it, the whole system was still new and orderly. But over time, there have been reports of irregularities and a systemic breakdown.
---
Suggested Read : First Impressions: A train ride from Abuja to Kaduna on Nigeria's first ever "high-speed" rail
---
One year and 6 months after my first experience, I am back to re-evaluate Nigeria's "high-speed" rail. For this experience, I am riding from the Kubwa Train Station in Abuja to the Rigasa Station in Kaduna State.
At the station
Structurally, except for a few anomalies, most things still look sound. First thing I notice is that the metal detector on both ends are broken and security details resort to physical frisking to check passengers in.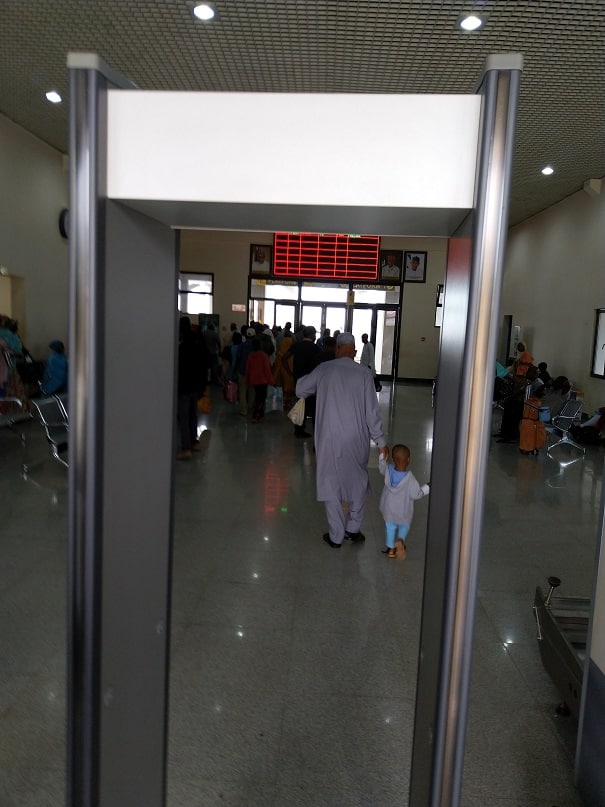 This doesn't bode well for security.
On the rail facing entrance, a flip-disc display that is supposed to show boarding details does not have any information on it. There is electricity and the display is powered on, but nothing is on the electronic information board.
At the ticket counter, there has been a 46% hike in the price of tickets; standard tickets now cost ₦1,300 as against ₦600 in 2016.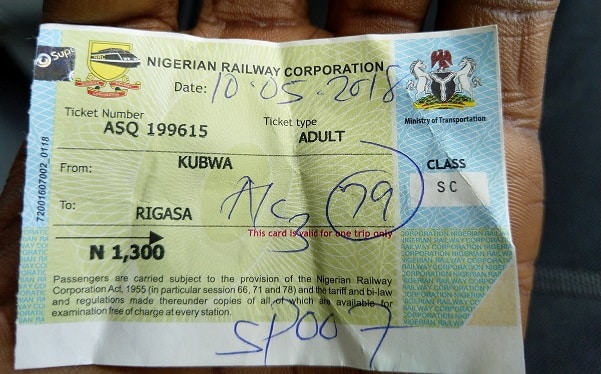 Up from ₦900 in 2016, first class tickets now range between ₦2,500 and ₦3,300. There are no visible upgrades or changes to necessitate this increase but I get the standard class tickets as there is no cheaper alternative.
There have been several reports of tickets booked in advance. The attendant refutes all of them.
"You cannot book a ticket without coming here," she insists.
The attendants, conductors, and security details are all friendly and polite, but a cohesive calculated and general idea of customer service seems to be lacking. But honestly, I personally like the natural human feel to their civility.
Our train is supposed to leave Kubwa by 10 AM but it has not, and the attendants cannot offer any explanations for this delay; they do not know. By 10:35 it finally arrives and passengers begin boarding proper; the boarding rush from last time is still there but feels a little less obvious.
Enroute
I choose a window seat as we eventually pull out of Kubwa by 10:40 AM.
The train's interior is still in a surprisingly well-kept and generally pristine condition; everything smells new. Coaches are well air-conditioned and sparkly clean.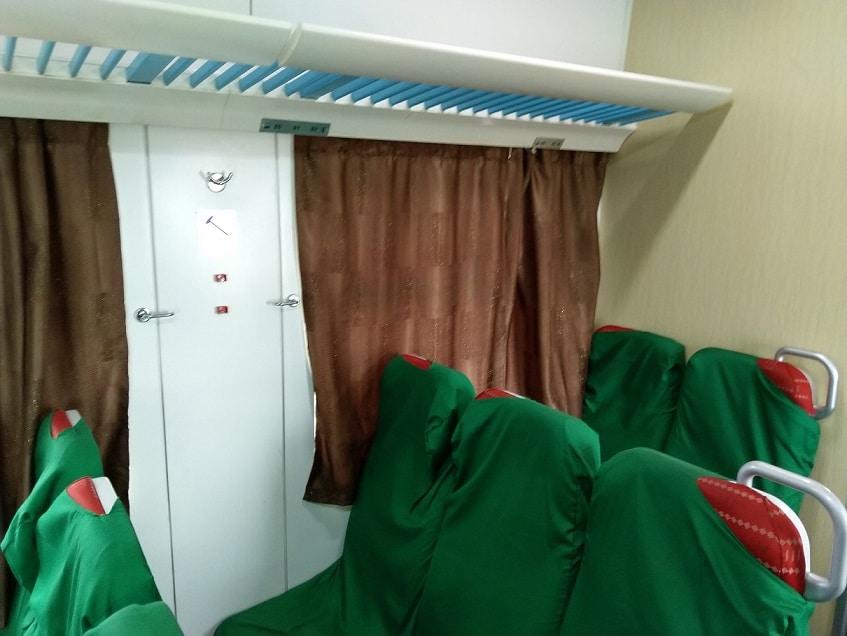 In the restroom, this spotless streak continues; toilets are spick and span with every accessory in good working order.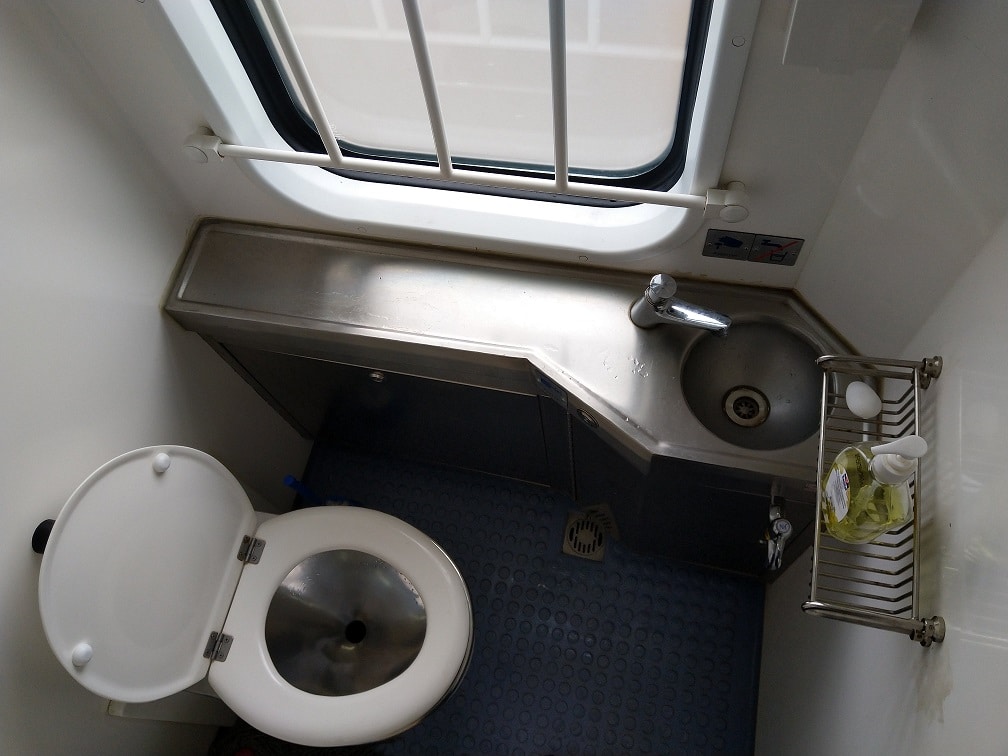 As I step into the walkway from the toilet, I notice that even though our tickets had been checked at different points before boarding, some passengers were allowed to board without tickets.
A man is distributing tickets to these passengers when the train had already pulled out. I am not sure what is happening with this ticketing model, but this sure doesn't look like a very accountable system. I look away.
But there is no other distraction as overhead visual entertainment units do not come on throughout the journey. I am not sure if they are faulty or just switched off.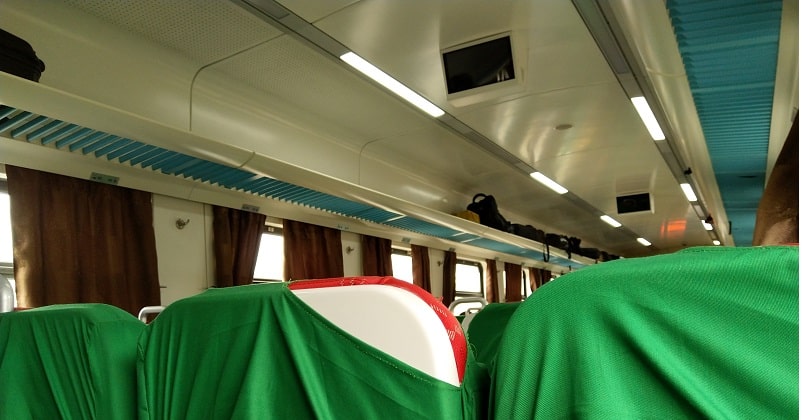 But on the other hand, who needs them when there are beautiful visuals of rolling countryside.
Upon turning to take pictures of this rail-side scenery from my window corner, I notice it is easy, too easy.
Even though I have established how great optical image stabilisation is on the Nokia 7 plus, I suspect the train is probably not moving as fast as I remember and that's why pictures are not blurry. Data says I am wrong.
We made 3 stop at different stations and eventually reach Rigasa by 12:49 PM; that is 2 hours and 9 minutes from departure time.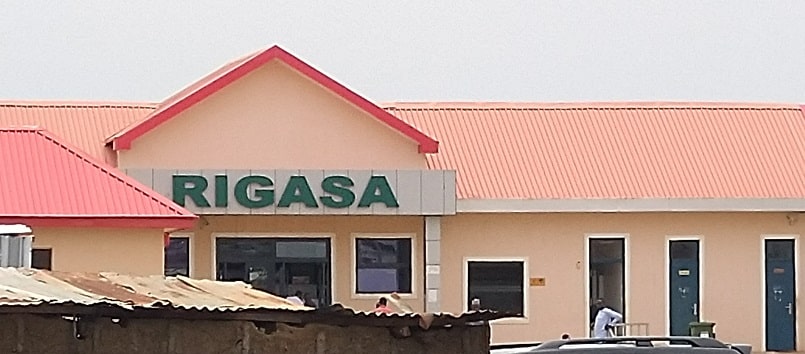 This is seemingly a 3-minute reduction from 2 hours and 12 minutes in 2016, except that less time spent at the other stations is the possible explanation for this "increase in speed".
Not bad, Not good
Considering how fast public infrastructure deteriorates in Nigeria, I am genuinely surprised by how well the train station and coaches have stayed in a near 2-year period. The polite attendants, tickets and conductors are like cherry on the cake of this pristine goodness.
But the increase in ticket cost, breakdown of important material and seeming racketeering are all symptoms of an imminent decay if not promptly checked.