The National Identity Management Commission (NIMC) has revealed plans to issue electronic identity cards (e-ID) to 70 million Nigerians in a bid to further boost financial inclusion drive.
According to the Nigeria Communications Week, the issuance of the 70 million new cards is expected to be completed by December 2019.
The e-ID card was launched by former president Goodluck Jonathan in 2014 but there have been issues with issuance; those that registered for the card a year after its launch are yet to get one.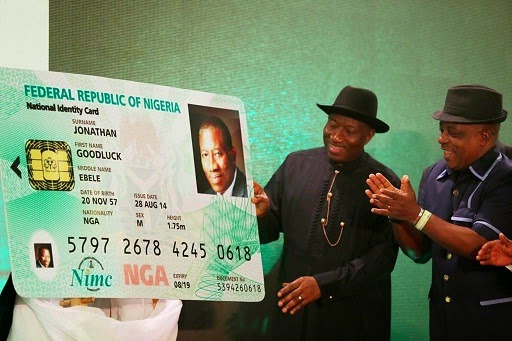 During the launch then, the former president made a show of using the card to withdraw cash from an Automatic Teller Machine (ATM). The card is embedded with a payment chip which is attributable to a partnership between the commission and MasterCard Inc.
"There are plans to expand the collaboration by including other payment companies, with the ultimate target of covering all citizens," said Aliyu Aziz, NIMC Director-General.
Surely, working with payment companies on the e-ID card can have a great effect on the financial inclusion drive of the Central Bank of Nigeria.
And the federal government is already exploiting the potentials of the e-ID scheme as the National Identity Number (NIN) — which is generated after registering with NIMC — is now a requisite to get an international passport. The number is also mandatory for land allocation in the Federal Capital Territory, Abuja.
A unified database would not only help with the financial inclusion drive, it has proven to help cost waste. The federal government through the Integrated Payroll and Personnel Information System (IPPIS) uncovered 80,000 ghost workers in the Nigeria Police Force.