In a month from now, 32 teams from around the world will gather together in Russia to compete in one of the biggest sporting events in the globe -- The FIFA World Cup.
Since 1994, viewership of the FIFA World cup has exceeded 1 billion viewers. According to figures by FIFA and Kantar Media, the 2014 FIFA World Cup held in Brazil reached 3.2 billion people.
An estimated 280 million people watched the matches online or on a mobile device, showing the increasing adoption of technology for sports contents. The final match between Argentina and Germany attracted a record 1.013 billion viewers, which is 25% of the entire population of the planet.
Most players see their value rise astronomically during the fiesta, hence most football clubs try to buy new players or tie existing players to new contracts before the World Cup. However, not only are the players growing their brand during the World Cup, several companies are leveraging on the competition's huge viewership and interest to grow and sustain their brands.
For more than 40 years, Adidas and FIFA have built a remarkable relationship. From supplying the official match ball for all FIFA World Cups, to supplying all products worn by FIFA officials, Adidas has been using the FIFA World Cup to grow its brand tremendously.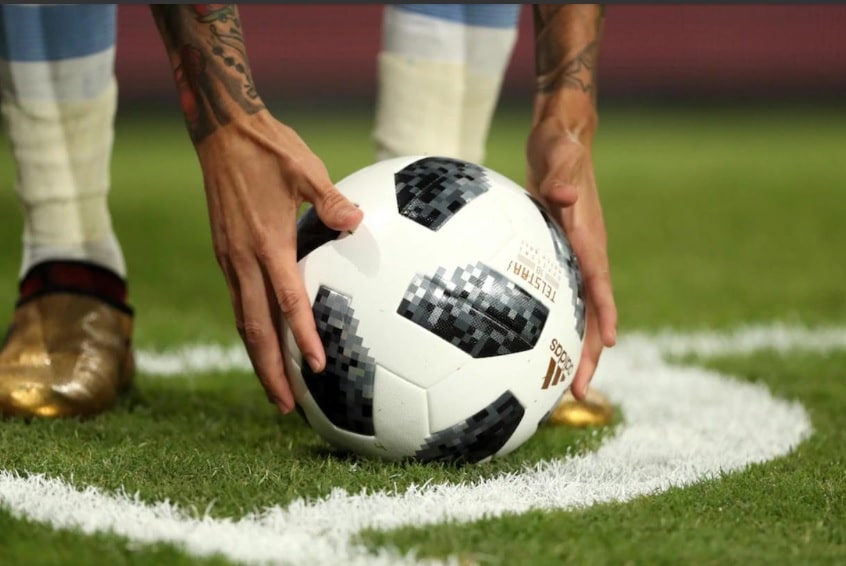 Coca-Cola is one of FIFA'S oldest and longest-standing partners. It has been doing stadium advertising at every FIFA World Cup since 1950. Recently Coca-Cola extended its relationship with FIFA to 2030.
It costs about $80 million per year to sponsor the FIFA World Cup giving you rights to FIFA Logos, theme songs, advertising inside and outside World Cup stadiums and much more. With an average of 1 billion global viewers you would agree with me that it is worth every penny.
However not all companies can afford that money. Here are some ways brands can still leverage on the massive audience of the forth-coming FIFA World Cup in Russia to grow their brand.
Social media will drive massive engagement
The 2018 FIFA World Cup will take place in faraway Russia however, social media will bring the events close to the hands of billions of people around the world.
Brands seeking to grow need to start thinking of the most creative ways to engage their fans with football-related content. This can be achieved through FIFA themed quizzes, videos, polls, pre-match and post-match analysis as well as user-generated content.
Visa used World Cup-themed videos shared across social media to reach more than 1.2 billion people in the 2014 World Cup in Brazil.
ITV, a television station in the UK, invited people to show their #goalface on Twitter and Instagram using the hashtag and their Twitter handle.
Here are some of the best #goalface highlights this evening! Head to http://t.co/KjpcLynkvA to see the celebrations! pic.twitter.com/jV1IZNmKK8

— ITV Football (@itvfootball) July 13, 2014
This generated 50 million impressions and generated 75,000 new followers for the TV station.
Digital advertising is still effective
While many brands have begun to question the effectiveness of their digital ad spend, the FIFA World Cup represents the perfect moment to target millions of people who will be following the events online via sponsored posts, promoted tweets and display ads.
During the 2014 FIFA World Cup, Adidas dedicated more of its marketing campaign on digital advertising than tradition media. Companies should know that the cost of social media ad buys during the World Cup normally go higher than normal. However, overall digital ads spend is still an effective way to reach football crazy fans.
Outdoor activation equals experiential
Offline activations have the ability to create real emotional connections with fans. Companies who do this well during global events like the FIFA World Cup can catapult their brands to a state of heightened sensation with fans.
Fans may react to your advertising campaign online but they will never forget how they interacted with your brand offline. During the 2010 FIFA World Cup in Brazil, Hyundai created football-themed cars.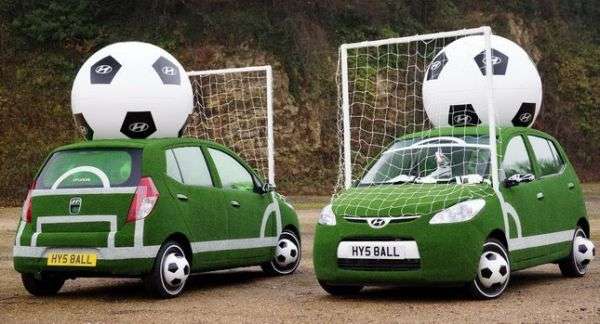 The cars where covered in artificial turf and their top was adorned with a 1.5 metre football while the hoofs of the cars had a goal-post.
Strategic partnerships
While you might not be able to partner with FIFA during the 2018 FIFA World Cup in Russia, you can still ink some strategic partnership with other brands to create iconic campaigns.
You could partner with former footballers to launch a campaign or co-work with football media houses to grow your brand in a win-win situation.
During the 2010 FIFA World Cup held in South Africa, Microsoft wanted to promote its search engine, Bing, to football fans. So it partnered with social media platform, Foursquare and urban recommendations newsletters, Thrillist to provide locations of drinking bars to fans on its search engine.
You don't have to be an official sponsor or spend millions to make your brand visible during the FIFA World Cup. A bit of creative thinking, experience and gut is what is needed to build awareness for your brand.
About the Author
---

Seyi King is a product marketing specialist and founder of Onemediafarm.com, a strategic content marketing agency. He helps brands build awareness and growth online.