It always seems impossible until it's done -- Nelson Mandela (1918 - 2013)
Disclaimer: This article may attempt to solve a so-called complex data problem with a simple solution.
Africa is a rich bed of opportunities. More so, as governments across the continent try to leverage information technologies to deliver essential services, many initiatives can be used to further aid the delivery of these critical government functions.
On my recent visit to Nigeria (see my more about the trip here), I observed again a common scenario across African countries -- data is collected and stored everywhere, making it difficult to glean information across multiple government parastatal databases that house these data.
However, with some improvement in collection and storage designs, these data could play a much broader role in driving socio-economic development such as software startups, digital payment solutions, crime prevention, housing (background checks) and so on.
In my experience living and working across West Africa, I noticed that it is common for different government arms to collect certain personal information such as name, gender, address, blood group, place of birth, and so on at one time or the other.
As a matter of fact, by the time you show up for your first job after completing college in Nigeria, such record would probably exist in multiple databases belonging to one or more following parastatals -- National Youth Service (NYSC), Driver License (FRSC), Bank Verification Number (BVN), Tax registration (FIRS), National Census (NPC), Voter registration (INEC) etc.
Not surprisingly, since each of these separate databases is not aware of the other (i.e. not synced), a "Mr. Olusegun" who lived in "street ABC" in Lagos Nigeria according to his driver's license (FRSC database), may live in "street XYZ" according to the bank's statement (BVN database)!
---
Suggested Read: Why does Nigeria not have a unified database? 
---
Of course, the reason for this ambiguity is an obvious one -- when different government agencies and parastatals have their own IT systems with no shared synchronisation, the result is monotony and inaccuracies.
Since we cannot trust the data collected so far, it is not surprising that government has to invest much needed human and capital resources on new data project or schemes such as the new national identity card project.
Asides the obvious redundancy of such effort, data will be entered at different times into disparate databases and this will further compound the problem of inaccuracies in such records.
The solution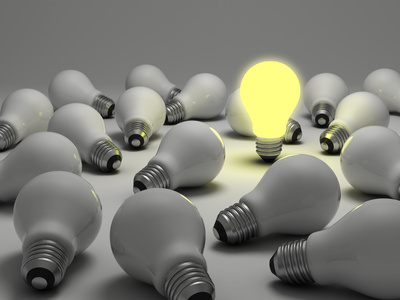 "We cannot solve our problems with the same thinking we used when we created them"-- Albert Einstein (1879 - 1955).
I admit the solution is not so simple. We cannot simply rip out all the databases and create a single replacement. However, we decompose the tasks into concurrent phases:
Create a single unified view of existing records
Fix how we collect data
At the first phase, there are several tools that can be used to clean, blend and consolidate these records and while this article is not the place for such technical detail, it is important to point out that most of them can be deployed with minimal effort.
The associated cost of the data consolidation can be handled by a public-private partnership initiative where businesses (e.g. banks, realtors, consumer agencies etc.) that require such data from national data centre could pay for the cost of maintaining it rather than the government (the government will still regulate access to the data). Such initiative will certainly drive innovation and open doors for modernisation and advent of big data tools (Hadoop, spark etc.) for data analytics and visualisation.
In the second phase, we can begin the process of evolving a single database** to create new records that can be updated in future. For example, Mr. Olusegun's home address could get updated when he obtains a driving license through FRSC etc. instead of creating multiple records at different government agencies or parastatals.
While some may argue about creating jobs with these new data schemes or projects, government monotony and wastes have never improved Gross Domestic Products (GDP). However, capitalism (through new businesses), when properly enabled with data as most developed economies have shown, will further grow the economy.
Furthermore, there is always an associated high cost of maintaining IT systems especially databases which grow linearly with the country's population and in addition, could impact the performance of these data storage systems. Lastly, with the data sitting in different silos, it's hard to derive analytical insights or information for social-economic purposes since you're only seeing a part of the picture with every single database. Therefore, it is time for a national data strategy in Africa.
While it is possible for one to argue against the necessity of such effort in light of other challenges confronting the continent, however, we need accurate data for national planning and economic growth. I hope this article could stir more discussions around the problem and eventually drive a change.
About the Author
---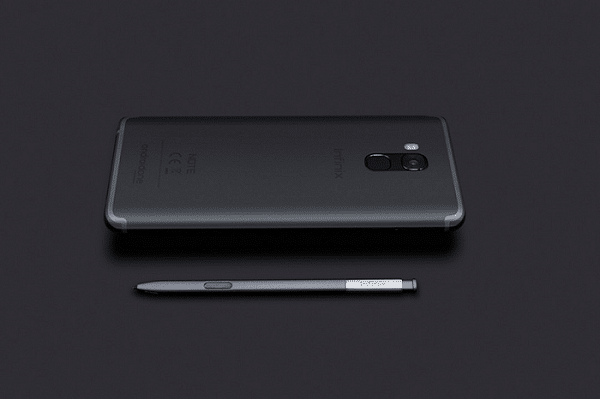 Gbenga Awodokun is an architect with GE Digital -- a software subsidiary of the General Electric company and he also teaches Cloud computing among others at the University of Cincinnati in the United States of America. He can be reached via email.