Innovation, one of the most important things in any society, organisation or company that wants to move forward. It's the reason why some businesses have survived for decades and the lack of it is why some others have died out.
Innovation is vital in any company, idea or product but sadly a lot of people don't understand how to innovate.
Henry Ford (founder of Ford motors) once said, "If I had asked people what they wanted, they would have said faster horses."
Now I don't completely agree with him but then he highlighted a common problem in innovation. The problem is that is that a lot of people don't understand the right way to innovate. They think their product is how it works rather than what it does. This can be seen in the untimely demise of a lot of companies like Blockbuster, Xerox, BlackBerry, Yahoo e.t.c
The major problem is that a lot of companies refuse to see the bigger picture of what their products actually do. They are too focused on how the product works than what it does. There's this great analogy by Guy Kawasaki about the evolution of the ice industry.
It starts with the Ice harvesters: These people lived in cold regions, wanted till it was winter then cut huge chunks of ice from frozen lakes and rivers.
Then the Ice factories: These were big factories where ice was manufactured in large quantities and sold to people. It didn't have to be winter and you didn't have to live in a cold region.
Finally, Refrigerator companies: This is the current stage of the ice industry. It doesn't have to be winter, you don't have to live in a cold region and you don't have to go to the Ice factory. You had your own personal ice factory.
One peculiar thing is that none of the ice harvesters ever started an ice factory and none of the ice factories ever became refrigerator companies. Sad. So how do you move to the next level? How do you innovate? There's really no one way to innovate but here are some tips that might help.
Understand what your company/product really does:

Take some time out to analyse and understand what your company or product really does rather than how it does it. When you find out the problem your product solves, you can find new and better ways of doing it.

Be open minded:

This sounds really cliché but it's very true. It's important to keep your mind open to new opportunities in your industry and beyond it. Take Amazon for example, it started as an online book store but has now expanded to so many different things including drones and personal home assistants.

Think about the consumers:

The consumers are very important in any product/ business. Observe how consumers use your product and pay attention to any problems they are facing with it. This can be crucial towards moving your product to the next level.

Watch the competition:

It's important to watch your competition closely and take note of the moves they make and the new ideas they're bringing into the market. If you're not innovating, they might be.

Combine & Eliminate:

Try combining your product with something else to make something new. It works on all levels. Whenever something new comes out try to see how you can combine it with your product to take it to the next level. Another good strategy is to eliminate something. What could you take out of your product to make it better? Dell had to cut out middle men stores so it could sell directly to consumers at a lower price.

Research & Plan:

This is very important. Plan and include targets for new products in your business plan. Take time out to research on related & unrelated subject matters and see how they can take your business to the next level.
Innovation is an important part of any business or product. It's what keeps a company running for decades. Take a look at your business, product or service and ask yourself, what does my product really do? Is there a better way to do it? What's the next level for my product?
About the Author
---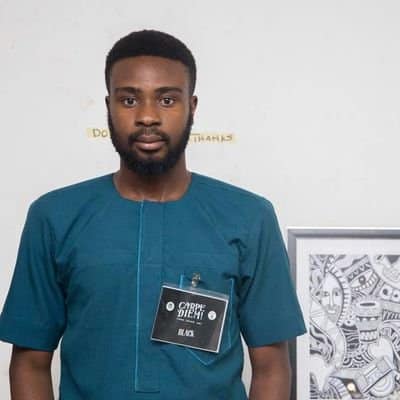 Eko Adetolani: Renaissance Man | Artist | Software Engineer | Product & UX guy | Convener, TEXPO.