Some years ago (early 2000s), $1 million was invested in a tech company in Nigeria and it made great news. Everyone in that sector was so happy because it seemed, then, to signify the symbolic finger in the sky that held the promise of better things to come. I think the key word there was validation. It gave that sector that was solely built on its own sweat and labour, a modicum of recognition. It was like the Apple and Microsoft IPO moments in the US.
The Nigerian tech sector, just like Nollywood, has grown virtually on its own and it has done well for itself so far. Like a son whom, despite being born out of wedlock, has done well for himself, it is being gradually integrated into the mainstream of the Nigerian economy.

So far so good; but a lot has to change. I will give you my reasons. I will start with the story of an export of labour state called Philippines. I will not talk about India because it is an obvious example of tech talent export. Infosys, Tata Consulting and WIPRO have perfected the scheme. This is no more news. The Philippines does not only export home maintenance experts to the Middle East, they do export skilled technical personnel around the world. From shipping (captains, seafarers, engineers etc) to craftsmen & technicians, the Philippines have a vibrant workforce to export.
How did they get here? In the 1970s, Philippines was beset with high unemployment rate and a crisis in balance of payments, the government thought is wise to find a way to export its workers to its oil rich but labour-short neighbours in the Middle East first and then other places in the world. The Philippines government adopted a comprehensive range of policies that systematically encouraged the export of contract labour. In order to make this work, they were aggressive in training its work force to be the very best whatsoever in what they did. While that was going on, internally the government sold the idea to their citizens and prepared them for that life. That programme was supposed to be a temporary measure but it has lingered on even up till today.

In Nigerian terms, the Oversea Filipino Worker (OFW) is the oil well to the Filipino economy. According to the Migration Policy Institute, "The Philippines ranks third after India and China as a major recipient of remittances. In 2016, the country received US $26.9 billion in money transfers, according to the Central Bank of the Philippines."
It goes beyond that:
"In a recent article by The Times of India, The Philippines surge in the industry was cited wherein Wipro Ltd, based in Bangalore, India, set up in the Philippine city of Cebu in 2007 and now has 2,000 workers in the country…it expects to have 8,000. 24/7 Customer, which started operations in India in 2000, opened a Philippines office in 2005. It now has 4,000 employees in the country, compared with 3,000 in India. Tata Consultancy Services Ltd, India's largest software services firm, said … it would open a business processing outsourcing centre in the Philippines."
What parallels can we draw from this?
Talents will always drift to where opportunities abound. And vice versa. Since the Nigerian state cannot, in the short term, provide the opportunities for immediate employment and utilisation of talent, then my take is that there should be a programme for the development and training of local talent to grab the local and global opportunities. Thankfully, unlike the Filipino worker that needs to migrate, the era of remote working has bridged that chasm in some ways.
Let me come out clearly and say it. The government should bring up policies and agendas that encourage the training of local talent in the tech sector. It does not always have to be cash investments. Partnerships can be formed with the private sector and something can be worked out. I do not have all the answers but if some thought is given to this and some brain horse power is assigned to this task, then a path way can be made for this to come to fruition. This is achievable within 3 - 5 years.
---
Read: The Labour Export Policy: A Case Study of the Philippines
---
Imagine if there was a policy to easy laptop ownership (I know a lot of young people that code on their phones). Imagine a hub for training in specific tech languages. Imagine having a mentor in those hubs to provide mentorship and direction. Imagine the democratisation of data and other internet infrastructure. A lot can be achieved in a short period of time.
Andela is doing this already as a private endeavour. I know of the Hotels.ng's internship programme. Imagine making Sim Shagaya the Czar of this endeavour and giving him what it takes to make this happen. Imagine if all these come into place. Talent development will grow. It will be like Usain Bolt on steroids. The 100-metre race will be run below the 9-second mark.
Those in the tech sector complain of the dearth of talent especially senior engineers / technical advisers. The few that existed were raided recently by Booking.com; again it is either an opportunity goes to talent or talent goes to opportunity. In effect the development of this talent is also for our own good and local consumption.
We might have also noticed recently, the visitations of the CEOs of Google, Facebook, Figma, Y-Combinator etc. CEOs don't go to spy. They come to confirm and act. Now that we are the new bride, we have to accept this marriage proposal and close the deal. This time will not be for forever.
About the Author
---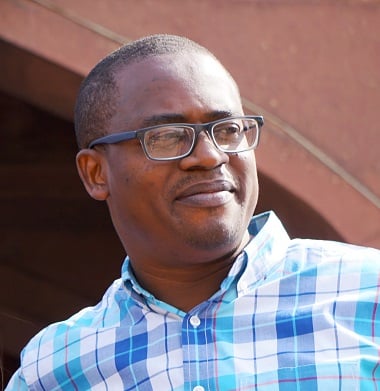 Gabriel Omin is a Supply Chain Management practitioner with interest in how economies run, inspirational writing and personal finance. He authored "Insight Into Stock Market Dynamics"; a book for fellas with interest in how the equity market functions. He can be reached at [email protected]. You can also visit www.gabomin.org for his other musings.